Blockchain and artificial intelligence are helping Lake Winnipeg and those who care for it build a future of clean and healthy water.
Long summer days spent by clear, cool lakes can be the best part of the year in Canada. But this August on Lake Winnipeg, visitors to its beaches received multiple advisory warnings to steer clear of the water.
The problem? Algal blooms. When there's an overabundance of phosphorus, harmful levels of microscopic blue-green algae can grow on the surface of a body of water, turning the water toxic for fish, wildlife and people.
The Lake Winnipeg Foundation (LWF) and the International Institute for Sustainable Development — Experimental Lakes Area (IISD-ELA) are utilising new technologies and partnerships to find solutions for water issues.
Lake Winnipeg Locals Versus Blue-Green Algae
When locals around Lake Winnipeg started seeing waves of green slime washing up on their shores, they decided to do something about it. Fifteen years ago, a group of concerned volunteers founded LWF. This science-based, environmental NGO works to improve the health of Lake Winnipeg, and advocates for effective change. For the past few years, these citizen scientists have been helping LWF monitor phosphorus levels around the lake.
Using scientifically-vetted protocols, LWF volunteers take water samples at designated sites about twenty times a year. Why do they volunteer their time to a body of water? One volunteer, Peter Williams, put it to CBC simply, "I have seven grandchildren, and I'd like to leave them with something better than what we have now."
I have seven grandchildren, and I'd like to leave them with something better than what we have now.
Samples like the ones collected by Williams are all sent to a lab, where LWF staff then analyze them for phosphorus and present findings in various maps and reports. Up until recently, you'd have to sort through individual reports and data files to use that information. Now Canadians can see these findings instantly, just by visiting Lake Winnipeg DataStream.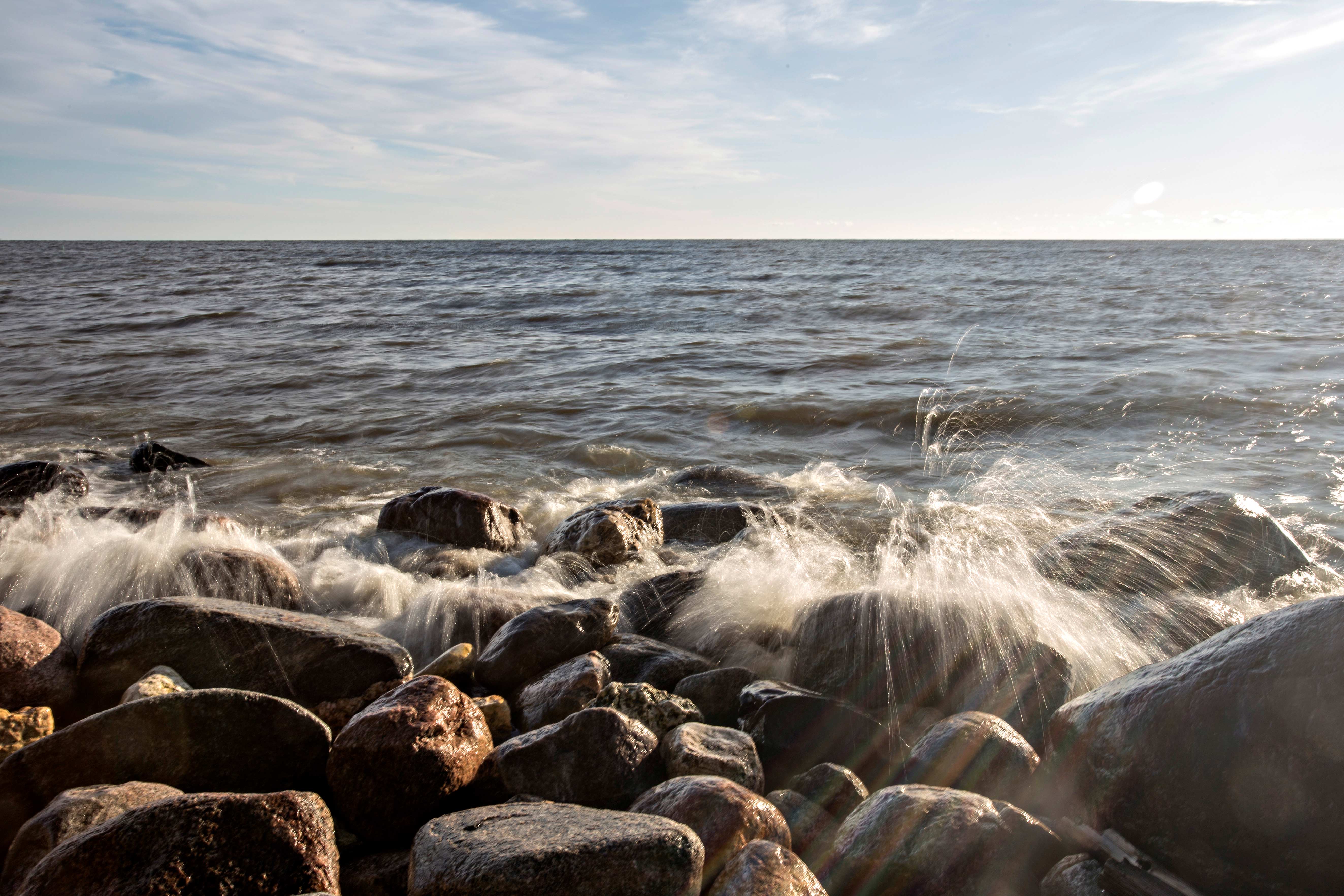 Blockchain Technology Helps LWF Makes Water Data Verifiable
LWF, through an RBC Foundation grant, helped launch DataStream by The Gordon Foundation in March 2019. LWF isn't the only organization inputting data into DataStream. Half a dozen monitoring groups collaborate by sharing their data in DataStream.
The sharing of data works via blockchain technology. Primarily associated with cryptocurrencies, blockchain was first invented in 2008 so there could be a public transaction ledger for bitcoin. These days blockchain technology is being applied in ways that go far beyond the financial.
"Leveraging blockchain technology, DataStream provides a level of security and transparency that does not exist in any other known system for managing water data in Canada," according to a post by Carolyn DuBois, director of the Water Program at the Gordon Foundation. "A 'digital fingerprint' allows users to independently track and verify any changes to datasets over time and gives assurances that data is authentic."
For Lake Winnipeg DataStream, data about water conditions from community based monitors, Indigenous groups, government programs, and universities gets shared in a hub that's accessible and free for everyone. The blockchain technology makes authentication possible for provincial and federal change-makers, concerned communities, and citizen scientists doing vital on-the-ground work.
IISD-ELA Taps Technology to Create Solutions to Water Problems
Launched in a remote part of Northern Ontario in 1968 to identify what was causing algal blooms, IISD-ELA (then ELA) is known for having 58 freshwater lakes to study — a kind of natural laboratory to study the effects of the environment and people's effect on water. When they began adding different nutrients to isolated sections of lake half a century ago, they determined this: "Phosphorous is the most important limiting nutrient for algal blooms."
As a result of the work being done in Canada by IISD-ELA, water policy began changing around the world.
IISD-ELA continues to do groundbreaking work. Supported by a grant from the RBC Foundation, over the next two years researchers at the station are examining how artificial intelligence can create solutions to water problems.
"By taking new technologies, such as artificial intelligence, and applying their unique power to our data analysis and our research," said Geoffrey Gunn, geographer, IISD-ELA, "We will advance understanding of how aquatic ecosystems respond to stress — everything from changing climate to pollution. This will inspire new technologies and strategies for protecting our freshwater ecosystems."
For example, they'll be determining the feasibility of "smart" systems that could analyse data and warn the public of sewage spills, or invasive zebra mussels in waterways like Lake Winnipeg, in real time.
"We are proud to support the work Lake Winnipeg Foundation, The Gordon Foundation, and IISD-ELA are doing to develop real solutions for freshwater protection," says Kim Ulmer, regional president for Manitoba, Saskatchewan and Northwestern Ontario at RBC. "Given the pace of environmental changes we're facing today, technology offers massive potential to develop new solutions to address water and climate changes."
Working together across organizations, across governments, listening to and valuing each other's knowledge, that's how we protect our water, says LWF's Executive Director Alexis Kanu. It's all about collaboration and moving towards the future where generations will know Lake Winnipeg, Lake Erie, Lake Taihu and Lake Hopatcong as clean, healthy and blue — not blue-green.
This article is intended as general information only and is not to be relied upon as constituting legal, financial or other professional advice. A professional advisor should be consulted regarding your specific situation. Information presented is believed to be factual and up-to-date but we do not guarantee its accuracy and it should not be regarded as a complete analysis of the subjects discussed. All expressions of opinion reflect the judgment of the authors as of the date of publication and are subject to change. No endorsement of any third parties or their advice, opinions, information, products or services is expressly given or implied by Royal Bank of Canada or any of its affiliates.