Technology continues to change the healthcare industry at an increasingly rapid pace. At a recent RBC Advice Event: Healthcare, Technology and the Future, guest experts discussed the current intersection between health and technology
Technology's effect on healthcare influences patient experience and treatment, hospital management, physician training and administrative efficiency. In the last few years alone, technology has made an impact in a variety of areas within healthcare:
Virtual appointments have helped bridge the gap between healthcare supply and demand.
Medical wearable devices have been able to monitor patient exercise, oxygen saturation levels, insulin levels and more.
Artificial Intelligence and Machine Learning facilitates large patient studies, where predictive modelling can effectively reduce treatment trial and error.
Virtual Reality can help doctors accelerate training opportunities and build skills.
Telemedicine offers the opportunity to provide care in remote areas. For example, virtual treatment is particularly crucial for mental healthcare, where patients — and hospitals — in outlying areas typically have less access to mental health practitioners.
While technology advances the experience for patients and physicians in numerous ways, Dr. Vincent Agyapong and Kyle Nishiyama, guest speakers at the RBC Advice Event, highlighted two areas poised to see significant, and perhaps unexpected, changes.
Mental Health Treatment Technology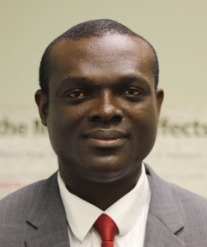 Dr. Vincent Agyapong
Dr. Vincent Agyapong is a clinical professor and inaugural director of the Division of Community Psychiatry and the Department of Psychiatry and the University of Alberta. He is also the creator of the Text4Mood program, which has been recognized by the Mental Health Innovations Network (headquartered at the Department of Mental Health and Substance Abuse of the World Health Organization).
Dr. Agyapong's brainchild demonstrates how supportive text messaging may make a significant difference on several wellness factors and overall quality of life for those suffering anxiety, depression, stress, and even more acute issues that may lead to suicidal thoughts.
With the onset of COVID-19, Dr. Agyapong was able to secure grants for the program to study the potential effects on 32,000 subscribers during a six-week program.
During the six-week measurement period, individuals who had disclosed feelings of stress and anxiety were sent relevant, positive text messages on a daily basis. Following the period, there was a statistically significant reduction in stress levels and improvement in mood and outlook.
For instance, participants strongly agreed with the following:
72.1% — The texts enhanced their quality of life
83.1% — They improved their overall mental well-being
70.8% — The texts help them make better choices
77% — They "Feel I can bounce back if I make a mistake"
What's more, nearly half of participants indicated that the text messages helped them cope with loneliness, and more than half said it helped them cope with depression. Two thirds indicated that the text messages helped them manage issues of stress and anxiety.
The success of Text4Mood underscores how virtual care may affect the mental health of patients in positive ways, even if it comes by way of text messages.
Dr. Agyapong wrapped up his talk by emphasizing how both patients and the healthcare system are looking for technology to assist them in their healthcare journeys. Adoption of technologies by professionals may be key to staying relevant and effective in patient care.
Patient Experience Technology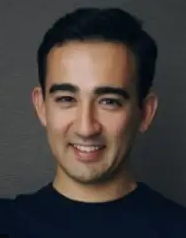 Kyle Nishiyama
Kyle Nishiyama is the co-founder of Mikata Health, an Alberta tech company whose mission is to help clinics provide outstanding care to every patient. Nishiyama focused his discussion on how a unified experience is the future of care.
A unified experience brings together in-person, digital and automation. According to Nishiyama, it's the future of healthcare.
Furthermore, a unified experience treats every customer as an individual and anticipates their needs. In the meantime, interaction happens across physical and digital channels with seamless handoffs.
Nishiyama cited the financial industry as one that does a good job creating a unified experience: Clients will go into a branch for a discussion about complex needs, while having the ability to easily pay bills online. Automated credit card applications end with live chat opportunities, enabling multiple touch points between client and provider.
He further explained who such a unified experience can be applied to healthcare, and why the time to adopt this type of model is now, due largely to three big shifts in the industry:
The nature of care is changing for clinics and doctors. There is an increase in chronic disease, mental health needs, and other complex conditions. This type of care is particularly taxing on primary care and family care practitioners.
There are inefficiencies in providing care. Multiple studies show that doctors are spending half of their day in front of a computer. Data entry, charting and administrative tasks are eating into their time available to interact with and care for patients.
Patient expectations are changing. They are having excellent, unified experiences elsewhere. Why not in healthcare?
And while the emergence of digital-only care providers has benefits in terms of convenience, it also comes with drawbacks. While people can use these for less complex visits, a digital-only channel could mean the loss of human connection.
So how do you bring these channels together to benefit both patients and healthcare professionals?
With the right mix, patients can benefit from convenience, efficiency and quality of experience. Doctors, meanwhile, may see an increase in loyalty, efficiency and high value work with human interactions. He suggests tools such as pre-booking instructions and virtual assistance to streamline the appointment experience; automated patient education tools; patient-generated data through apps to drive insights; and digital triage systems to reduce patient wait times.
By off-loading routine tasks to digital channels, healthcare professionals can get back to what they're best at, and what they most enjoy — connecting with patients on a human level.
"Technology should never take away from the human experience that is so critical to patient care," said Nishiyama. "It's about finding the right balance of what humans do best, and what we can pass off to technology."
By balancing the capabilities and efficiencies of technology, and the insights and expertise of physicians, providers can deliver better experiences for patients and doctors alike, which may ultimately result in a healthier Canada.
This article is intended as general information only and is not to be relied upon as constituting legal, financial or other professional advice. A professional advisor should be consulted regarding your specific situation. Information presented is believed to be factual and up-to-date but we do not guarantee its accuracy and it should not be regarded as a complete analysis of the subjects discussed. All expressions of opinion reflect the judgment of the authors as of the date of publication and are subject to change. No endorsement of any third parties or their advice, opinions, information, products or services is expressly given or implied by Royal Bank of Canada or any of its affiliates.