Supporting young health professionals and community leaders to drive change in Canada's health systems.
The COVID-19 pandemic has shed a light on the unfortunate reality of health disparities faced by our communities. According to an October 2020 report by Statistics Canada, COVID-19 mortality rates were higher in Canadian neighbourhoods with a higher proportion of individuals who identify as visible minorities.
"The COVID-19 pandemic has made us all realize we need to take an upstream and innovative approach to health that accounts for the needs of our diverse populations across Canada," says Asmaa Ali, a Registered Nurse working on the COVID-19 front lines. "This can only be done when we build solutions with people from all walks of life."
A passionate advocate for health equity, Asmaa is also a participant of ReImagine Health, a six-month program out of Simon Fraser University's RADIUS Social Innovation Hub. The mission of ReImagine Health is to produce new and improved initiatives that address the systems that actively influence health disparities. The program provides a collaborative space for a diverse cohort of individuals from impacted communities to innovate, curate, and bring together unique ways of tackling real-life health challenges.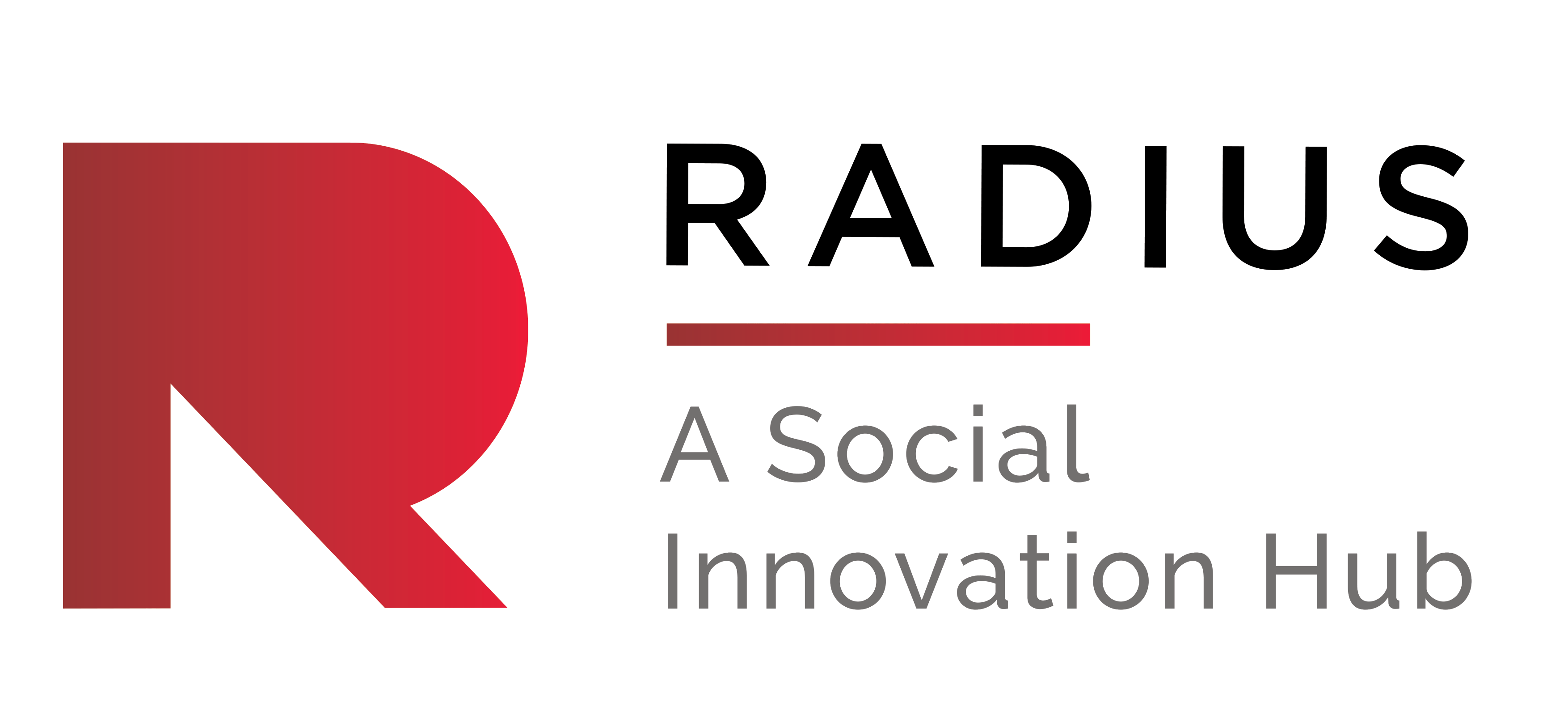 Not only does the program produce ventures and ideas that support community health issues, but participating allows young health professionals and community leaders to gain experience and learn new skills relevant to their field. Natasha Kianipour, a physiotherapist at Trifecta Rehab in Surrey, says that she has always been inspired to come up with ideas for change, but required the skills and community of ReImagine Health to bring them to fruition. According to Natasha, networking and relationship building is also a key benefit of the program. "ReImagine Health connects participants with information and leaders which we may not have otherwise had access to," she says.
The ReImagine Health program is part of the RADIUS Social Innovation Hub's Health Promotion Lab, which aims to prevent the widespread issue of lifestyle-based chronic diseases (such as type II diabetes, heart disease, and certain cancers) through the creation of innovative new models, ventures, partnerships, and health system interventions. The Health Promotion Lab, including ReImagine Health, is proudly supported by RBC Future Launch, RBC's $500 million commitment to help Canadian youth prepare for the jobs of tomorrow.
RBC Future Launch also supports RADIUS' Trampoline Business Model Validation Program, which attracts many of the participants who've completed ReImagine Health. Trampoline is a two- to three-month pre-accelerator for early stage ventures or individuals with a health-promoting solution. Through this program, participants test their business models, identify critical gaps, and build confidence to move forward with their projects.
We spoke to four participants from ReImagine Health to discuss the inspiring motivation behind their work, and how programs like RADIUS' Health Promotion Lab are empowering young Canadians to drive active change in our health systems:
ASMAA ALI AND AYAAN ABDULLE: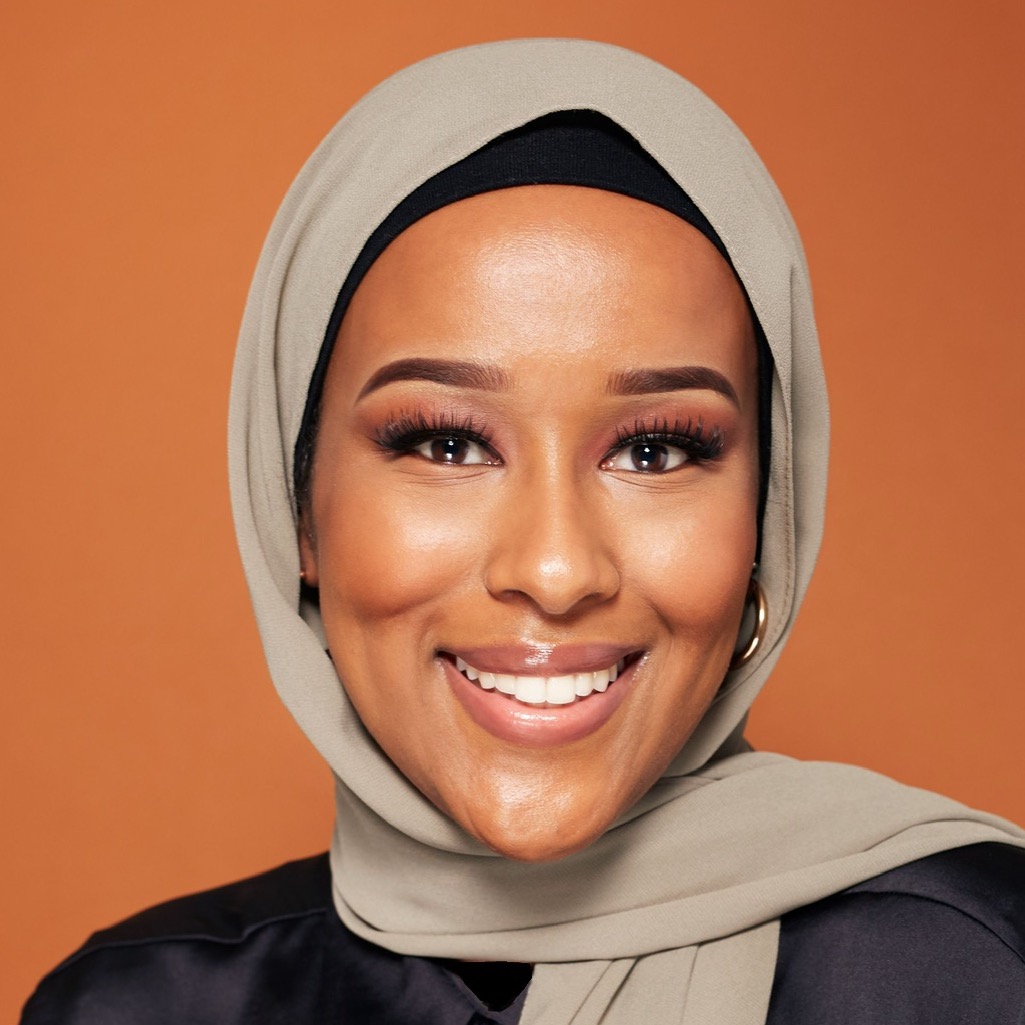 Asmaa is a Registered Nurse working on the front lines of the COVID-19 pandemic in Edmonton, Alberta, and is a passionate advocate for health equity, gender equality, and systemic racism. Asmaa has gone on to work with the Canadian Council for Youth Prosperity, creating policy to shape youth workforce development in light of COVID-19. She creates an array of health resources for marginalized communities and was recently a recipient of Alberta's Top 30 under 30 award.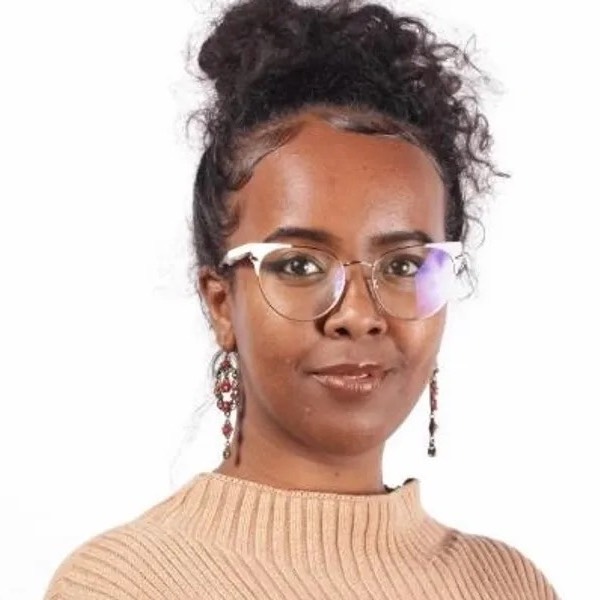 Ayaan is a passionate community organizer who has an ongoing commitment to equity and justice. She currently works with organizations such as Pathways to Care, Black Muslim Initiative, and TTC Riders. She received a Bachelor of Science degree from the University of Toronto with a double major in Psychology and Health Policy.
Q: Tell us about your ReImagine Health project and what it means to you.
Asmaa and Ayann: The project we have loosely prototyped together is an app that hosts resources and mental health strategies for survivors of gender-based violence. What sets this app apart is two things:
It is marketed towards Muslims, Black/POC, and femme-identifying individuals, and,
It includes an anonymous rating system.
As people with intersectional identities often face a lack of culturally competent care as an added barrier, the anonymous rating system allows other users of the app to know if the resource centre is safe, culturally competent, and truly built on equity practices.
Q: What is a key lesson you've learned as a participant of ReImagine Health?
Asmaa and Ayan: To start early, test early, and fail fast. We learned that creating and doing is the best way to find holes in your idea because thinking can only go so far.
Q: What new skills did you learn during the program?
Asmaa and Ayan: We learned a lot about equity-centred design, design thinking, and social entrepreneurship. Our skills and lived experiences give us a unique understanding of equity, diversity, and inclusion, but when paired with an understanding of social entrepreneurship, we feel empowered by our newfound ability to create the change we want to see.
AMANDA MAH: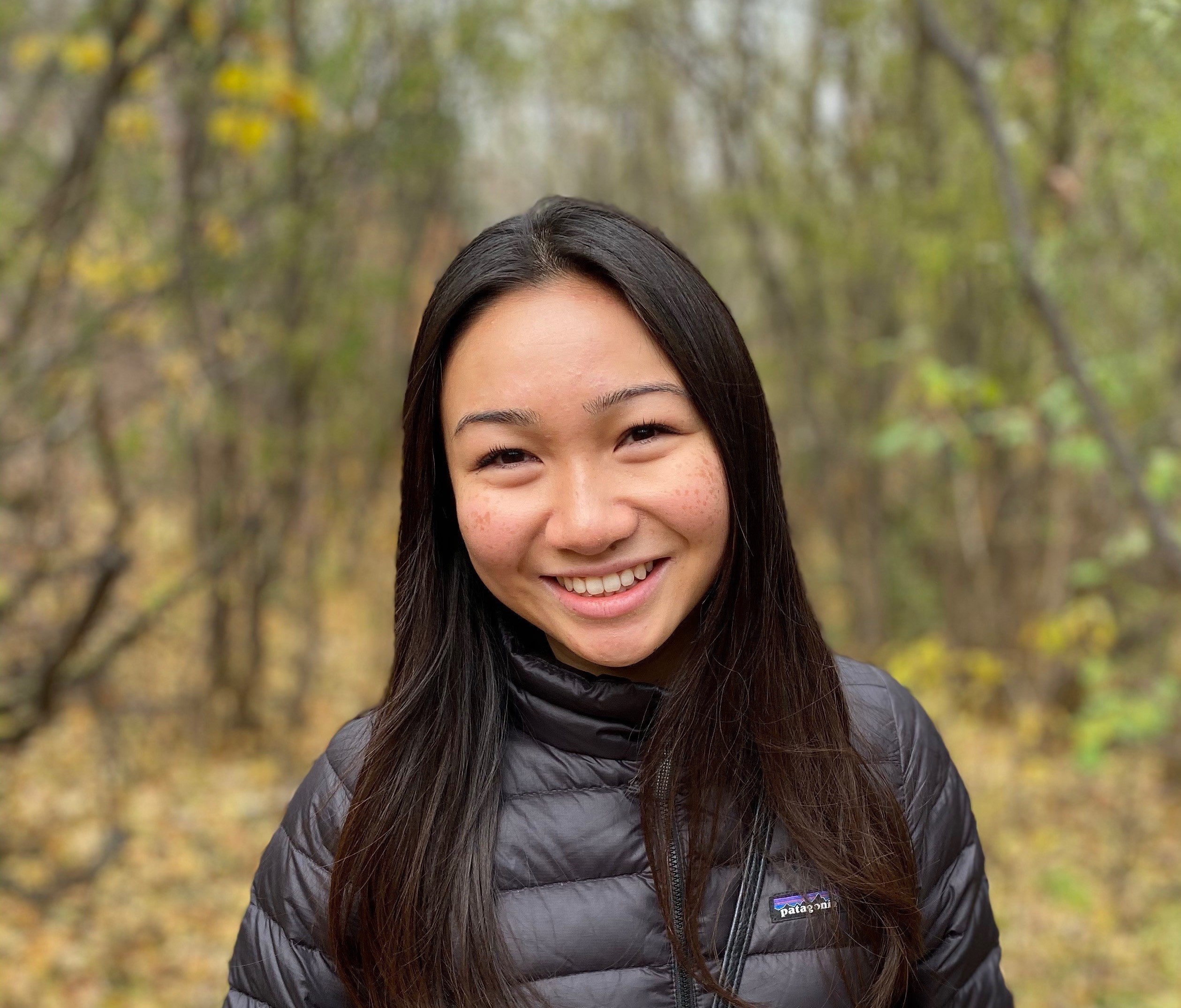 Amanda is a Master's student in occupational therapy at the University of Alberta and a third-generation Chinese-Canadian settler. She is committed to exploring how occupational therapy can uphold principles of equity, justice and community, and to understand ways in which healthcare can exist beyond dominant views of wellbeing.
Q: Why were you interested in participating in ReImagine Health?
Amanda: It is easy to feel powerless in the magnitude of entrenched systems, especially those that impact the way we are able to receive healthcare. As a Chinese settler and healthcare student, I was looking for a space to question and challenge why healthcare looks the way it does. I was also interested in connecting with other folks seeking to reimagine power, ownership and collaboration in the health of their communities.
Q: Tell us about your ReImagine Health project and what it means to you.
Amanda: My time with ReImagine Health took me in a number of directions and involved a lot of pivots. To me, an important part of the project was the journey and embracing guidance from trusted collaborators when ideating and understanding the problem. Ultimately, we dedicated the outcome of this process to examining how we might build community strength and collective memory through intergenerational dialogue within the East Asian community, with a focus on supporting youth caregivers in a dignified and informed way.
Q: What has been the most rewarding part of the ReImagine Health program?
Amanda: The support to move slowly, intentionally and with integrity, the guidance of facilitators and advisors that believe in me, and the feeling that I am meant to be here.
NATASHA KIANIPOUR: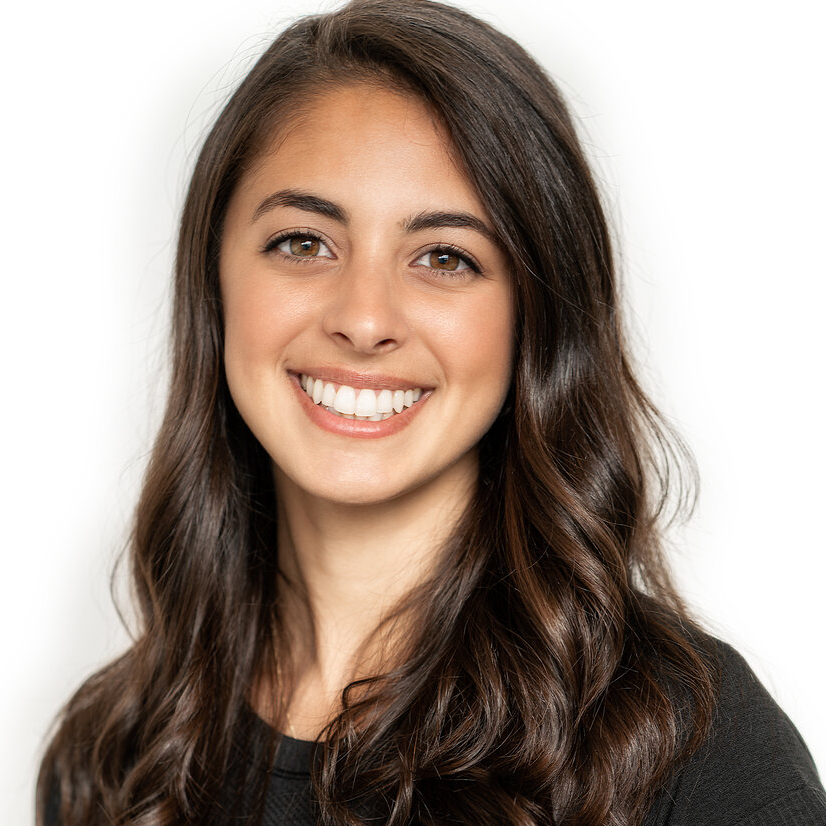 Natasha is a physiotherapist working with communities in Surrey and Langley, British Columbia. She completed her undergraduate degree at Simon Fraser University in Kinesiology and her Masters at the University of British Columbia in Physical Therapy. Through physiotherapy, Natasha was inspired by her patients, many of who live with chronic diseases and are trying to improve their health and wellness.
Q: Tell us about your ReImagine Health project and what it means to you.
Natasha: My ReImagine Health project originated from working as a physiotherapist, where I've had the pleasure of working with many BIPOC, immigrant, and refugee women. Unfortunately, many in these communities don't have access to a safe space to start their movement journey. To support this, I am creating a six-week program offering a physiotherapist-led movement foundation class for women in these communities who would like to gain education, community, and access to implementing movement and exercise into their lives.
Q: What new skills did you learn during the ReImagine Health program?
Natasha: I learned important skills about the steps for how to take ideas and act on them — going from ideating, to prototyping, to pitching, to implementation. ReImagine Health did an amazing job of giving participants access to information and leaders which we may not have otherwise had access to. What I've learned over the past six months has really opened doors for me.
Q: What has been your favourite part of the ReImagine Health program?
Natasha: All the amazing people involved in ReImagine Health. This program was entirely online, most of it through the lockdown of COVID-19. To be able to create, be inspired, collaborate, and form a community during a strange time was an amazing feat accomplished by the ReImagine Health Cohort leaders and participants. It has been incredible to listen to and witness 22 people from all different backgrounds come together for the common cause of health equity and social change.

This article is intended as general information only and is not to be relied upon as constituting legal, financial or other professional advice. A professional advisor should be consulted regarding your specific situation. Information presented is believed to be factual and up-to-date but we do not guarantee its accuracy and it should not be regarded as a complete analysis of the subjects discussed. All expressions of opinion reflect the judgment of the authors as of the date of publication and are subject to change. No endorsement of any third parties or their advice, opinions, information, products or services is expressly given or implied by Royal Bank of Canada or any of its affiliates.