Hot Topics for Your Holiday Dinner Conversations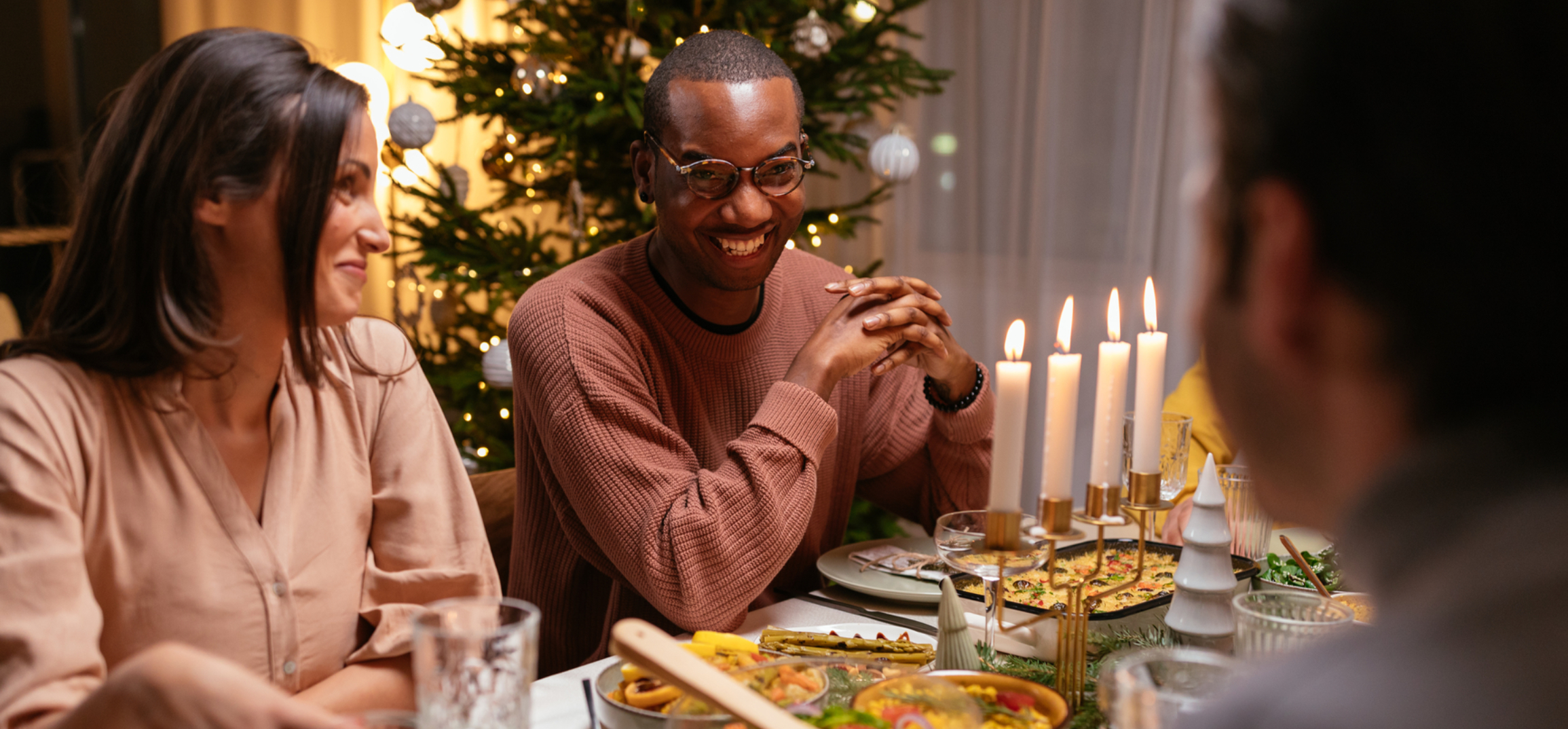 By the Inspired Investor teamDecember 4, 2022
Come to the family dinner table prepared this holiday season with our guide to the year's trendiest topics.
We're dishing out some highlights of 2022 – just enough to have you jump into your holiday season conversations with an interesting fact or a compelling tidbit. Interest rates? We've got you covered. Housing trends? You bet. We've even included a few bites on pop culture to round out the discussions.
Interest Rates on the Rise
It seems like every time we tapped into the business news, the Bank of Canada was announcing an interest rate hike. In fact, in 2022, interest rates increased a total of seven times. The key lending rate started the year off at 0.25 per cent and ended at 4.25 per cent.
Why are rates rising? Largely, central banks are trying to tame inflation. (More on that below.) Rising interest rates make it more costly to borrow money – and central banks hope that will lead to reduced demand, and eventually to lower prices for everyday goods.
Will more rate hikes follow in 2023? In its final rate decision of 2022, the Bank of Canada said it "will be considering whether the policy interest rate needs to rise further." RBC Economics says that language "opens the door" to a pause on rate hikes as early as the next rate decision in January.
The Inflation Story
We've seen the highest inflation numbers in decades. Inflation in Canada hit a whopping 8.1 per cent in June before settling slightly to 6.9 per cent in October, due largely to lower gas prices.
What's behind high inflation? It started with the global economy grinding to a halt as a result of the pandemic. As restrictions eased, pent-up demand ensued, and people wanted more goods like cars and furniture than factories could deliver. The labour market, hampered by initial lockdowns, was suddenly hot – and amid labour shortages, wages jumped as firms scrambled to fill vacancies. All of those factors pushed prices higher, and then Russia invaded Ukraine, rupturing global energy and food supplies.
What's to come? The Bank of Canada says it sees early indicators that price pressures may be losing momentum, but short-term inflation expectations remain elevated. It's projecting inflation to settle down to 3 per cent by the end of 2023 and then return to a more steady target of 2 per cent by the end of 2024.
Housing Cooldown?
In the early months of 2022, the national average home price in Canada reached a record high of almost $771,000, according to the country's national housing agency. But high inflation and rising mortgage rates over the second half of the year have caused many buyers to pause their plans to buy a home, effectively cooling down the housing market.
According to the Canada Mortgage and Housing Corporation (CMHC), the demand for housing has sharply decreased, with the national house price expected to decline about 15 per cent by the second quarter of 2023 from the first quarter of 2022.
Still, despite the decline in prices, affordable home ownership is still expected to be a challenge. The CMHC expects lower prices will be more than offset by higher interest rates plus increasing demand from a growing population.
Recession Worries
According to many economists, Canada is at risk of a recession in 2023, though most believe it will be short-lived.
"If we look at the past twelve recessions from the 1950s onward until today, there have only been three or four recessions that were milder than the one we're expecting going forward," says RBC economist Carrie Freestone. "So it won't be anything like we saw in 2008 or the pandemic. It's more of a moderate market correction."
Rising Geopolitical Tensions
There have been significant geopolitical disruptions in 2022. Russia's ongoing war in Ukraine has affected everything from oil and gas to grains. As Russia began to halt gas supplies this summer, energy prices across Europe began to soar, sending energy-dependent countries scrambling to find alternative energy supplies. Here in Canada, the volatility of oil supply has caused roller-coaster pricing at the pumps.
The Russia-Ukraine conflict has also strained global food supplies. Together, the two countries produce 30 per cent of the world's traded wheat, however, the war has virtually shut down their grain exports. Russia is also the largest supplier of fertilizer across the globe and has banned exports.
Lingering waves of the pandemic are also disrupting businesses in China. Following protests against Covid restrictions in late November, China has relaxed lockdown rules as the government rolls out measures to support businesses reeling from the pandemic. But its recovery will take time, economists say, potentially dragging on global growth.
From intense heat waves and devastating wildfires to catastrophic hurricane flooding and storms, the impact of extreme weather events in 2022 have also been significant.
This summer, heatwaves and droughts pummeled parts of Europe and Asia, highlighting the threat of climate change. The effects from climate change have also hurt agriculture productivity and commodity prices. As a result, food costs have soared in recent months. Some relief is predicted in the coming months as supply improves.
End of an Era
In September, the world said goodbye to Queen Elizabeth II, the longest reigning British monarch, when she died at age 96. After seven decades on the throne, her eldest son, Charles, officially became King Charles III at the age of 73.
Pop Culture Moments
Speaking of reigning supreme in the world of social media… TikTok, the short-form, video-sharing app, was one of the most popular social media platforms in 2022, with about 650,000 new users joining daily. By the end of 2022, it's predicted to have 1.5 billion users.
And some rapid-fire references to keep on hand:
Elon Musk completed his $44 billion takeover of social-media service Twitter at the end of October
Will Smith's infamous Oscars slap of comedian Chris Rock happened in late March
Bennifer 2.0: After their first engagement 20 years ago, Jennifer Lopez and Ben Affleck eloped in Las Vegas in July
Here's to a season of lively table talk!
Things our lawyers want you to know