These three Ottawa youth follow a long-line of change-makers who have been recognized for their inspiring contributions—but that's just the tip of the iceberg.
Youth Ottawa describes the RBC Spirit of the Capital Awards as "a complete celebration of young people," but the awards are more than just an exciting annual event. They illustrate many ways youth in Ottawa embody the organizations overall mandate of Helping Youth Empower Youth. This year there's even more to celebrate: the award's 25th anniversary.
"Since 2018, RBC has been our major partner to help bring Ottawa's premier youth awards event to the National Capital. With the support from RBC, Youth Ottawa has been able to promote, identify and celebrate Ottawa's young leaders each year," says Jesse Card, Executive Director, Youth Ottawa.
"For the last 25 years, The Spirit of the Capital youth awards has played an important role in showcasing the amazing things young people are doing to help make Ottawa a better, safer, more vibrant and inclusive city for all," Card continues. Since the first award in 1997, Youth Ottawa has awarded $1,000 bursaries to more than 350 inspiring youth.
Investing in youth and the future
"RBC believes in investing in our future, and that means making sure our young people have the skills and means to take on tomorrow's challenges," said Linda Newman, Vice President of Commercial Financial Services and Director on the Youth Ottawa board. "This is a terrific opportunity to put a spotlight on some inspiring young people. I could not be more proud that RBC's support will translate into bursaries to 10 recipients in the Entrepreneurship and Innovation category."
Here are three inspiring young leaders who have been recognized for the important work they are doing in Ottawa and beyond.
Navigating disaster response, enhancing public safety
Entrepreneurship and Innovation award winner Daniel Gheiasvand is a volunteer at the Ottawa Community Immigration Services and also a computer programmer. He developed road navigator algorithms for essential vehicles in case of natural disasters and simulation servers to test and assess disaster responses.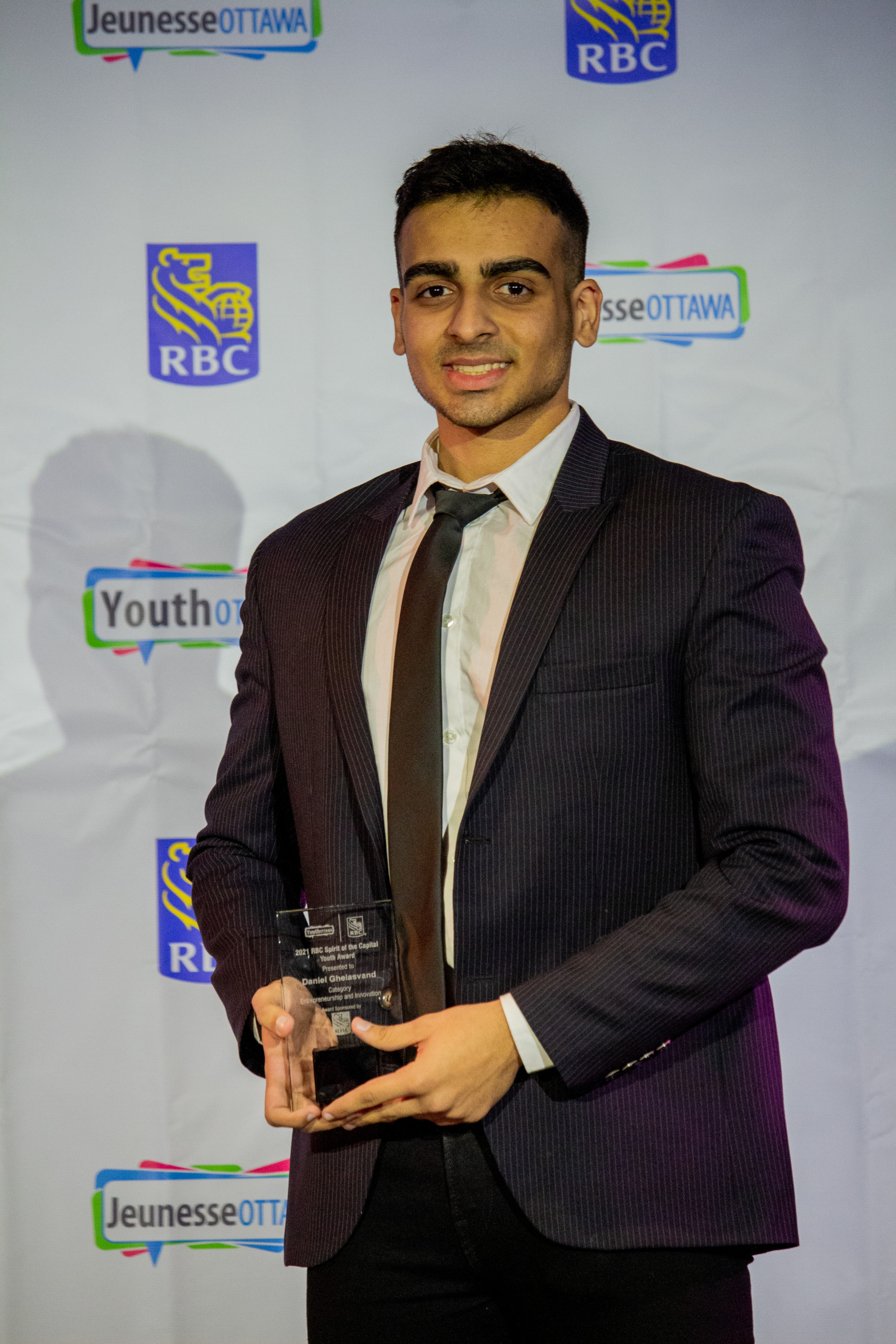 Daniel Gheiasvand, Entrepreneurship and Innovation Award winner
While still in high school, Gheisvand presented his case in a symposium andput his programming to the test at the World Robocup of Nagoya, Japan, finishing 5th against other University students. These days, Daniel is working on creating a competitive coding league for youth within the Canadian Robocup organization to promote research and development in disaster management.
"The award has not only contributed to the recognition of my work, but it also opened my eyes to the importance of empowering youth throughout their journey to success. I intend to use this kind recognition to inspire and encourage other youths to keep pushing the powerful engine of prosperity," Gheiasvand says.
Supporting wellness and inclusion close to home
"There is a saying that has inspired me since I was a very young child, and which brings a sense of motivation to me: 'Change does not happen by chance. It happens by choice.'" says Daniel Bersyniow, the 2021 Take a Stand award winner. "Each and every one of us has the ability to make an impact in this world, and we must all embrace this opportunity to be the change we wish to see in others."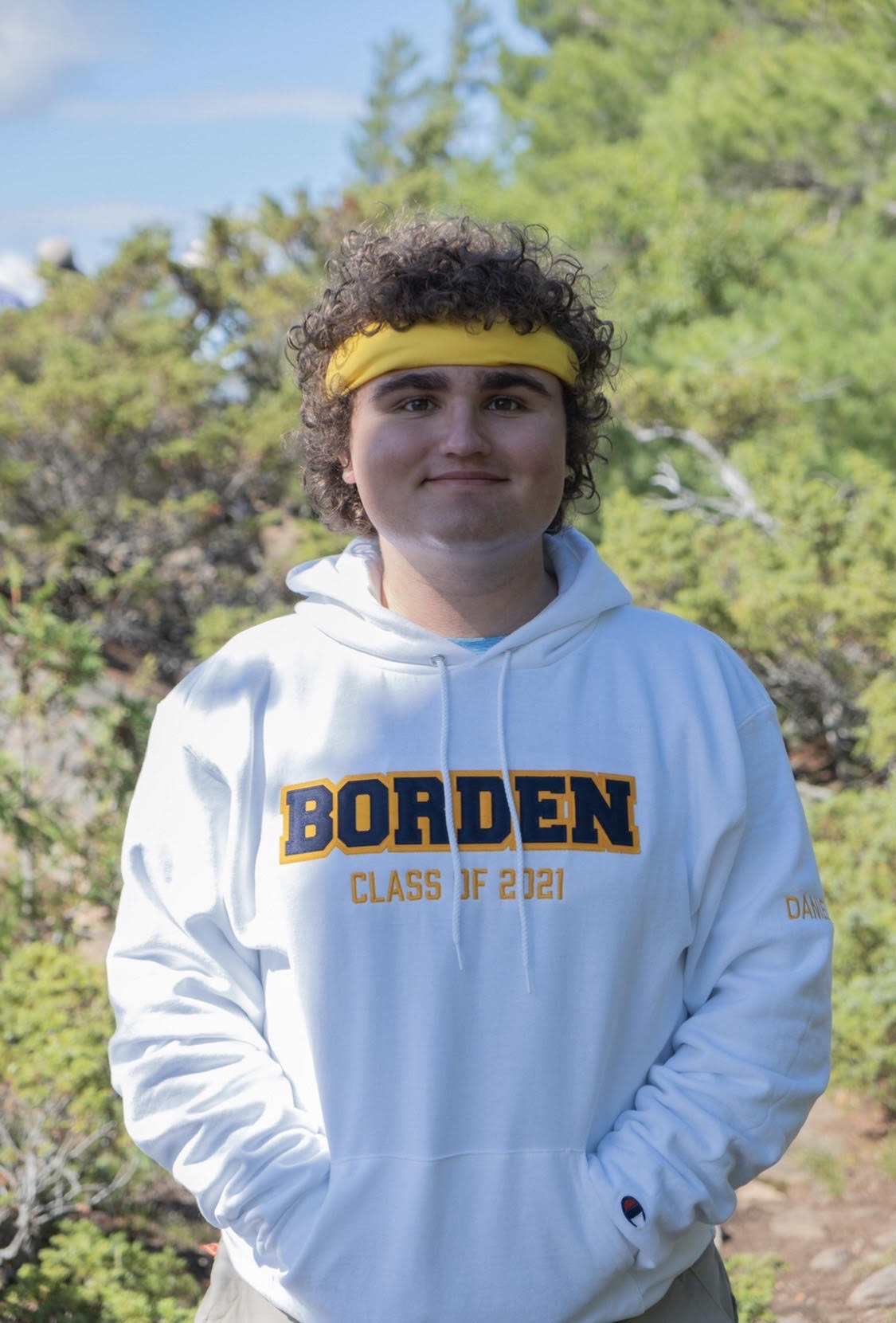 Daniel Bersyniow, Take a Stand Award winner
The Grade 12 student from Sir Robert Borden High School created The Star of Life Project, which works with over 150 youth members worldwide to improve access to healthcare in their local communities through vaccine campaigns and mental health engagement. The project also provides personal protective equipment for Northern Indigenous schools and communities.
At Borden, Bersyniow also started Best Buddies, an inclusivity club to engage students with Autism Spectrum Disorder and Down syndrome who he noticed were often left out and misunderstood. Another initiative, The Wishing Star Project, creates year-round opportunities for youth with Autism and Down syndrome to participate in sports, crafts, and cooking classes. This project aims to breaks down stereotypes and addresses common misconceptions about people with physical and mental disabilities.
Engaging today's youth with technology for a more diverse tomorrow
Student, public speaker, and recipient of the Lieutenant Governor's Community Volunteer Award, Annie Zhang, founded Project Tech Conferences (PTC), a student-run nonprofit organization that provides opportunities for high school and middle school students to learn computer science. It's an interactive introduction to STEM that captivates the imagination of youth through inspirational speakers, workshops and career development sessions.

Annie Zhang, Lieutenant Governor's Community Volunteer Award winner
"The RBC Spirit of the Capital Award was a wonderful nod and encouragement to the work my team and I are doing at PTC!" Zhang says.
Initially involving youth across Ottawa, Kingston and Waterloo, PTC has expanded to include Toronto, PEI, Vancouver, Calgary, and Seattle, with Chicago up next. Zhang hasn't stopped there, launching a scholarship program, the In Query podcast, the Hack Your Tomorrow Hackathon and The Next Generation of Telecom event.
Creating impact and social change
Beyond the awards event itself, RBC also supports Youth Ottawa core programming which impacts more than 8,000 youth every year through a variety of initiatives, including:
Graduates in Youth Ottawa's training programs benefit from more than 4600 hours of employment.
Over 450 youth were trained in filmmaking each year.
1,000 action projects were delivered by students every year to address issues like climate change, bullying, Indigenous rights, Employment, LGTBQ+ rights, homelessness, and racism.
1,400 youth were mentored on how to become professional creatives.
Celebrating change-makers in the capital
Helping Youth Empower Youth is an important mission to create a brighter future in Ottawa and to inspire changes that will impact not only Canada but also the world as a whole. "A complete celebration of young people" is definitely called for when contemplating the contributions of youth like Annie Zhang, Daniel Bersyniow, and Daniel Gheiasvand.
Find out more about how RBC is supporting youth.
Know of an amazing youth who deserves recognition? Nominate them for the RBC Spirit of the Capital Youth Awards. Find out more at youthottawa.ca.
This article is intended as general information only and is not to be relied upon as constituting legal, financial or other professional advice. A professional advisor should be consulted regarding your specific situation. Information presented is believed to be factual and up-to-date but we do not guarantee its accuracy and it should not be regarded as a complete analysis of the subjects discussed. All expressions of opinion reflect the judgment of the authors as of the date of publication and are subject to change. No endorsement of any third parties or their advice, opinions, information, products or services is expressly given or implied by Royal Bank of Canada or any of its affiliates.