Canadian students recently made headlines when they won a world championship for their work in Africa. What does it take to see an idea through to impact?
Megan Rizzo didn't anticipate the impact she would make when she first joined Enactus — a global non-profit of 72,000 students which strives to implement sustainable changes in communities worldwide. As a business student, Rizzo was a savvy public speaker, and she felt the organization offered an opportunity for her to put those skills to use.
Nearly three years later, Rizzo describes herself as "hooked," serving as co-president of the Lambton College team in Sarnia, Ontario. By helping farmers in Zambia implement modern farming techniques, the Lambton team's One Seed project has improved the lives of more than 200,000 people, creating both food security and building the local economy.
Feeling inspired? Rizzo shares five key skills to scale an idea from the classroom to the world stage.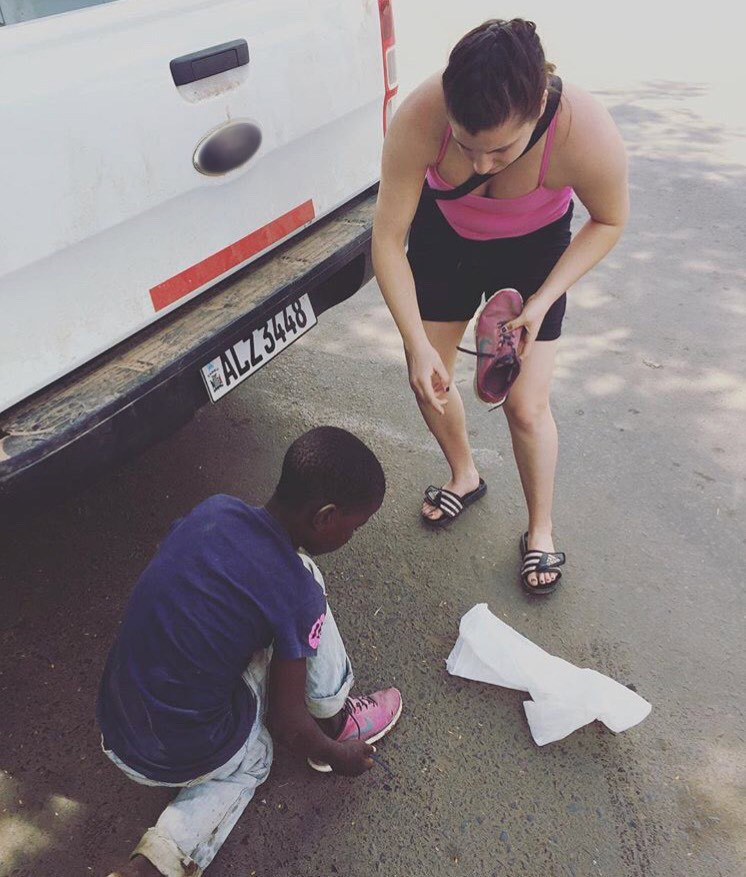 1. Dream Big
One Seed began in 2012 when a Lambton student from Zambia approached the Enactus team with the hopes of bringing solar energy to his village. During a thorough needs assessment, a larger problem of food security surfaced as the area's top requirement.
By partnering with local agronomists, the team developed workshops to teach Zambians no-till farming, a way of growing crops without disturbing the soil which helps reduce erosion. The results have increased crop yields up to five times, allowing farmers to feed their families and generate additional income.
"The vision was always to change lives and to grow," says Rizzo. "To know that we're building a middle class, in a place that's never had that, is huge."
2. Stay the Course
On a visit to Zambia this year, one team member suffered a pulmonary embolism and subsequently contracted malaria. This setback could have derailed the team and the work they were doing, but Rizzo credits their resilience and a steadfast focus on the project's goals for pulling them through.
"A big drive is the Zambians," she says. "We have to do this, not for ourselves, for them. There are still so many people who need our help in Africa."
This perseverance helped the Lambton team take home the 2018 Enactus World Cup, at an annual competition involving teams from 36 countries.
"We're the first Canadian college to win, so not only have we helped put Lambton College on the map, we've shown that a small school can make a big difference," Rizzo says.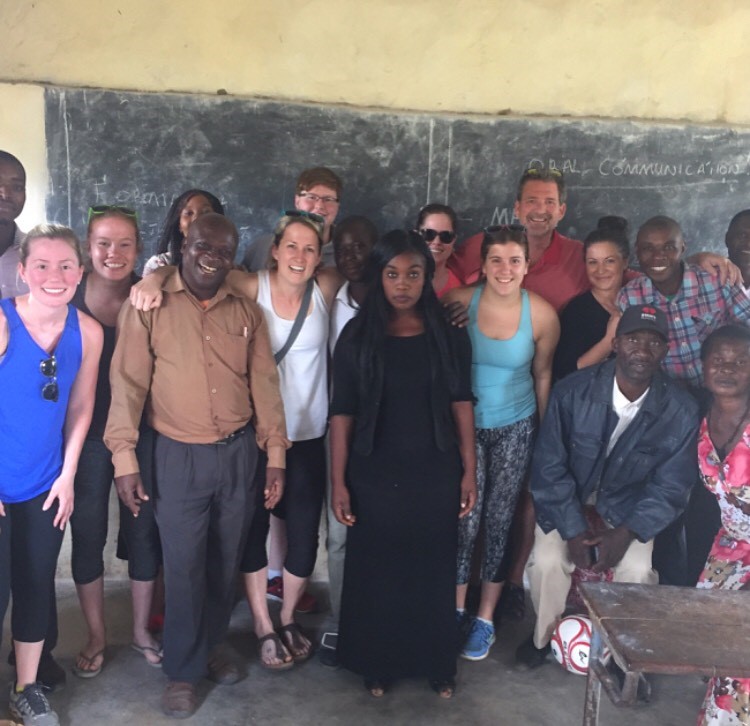 3. Learn to Adapt
Not every idea will be a home run. Rizzo recalls the team once tried giving Zambians microloans to further business development in their villages, without much success. The concept, she feels, strayed too far from what they had originally set out to achieve.
"When we faced challenges, it was because we tried things that would branch off from what we were doing, or we didn't simplify it," she says.
The team switched gears, showing the farmers how reinvesting their additional incomes back into their communities could create new opportunities. This led to further improvements, including installing drip-irrigation systems and opening a new health clinic.
4. Believe in Yourself
During her teens, Rizzo remembers feeling unsure of herself due to a lack of academic support. That changed when she met Enactus Lambton Faculty Advisors Jon Milos and Matt Hutchinson, who encouraged her to excel both in the program and academically. Rizzo says it was their support which helped her develop a newfound confidence, which in turn helped her land a job as a bank client advisor.
"When I went to my interview with RBC, I wasn't nervous. I was excited to tell them about my experiences," she says. "This program has grown my expectations of what I can achieve for myself."
5. Be Resourceful
Seek out connections to develop your goal. Networking may often be intimidating, especially when approaching senior leaders at school or work, but Rizzo says connections are vital to getting ideas off the ground.
"Find somebody that you can talk to that's going to connect you with the right people," she says.
That may also include local partners and programs like the RBC Future Launch Project Accelerator, which provides tools, resources and support to help today's youth hone their skills for the workforce and community.
Play to the strengths of others, too, she says. The Enactus Lambton team actively recruits students from different programs and backgrounds. Rizzo says having a variety of skill sets on the Lambton team was an advantage in making their program in Zambia a success.
To learn more about Enactus, including how to join, visit enactus.org.
This article is intended as general information only and is not to be relied upon as constituting legal, financial or other professional advice. A professional advisor should be consulted regarding your specific situation. Information presented is believed to be factual and up-to-date but we do not guarantee its accuracy and it should not be regarded as a complete analysis of the subjects discussed. All expressions of opinion reflect the judgment of the authors as of the date of publication and are subject to change. No endorsement of any third parties or their advice, opinions, information, products or services is expressly given or implied by Royal Bank of Canada or any of its affiliates.