These prairie producers are doing the much-needed work of growing food for Canada and the world, while managing the impacts of the pandemic on their operations.
When customers pull into the yard at Stamp Seeds near Enchant, Alberta now, things are different. Coffee and a leisurely chat were normally part of the experience. Now, for the crop producers who come to buy seed, it's all business.
"As farmers, we're a pretty friendly group," says co-owner Greg Stamp. "It's a bit different to not shake a customer's hand. We've changed things, but we're still managing to function as a farm, and to ship seed."
Despite the challenges on society and businesses posed by COVID-19, crops are still needed here in Canada and in the rest of the world. Farmers will still be working the land on the Canadian Prairies.
Deciding What to Grow
Market prices for different crops — such as wheat for making bread and pasta, or canola for cooking oil — directly influence which crops farmers grow and how much. This, in turn, affects demand for the seed Stamp sells his customers. COVID-19 is now another factor at play.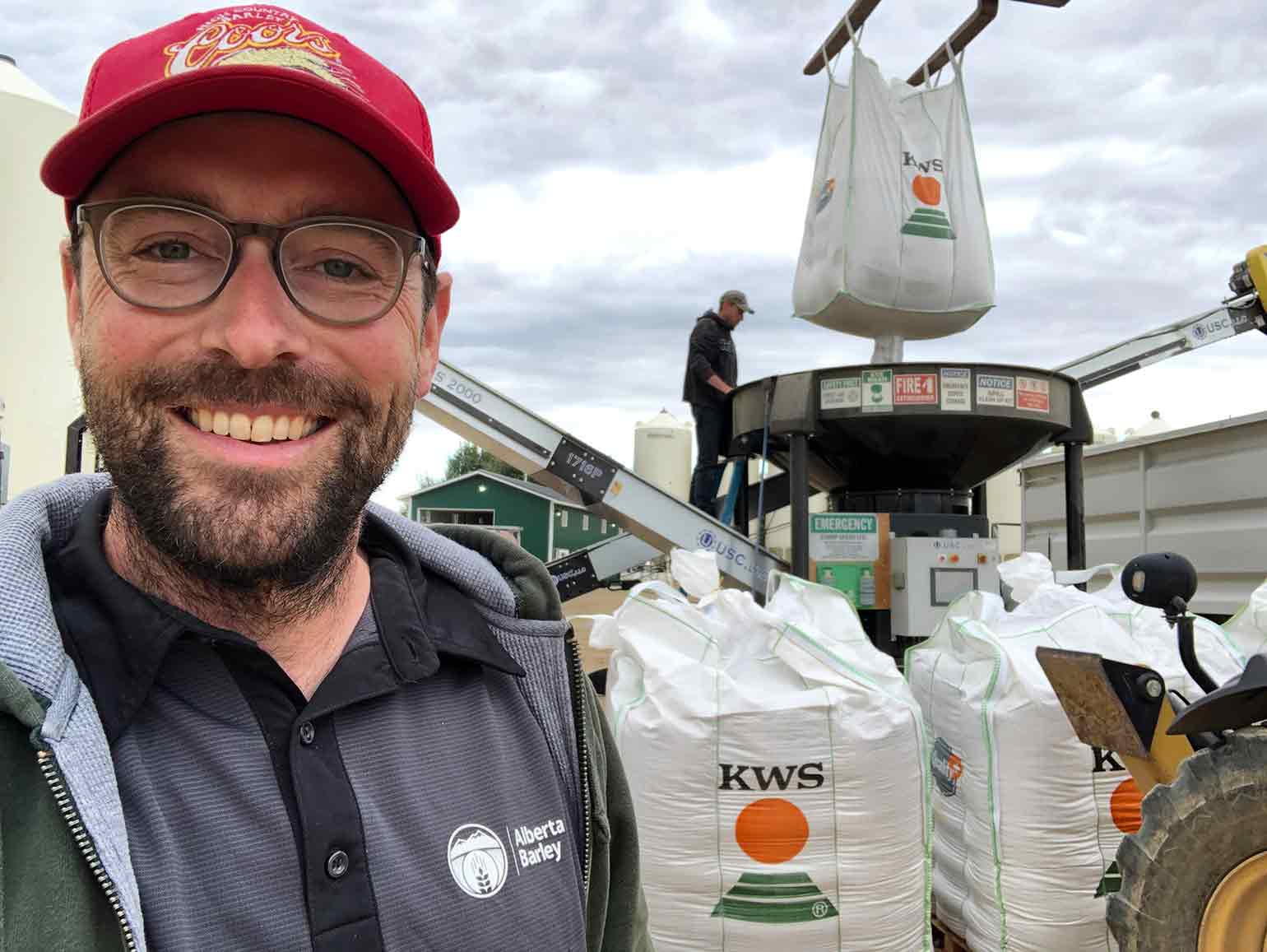 "It's going to have a mixed impact for our business, because we serve a lot of different markets," says Stamp. "It could be lentils that are exported to India, faba beans going to Egypt or peas to China. In some crops, we've actually got a temporary bump, because some countries think they'd better lock up more product while they can — because of the uncertainty."
Once his customers are planting, Stamp does the same himself. He grows the seeds he sells, and his 2021 sales will depend on how high-yielding this year's crops are. As Stamp considers the impact of COVID-19 on his farm and business, he is hopeful.
This might help domestic crop processing, if we decide we need to process more in Canada to protect the domestic food supply.
"This probably isn't going to be great for anyone," says Stamp. "Even so, a change in the market can cause stress, but it can also bring opportunity. If we decide we need to process more in Canada to protect the domestic food supply, this might help domestic crop processing."
Cash Flow is Top of Mind in Agriculture
"Cash flow is a huge concern right now," says Todd Lewis, who farms south of Regina, Saskatchewan. "We've got to have working capital, especially at this time of year. Our demand profile might be changing with COVID-19, but overall we're going to have strong demand going forward. We just need to make sure we have a strong, healthy industry coming out the other side of this."
Our demand profile might be changing with COVID, but overall we're going to have strong demand going forward. We just need to make sure we have a strong, healthy industry coming out the other side of this.
Getting crops planted and fertilized in spring is always a major investment for farmers. As the 2020 planting season approached, Lewis was concerned about getting the supplies he needed. He ordered as much as possible, and as early as he could.
"We have more supplies on site here than we would in a normal year," says Lewis. "We have as much seed, fertilizer and chemicals as we need right now. We're getting more fuel storage, because we want to be sure we'll have a constant supply for the growing season."
Lewis considers himself fortunate to have been able to sell most of his 2019 production. Many prairie farmers couldn't finish last year's harvest because of heavy autumn snowfall. Crops stayed in the fields all winter, with growers attempting to harvest them just before planting new crops this spring.
Delayed or lost crop revenue, followed by COVID-19 complications, has put many farms under financial strain. In a recentsurvey by the Agricultural Producers Association of Saskatchewan, of which Lewis is President, more than 70 per cent of farmers anticipated lower revenue because of COVID-19.
Near-Term Headwinds, Long-Term Optimism for Beef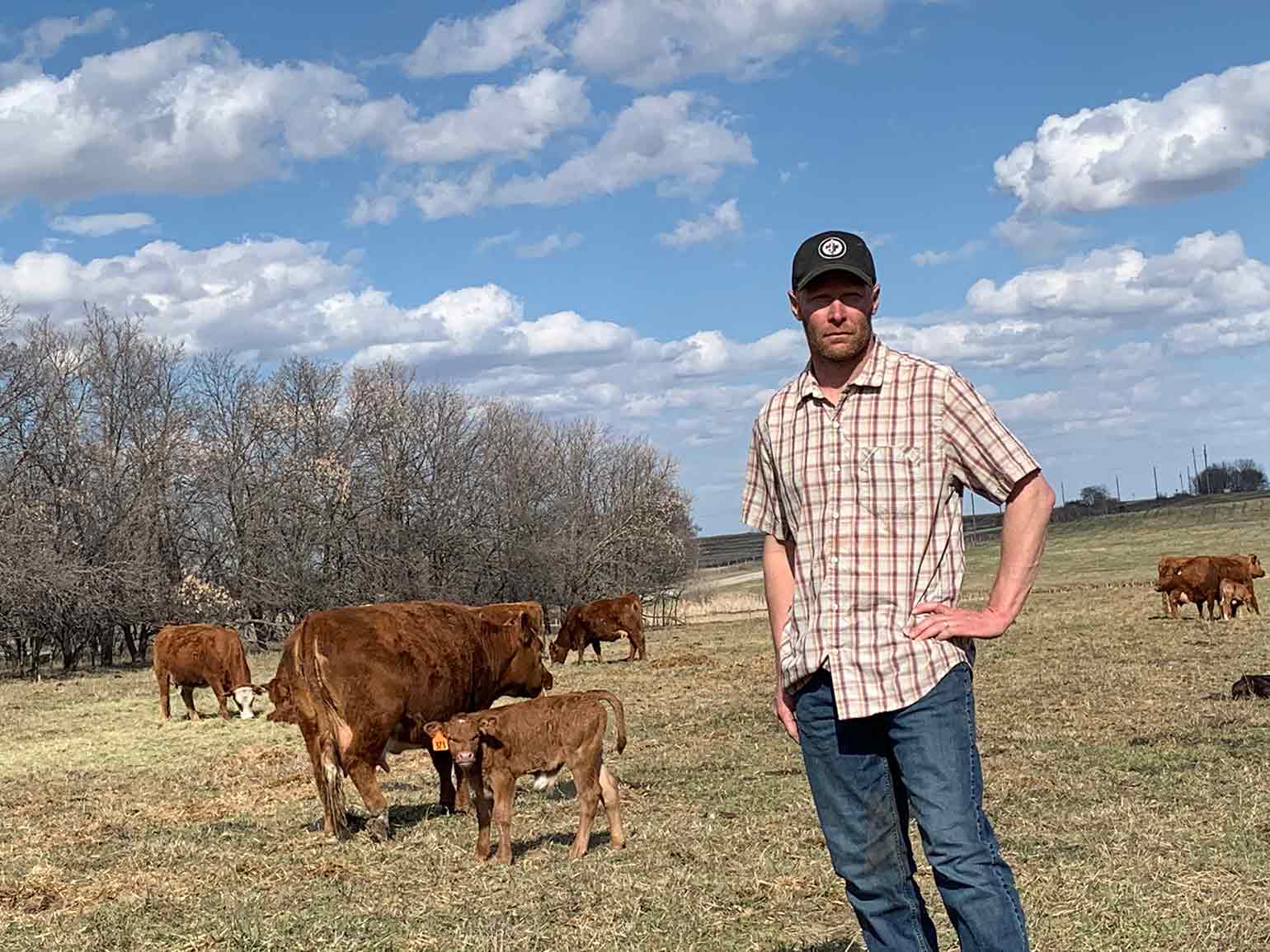 "I was looking forward to 2020," says Tyler Fulton, who runs 600 beef cows near Birtle, Manitoba. "I'd hoped it was a year when we could recover from the shocks we saw in 2019 and maybe have some decent margins. Prices were lining up to be profitable and most people were optimistic."
By mid-March, the virus situation threw a wrench in Fulton's plans. While he succeeded in selling yearling calves as he typically would, he sold fewer than normal and sold these calves for 20 per cent less than the market price just weeks earlier. When he retains animals he'd rather sell, his herd expands and so does his need for grazing land.
As Fulton explains, that's life in the beef production chain. When sales to consumers are disrupted, that affects the facilities that process beef. When processors are impacted, so are the farmers who raise cattle.
"While there was a shortage of beef at grocery level, there was a fraction of normal going through the restaurant business," says Fulton. "When that kind of disruption occurs, the first thing that happens is that uncertainty gets worked into the price."
Cattle ranchers in Canada have long had a proud culture of self-reliance. Fulton believes this can-do spirit will be important in facing market and coronavirus-related challenges in the near term. He sees significant challenges for the six to 12 months. Beyond that, his outlook on the future remains positive.
"For our operation, we're taking a longer view on this," Fulton says. "We're trying to secure some extra pastureland, thinking we're going to have more animals that we will need to put on grass. I'm feeling a little more confident that we'll be able to wait it out. Our herd is going to grow, and I'm still long-term optimistic that the cattle business is a good one."
Ongoing Changes to Farming in Canada
With COVID in mind, many farms have changed how they receive supplies and organize fieldwork. For example, Lewis says to minimize contact, one staff member now unloads deliveries while others stay away. He's has hired more staff, so farm work can continue even if someone gets sick. And as a precaution, farm equipment is also cleaned thoroughly whenever operators change.
While it is unclear low long Canadian farming will continue being affected by COVID-19 issues, Canadian farmers continue being resilient, productive and positive.
"The one small positive, is that we'll be looking through a lot cleaner windshields in our tractors this spring," says Lewis.
Find out how RBC supports farms, ranches and agricultural businesses at RBC Agriculture.
This article is intended as general information only and is not to be relied upon as constituting legal, financial or other professional advice. A professional advisor should be consulted regarding your specific situation. Information presented is believed to be factual and up-to-date but we do not guarantee its accuracy and it should not be regarded as a complete analysis of the subjects discussed. All expressions of opinion reflect the judgment of the authors as of the date of publication and are subject to change. No endorsement of any third parties or their advice, opinions, information, products or services is expressly given or implied by Royal Bank of Canada or any of its affiliates.