With a little love and labour, these DIY projects can completely transform your outdoor space.
Backyard space is a hot commodity whether you live in the city or out in the suburbs but as those with access to that precious square of real estate can attest, outfitting your green space can get pretty pricey.
In fact, last year, renovations were a key contributor to Canadians' overspending according to a survey by the Chartered Professional Accountants of Canada (CPA Canada). CPA Canada found four-in-ten Canadians went over budget, with 28 percent saying they boosted their spending on yard work compared to the previous year, and 21 percent admitting spending on home renovations also went up1. But whether you're a renter or a first time homeowner, converting your backyard nook into an oasis doesn't have to throw your budget awry.
Here are eight ingenious and perhaps more importantly – inexpensive – ideas to improve your space.
Shade-To-Go
Looking for a little relief from the sun? Ditch the oversized umbrellas or expensive retractable roof and invest in a pair of inexpensive curtains. You can thread wire through the grommets of the curtains, creating a pulley system to move them up or down as needed.
Cinderblock Seating
Patio sets often cost well over $100, so why not forego it and turn a couple unused cinderblocks, some outdoor cushions and four pieces of 4×4 lumber into a brightly coloured outdoor couch?
Solar Power-Up
Solar powered lights are a frugal way to brighten a garden path or punctuate a patio but sometimes the lights can become weak over time. Give your solar lamps a little power-up by sanding the grime off the solar cells and painting them with some clear nail polish.
Easy Outdoor Storage
A galvanized bin with a slab or wood on top can make a perfect dual-purpose table and storage space for things you don't want lying around, like gardening tools, citronella candles or even outdoor cushions.
Tall Grass Partitions
Galvanized bins are the workhorse of DIY backyard hacks. If you're looking for a bit of patio privacy, planting lemongrass (to ward off mosquitoes) or other tall grasses in one of these bins can act as a partition.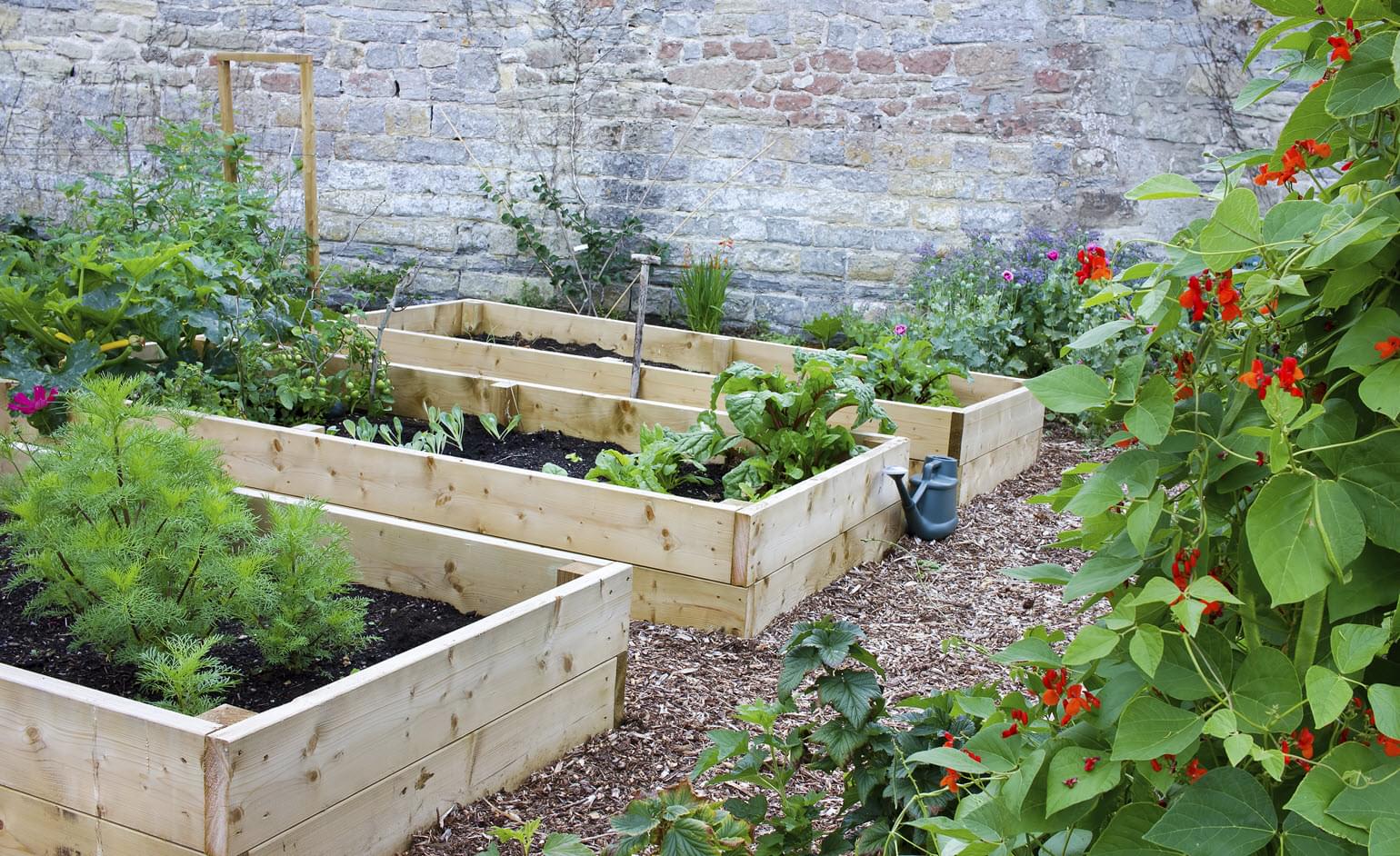 Lighting For Less
Dollar and discount stores are prime scavenging grounds for backyard DIYers. If you peruse the outdoor section, you can often find old-timey lanterns to outfit with candles or solar lights. Spray paint them gold or silver or give them a chic pop of bright colour and string them along the fence to bolster your backyard ambiance.
Elevate Your Gardening
A broken wooden ladder painted and leaned against a fence or the side of your house can make a good staggered level herb planter for renters without a garden or homeowners who need more visual interest in their backyard.
Window To The Garden
Expired ladders aren't the only garden helper you can pick up at second hand or antique stores; old windows can also make for rustic flourishes in the garden if you add mirrors to where the panes used to be. Not only does it add another dimension to the backyard, it can also broaden an otherwise enclosed space.
1 The CPA Canada Summer Spending Survey, 2015
This article is intended as general information only and is not to be relied upon as constituting legal, financial or other professional advice. A professional advisor should be consulted regarding your specific situation. Information presented is believed to be factual and up-to-date but we do not guarantee its accuracy and it should not be regarded as a complete analysis of the subjects discussed. All expressions of opinion reflect the judgment of the authors as of the date of publication and are subject to change. No endorsement of any third parties or their advice, opinions, information, products or services is expressly given or implied by Royal Bank of Canada or any of its affiliates.