From hot chicken sandwiches to cocktail kits, plant jerky and milk alternatives, Canadians had a range of cravings in 2021, with food trends that ran the gamut of convenience, comfort and clean. Here are the top foods, drinks and themes Canadians savoured in 2021.
In 2021, as restaurants pivoted to delivery, take out, curbside pickup and pop-up patios, food delivery platforms evolved to provide flexibility and accessibility so people could get the food and drinks they wanted, when and where they wanted them.
So what dishes topped the list in 2021? Whether delivering old-fashioned comfort, healthy alternatives or sustainable meals, foods that made people feel good emerged as the top trends of the year.
1. Hot chicken sandwiches
The 'chicken sandwich wars' of 2021 made for irresistible social media. This year Canadians craved chicken mostly when it packed a punch — spicy chicken sandwiches were once again among the top-ordered food items this year. It's no wonder that dozens of restaurant chains across North America added their own spicy chicken sandwiches to their menu (even traditional seafood-only spots). Plus, many new restaurants opened up to focus solely on this hot trend.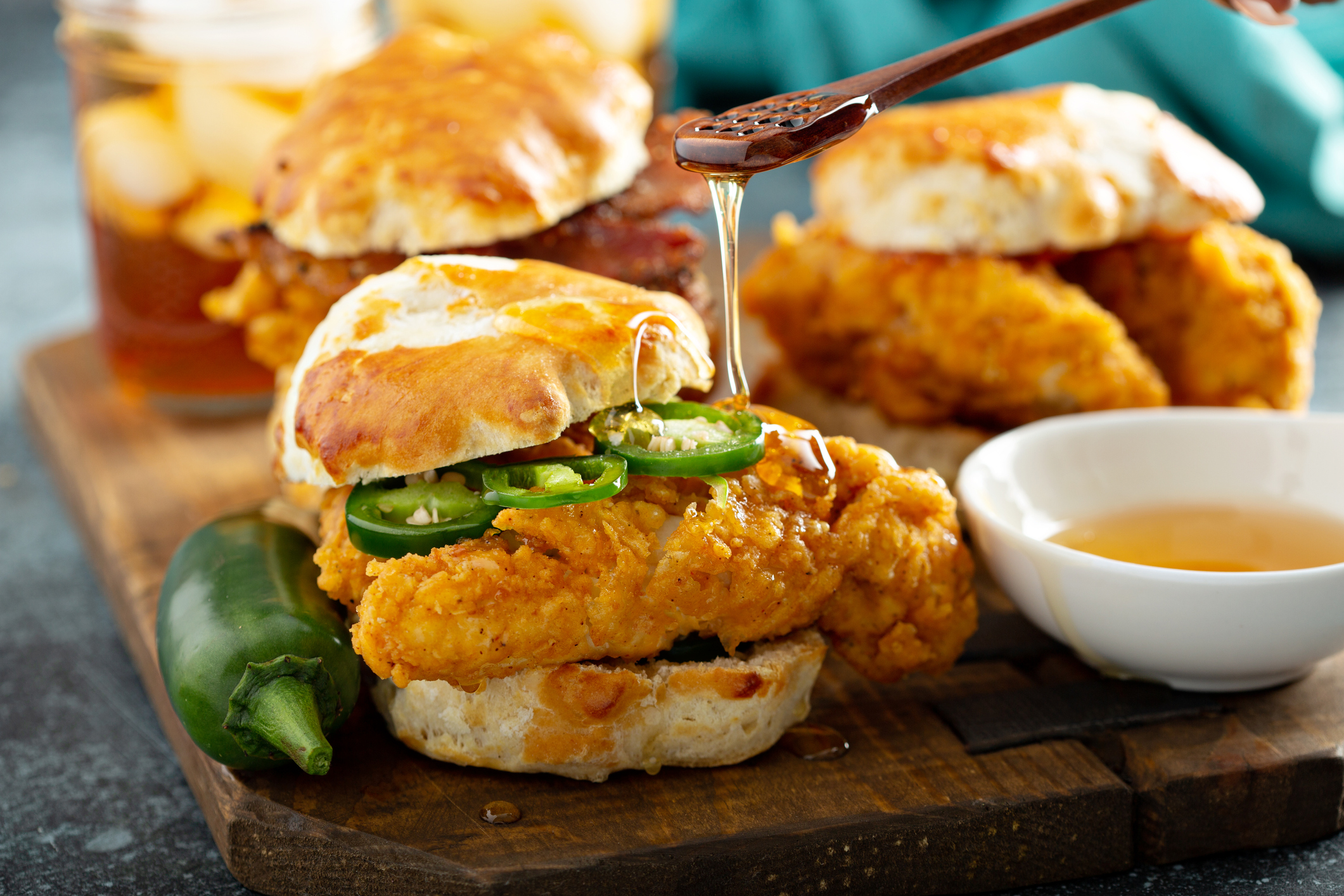 2. Chicken wings
And when it comes to delivering chicken, chicken wings deserve a special mention here too. With new flavour and sauce innovations, wings were a big hit — especially as live sports made a happy return in 2021 and game-time felt complete once more. Another plus for wings? They travel well, making them perfect for take-out or delivery.
3. Comfort food
Feel-good foods were a big part of the 2021 menu, as Canadians craved simplicity, normalcy and meals that offered a dash of nostalgia along with favourite tastes and textures. Mac and cheese, french fries, burgers, chocolate chip cookies and pizza topped take out and delivery charts in 2021, along with global comfort foods — soothing stews and curries of Middle Eastern and Asian varieties were often sought by Canadians who wanted comfort with a twist.
Enjoy these comfort foods in the comfort of your own home for $0 delivery fees with DoorDash. Get a complimentary DashPass subscription for up to 12 months with an eligible RBC credit card — a value of almost $120. Learn more.
4. Plant-based everything
Comfort cuisine aside, Canadians also craved foods to make them feel good physically. With wellness a top concern for Canadians, people began looking for healthy options as well as transparency when it came to their food and food supply chain. As a result, more diners turned to plant-based foods as a meal alternative.
While plant-based burgers and ground beef alternatives built on the popularity they achieved before 2021, the category expanded to very convincing plant-based sausages, chicken and pork, with texture and taste improving considerably over the last year.
The rise of plant-based and vegan jerky (coconut, eggplant and soy-based), as well as low-allergen soy- and dairy-free proteins also increased in popularity, making a splash in 2021.
Fresh Restaurants, Cactus Club Cafe and Earl's offer extensive plant-based menus.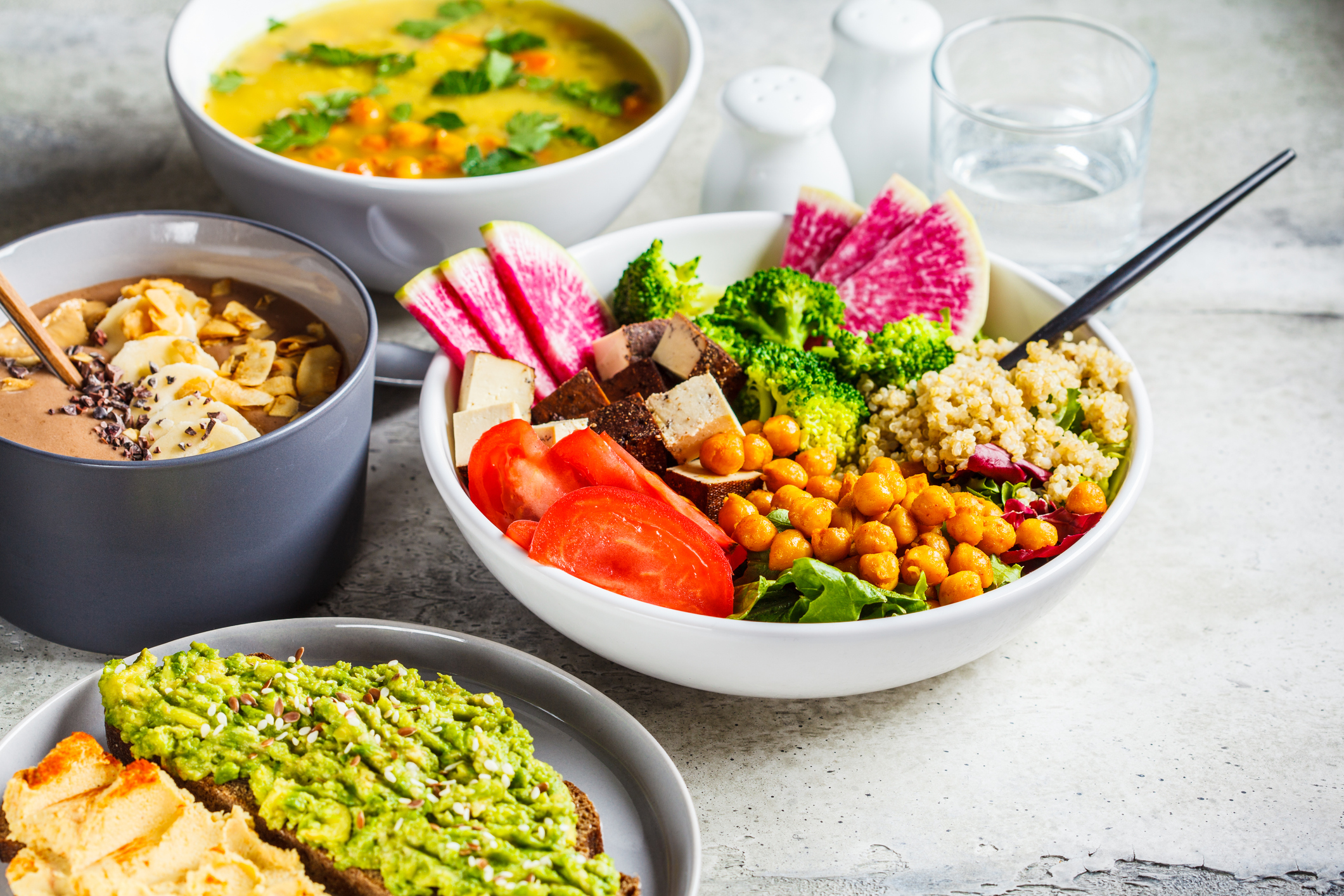 5. Non-dairy alternatives
Dairy alternatives were one of the fastest-growing plant-based foods last year, with non-dairy milks leading the way. While soy, coconut and almond milk have been popular for years, rice, hemp, flax, barley, and oat milks made their way onto menus in 2021. Advancements in processing and ingredient innovation made for better-tasting products with clean and simple nutrition labels.
Order your favourite non-dairy drink from Second Cup (or your other favourite café)!
6. Canned cocktails, to-go cocktails and cocktail kits
With many bars closed to in-person patrons this year, several provincial governments began allowing businesses to sell alcohol in takeaway format, which led to a rise in canned cocktails and to-go cocktail kits. Cocktail kits were an especially popular trend for Canadians who put on their craft bartender aprons at home and enjoyed mixing up inventive cocktails with specialty ingredients they likely wouldn't normally have on hand.
Within this trend, 2021 also saw movement toward low / no alcohol and low-sugar beverages as Canadians focused on lighter options — for instance, the seltzer craze took off this year, as these drinks offer flavour variety, fewer carbs and calories and lower alcohol alternatives.
7. Curbside coffees and at-home baristas
After the Netherlands and Finland, Canada ranks third among the world's top coffee drinkers. In fact, the average Canadian drinks 152 litres of coffee a year, making it the most consumed beverage among those over 16 (beating out tap water).
Working remotely, many Canadians honed their baristas skills, but the increased ease of take-out coffee meant that restaurants and cafes were still a top choice for java. More and more coffee shops introduced order-ahead and curbside pick-up options for the perfect to-go oat-milk latte. And delivery platforms made it easier than ever to find and order coffee from local restaurants.
Order from favourites such as Tim Hortons or McDonald's and get them delivered to you when and where you want!
Enjoy the latest food trends, delivered right to your door. Get a complimentary DashPass subscription from DoorDash for up to 12 months and enjoy unlimited deliveries from qualifying restaurants you love — with $0 delivery fees on orders of $12+ when you pay with an eligible RBC credit card! Learn more.
This article is intended as general information only and is not to be relied upon as constituting legal, financial or other professional advice. A professional advisor should be consulted regarding your specific situation. Information presented is believed to be factual and up-to-date but we do not guarantee its accuracy and it should not be regarded as a complete analysis of the subjects discussed. All expressions of opinion reflect the judgment of the authors as of the date of publication and are subject to change. No endorsement of any third parties or their advice, opinions, information, products or services is expressly given or implied by Royal Bank of Canada or any of its affiliates.