Discover a new program aimed at discovering young athletes with raw talent and helping to mold them into Olympic superstars.
Kieanna Stephens comes from a hockey family. Her brother Devante Stephens was drafted to the Buffalo Sabres, and she was a solid player in her hometown of Surrey, BC. Then, in 2016 Kieanna decided to attend the RBC Training Ground qualifier.
"She literally blew us away," says Brian Findlay, Chief Communications Officer working on the RBC Olympic program.
The 16-year-old surpassed every Olympic benchmark. Kieanna ended up winning Vancouver's regional event to become the youngest RBC Training Ground winner to date. The young athlete had a variety of sports programs vying for her, and she ultimately decided to shift her focus away from hockey to rowing. In just under a year, Kieanna has excelled in the sport.
"She took the podium in the World Juniors," says Chuck McDiarmid, High Performance Development Coordinator with Rowing Canada Aviron. Less than a year ago she'd never been in a boat; now she's taking the podium at world-class events. "It's her choice how far she wants to go."
Kieanna is just one of many success stories to come out of the new RBC Training Ground program, which is aimed at introducing young athletes to sports they may not have exposure to otherwise. "We've recently discovered a number of athletes who would otherwise never have found rowing," says McDiarmid.
The Quest for Raw Talent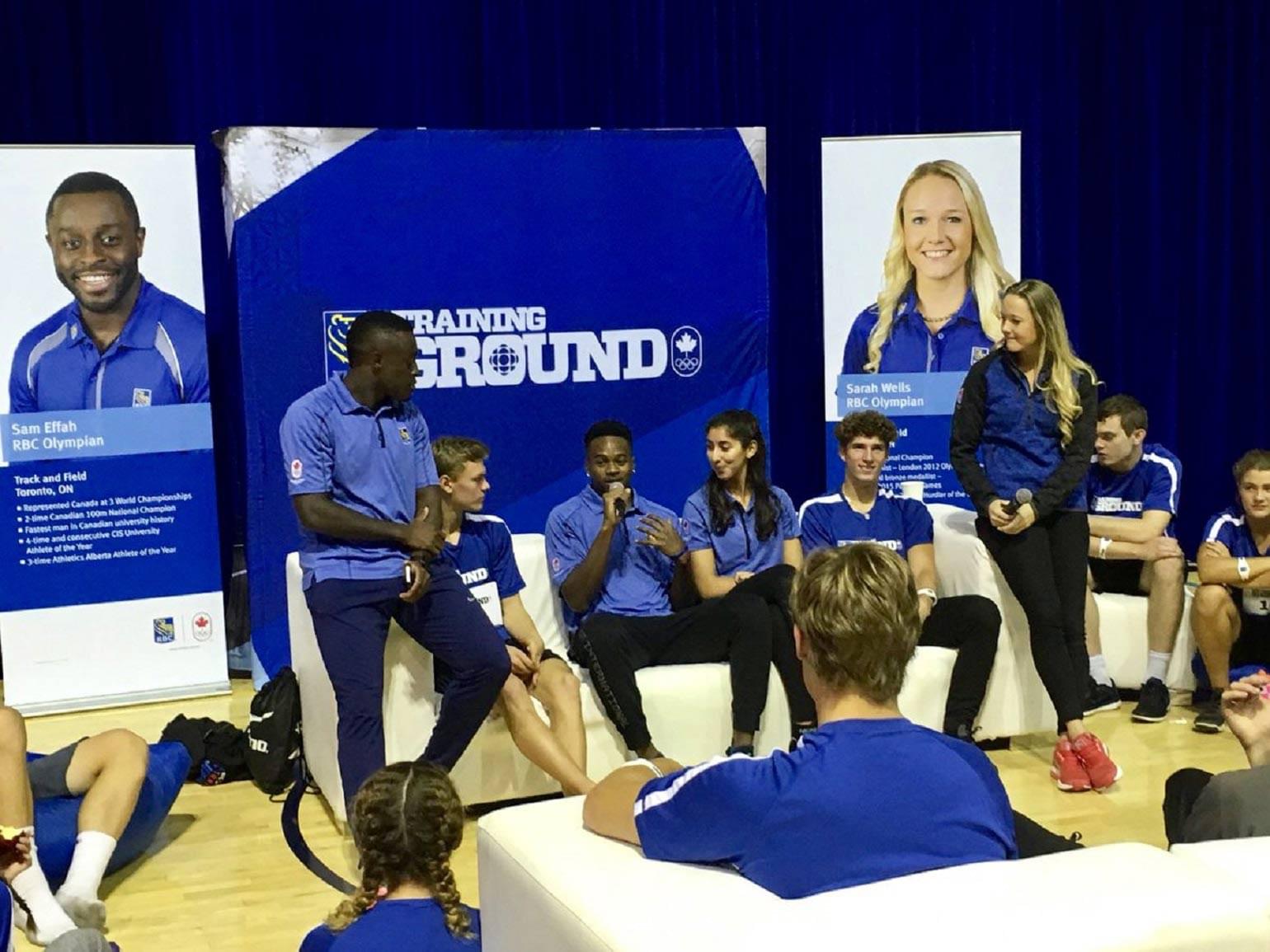 RBC is the longest-serving national supporter of Canadian Olympic athletes, dating back to 1947. RBC Training Ground is an extension of this support, and is executed in partnership with the Canadian Olympic Committee (COC), the Canadian Olympic Foundation, the CBC and the national Canadian Olympic and Paralympic Sport Institute Network (COPSIN). RBC Training Ground started in 2016 with the goal of building the talent pipeline across a broad geographic area. "It's tough to get to places to see talented young athletes and match them to specific sports," says Findlay, noting the lack of access to many sports for people across the country. RBC Training Ground looks at young athletes, aged 14 to 25, and aims to identify those who have the potential talent, interest and physicality to take them to the podium.
Some sports, such as rowing, are very precise in the requirements of what makes a world-class athlete, says Findlay. "If a person's arms are a certain length and they have a certain level of strength and stamina, you can determine there is a high likely hood of them winning a medal with the proper training." McDiarmid adds that the ability to produce strength over time and aerobic capacity are key. Mix that with height, arm span and a specific weight and you have the makings of an Olympic caliber rower. Other sports like bobsled and skeleton require explosive power and speed. RBC Training Ground scouts young athletic talent, directs them to sports they may not have been exposed to, and provides funding to identified athletes help them excel.
"There are finite resources when it comes to amateur sports," says Findlay. The RBC Training Ground program enables RBC to be more than just a sponsor, and to help make a difference in Canada's young athletes lives, as well as the Canadian sporting system.
The national initiative has qualifying events across the country that measure speed, power, strength and endurance; while also taking physicality into account. Top athletes from local qualifiers are invited to attend the regional finals in Vancouver, Calgary, Toronto, Montreal and Halifax — with Winnipeg to be added as an additional location in 2018. Up to 340 other athletes will be selected annually to receive funding and support from RBC.
"One of the coolest pieces of this program is sport transfer," says RBC Olympian and 400-meter hurdler Sarah Wells who has seen fellow athletes excel in new sports they wouldn't have had exposure to otherwise. She was introduced to track and field in high school by Dave Hunt, a national team coach and varsity hurdler. She continued to train with him for eight years. "Not everyone will be lucky enough to meet a Dave Hunt," says Wells. This program gives athletes access to top coaches and the opportunity to find new athletic outlets.
Dennis Cook, who won the Toronto regional final this year, is a perfect example of sport transfer. The 25-year-old lifeguard came into the competition as a life saving sport athlete. His skill set identified him as having the potential to be an exceptional skeleton racer and he is now hoping to train with Bobsleigh Skeleton Canada. "When I saw Denis run at the regionals he reminded me of the way 2010 Olympic gold medalist in skeleton Jon Montgomery moves," recalls RBC Olympic athlete and sprinter Samuel Effah. By exposing the lifeguard to a sport he might otherwise not have considered, RBC Training Ground hopes to help another Canadian athlete get to the podium at a future Olympic Winter Games.
Olympic Mentors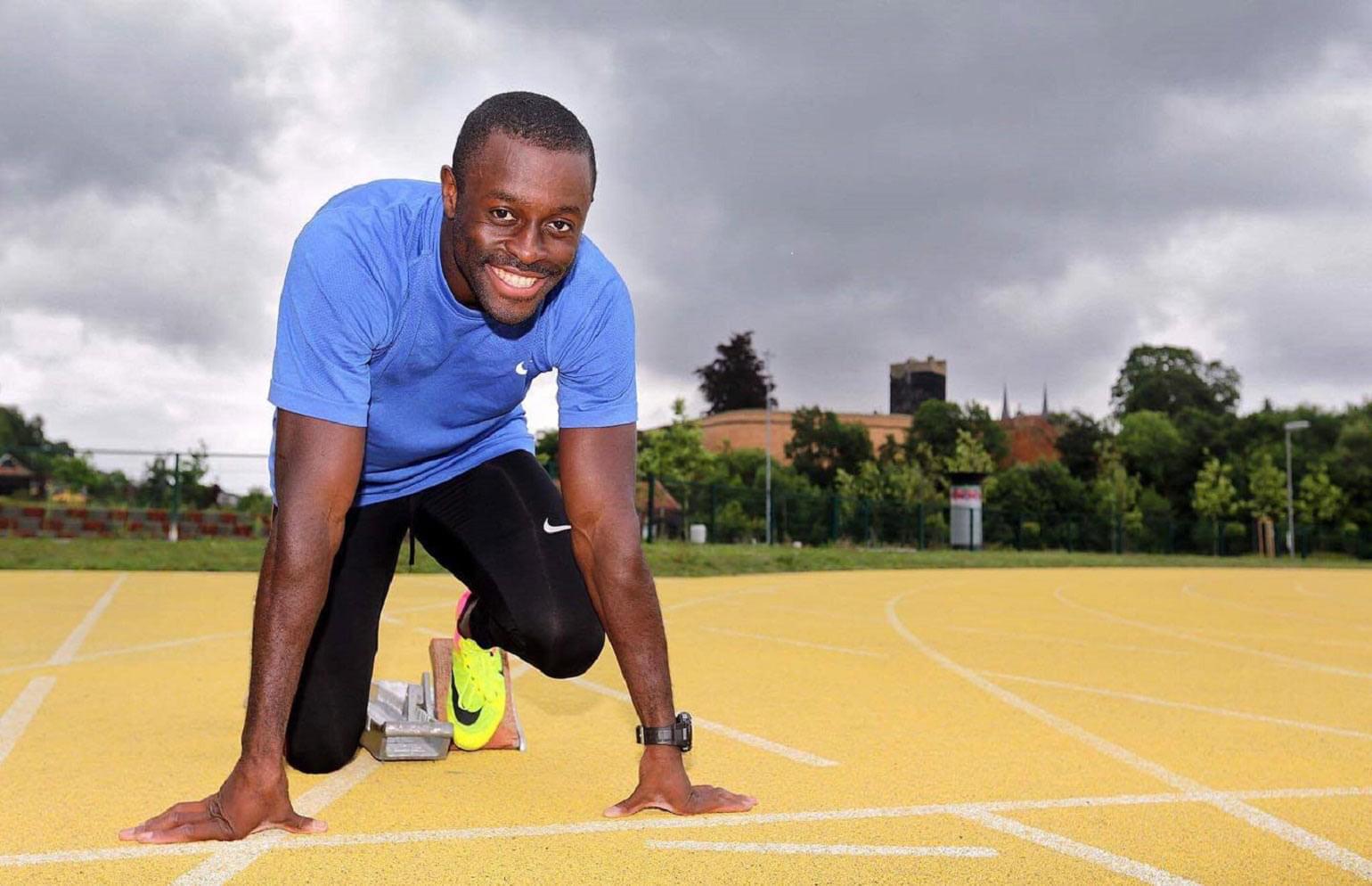 RBC Training Ground is more than just a talent identification program. It has evolved into a mentorship program where emerging athletes can look to more experienced ones to help guide them.
"The mentorship part of the program evolved naturally out of a relationship that I formed with 2016 RBC Training Ground winner Pierce [LePage]," recalls Effah. When LePage won the Toronto regional finals last year at age 21, he was the same age that Effah was when he first started to gain national recognition. "We have so much in common with each other that we've really connected," says Effah. "I would have loved to have had a mentor when I was first starting out who shared such similar experiences."
The relationship between Effah and LePage has been a reciprocal one according to Effah, as feels he has also gained much from it. "Pierce has such a fresh mindset and he really has that fire and drive to win," says Effah. "I've gone through injuries, and highs and lows, and it can be easy to lose that fire. Being with Pierce has reminded me of why I compete in track, and reignited my hunger for the sport."
In one year, LePage has done well enough that he is now an RBC Olympian himself and is mentoring future up-and-comers. "It's been so amazing to share this journey with him and watch him succeed," says Effah.
"The quickest way to bring joy to yourself is by bringing it to others," adds Wells, commenting on her experience as a mentor. "I try to be a voice of reason to young athletes," she says. This can be so powerful when doubts arise, she says. "There will be times when you want to give up and quit, and having a mentor to share their experience can help convince you that it's all worth it."
The Olympic Future is Bright
"Nationwide this program will be an incredible game changer," says Wells, who also pointed to Kieanna Stephens as an example of the kind of amazing athletic talent the program has discovered. "What she's accomplished in under a year is truly incredible," says Wells. Without RBC Training Ground, chances are she never would have even stepped into a boat.
"It's evident that RBC really cares about the athletes," says Effah. "The funding is amazing, but they're also focused on talent discovery and creating more well-rounded athletes." Only the future will determine how many of these athletes will achieve Olympic glory, but the journey has been an unparalleled experience for everyone involved.
This article is intended as general information only and is not to be relied upon as constituting legal, financial or other professional advice. A professional advisor should be consulted regarding your specific situation. Information presented is believed to be factual and up-to-date but we do not guarantee its accuracy and it should not be regarded as a complete analysis of the subjects discussed. All expressions of opinion reflect the judgment of the authors as of the date of publication and are subject to change. No endorsement of any third parties or their advice, opinions, information, products or services is expressly given or implied by Royal Bank of Canada or any of its affiliates.