A linguist in the intelligence arena; a soldier in the Armored Cavalry; a Royal Engineer in the British Army. Three RBC employees with inspiring military careers share the lessons they learned while in service and how those lessons have contributed to their civilian success
This article originally appeared on Diversity & Inclusion  on November 9, 2021.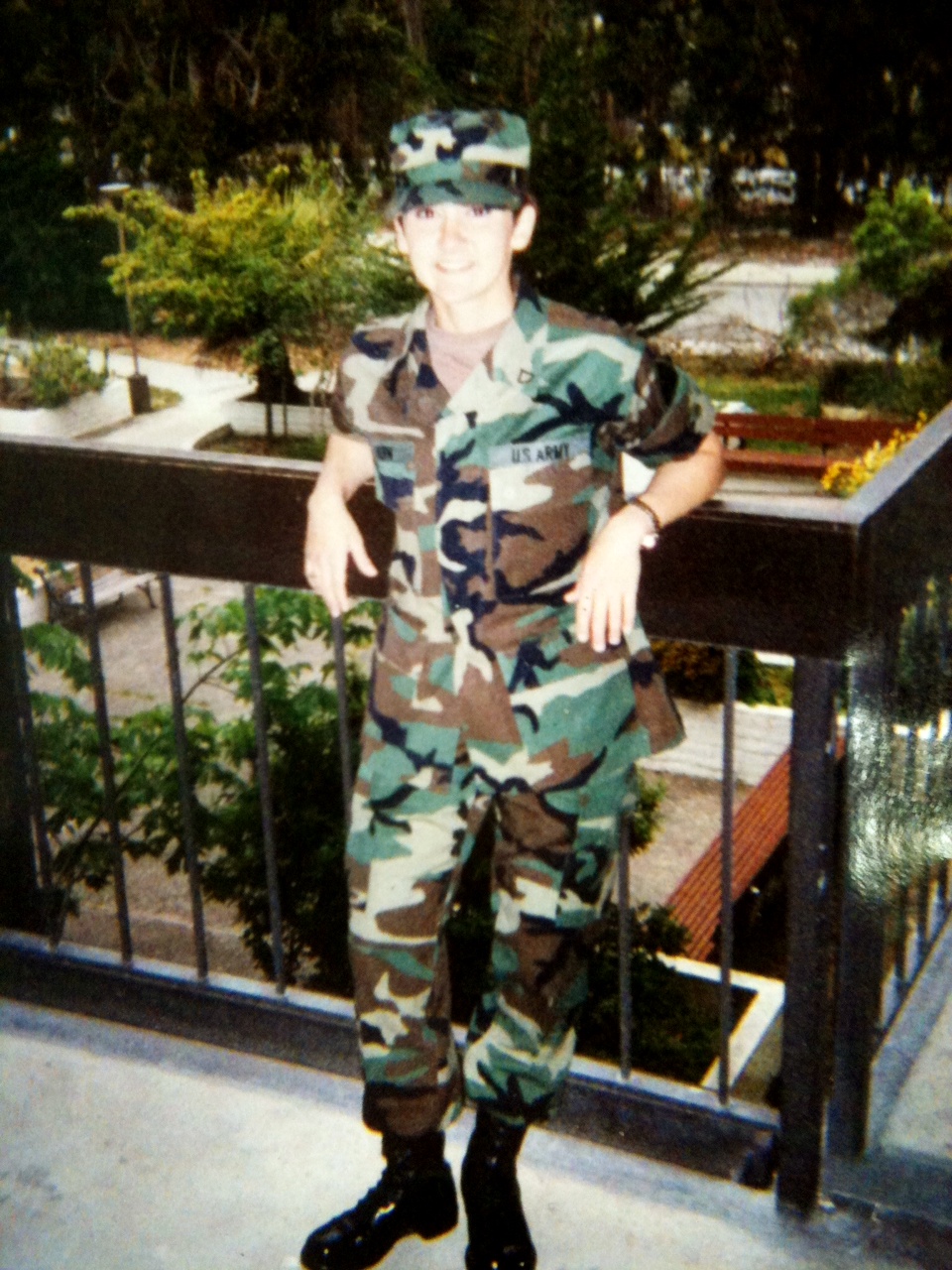 After high school, Sanya Mulhern double majored in dance and journalism before abruptly changing course and joining the U.S. Army Reserve. With parents and stepparents in the military, she was always curious about the military and had a particular interest in the intelligence arena. Always up for a challenge, she took a proficiency test to become a linguist in the Army. After scoring well on the exam, she went for high-intensity study of Russian at the Defense Language Institute in Monterey, CA. Her eight years of service were split between active duty, where she translated intercepted communications, and Army Reserve duty. Today, Sanya is Senior Vice President and Financial Advisor with the Pacific Group at RBC Wealth Management in San Diego, California.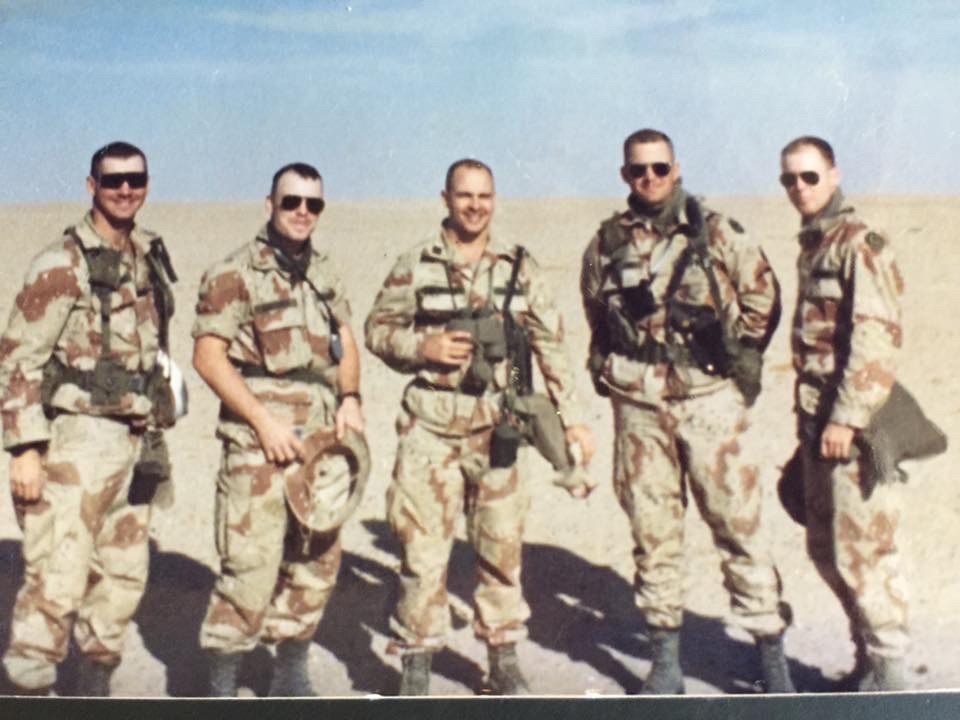 Mike Hamilton wanted to join the military since childhood. Inspired by his uncle, who was a general in the Second World War for the Black Watch Regiment, Mike joined the Air Cadets as a boy and had aspirations of becoming a Snowbird. When the U.S. military offered him a full scholarship to go to university, he ultimately joined the U.S. army. As a member of the 2nd Armored Cavalry division – a self-contained, specialized unit whose role it is to find, fix and hold the enemy – Mike's highly decorated military career involved three tours, a high level of risk and intense teamwork. His platoon's role in the Battle of the 73 Easting has been featured in multiple books and documentaries and is a training battle at the SIMNET Center in Fort Knox, Kentucky.
"We were outnumbered ten to one, and the Battle Damage Assessment was 92% – which means the chance of survival for me upon first contact of the enemy was 8%. I was the first tank in and the tip of the spear. On top of that, I got to meet and brief my replacement once I was killed in action."
But everyone Mike took in with him, he brought back. He credits the strength of his team, along with an ability to lead, adjust and make decisions on his feet to the success of the day. While these skills have been highly transferrable, Mike describes his transition from the military to the business world as one of the most difficult and humbling things he's had to do. After starting out in the wealth business, building teams in banking and running a start-up, today Mike Hamilton is SVP, Sales/Distribution & Marketing with RBC Insurance.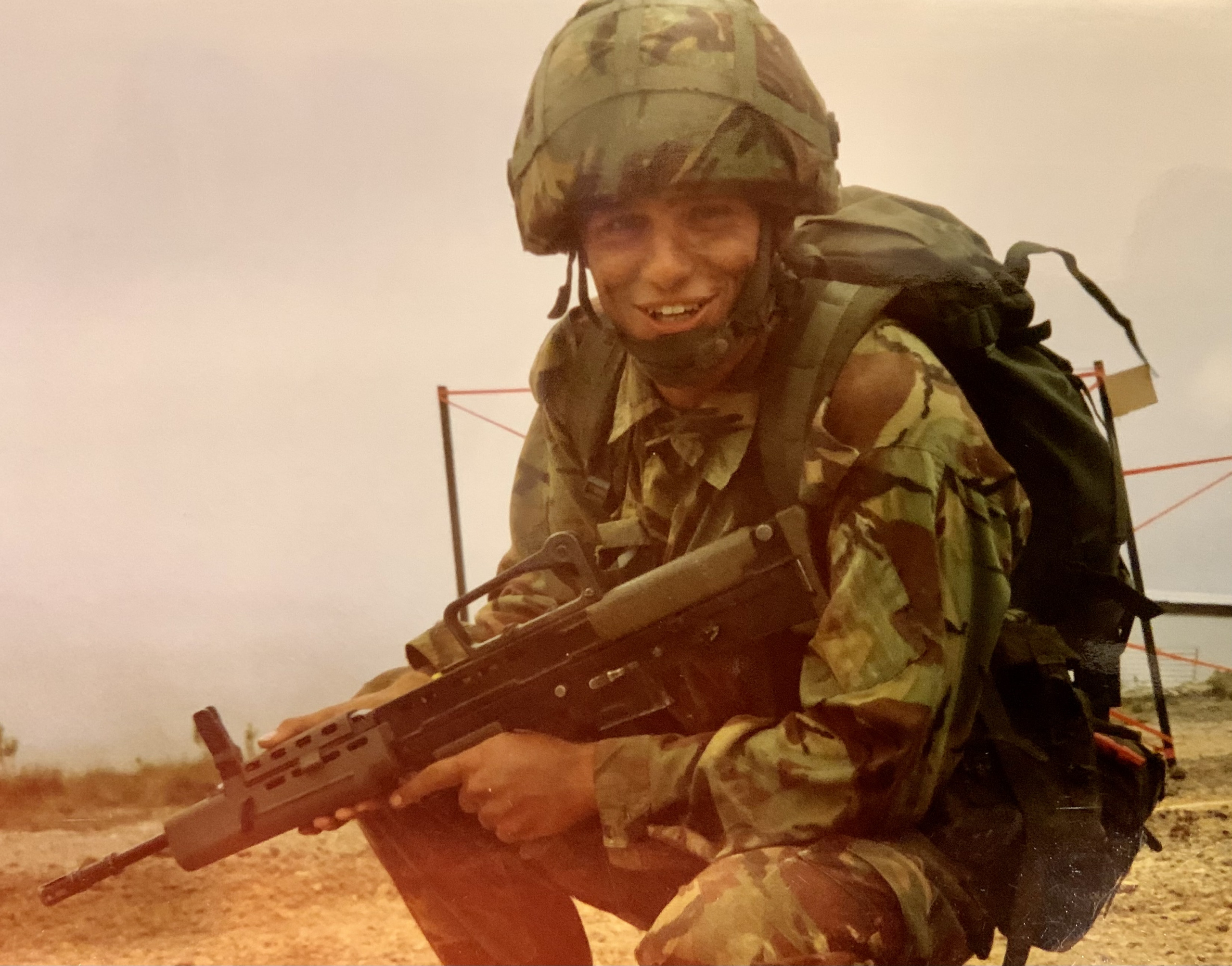 Like Mike and Sanya, Tony Vosper was drawn to the military because of his family's history of service. His father was in the British Army and both grandfathers served in the Second World War. Further following in his family's footsteps, he joined a branch of the military called the Royal Engineers, who are responsible for construction and destruction. In the field, Royal Engineers manage mobility – helping to move troops around by building roads and bridges, for example – and counter-mobility, which involves stopping the enemy from moving around the battlefield. Tony spent six years in the British Army before transitioning to the private sector. He is currently Head, Project Management Office, QTS/ Capital Markets with RBC Capital Markets in Toronto.
Lessons Learned: Potential, Perspective, Leadership
While Sanya, Mike and Tony had very different military careers, the lessons they learned while in service – and how they have been able to apply them to their corporate careers – share some common themes.
Reaching beyond your potential
When asked about some of the key lessons learned while in service, Sanya was quick to answer: "You learn you can do a lot more than you think you can," adding that the military pushes your physical and mental limits. "I think that a lot of people don't realize the potential they have if they just had the right mindset."
Mike has a similar outlook, sharing that when his boss was thousands of miles away and he was deploying on the ground, he had to make decisions within seconds – decisions that would affect the lives and welfare of dozens of troops under his command.
A grounded perspective
Tony has brought a number of lessons from his military service into the civilian world, but one of the main things he has gained is a sense of perspective. "When I first entered the banking industry, it would strike me how upset and agitated people would get, generally about things like losing money. We work in a profession where we talk about risk and loss – but there is no loss of life. There is no risk really to human life in what we do. And if we keep that in perspective, it may make our lives a little bit easier," he says.
Sanya also feels that the perspective she gained in the military has helped during stressful situations. In fact, her late stepfather, who was a retired Vietnam helicopter pilot once said to her: "As long as I'm not being shot at or having to write a letter to a soldier's parents, it's not a bad day." It's an outlook that enabled her to stay grounded during the recession of 2008-2009, weather the COVID-19 pandemic and stay strong for her clients.
A commitment to leadership
Mike Hamilton explains that while many perceive the military to be very hierarchical, he in fact had a great deal of flexibility and autonomy within his specialized unit. His capacity to lead, make decisions quickly and create a culture of teamwork helped his unit succeed during the Battle of the 73 Easting – and is something that has translated to success in the corporate world.
"My greatest strengths are building a team and leadership," he says. "I guess you could say that it's a transition from my military career, because I get my hands dirty. I'm down in the trenches. I don't care what my title is. I'm as much a part of the relationship and partnership model as anyone on my team, which is about 1600 people. We're all in this together."
When Tony Vosper was in training at the Royal Military Academy Sandhurst, one of the things they would teach was to always ask their troops: Are your boots fitting? Is the mail getting through? While Tony used to think it was a nonsensical sentiment, he came to understand the meaning behind it. "When you're asking if your boots are fitting, you're really asking are you physically okay? Do you feel physically capable of what is being asked of you? While it's not necessarily the most important question in our environment, the second question talks much more to mental health because it opens up a conversation that can identify things like, 'I haven't heard from my wife for six months', or 'my wife has just sent me a letter to say that she's pregnant and I'm thousands of miles away'. These things would affect someone's mental health. My takeaway is to make sure we talk to our people and give them the space to open up and talk. I purposefully ask people now how they're doing and ask open-ended questions to invite a conversation."
An ongoing drive to serve
While Sanya, Mike and Tony are retired from the military, their sense of duty to serve others has not subsided. Sanya, who saw first-hand the valuable role mentors can play while transitioning to a new job, today mentors people new to the industry, particularly women who she shares best practices and ideas with. Mike is currently involved in veterans' organizations, and also sees his role at RBC Insurance as both a leader and supporter of his team. "I feel very blessed to have the opportunity to serve – and today I serve my team. That's how I view it. I am here to serve and make a difference."
Tony, meanwhile, is heavily involved in Team Rubicon – a disaster response organization that serves communities by mobilizing veterans to help people prepare, respond and recover. "As much as Team Rubicon is about helping people on their worst days, it's also about helping veterans with their transition into the civilian world – because they leave this very structured environment and find themselves in this strange civilian world." Tony has deployed on operations in Northern Ontario, supporting Indigenous communities in times of crisis, such as the Neskantaga First Nation and Muskrat Dam Lake First Nation. More than providing a service, Tony appreciates the opportunity to learn more about the people and communities he is serving.
On this Remembrance Day, RBC honours those who have served, sacrificed and contributed to our safety, security, peace and freedom.
This article is intended as general information only and is not to be relied upon as constituting legal, financial or other professional advice. A professional advisor should be consulted regarding your specific situation. Information presented is believed to be factual and up-to-date but we do not guarantee its accuracy and it should not be regarded as a complete analysis of the subjects discussed. All expressions of opinion reflect the judgment of the authors as of the date of publication and are subject to change. No endorsement of any third parties or their advice, opinions, information, products or services is expressly given or implied by Royal Bank of Canada or any of its affiliates.