Emerging artist Lisa "Alyx" grew up seeing very little diversity on screen and in the media. They are now using their RBC Future Launch Scholarship to help fuel the next step in their career, while continuing to advocate for equal participation and inclusion in the film industry and beyond.
From an early age, independent filmmaker Lisa "Alyx" Bui was aware of the lack of diversity and representation on screen.
"Growing up, I didn't see many People of Colour, let alone many Asians, that were complex and multifaceted, and able to freely explore their gender identity and sexuality on television," shared Alyx. "When we don't see people like ourselves on screen, the essential message becomes, 'You don't matter and there is something wrong with me.'"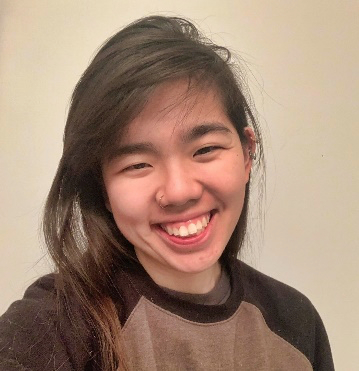 Today the Edmonton native is using their lived experiences as both creative inspirations and as a way to help advocate for greater inclusion and representation of the Queer, Trans and Black, Indigenous, People of Colour (QTBIPOC+) community in mainstream media.
Already Making Strides and Gaining Recognition
In 2019, Alyx filmed and edited a documentary film "Why Do You Stay Here?" for the 2019 Anti-Racism Film Challenge. The film explores the issues of racism, trans antagonism and queer discrimination experienced in Edmonton.
"My first entry into the QTBIPOC+ community was a film for the QTBIPOC+ community, by the QTBIPOC+ community," said Alyx. "This allowed me to feel a sense of belonging and to apply my rudimentary creative talents to have their voices centred and celebrated."
Later in 2019, Alyx attended a 12-week course covering all facets of the filmmaking process, from storyboarding and casting to sound and editing. This course helped prepare Alyx to embark on creating a debut short film "Sane-ish Middle Class Asians," featuring a queer, Person of Colour love story.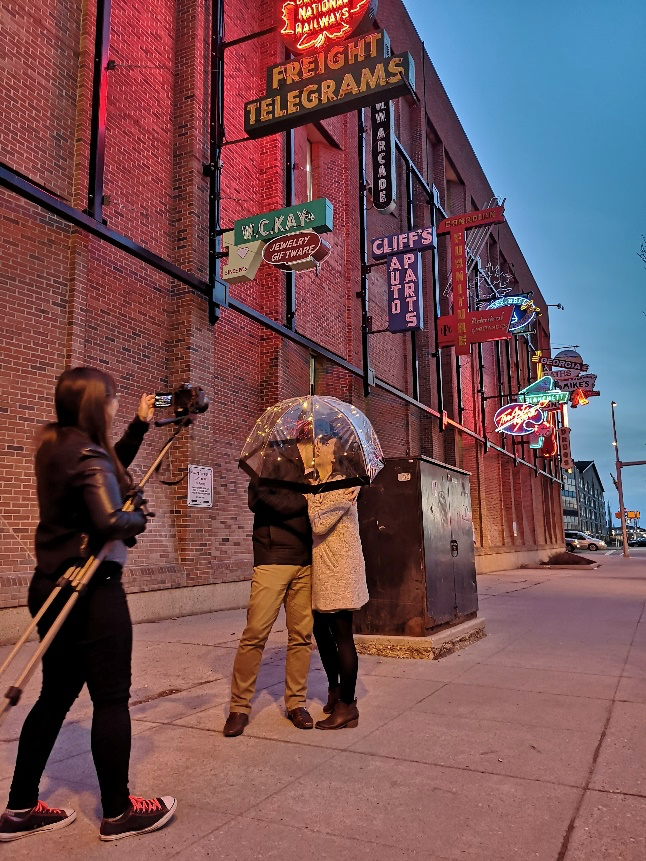 The film was screened at industry events and festivals in Canada and internationally and in 2020 Alyx was recognised as an emerging artist at Edmonton's annual NextFest.
To help further develop creativity and filmmaking skills, Alyx was recently awarded a $1,500 RBC Future Launch Scholarship. The scholarship helped to fund an online creative writing course at Wesleyan University and an "Introduction to Screenwriting" course at the Film and Video Society of Alberta (FAVA). The RBC Future Launch Scholarship recipients are selected based on their drive, excitement for lifelong learning, and on their plans for how the funds will generate a new future in a burgeoning career.
"This opportunity helped me further build connections and gain exposure as an emerging artist within Edmonton, and increase my ability to create and expand the narratives that are divergent from mainstream storylines," said Alyx. "I want to continue using my talents and skills to create a space and sense of belonging for those that are left behind by mainstream media as an independent filmmaker in Edmonton."
Alyx is also committed to transforming barriers that exist outside of the media and film landscape. Alyx dedicates time to many youth-led initiatives, including Amplify, a transatlantic project that brings youth together to develop sustainable solutions to gender inequality, climate change and violent extremism.
"I have extended my learning by attending several collective action-based youth conferences," shared Alyx. "I am eager to connect with other youth to transform the systems and barriers that prevent equal participation in all socio-economic and cultural spheres."
Could $1,500 make you more future ready?
The RBC Future Launch Scholarship program is open to Canadians between the ages of 15 and 29, and unlike most scholarship programs, this scholarship is for youth who are not yet enrolled in school, or those who attend part-time.
This article is intended as general information only and is not to be relied upon as constituting legal, financial or other professional advice. A professional advisor should be consulted regarding your specific situation. Information presented is believed to be factual and up-to-date but we do not guarantee its accuracy and it should not be regarded as a complete analysis of the subjects discussed. All expressions of opinion reflect the judgment of the authors as of the date of publication and are subject to change. No endorsement of any third parties or their advice, opinions, information, products or services is expressly given or implied by Royal Bank of Canada or any of its affiliates.