RBC celebrates and applauds the simple acts of kindness demonstrated in our Caribbean communities. While we are not all able to give back to our communities in large ways, it is the simple acts that can make a difference in someone's day. During this holiday season and pandemic, giving back to community in small ways will help us all get through this together. #Caribbeanstrong #Actsofkindness
By working alongside a newly founded volunteer-run initiative called Resilience Cayman, Lynn M. Bodden helped to raise funds to assist in feeding close to 3000 people in the Cayman Islands during the pandemic.
Lynn M. Bodden has over 18 years of experience as an Attorney at Law in the Cayman Islands and was a Founding Partner and Managing Partner at Bodden and Boddens Attorney at Law (now Boddens) where she is currently employed as a Consultant. She was eagerly working on her post-retirement project constructing, developing, then owning and operating the Cottages located in the East end of the island when the COVID-19 pandemic hit and brought everything to a halt.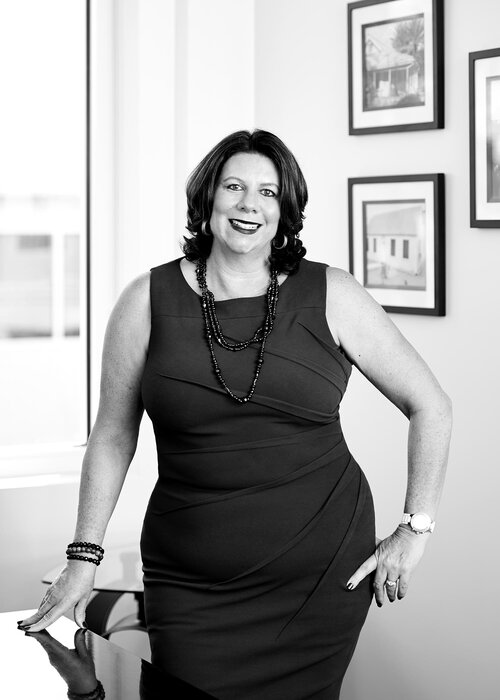 Lynn M. Bodden, Founding Partner and Consultant at Boddens Attorney at Law
For a country that's heavily dependent on tourism, Lynn noted that the devastating impacts were evident almost immediately. It was during this unfortunate yet opportune moment that Lynn was asked to be the Director of fundraising for a new charity called Resilience Cayman and she immediately accepted the position.
Resilience Cayman is a volunteer-run initiative managed by the Cayman Islands Chamber of Commerce and is geared towards building a sustainable food economy in the Cayman Islands. Lynn's fundraising efforts were needed to assist with their upcoming food support programme for those who were unemployed as a result of the pandemic.
After reaching out to some of her previous clients at the law firm and close friends, Lynn was surprised that within a few weeks she was able to raise a substantial amount of money for the programme.
Foster's Food Fair also got on board by donating 10,000 KYD (approximately $12,000 USD) to Resilience Cayman in the form of food vouchers. The money from the fundraisers was used to purchase additional food vouchers as well as food items needed to provide hot meals. These efforts, along with donations from those across the island, allowed Resilience Cayman to feed close to 3000 people over a 3 month period from May to July.
While her fundraising efforts were a key element, Lynn attributes a great part of the success to the Resilience Cayman team. She noted how instrumental it was that they had the appropriate staff and IT infrastructure to streamline the application process which was all done online. She stated, "This made the eligibility assessment seamless and ensured that help was provided to those who needed it most." She also applauded the organisation and hard work of all the volunteers from inception to the eventual delivery of the meals and vouchers.
Additionally, Lynn highlighted the foresight of the founder Jan Gupta who started the charity even before the pandemic, "It was as if she put the charity together at the perfect time, there couldn't have been a better time."
The impact of the food drive and the generosity of those who helped and donated has left Lynn in a state of awe and gratitude. She recalls, "Cayman is a really giving community and everyone came together and worked together as a team. So many charities came together and realised that it was about unity." She stressed that the effects of the pandemic have reminded her of the importance of food security and saving for unexpected situations.
Resilience Cayman is already putting things in place to engage in programs centered on food support, financial coaching, youth leadership and an online farmer's market. Take a look at their website if you would like to learn more about this initiative or donate.
---
"All expressions of opinion reflect the judgment of the authors as at the date of the publication and are subject to change. This article is not an express or implied endorsement of any third parties or their initiatives by Royal Bank of Canada or any of its affiliates."
This article is intended as general information only and is not to be relied upon as constituting legal, financial or other professional advice. A professional advisor should be consulted regarding your specific situation. Information presented is believed to be factual and up-to-date but we do not guarantee its accuracy and it should not be regarded as a complete analysis of the subjects discussed. All expressions of opinion reflect the judgment of the authors as of the date of publication and are subject to change. No endorsement of any third parties or their advice, opinions, information, products or services is expressly given or implied by Royal Bank of Canada or any of its affiliates.