Why Cindy Didn't Let Fear Keep Her from Investing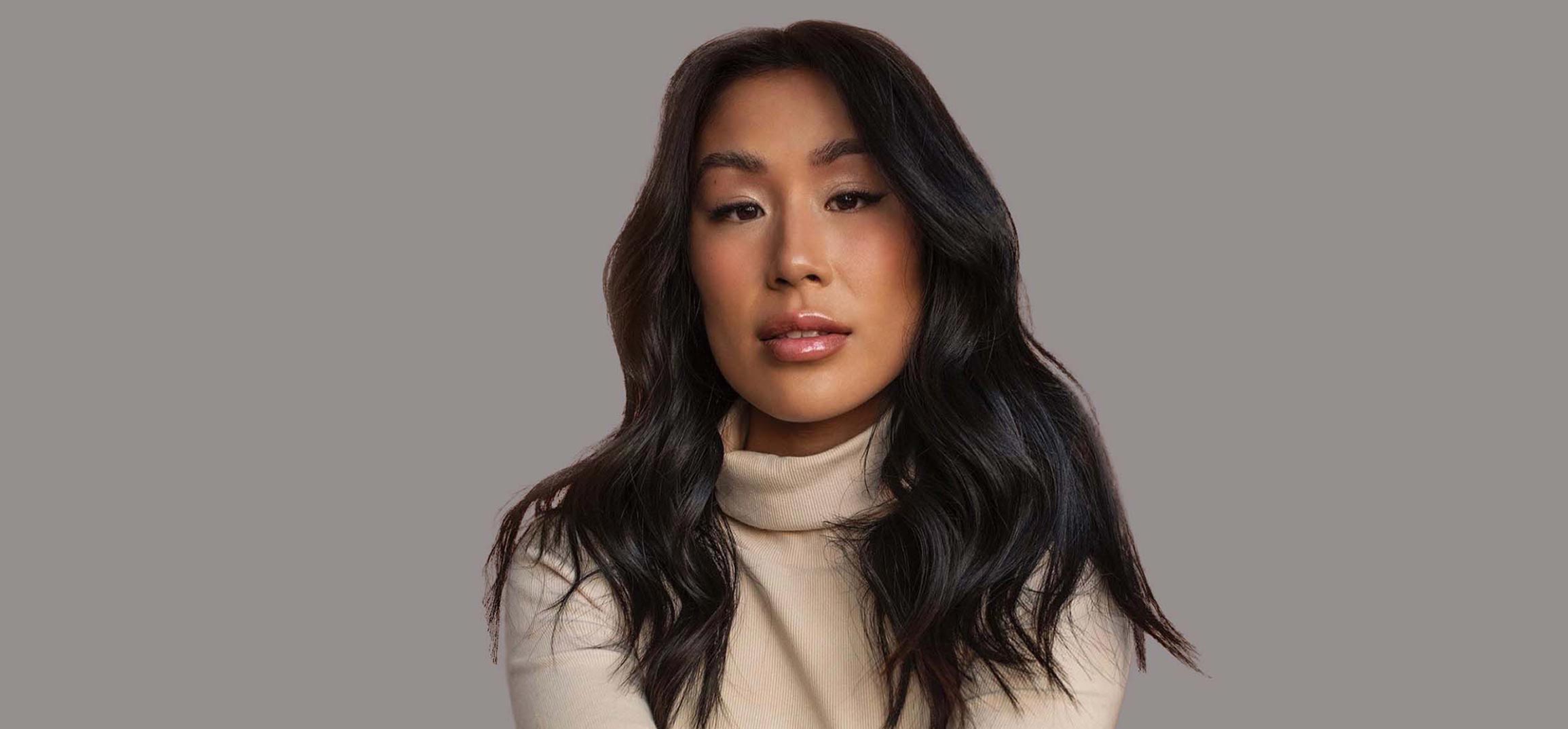 By RBCFebruary 8, 2022
One 24 year old shares a bit about her investing journey so far, her budgeting beliefs and what she wishes she knew earlier
When 24-year-old Montreal entrepreneur Cindy1 says she loves a good challenge, it's clear from her career path that she's not kidding around. But when it comes to investing, the lifestyle blogger and co-founder of two companies – an influencer marketing firm and an eco-friendly fashion brand – admits to not being overly confident due in part to her past experiences with money.
"Looking at my bank account used to cause me lot of stress," Cindy says. "I must say that I have not always managed my finances very well."
Determined to turn the page on her past money habits shortly after becoming a business owner in 2019, Cindy decided it was time to start investing to help her save for the future. "I've been investing for a little less than two years now. I was quite embarrassed to say it took so long," she says.
We sat down with Cindy recently to learn more about how and why she invests, what some of her best budgeting tips are, how she's gaining confidence about her finances and what she wishes she knew earlier.
On getting started
Cindy says her investing journey started with a Registered Retirement Savings Plan (RRSP) through a financial advisor, who helped her establish timelines for her goals and put her priorities in perspective.
"I personally prefer to leave it to the professionals when it comes to my investments. I like having someone who is ready to answer my questions," she says. Still, Cindy says she enjoys doing her own research to gain confidence. "I'm trying to demystify certain financial concepts. In all honesty, I'm still learning every day," she says.
Having a timeline and priorities in place have made it "much easier to save and invest," Cindy says, but adds, "I'm not going to lie, it takes focus and dedication. I often find myself wanting to spend money on different things, but I always try to remember why I started and where I'm going with this process." Near the top of her list of goals is purchasing her first home.
Cindy says she's now exploring additional investing avenues, including RBC InvestEase, an online investing option that leaves the work of choosing and managing investments to the experts, but with the ability to reach out to a Portfolio Advisor when she wants.
On budgeting
"I love budgeting," Cindy says, although she admits it's not something she learned about growing up.
"My parents were not very open to discussing finances. My mother has always been a big spender, enjoying giving gifts. It's her 'love language.' My father was more of the saver. I used to be a little bit more like my mother, but my outlook on money changed," she says.
Cindy says her business partners and her boyfriend taught her a thing or two about setting financial goals and tracking her money effectively.
One such lesson? "After you create your initial budget, set aside time each week in your calendar to dedicate to reviewing your budget. Doing that each week means you can adjust quickly if you need to and it will also take less time than if you were to do it monthly," Cindy says. She also believes a budget should reflect your values and intentions for the future. "Travel allows me to cultivate my creative thinking and recharge my batteries, so I budget a certain amount each year for travel," she says.
On what she wishes she knew earlier
Without hesitation, Cindy says the thing she believes everyone should understand – and what she wishes she knew earlier – is the value of compound interest. "It deserves way more attention," she says. "In my opinion, there's a certain lack of financial education in school. And I think talking about this type of thing early on with young people could really have considerable impact."
Cindy says the power of compounding really comes alive in a story a friend once shared with her. "In it, a young worker negotiates his salary with his boss. He can either receive a penny that doubles each day for a month, or $1 million. The story is powerful, but I'm not sure if everyone remembers it on a daily basis," she says. (For those interested, if you took a single penny on the first day and doubled the amount each day, you'd have almost $5.4 million by day 30.)
On her perfect financial future
To Cindy, a perfect future when it comes to money is financial freedom by the age of 35. And financial freedom to Cindy isn't about stopping work. "I love what I'm doing now and want to do it as long as possible. It's about independence and freedom to do the things I want to do."
RBC InvestEase is a restricted portfolio manager providing access to model portfolios consisting of RBC iShares ETFs. Each model portfolio holds up to 100% of RBC iShares ETFs. RBC iShares ETFs are comprised of RBC ETFs managed by RBC Global Asset Management Inc. (RBC GAM) and iShares ETFs managed by BlackRock Canada Limited (BlackRock Canada). RBC GAM and BlackRock Canada entered into a strategic alliance to bring together their respective ETF products under the RBC iShares brand, and to offer a unified distribution support and service model for RBC iShares ETFs.
Other products and services may be offered by one or more separate corporate entities that are affiliated to RBC InvestEase Inc., including without limitation: Royal Bank of Canada, RBC Direct Investing Inc., RBC Dominion Securities Inc., RBC Global Asset Management Inc., Royal Trust Corporation of Canada and The Royal Trust Company. RBC InvestEase Inc. is a wholly-owned subsidiary of Royal Bank of Canada and uses the business name RBC InvestEase.
The services provided by RBC InvestEase are only available in Canada.
If you landed here from Cindy's video, our lawyers want you to know:
*/1 Your money will not be invested until your account balance reaches $100 or more. Small balances (less than $1,500) may be allocated to a Small Balance portfolio that invests in a limited selection of RBC iShares ETFs and/or cash. Our Small Balance portfolios follow similar risk profiles to our Standard Portfolios while investing in fewer RBC iShares ETFs.
*/2 To take advantage of this offer you must not have held an RBC InvestEase account prior to December 14 2021. This offer applies to your first RBC InvestEase account only. Accounts opened from December 14 2021 to March 31 2022 using promo code AA693 will not be charged the regular 0.5% management fee by RBC InvestEase for 12 months from the date of account opening. RBC InvestEase will notify clients 60 days in advance of any changes to the fees associated with their account as set out in the investment management agreement. A weighted average management expense ratio will still apply to the ETFs held in our portfolios. For further information please refer to Pricing on https://www.rbcinvestease.com/. This offer cannot be combined with any other offers. RBC InvestEase Inc. reserves the right to amend or withdraw this offer at any time without notice.
Things our lawyers want you to know
This article is intended as general information only and is not to be relied upon as constituting legal, financial or other professional advice. A professional advisor should be consulted regarding your specific situation. Information presented is believed to be factual and up-to-date but we do not guarantee its accuracy and it should not be regarded as a complete analysis of the subjects discussed. All expressions of opinion reflect the judgment of the authors as of the date of publication and are subject to change. No endorsement of any third parties or their advice, opinions, information, products or services is expressly given or implied by Royal Bank of Canada or any of its affiliates.