Make your festival memories last after the season is over.
Nothing says summer is over more than the end of our beloved music festivals, but the fun doesn't have to stop! There are so many ways you can stay in the moment of your favourite shows from the summer. Not sure how to get there? Consider these suggestions below to beat music festival FOMO at its own game.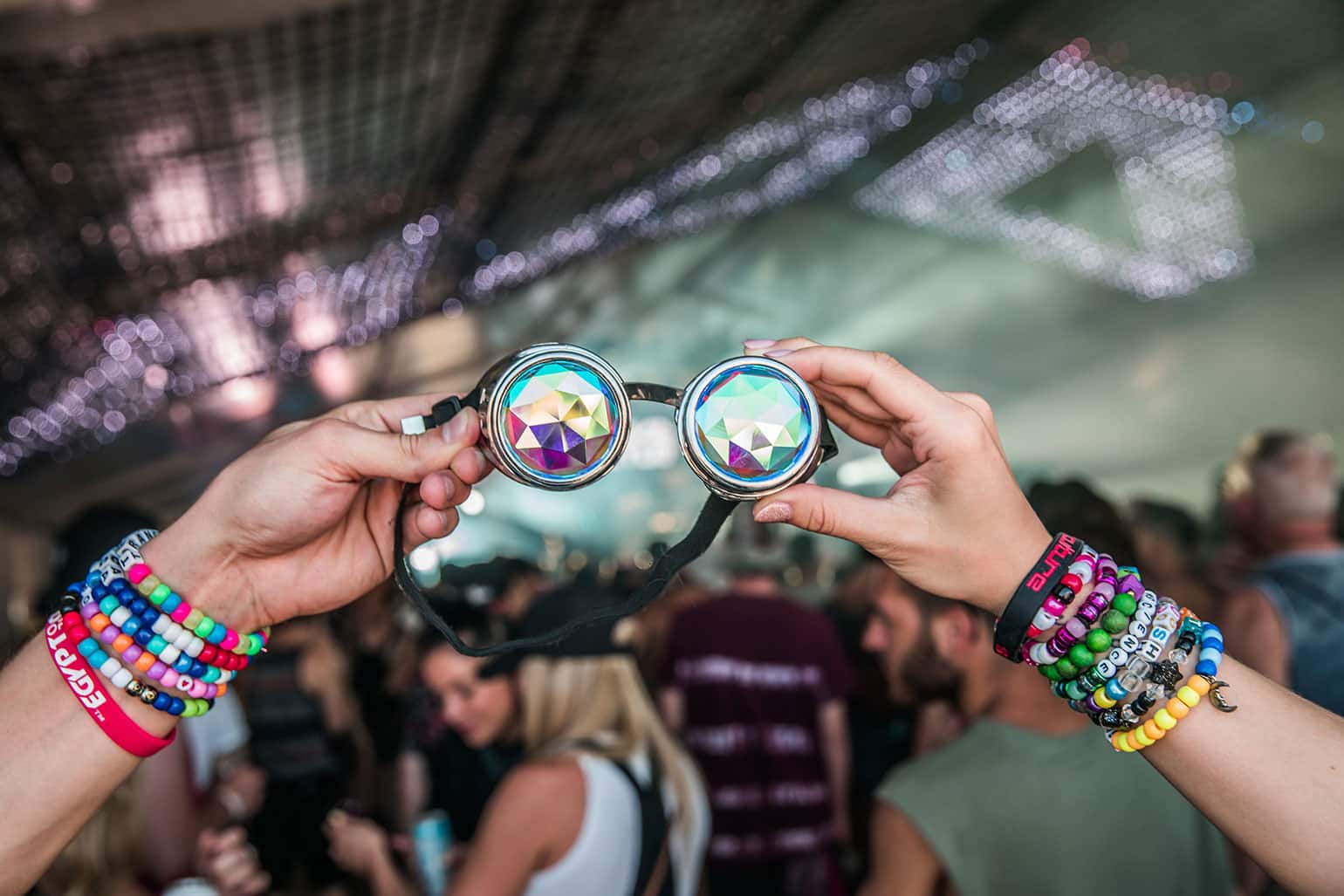 Image courtesy of Nicole De Khors and Burst.
Put Together a Live Show Playlist
One of the fastest and easiest ways to get back that music festival feeling is to put together a playlist of your favourite live performances. All that is required here is a little bit of time to fall down a YouTube wormhole. These days, fans and bands alike are committing themselves to quality videos that can be shared by the fandom, so why not take advantage of their efforts and create your own at-home music festival?
Make a Collage to Relive the Moments
The likelihood you filled your camera to capacity with photos of your most beloved performances is very high. Get the most out of your stellar photography skills by printing your best shots and creating a collage you can hang with pride on your wall. It may sound a little cheesy at first, but the act of going through magical moments from all the festivals you attended will plant a giant smile on your face each and every time you glance at your hard work on display.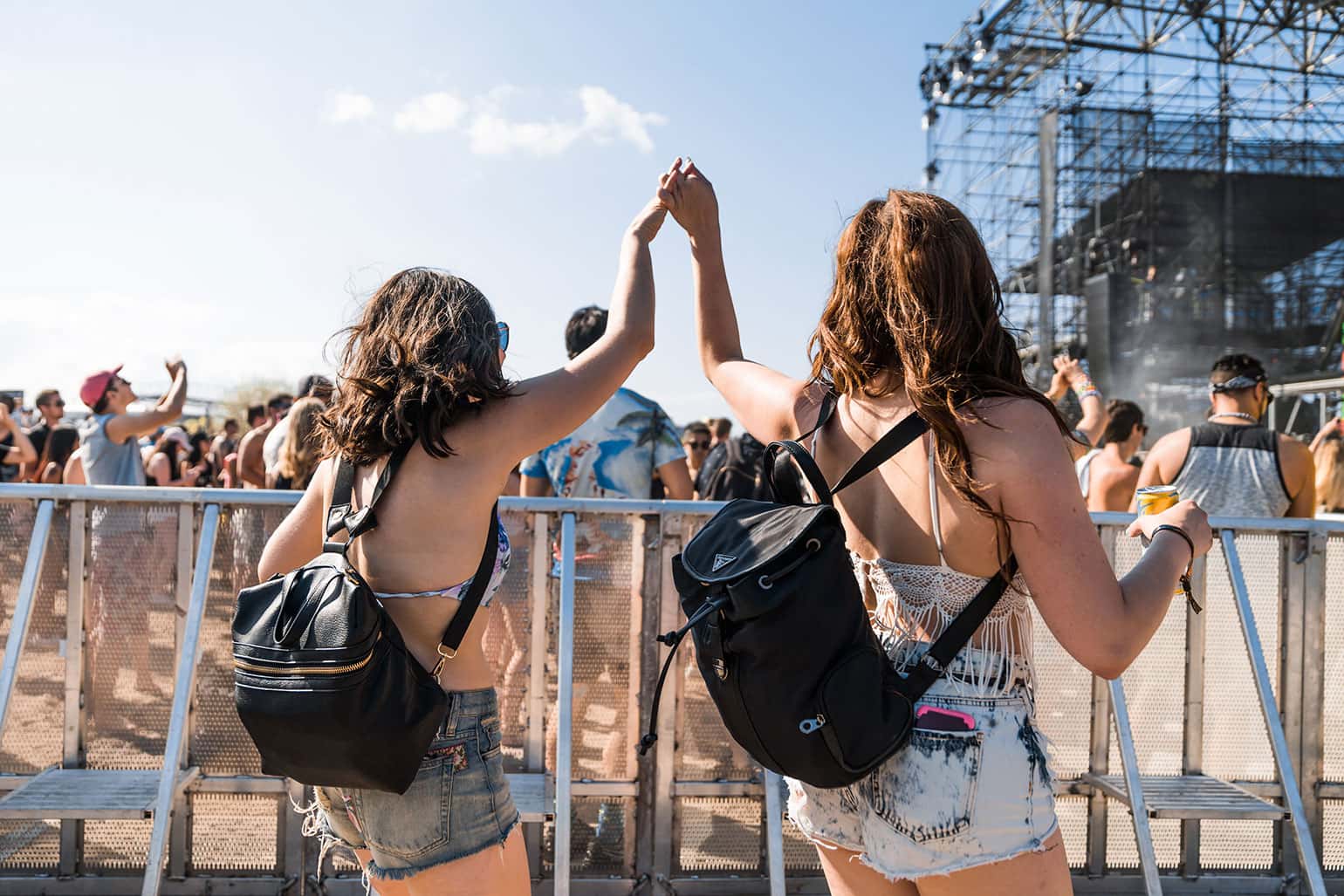 Image courtesy of Nicole De Khors and Burst.
Dream up All the New Outfits You Will Wear
It's no secret that a major part of festival prep-and-party is the outfit you wear. In fact, choosing your outfit can sometimes feel as important as the event itself. EDM festivals like Bud Light Dreams and VELD set the tone for this behaviour, and festival goers have been carrying the trend of dressing to impress ever since. Replace your FOMO fears with fashion dreams by planning the pieces you will wear to each festival next summer. If simply dreaming them up isn't enough, put said outfits on and have a solo fashion show to your live show playlist.
Start a Wish List of Bands You Want to See
Chances are there was an artist or two that you didn't get to cross off your list this year. Thinking of the festival season ahead, create a wish list of all the acts you would want to see, but haven't been lucky enough to witness. There are no rules here, you can make a list of acts you've never ever seen, or you can incorporate a mix of the ones you love and the ones you've yet to see. Not sure where to start? Check out RBCxMusic.com to see who's coming to your city next — and start building your dream list!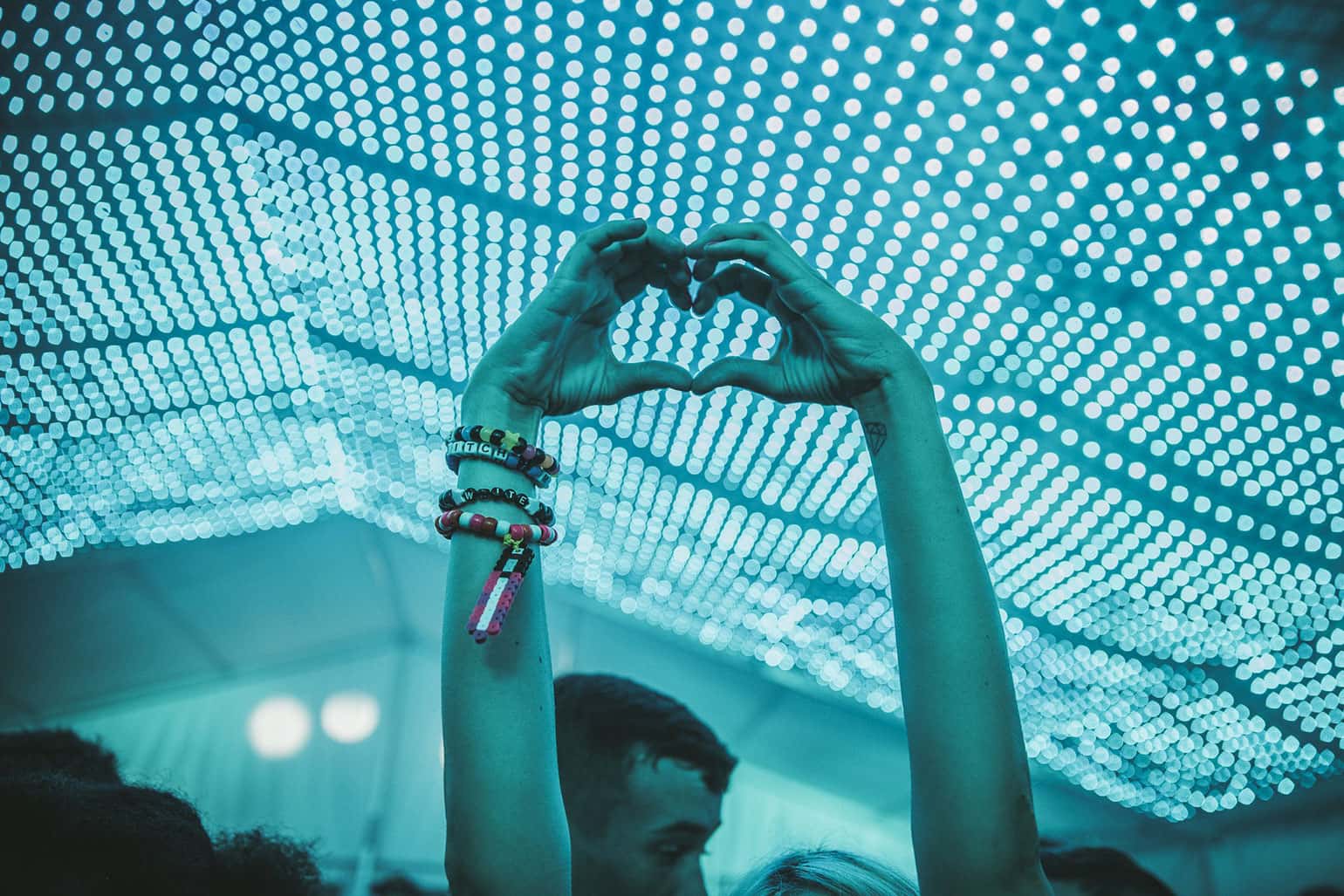 Image courtesy of Nicole De Khors and Burst.
Research Winter Festivals
If you're willing to pile on your most stylish and warmest winter gear, you might be able to beat festival FOMO by attending some truly Canadian winter music festivals. These events aren't as common — or frequent — as the summer shows, but Canadians know how to make the most of the colder months when we have music on the brain. If you aren't a fan on dressing in layers just to see a show, then perhaps a stadium festival is something you can warm up to. Cold weather music events like Contact Winter Music Festival or Solaris Music Festival are the perfect option to fill your festival fix — without baring the cold.
Start Planning for Next Year
When all else fails — plan for next year! Many festival promoters begin announcing dates for the following year right after the final show. If dates haven't dropped yet, follow your favourite festivals on social media to keep yourself updated with next year's dates. Until then, you can use this list to prepare yourself for the year ahead, while also doing everything you can to relive your most memorable moments from this year again and again.
This article is intended as general information only and is not to be relied upon as constituting legal, financial or other professional advice. A professional advisor should be consulted regarding your specific situation. Information presented is believed to be factual and up-to-date but we do not guarantee its accuracy and it should not be regarded as a complete analysis of the subjects discussed. All expressions of opinion reflect the judgment of the authors as of the date of publication and are subject to change. No endorsement of any third parties or their advice, opinions, information, products or services is expressly given or implied by Royal Bank of Canada or any of its affiliates.