With abundant farmland, skilled farmers and a modest population, Canada produces more food than it consumes. Selling this surplus agri-food — food grown or produced via agriculture and not other methods like hunting or fishing — around the world is big business.
Today, according to the Canadian Agri-Food Trade Alliance, most of the canola, wheat, soybeans and pork grown in Canada are exported, along with half the country's beef production. Total agri-food exports are more than $50 billion annually, and the federal government is targeting $75 billion per year by 2025.
Selling a production surplus is only one side of the export story. Another is selling Canada's expertise and technology — in particular Canadian livestock genetics.
Cattle Farmers Export Canada's Genetic Excellence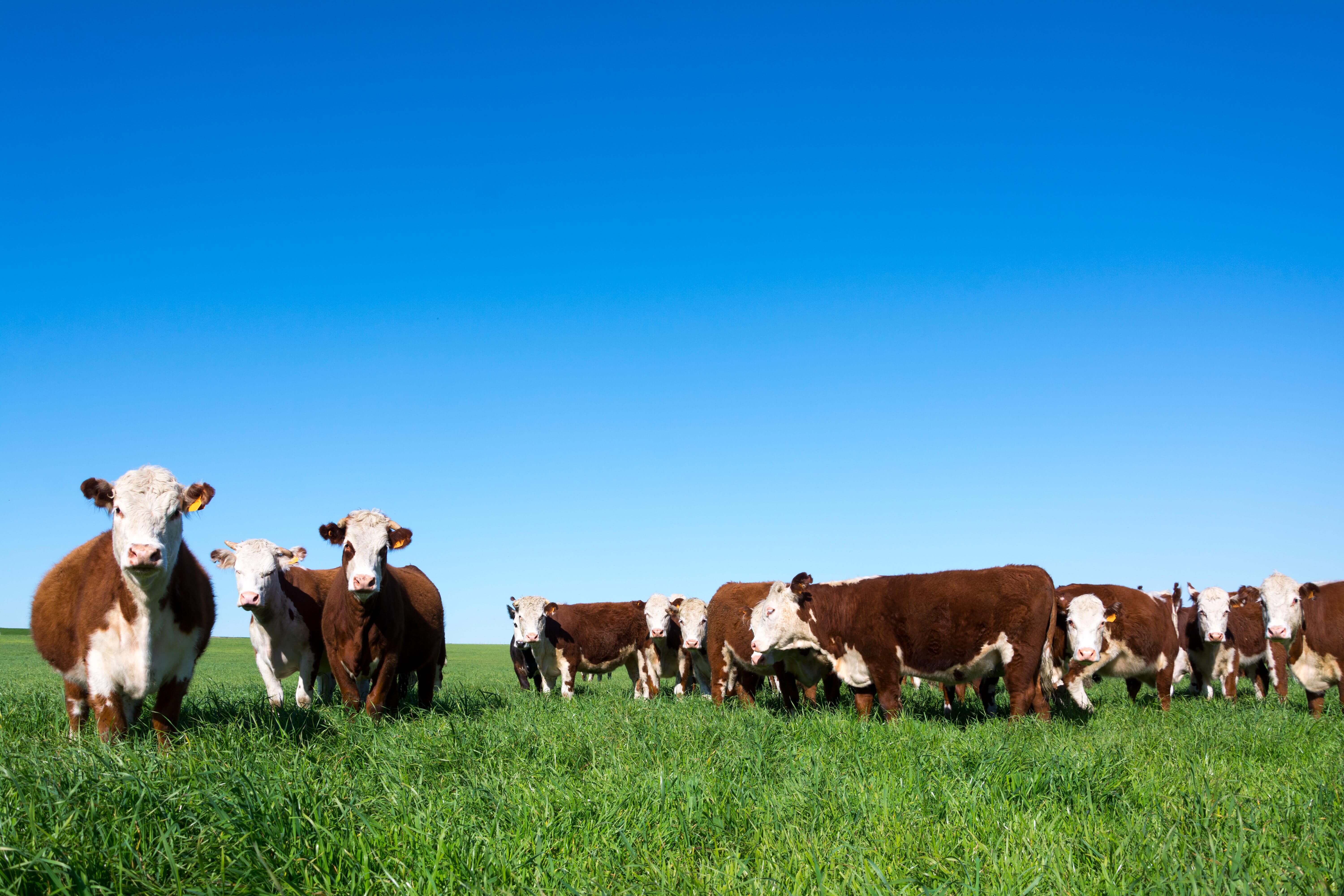 More than 20 years ago, farmer-owned bovine genetics co-operatives WestGen, EastGen and CIAQ were dominating the Canadian market but saw little room for growth. In 1997, they formed the Semex Alliance to spearhead genetics and export development for all three organizations.
"When the market is limited, and you want to grow, you either have to produce something outside your core offering or go elsewhere," says Paul Larmer, CEO of Semex in Guelph, Ontario. "It's about leveraging what we're good at."
Today, Semex sells dairy and beef genetics to more than 80 countries. The organization is a leading player in a Canadian livestock export community that posts stellar results year after year. According to Statistics Canada, livestock genetics exports run at a rate of more than $300 million annually.
As Larmer explains, countries often trust Canada's exports more than they trust their own domestic food quality. Particularly in countries where domestic food quality lapses have taxed consumers' trust, Canada's reputation for food safety and robust animal health protocols attracts customers.
For Semex, it took years to assemble the people, processes and infrastructure needed to serve global customers. To date, for example, Semex has trained over 60,000 technicians the world over on how to use Canadian genetics in livestock breeding, says Larmer.
The organization's effort and patience has paid off. Since its inception, according to Larmer, Semex has returned more than $63 million in dividends to its owners.
How can Canadian businesses — in agriculture or other industries — follow in the export footsteps of Semex and other successful players?
Getting Started Exporting Agriculture
For aspiring Canadian exporters, examples of homegrown success aren't hard to find. The experience of organizations like Semex suggests careful preparation, access to tools and resources, and a mission-focused team are key ingredients.
Leading Canada's export community are large grain companies and processors shipping canola, wheat and soybeans, and related products. To Lynette Gillen, vice-president of trade for Canada at RBC, the size of these players belies one important fact: You don't need to be big to export.
"I was recently talking to a cattle producer who wanted to ship a container-load of frozen beef to China for the first time," says Gillen. "It shows that agribusinesses of all sizes are thinking about exporting and making it happen."
Gillen explains that RBC helps Canadian agribusiness navigate the complexity of export. This includes identifying the most promising markets, ensuring compliance with the rules and regulations, managing currency issues and mitigating export credit risk. RBC's relationships with financial institutions and suppliers outside Canada can also be assets.
"There are many reasons for companies in agriculture to consider exporting. Companies are looking to grow and to diversify their customer base," says Gillen. "Canada, as a matter of policy, wants to have — and supports — having more exports."
"It's so important to take a long-term view and diversify among markets," adds Larmer. "I'd say, don't try to hit a home run in your first at-bat. Take time and build the foundation."
"Don't go it alone," says Gillen. "The first step is to want to do it, then get the right information and team around you and build it up brick by brick from there. Export is a long journey with potential great rewards at the end of it."
This article is intended as general information only and is not to be relied upon as constituting legal, financial or other professional advice. A professional advisor should be consulted regarding your specific situation. Information presented is believed to be factual and up-to-date but we do not guarantee its accuracy and it should not be regarded as a complete analysis of the subjects discussed. All expressions of opinion reflect the judgment of the authors as of the date of publication and are subject to change. No endorsement of any third parties or their advice, opinions, information, products or services is expressly given or implied by Royal Bank of Canada or any of its affiliates.