On Our Minds: Is Buying or Renting the Best Move for Me?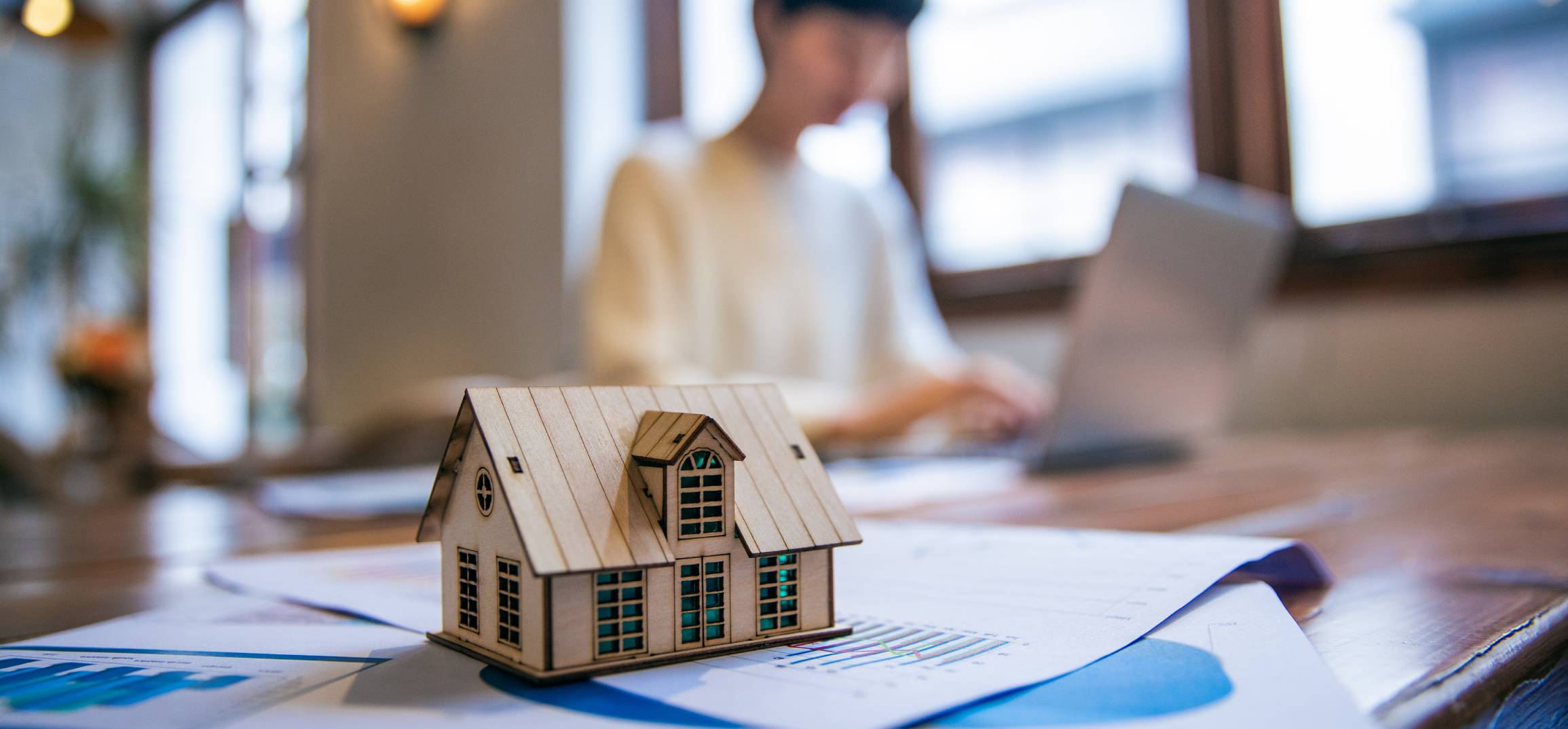 By Iman SheikhApril 18, 2022
With Toronto's sky-high real estate prices and soaring living costs, the 'buy, buy, buy' movement may not be the right call for everyone.
­­Are lofty housing prices the new death and taxes? While the federal budget revealed more breaks for would-be first-time homebuyers last week, the buying-versus-renting dilemma is still very real for many — myself included.
By the time I was ready to find a condo to call my own, the pandemic had already inflated property prices across Canada to record-breaking levels. I made two offers that stand out in particular. The first time, back in 2021, I was outbid by $250,000. The second time, earlier this year — in what I thought was a sharky move — I went in at $15,000 over asking. I still came up $50,000 short of the winning bid.
Will I ever 'outsave' the market?
In February 2022, the average Canadian home was $816,720, according to CREA. The average home price in Ontario was $1,086,493, a whopping 25.8 per cent rise from only a year prior. And where I live, the Greater Toronto Area, prices rose a staggering 36 per cent in just a year, with the average price of a home now sitting at $1.34 million.
Many of us have been preconditioned to think of home ownership as an all-important milestone — even a first step into adulthood. With rampant inflation and home prices slipping further and further out of reach, I began to wonder: is a shift in thinking what we need to buy into?
Do I have FOMO?
To test this theory, I canvassed my RBC colleagues – some who own and others who rent. One marketing manager, who closed on a house in Barrie, Ont., in May 2021, described the pandemic-era homebuying frenzy as FOMO (fear of missing out).
"I was thinking I just need to get into the market, because if I don't get in now I never will," she said.
Buying a detached house in the suburbs outside Toronto was perfect at the time, she explains, because everyone was very much still in pandemic mode and most were working from home. With the current transition back to the pre-COVID era, she isn't so sure.
"I would imagine a lot of people who moved far away are missing the city," she says. "I'm in that camp and at times, have a bit of buyer's regret."
Interestingly, this sentiment is echoed in RBC's Annual Home Ownership Poll, with 59 per cent of respondents saying that location is once again more important to them than size.
"Luckily, I co-bought with a family member and we've been discussing my moving closer to the city," she says. "I can keep building equity in the home, so I don't feel nervous about renting."
When home ownership is a personal goal — at any cost
Another co-worker, an editor, moved out of Toronto when he bought a century home in Hamilton, Ont., in September 2017. Even though the property wasn't in great shape — with a very, very old furnace and original pine floors sanded down to where you could see the nails — he says owning was non-negotiable for him.
"Buying a house was a major goal for me," he said. "My family went bankrupt twice when I was younger and we lost our house. It was always a sore point for me — we always lived in apartments after that."
Now that buying a house in a city such as Toronto is out of reach, he's decided to stay in the western port city and commute downtown on days he needs to be in the office — roughly two hours each way.
For some, it's JOMO (Joy of Missing Out)
Finally, a senior manager in strategy says she does want to buy a home, but feels fine about renting in the meantime.
"Renting gives us more flexibility to look at new job offers, more mobility," she says. "My partner and I are not married and we don't have kids, so renting is the best option because we're not concerned about mortgage interest going up. The landlord takes care of maintenance, I have peace of mind."
It doesn't bother her when people say she's not building equity, because she still feels that she's benefitting from the money she puts into her rent checks.
"If I decide in three months I want to move to Vancouver, I can do that," she says. "We have a lot of investments in the stock market, we are building our wealth that way as well… through our TFSAs and stocks."
If I don't buy, am I just wasting money on rent?
As my father has been saying to me lately — perhaps to moderate my own obsession with buying property — one does not need to own a place to enjoy living in it. I completely understand this logic, and yet I don't like it. But with rampant inflation, skyrocketing home prices and a lowered ability to save, is it time we looked seriously at wealth-generating mechanisms other than real estate? Renting is a predictable expense — you have to pay, well, rent… and usually some utilities. This means the money in my savings account earmarked as a down payment could be invested in something else, such as my TFSA. I wouldn't build 20 to 30 per cent equity a year the way I might if I bought a home, but I also wouldn't have to worry about rising mortgage rates, property taxes, expensive maintenance or insurance costs. As one colleague who reads a lot of investing books says, experts classify homes as a "liability" and not an "asset" — instead of putting money in your pocket, they take it out until the day you sell.
Either way, it depends on your personal goals. I know house-rich, cash-poor people who seem perfectly happy. It's all about deciding what financial freedom looks like for you, and the best way to get there.
Stuck between FOMO and JOMO? Connecting with an advisor or using a digital advice platform like MyAdvisor could help you explore your financial future
See how the money decisions you make today could impact tomorrow.
Explore what's possible with MyAdvisor
Learn More
Things our lawyers want you to know