Whether you're thinking of heading to your first festival — or going to one tomorrow — check out these sweet tips for having the best fest experience.
Must-Have Backpack Items:
A portable phone charger — Give your phone some juice with a Mophie. Or, if you have a basic old phone tucked away somewhere, take it as a back-up. The battery will easily last for the duration of the festival.
GPS trackers — Attach Tile cards to your important things (hello wallet, keys, phone) and you can track whatever you might have lost using the app.
Face wipes — Gatsby facial wipes have a cult following and are (practically) as good as taking a shower.
Water bottle — Go for a rollable one to save space in your backpack when it's empty.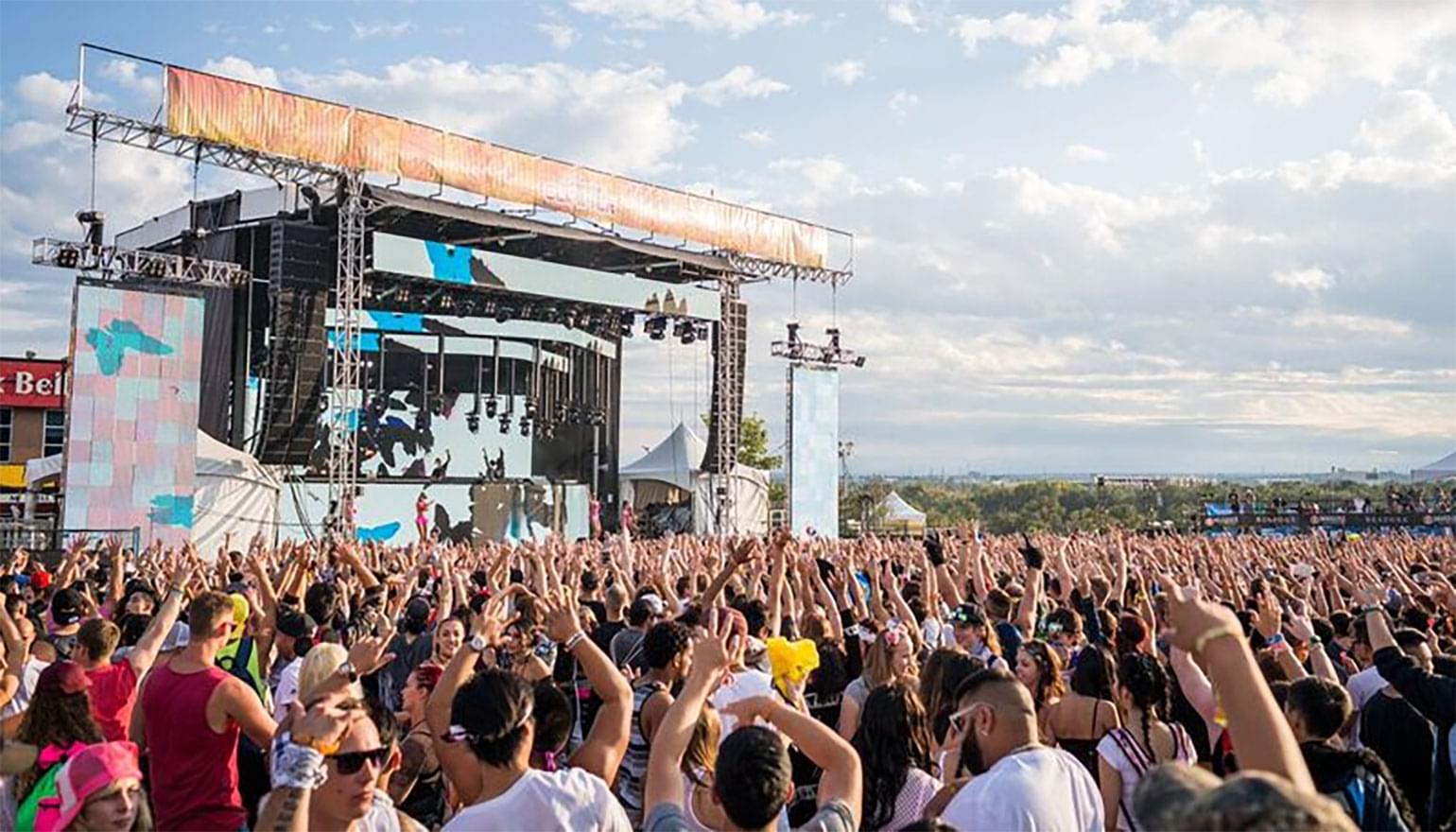 Image courtesy of Mike Hopkins and Live Nation
Planning Ahead:
You won't want to waste any precious festival time planning logistics. A few days beforehand, head to the festival website and check out the layout for the venue. Figure out how much walking you'll need to do between the shows you're desperate to see, and give yourself the time you need to get to each performance. If you like being near the stage, leave ten minutes before a set ends to get yourself to the next stage.
So you don't lose your pals, decide on a meeting-point before you enter the throng. You might want to make-up your own personal call for the group, too. After all, where else but at a festival could you howl like a wolf like it's no big deal?
Taking Solid Photos for Your Insta:
A faraway image of Drake — probably not that interesting. A killer portrait of a festival-goer? Magic. Festivals are great place for taking candid shots of people. Approaching strangers to take their photo can be a bit intimidating, but most people are stoked to be asked.
A good rule for photographing a show is to only take shots for the first three songs. Then put your phone away and dance.
If you don't already have the VSCO Cam photo editor app, now's the time. It's known for its presets — F2 is popular — used by many a pro Instagrammer to harmonize the look and tone of their images (minus the overly saturated or washed-out look filters often have). You can use those presets on any videos you take, too.
P.S.: Help your images get spotted by using the official festival hashtags on your social.

This article is intended as general information only and is not to be relied upon as constituting legal, financial or other professional advice. A professional advisor should be consulted regarding your specific situation. Information presented is believed to be factual and up-to-date but we do not guarantee its accuracy and it should not be regarded as a complete analysis of the subjects discussed. All expressions of opinion reflect the judgment of the authors as of the date of publication and are subject to change. No endorsement of any third parties or their advice, opinions, information, products or services is expressly given or implied by Royal Bank of Canada or any of its affiliates.