Malala Yousafzai on Activism, Empowerment and Dreaming Big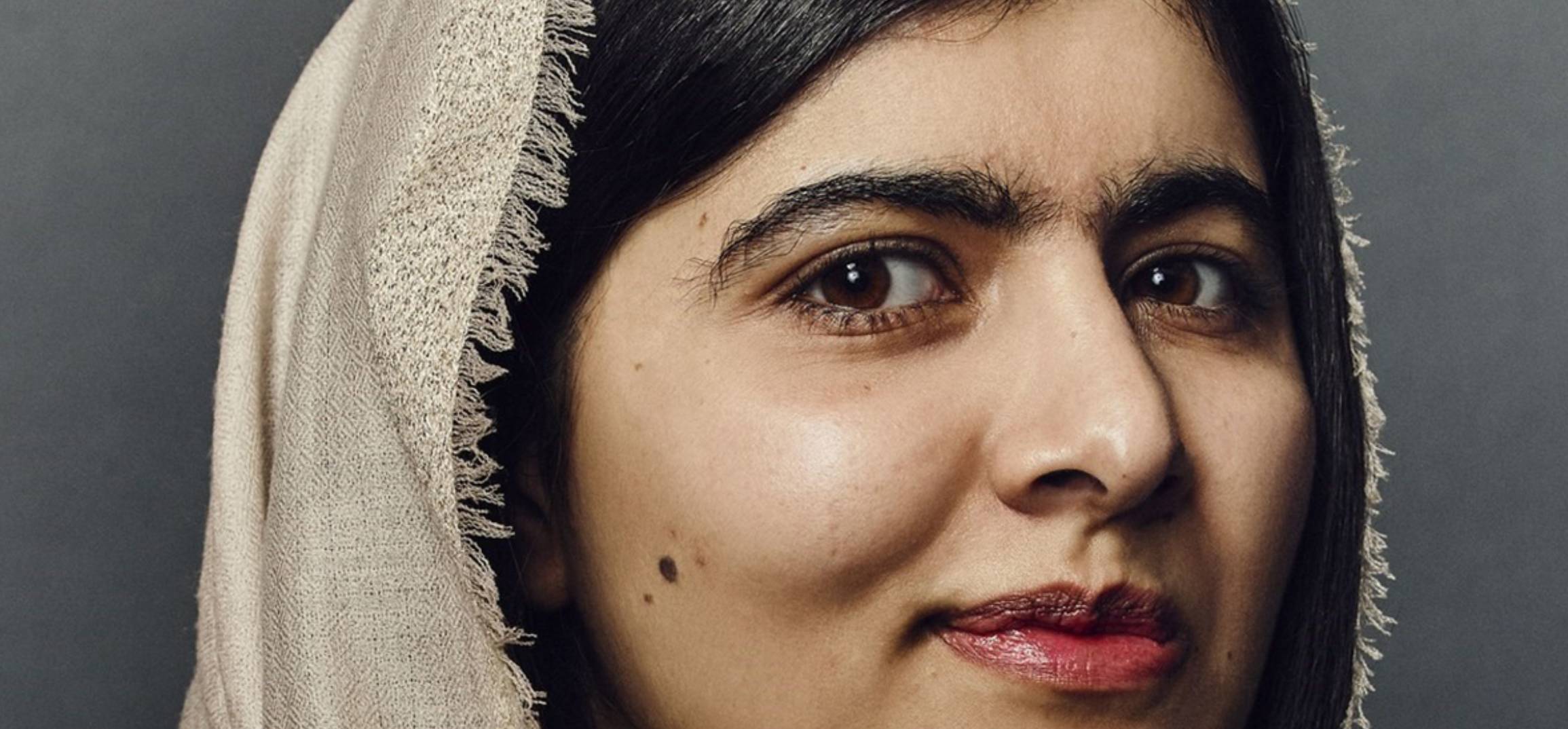 By the Inspired Investor teamMarch 17, 2022
The world-renowned literacy activist, change-agent and youngest Nobel laureate in history talks charging ahead and getting things done.
When her school headmistress called her out of chemistry class one day, Malala Yousafzai was worried she'd done something wrong. It was the only time the headmistress had come for her.
Instead, Malala, then just 17, discovered she'd been awarded the 2014 Nobel Peace Prize alongside Kailash Satyarthi for their "struggle against the suppression of children and young people and for the right of all children to education." Just two years earlier she had been shot by the Taliban in Pakistan for advocating for girls' education.
"I didn't know how to react," says Malala, "so I just said 'thank you.'"
While Malala was at a loss for words at the time, the award strengthened her voice and sent a strong signal to youth around the world.
"It's a message not just to girls but to boys as well," she says, 'that no matter what your gender is, and where you come from, you can make this world a better place. You can bring change in the world, you can be an activist for peace, you can be a scientist, and you can be a change-maker." "I never thought I would win the Nobel Peace Prize," she says. "I value it for so many reasons, and one is because women have not been recognized for their efforts in history in the past."
Now 24 years old and a recent Oxford University graduate, she continues to champion women and girls' equality and education. The Malala Fund, the education advocacy group she founded in 2013, has invested more than $22 million to challenge policies that prevent girls from going to school. She also has a production company and is in partnership with Apple to produce content focused on young women of colour.
Here are eight of our favourite quotes and takeaways from Malala's talk at RBC's International Women's Day event this year.

On facing adversity
Facing terrorism and being denied basic human rights at age 11 taught Malala that the world was not just. "I was discriminated against simply because I was a girl, and that made me realize that there's so much you have to fight for to be treated equally."
"I have no right or wrong answer," Malala says when asked where she finds her strength. "I think it's the circumstances you go through that make you more resilient."
On staying focused when the fight is overwhelming
Malala acknowledges that the work of activism and advocacy is overwhelming, and there are moments when it feels exhausting. "You keep saying the same thing again and again," she says, "and it all makes sense to you because it's logical. Why should people not be investing in girls' education? Why are we still living in poverty? Why are we facing climate crisis? Why is nobody taking action?"
She says these emotions are normal, and reminds herself that stopping her advocacy work scares her more than these little frustrations. "I'd never want to stop, and I hope that I never face any circumstances in which I have to stop my mission," she says. To others who get frustrated in their own advocacy work, Malala says she suggests to "take it as an opportunity to learn. Take a break and a pause. But never stop. Because as soon as you stop, that's when that's when the mission stops."
On men and allyship
"I'm really grateful that my father understands what it means to support women," she says. "Sometimes that support can mean just taking a step back and giving that space to women."
Malala remembers when people first started speaking out in in Pakistan when the Taliban had announced the ban on education. Many other girls were speaking out, she recalls, including classmates and friends. But their brothers and their fathers stopped them.
"I remind people that there is nothing special in my story; the only thing that is different is that my father did not stop me. So if men, boys, brothers, and fathers do not stop women from thriving, I think women can do a lot."
On mentorship
"Most people know when something is unfair, and they know there is something wrong," Malala says. "I seek mentorship every moment, because there are moments of doubt, there are moments of discouragement, and it's really important for you to try to hear different perspectives to understand that if somebody is opposing a point of view, why are they doing so?"
On women's empowerment and education
At a young age, "I realized that there must be something special about education and it must be empowering," she says, "because it scared the Taliban."
"Educated women can change society, change patriarchy and challenge misogyny."
On dreaming big
"As you grow older, society tells you not to dream big," Malala says. "I think that needs to change"
She suggests "muting the noise in the background," that stops us from having ambitious dreams and remaining optimistic.
"10-year-old Malala believed in magic and changing the world. Believe in that version of yourself," she says.
Things our lawyers want you to know