How 5 Savvy Savers Changed Their Money Mindsets — And Their Lives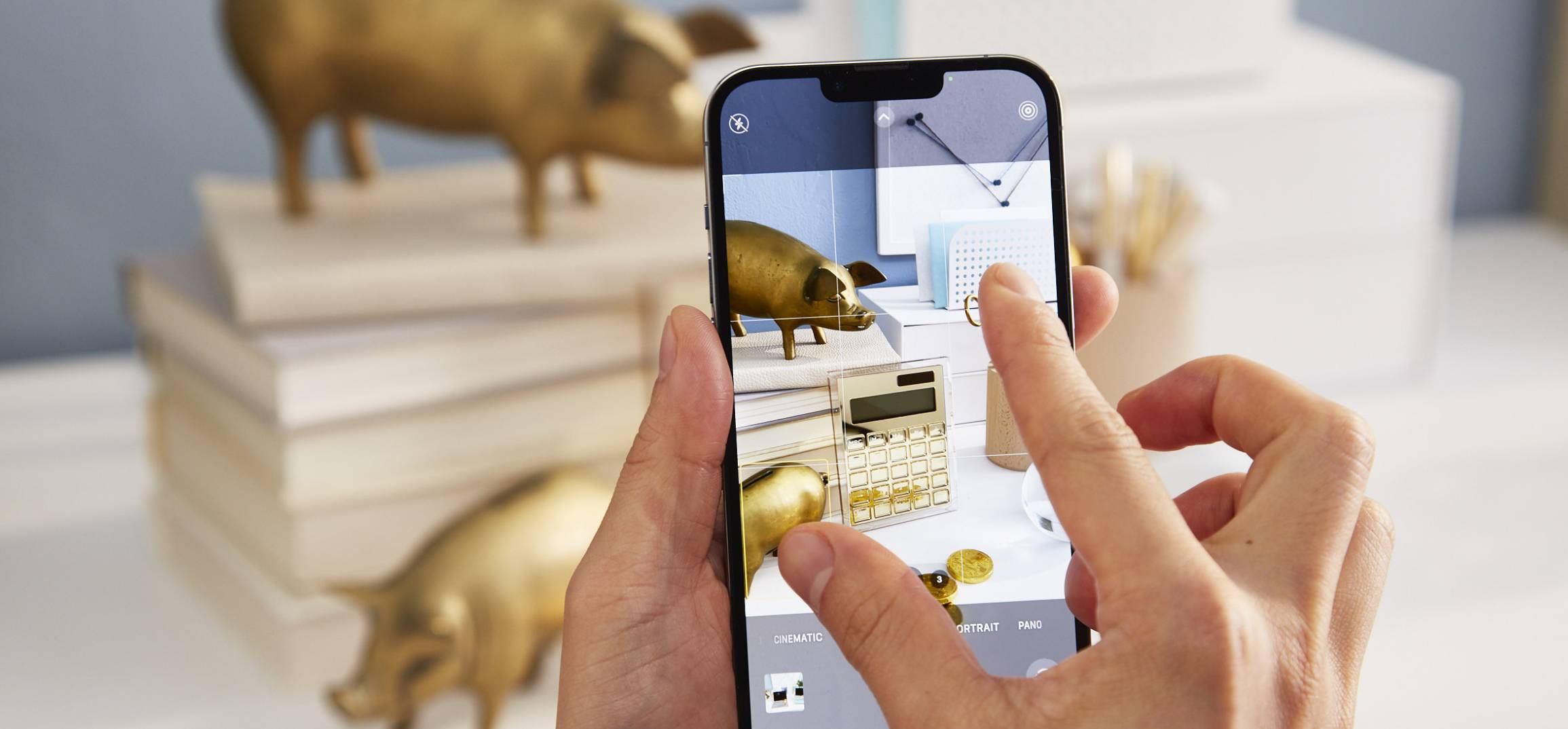 By Tamar SatovAugust 5, 2022
During the pandemic, these five individuals changed how they viewed work, happiness and money — setting them up well amid rising inflation.
The past few years haven't been easy for many of us. The pandemic and resulting economic turmoil have taken their toll in various ways – and continue to create much uncertainty. For some individuals, however, the pandemic presented opportunities to rethink how they make, spend and save their money – which has led to greater financial control.
We spoke with five savvy savers to find out how the pandemic shifted their perspectives on financial matters, and — as Canadians face rising inflation, interest-rate hikes and more — to see what we can learn from their stories. One rediscovered a buried passion that led to a lucrative career shift, while another's newfound financial security helped her step back from a busy career. All started paying more attention to how they were spending.
No matter their situation, each one voiced how they feel fortunate to have been in a position to have saved money, knowing that was far from a universal experience. Here's what they told us.
Adapt and stay agile
The pandemic could have been financially devastating to 37-year-old Andrew John Virtue Dobson, a Toronto-based blogger and entrepreneur who had been running his own travel website for more than a decade. "Within 48 hours of (Prime Minister Justin) Trudeau's announcement (banning non-essential travel), all my press trips got cancelled, and I lost all the revenue I was expecting for the year." Dobson took the opportunity to adapt the main focus of his website to food and cooking, rediscovering a passion that had originally led him to study hotel and food administration at university.
With many Canadians seeking solace in their kitchens during lockdown, it was a timely pivot. The addition of daily recipes and virtual cooking classes to his website has helped more than quadruple pre-pandemic traffic — to around 170,000 visitors a month — with ad sales and other revenue following suit. Moreover, the shakeup in his business and livelihood made him pay closer attention to his finances.
He cancelled his gym membership in favour of swimming at his local community pool for free. He also opened his first self-directed investment account. "I've been a very, very safe person in terms of savings," he says, but turned to investing to help grow those savings. "Saving and investing has become part of my daily lifestyle."
Be mindful of what you're spending on
While she's always been quite frugal — even paying off her Montreal condo before the age of 50 — Elise Moser was shocked to see how much more she could save from her modest income as a freelance writer, editor and grant manager when the risks of COVID kept the 59 year old at home. "I have always 'lived small' — keeping expenses low is how I have been able to spend my time doing work I like and volunteering — but the pandemic showed me how much more I was spending than I realized," says the published author of short stories, two novels and a non-fiction book for children.
Over two years, Moser said she was able to identify savings in the order of around $10,000. Where did it come from? She stopped spending on clothes, shoes and eating out, and started walking more after ditching a monthly transit pass and yoga classes. Like many, she and her partner also put a pause on travel during the pandemic.
Moser says she chose to beef up her annual Registered Retirement Savings Plan (RRSP) contributions, increase her charitable donations and set aside some savings to finish her next novel. "My previous choices, privilege and good fortune made the pandemic financially easier for me," she says. "But it has also made me think about how to be more mindful of my spending in the future."
It always pays to save — even when it feels like a big sacrifice
As the CEO of a successful boutique communications consulting company that she runs with her husband, Marliss Weber always thought about money as a commodity — something to use. For the 45-year-old Edmonton resident, that meant eating out several times a week (especially when work was busy) and taking a half-dozen trips annually to destinations such as South Korea, the Netherlands and Belize. "We lived in the moment and never saved for a rainy day," she says.
That changed when an increase in the firm's business coincided with fewer opportunities to travel and dine in restaurants due to COVID. "In two years, we were able to save upwards of six figures and pay down credit card debt," says Weber. And while the couple will still travel —"it's one of our greatest joys," she says — they have also discovered the contentment they're feeling from building a nest egg. They plan to continue eating at home for both the savings and the health benefits, and are looking for ways to create a better work-life balance.
"We've been working way too many hours and balancing way too many priorities," she says. "This experience has really changed my attitude about money. Now I see it as security in a very insecure world."
Focus on what will actually bring you pleasure
In May 2020, Aaron Strate and his fiancée Ashley watched their friends wed via livestream. "They had been planning a lavish to-do, but because of pandemic restrictions they ended up having the wedding in their backyard," says 38-year-old Strate. "Ashley and I both knew we wanted a small, more intimate wedding and thought, 'That's great — we should do this.'" Inspired, the couple set out planning exactly that for their own wedding.
With the backyard of their Toronto bungalow as the venue, they hired an officiant, photographer, videographer and florist — but Ashley's mom made the cake and gown, and personally presided over the hair and makeup. Decorations included string lights on a clothesline and bushels of fruit from their prolific apple tree. With just a handful of immediate family members in attendance, they wed while 80 of their closest friends and relatives watched online.
"You hear so much about people who don't really remember their wedding, because it was so large and wasn't for them to enjoy," says Strate, a behaviour therapist. "That's not how I feel about our day. It was just as monumental an event as it would have been if we had spent a lot of money." The couple used the savings to renovate their bathroom and create an open-concept kitchen and living area. The extra space couldn't have come at a better time — the couple welcomed a newborn in May.
Slowing down doesn't mean standing still
Like many millennials, Winnipeg-based Maribeth Tabanera maintains several streams of income — in their case, as a teacher, dancer, choreographer, DJ, writer and event organizer. While online services helped the 34-year-old pursue their art and make a living amid pandemic restrictions, travel — one of their main sources of discretionary spending — was off the table. "I usually go on four or five trips a year — to Toronto, Montreal, Vancouver, New York — and I visit family in the Philippines every few years," they say.
Staying put for two years allowed Tabanera to pay off their car loan and lines of credit. That's in addition to paying the monthly mortgage on a one-bedroom condo. With the cost of living on the rise, Tabanera says they will continue one specific money-related habit adopted during the pandemic: increased monthly savings contributions. To help do so, they've raised their artistic fee to reflect inflation.
While Tabanera has now resumed travelling for both work and leisure, the experience of slower-paced life during the pandemic has shifted their perspective. "I had a lot of time to think about what it means to live a good life and what actually brings me joy," says Tabanera. "I feel grateful to be in an abundant state."
Things our lawyers want you to know