Getting Started with Icewine
Originally a European style of wine, Canada's geographical location, winemaking expertise and ability to work in all kinds of weather has lead to Canada dominating the world Icewine market. The Canadian Vintners Association reports Icewine exports in 2015 represented 25 percent ($18.6 million) of the value of Canadian wine exports.
It's now such big business that the Government of Canada published a Standard of Identity for Icewine within the Canada Agricultural Products Act, stating, "Only wine that is made exclusively from grapes naturally frozen on the vine is 'icewine', 'ice wine' or 'ice-wine'."
If you're new to Icewine or just want to celebrate this Canadian treasure, here's a quick primer on this sweet Canadian powerhouse.
Icewine: What is it and How is it Made?
Categorized for its sweetness as a dessert wine, Icewine typically comes from frozen Vidal grapes, though winemakers are increasingly using other grapes such as Riesling and Chardonnay. Icewine gets it name from the technique of allowing unharvested grapes freeze on the vine.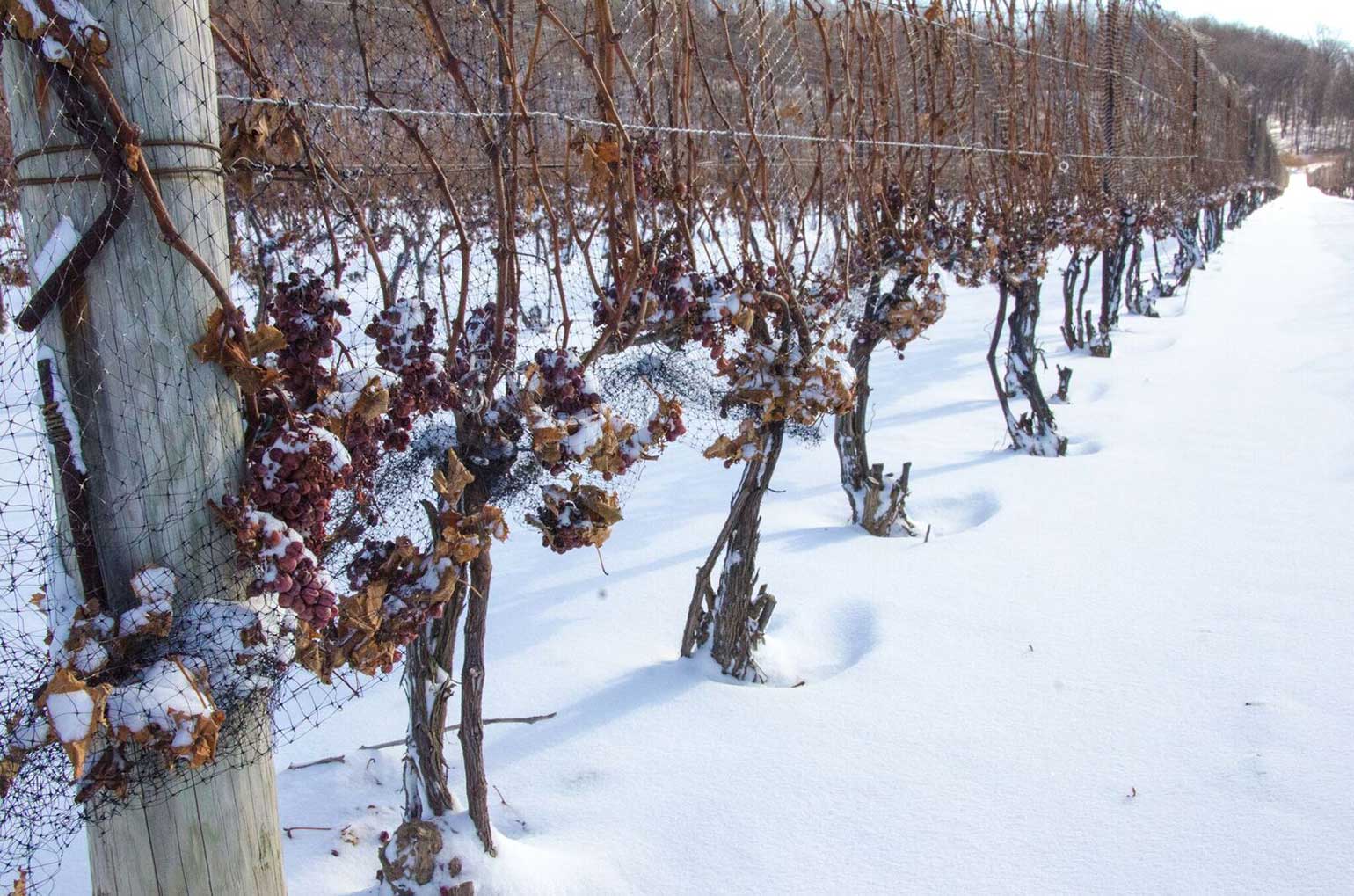 Successful Icewine production can be perilous. Once cold weather arrives, "We vintners are running around outside, staging equipment and getting ready for the frozen grapes," says Walter Gehringer of Gehringer Brothers Estate Winery. "This means making sure equipment starts when needed at these cold temperatures of at least minus 8ºC, to possibly minus 12ºC. We are up all night monitoring when the grapes are frozen and planning the start of picking, usually in the early hours of the morning."
"Once picked the process of pressing these berries before the thaw begins," Gehringer adds. "We subsequently suffer a lack of sleep, but also an adrenaline high."
Getting Started with Icewine
Finding "introductory" or lower-cost Icewine is difficult, "Unfortunately, by nature of its production, all Icewine is expensive so there really aren't any 'starter' wines," says Barbara Philip, Master of Wine. "The yield of juice is so low and the labour involved in the process is so intensive, it is difficult to find a 1/2 bottle under $50."
Inniskillin
Consider starting with the Icewine that made the world take note: in 1991 Inniskillin won Canada's first Icewine Grand Prix d'Honneur for its Vidal Icewine. Still winning awards for Inniskillin, the 2014 Inniskillin Vidal Icewine has notes of honey and apricot, and a 375ml bottle from the vinery's website costs just under $50. For the more adventurous, Philip likes the 2014 Inniskillin Sparkling Vidal Icewine ($79.95).
Gehringer Brothers Estate Winery
"One of my favorite Rieslings (that is a little under the radar)," says Philip, "Is from Gehringer Brothers." Run by British Columbia-born brothers Walter and Gordon Gehringer, the Gehringer Brothers Estate Winery won 2016 awards for both their Riesling Icewine and their Cabernet Franc. A 375ml bottle of either will run you $41.99 from the estate.
Peller Estates
Popular in asian markets, the Signature Series from Peller Estates boasts multiple awards, including the Cabernet Franc Icewine. Aged in both stainless steel and oak barrels, the Cabernet Franc won double gold in the 2011 All Canadian Wine Championships. Vinepair rates it a "Best Splurge" for its combination of red fruit and cabernet flavours. A 200ml bottle will set you back $53.
Summerhill Pyramid Winery
Lovers of organic wines can celebrate with Summerhill's 2013 Chardonnay Icewine ($95.00) which took the silver at the 2016 Chardonnay du Monde international competition. Certified organic, the wine has complex fruit flavors and smooth mouth feel. On why his vineyards developed their Icewines, C.E.O. Ezra Cipes says, "We do it because if we didn't, we would be depriving the world of something unique and special."
The Future of Canadian Icewine
While the market for Canadian Icewines is strong abroad, many domestic drinkers have not embraced Icewine as heartily as winemakers.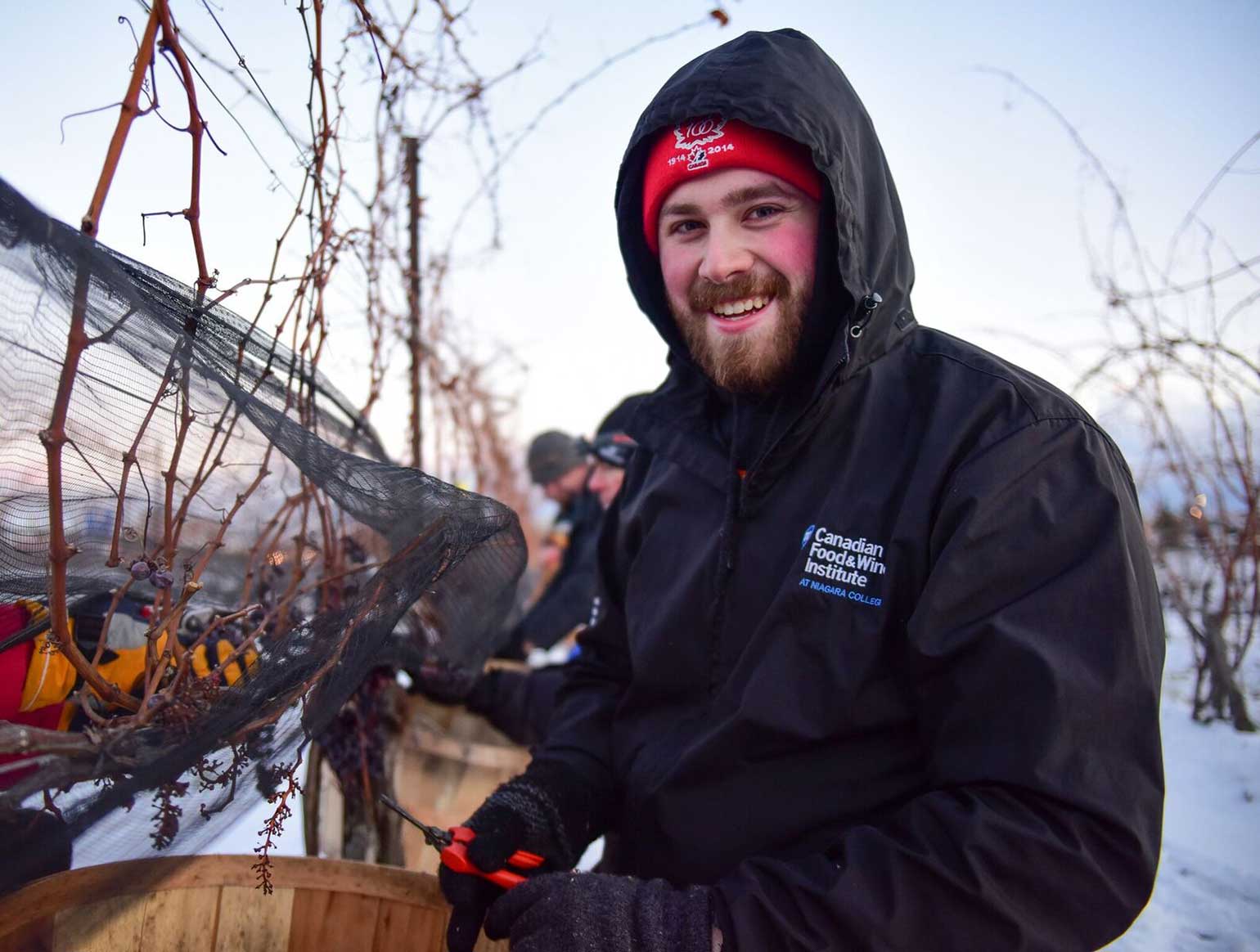 Winemaker & Wine Instructor Gavin Robertson is optimistic about the future of Canadian winemaking including Icewine, "At Niagara College we teach Icewine grape growing and wine production in detail," he says. "As the category remains very healthy in the Canadian wine industry."
"While Canada is a young wine producing country, our technical knowledge into Icewine production is unparalleled," Robertson says. "It is incumbent on us to support this industry by fostering skilled, knowledgeable graduates to the labour market – students who will no doubt make their own innovative impacts on the industry in the future."
Training the next generation of winegrowers at Niagara College involves classroom theory, lab work and field work including Icewine grape harvesting, pressing, fermentation and subsequent processing to the point that students have a packaged product in their hands.
"While a few other regions can make Icewine, notably in Germany and Austria," Robertson Says, "No one is as well-placed to produce large volumes or the most premium Icewine as Canada is."
This article is intended as general information only and is not to be relied upon as constituting legal, financial or other professional advice. A professional advisor should be consulted regarding your specific situation. Information presented is believed to be factual and up-to-date but we do not guarantee its accuracy and it should not be regarded as a complete analysis of the subjects discussed. All expressions of opinion reflect the judgment of the authors as of the date of publication and are subject to change. No endorsement of any third parties or their advice, opinions, information, products or services is expressly given or implied by Royal Bank of Canada or any of its affiliates.