Five Smart Decisions to Make When Nothing Feels OK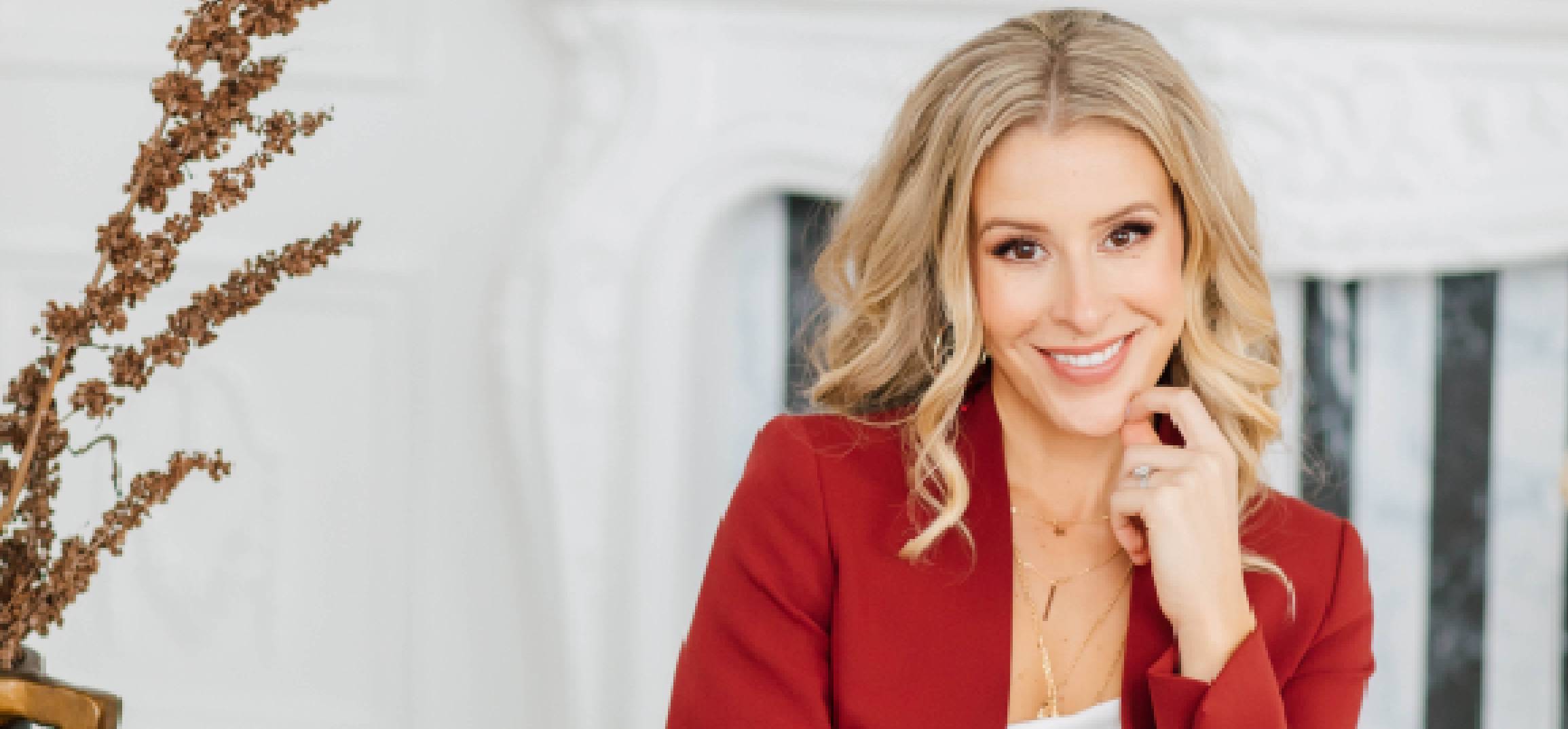 By the Inspired Investor TeamMarch 9, 2022
'We've got to start leaning into making choices that really strengthen us,' says wellness counsellor Amy Deacon.
This article was originally published in RBC Direct Investing's Inspired Investor magazine.
"If there's anything the last two years have taught us, it's that we're not in control. All we have are choices."
In a recent conversation with RBC about keeping good mental health, Toronto Wellness Counselling Founder and CEO Amy Deacon stressed the importance of rejecting things that don't add happiness to – or instead of happiness, you could say energy – our life, and embracing the things that do. But that's not always easy – it takes digging deep to examine our routines, expectations and relationships. Here are some paths to creating happiness she recommends.
Take back your weekends
For people experiencing burnout, time off can feel as draining as work. To take back the weekend, Deacon suggests to "get very specific about what feels draining." Knowing what causes stress can point us to what's not working, and lets us know what we can change.
But cutting out the bad shouldn't be our only goal, she continues. "Our brains have been so consumed with protecting ourselves from threats and all of these negative things" that it's easy to fixate on them, says Deacon. "Try asking yourself: what would a really great weekend look like?" Intentionally being more positive can help us succeed at our goals, and lead to improved mental and physical well-being.
Find time for yourself
It can be hard to find motivation for self-care if it feels like we never have enough time to follow through. Where to start? Deacon suggests that tweaking our expectations can help us squeeze in more goodness. For example, going from zero to a fully loaded self-care ritual – exercise, meditation, gratitude, setting intentions, green drinks, the works – can quickly feel overwhelming, and might not be sustainable.
"What I would say is start small, and start with something that works for you," Deacon says. Carve out the time and really prioritize your holistic health. As Deacon noted, many people often put their self-care on the back burner, as there are so many demands. However, Deacon is insistent on scheduling this time for ourselves, and realizing that "the world will not collapse!"
For her, that meant taking a quick meditation break every day, and eventually adding 10 minutes of exercise when she felt confident in her schedule. Others can consider taking a full lunch break or taking a walk during the day.
Accept the off days – and make them better
As the pandemic drags on, we may find ourselves on the receiving end of flaring tempers – or vice versa. "The sniping is real," says Deacon. "But I think it's a direct reflection of burnout and exhaustion. It's not a reflection of people being horrible human beings."
Rather than fighting back and making the situation worse, acknowledging that someone is having an off day can help give an upset colleague or loved one the support they need, says Deacon. "It's almost an act of respect and kindness to point it out to the person and say, 'Listen, something seems a little bit off here,'" she says. Open body language – that means uncrossing your arms – and being mindful to avoid excessive criticism can help make a chat go smoother, but you can even make the approach by email if that feels more comfortable.
Come together, even when you don't see eye to eye
Pandemic restrictions have taken a toll on our relationships, but lightening rules come with their own challenges for some couples, families and friends – especially if one party feels ready to travel, eat out and reduce mask-wearing, while the other doesn't. "I work with family members that aren't speaking to each other," says Deacon. Therefore, we need to emphasize the importance of leading with kindness, grace and respect. While many of us are still adjusting and trying out this new reality, Deacon suggests that we resist the urge to be "critical, judgmental or before making any concrete decisions to cut somebody off."
One approach that can help keep our relationships intact is starting a conversation in order to really listen and learn about what the other is experiencing, not to change minds. "The truth is that these are very emotional conversations," says Deacon. She recommends focusing on what each party is feeling, what they feel they're missing or worried about. "I find that when we focus less on the logical context and details, and more on the humanness of our emotions, we're better able to relate with one another."
Ask for help
When it comes to self-care, Deacon says, "Nobody else is going to do it for you, and we can't help others if we don't help ourselves first." But there are many ways we can ask for support if we're brave enough. At home, we can be intentional in sharing our needs with our friends and family.
"It can be as simple as saying, 'I need to be more deliberate in my self-care, and I need your support,'" says Deacon. Be specific about what you need them to take off your plate. If you crave social connection with friends, consider scheduling a regular check-in. At work, it may mean working through the fear of admitting you need help. "Don't hesitate to have that conversation with your manager," Deacon says.
Things our lawyers want you to know