Ajay Virmani has always been an entrepreneur at heart and has had the career journey to prove it. From a window washer to Canada's largest cargo airline CEOVirmani's life philosophy is to be a leader, to go where no one dares to. And his story is the proof of it.
When Ajay first arrived in Canada from New Delhi, he had humble beginnings as a window washer, then a brief stint as a life insurance salesman before eventually switching gears to work in transport. This move took him to new heights and set him on his path to eventually becoming the CEO of Canada's largest cargo airline, Cargojet. At the root of it all has been his drive and entrepreneurial spirit.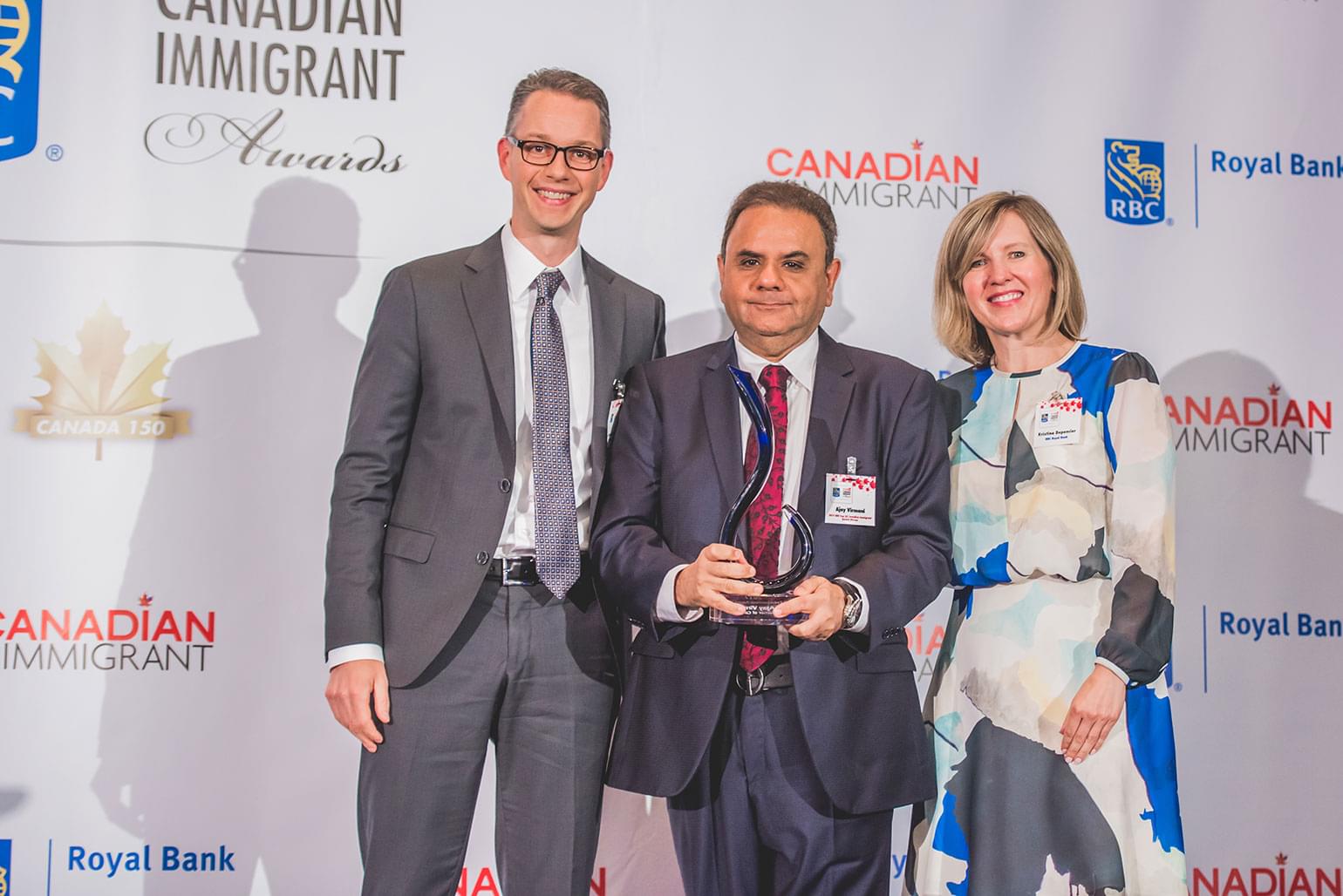 Ajay was recently recognized as a winner in the annual RBC Top 25 Canadian Immigrant Awards – an award that celebrates the outstanding accomplishments made by Canadian newcomers. He also won an additional distinction as the winner of the Entrepreneur Award for his contributions as a Canadian entrepreneur.
His perseverance to forge his own path in Canada – a country unfamiliar to everything he knew – is a story that resonates with so many new Canadians. I had the chance to hear more about Ajay's journey, what the award means to him and life as a newcomer. Here's his story.
Tell Me About the Challenges That Newcomers Face?
Newcomers face a lot of challenges when they move to a new country: language barriers, professional degrees not being accepted and an unfamiliar job market to name a few. But what I quickly learned is that you cannot let these challenges stop you – find a way to turn them into opportunities and let them motivate you to excel.
Entrepreneurs are made, not born - it is a matter of your thinking. Believe in your vision, forge ahead and be stubborn. And don't let hiccups get in your way.
What Advice Do You Have for Other Entrepreneurs?
My strongest piece of advice is to not follow the crowd – let the crowd follow you. Entrepreneurs are made, not born – it is a matter of your thinking. Believe in your vision, forge ahead and be stubborn. And don't let hiccups get in your way – including finances. A lot of people may think they do not have the capital to start a business. But the truth is if your ideas are visionary, capital will follow.
If you are thinking of starting a business – here are three ways you can stand out:
1. Be the first one to introduce a new product into the market.
2. If you are not the first, then be the best in market. Improve on a product or service that already exists – this may help you gain market share.
3. If you are not the first or the best, then be different! Find ways to truly differentiate yourself and look for unique opportunities. The market is always changing, so keep a pulse on what's out there and recognize where the opportunities are and go for it!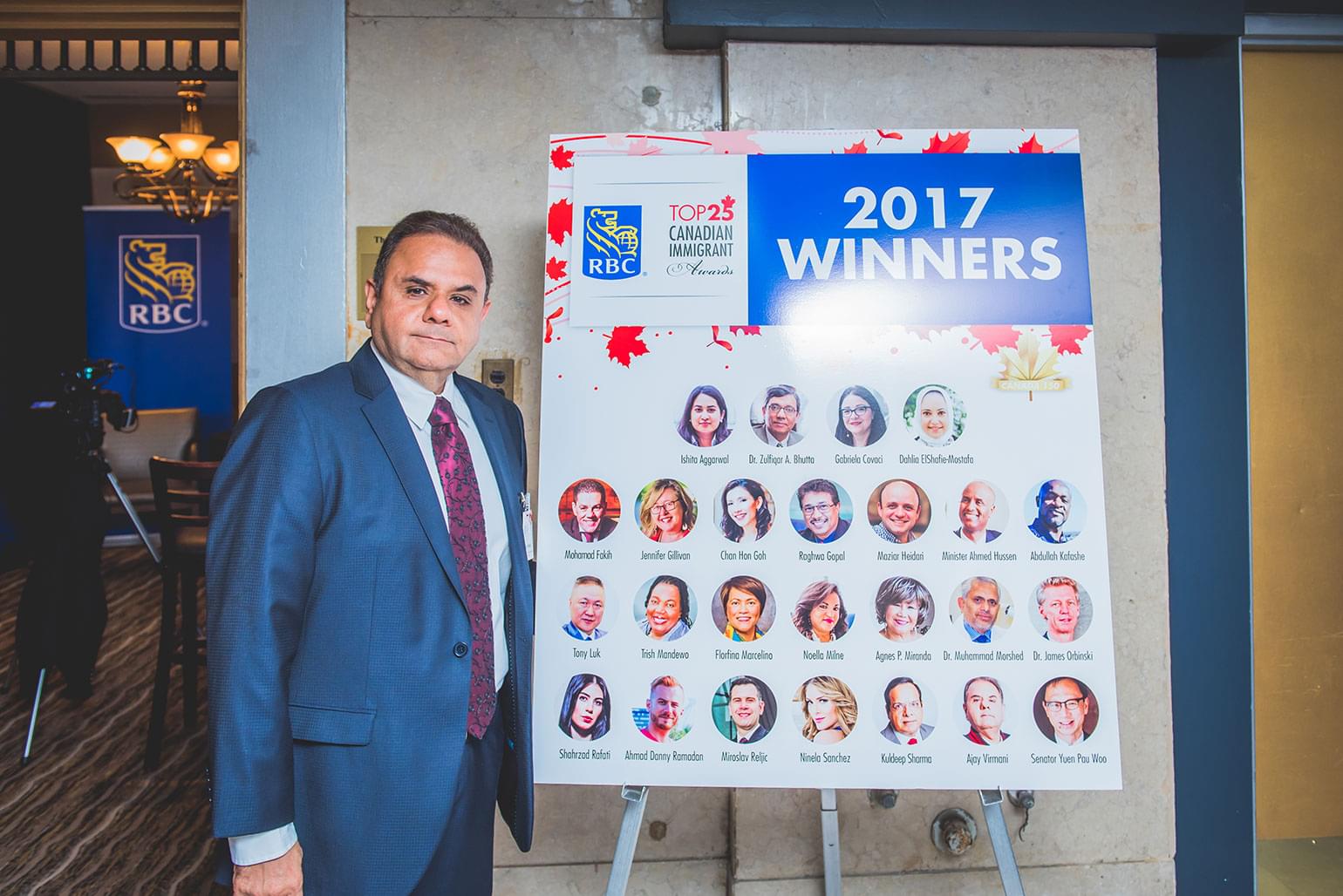 What Does Being Canadian Mean to You?
To me, being Canadian means that we are all different – we come from different places, different languages, food and culture, but at the end of the day – it all blends together and becomes one. Canada is all about so many different things but we share the common goals of humanity and opportunity. There is nothing better than our entire country supporting this vision for Canada.
What Motivates You to Go Higher and Push Yourself?
Above everything else, my employees motivate me. We started out with 40 people when we bought a bankrupt airline and now have 1,200 employees. I feel responsible in helping them grow, be challenged and have a bright future at Cargojet. That is a huge responsibility and a huge motivator.
What's Next for You Both Professionally and Personally?
Like many entrepreneurs, I don't have a set plan. I am keeping my eyes and ears open but I would like to grow the international side of our business and double the size of our company in the next 5 years.
Are you new to Canada? We have more advice on how to settle in faster.
This article is intended as general information only and is not to be relied upon as constituting legal, financial or other professional advice. A professional advisor should be consulted regarding your specific situation. Information presented is believed to be factual and up-to-date but we do not guarantee its accuracy and it should not be regarded as a complete analysis of the subjects discussed. All expressions of opinion reflect the judgment of the authors as of the date of publication and are subject to change. No endorsement of any third parties or their advice, opinions, information, products or services is expressly given or implied by Royal Bank of Canada or any of its affiliates.