Consumer Spending Trends: Holiday Spending Off to a Strong Start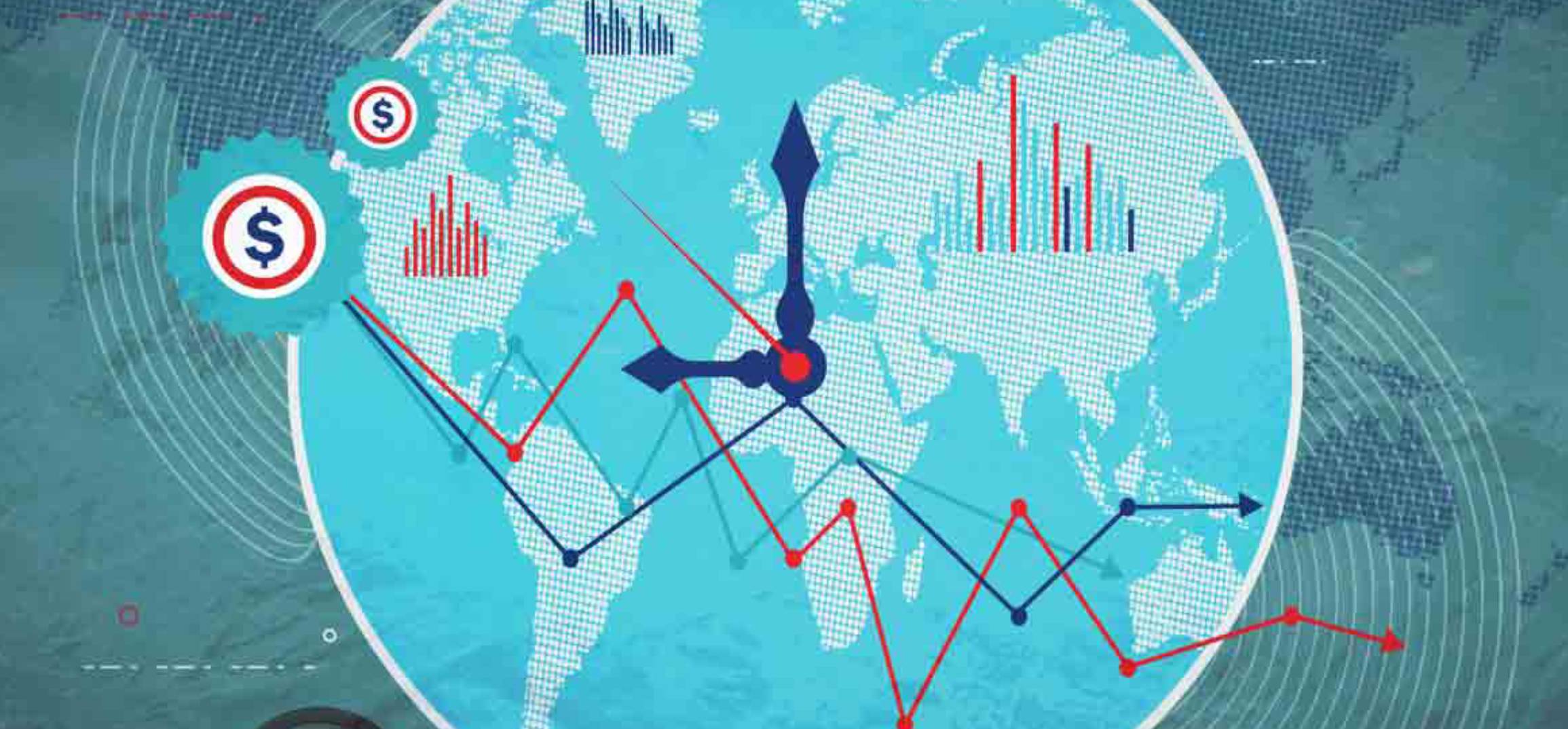 By The Inspired Investor TeamDecember 22, 2022
A new report shows that consumer spending remains steady in Canada after a healthy boost from Black Friday sales.
The following report was first published by RBC Economics on Dec 15, 2022.
A new report on consumer spending published by RBC Economics shows that Black Friday marked a strong start to the holiday shopping season in Canada, as sales surged higher in most sectors. Spending on electronics is running below prior holiday shopping periods, but spending on apparel, gifts, books, music, and entertainment is strong.
A few key points found in the report:
So far, holiday jewellery spending is 6 per cent below 2021 levels, but previous trends suggest a boost in purchases from last-minute shoppers may yet arrive.
Early signs suggest a moderation in accommodation spending is continuing, though restaurant spending is still running strong.
Spending is expected to soften in 2023 as interest rate hikes and inflation cut further into household purchasing power.
*Holiday goods spending categories have been revised from the previous iteration and include purchases classified by granular sub-categories within the following NOMI categories: Books, Journals, Music, & Photography, Record Shops, Apparel, Shoes, & Accessories, Clothing, Department Stores, Electronics. Gift, Hobby, Toy, & Game Shops, Jewellery, Shoes, and Specialty Retail.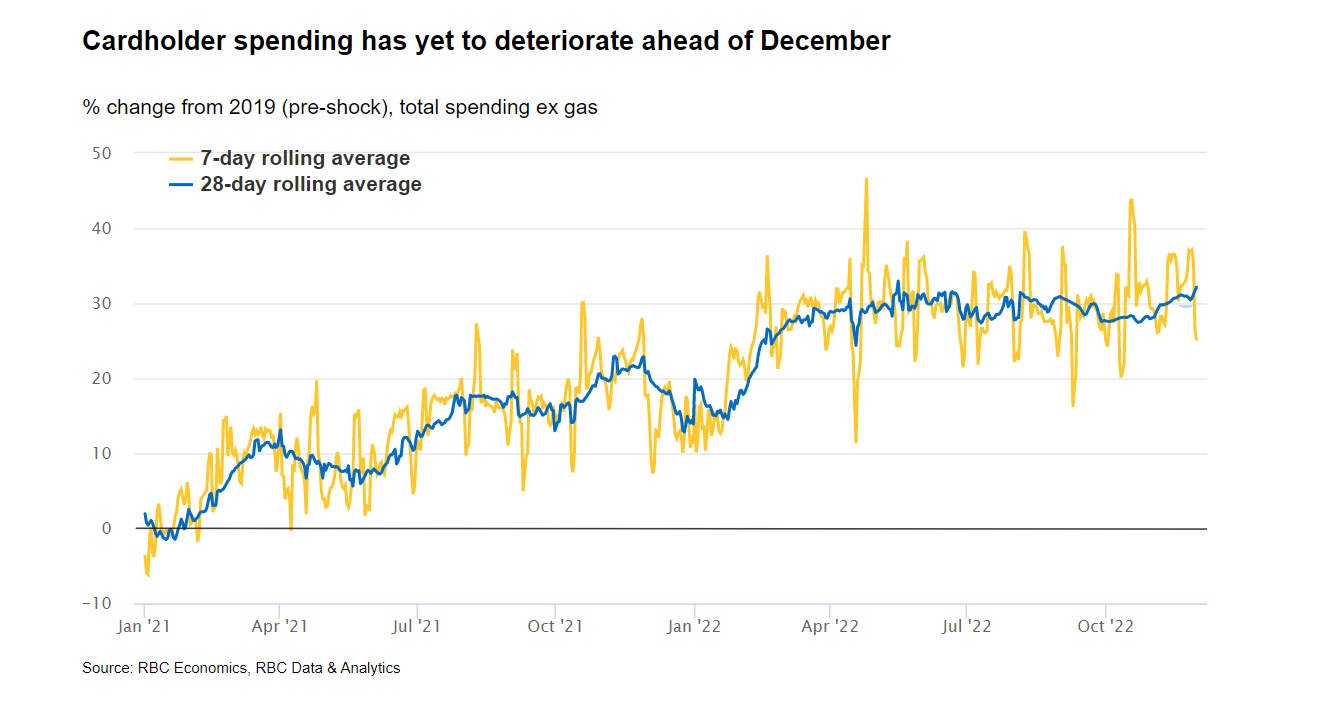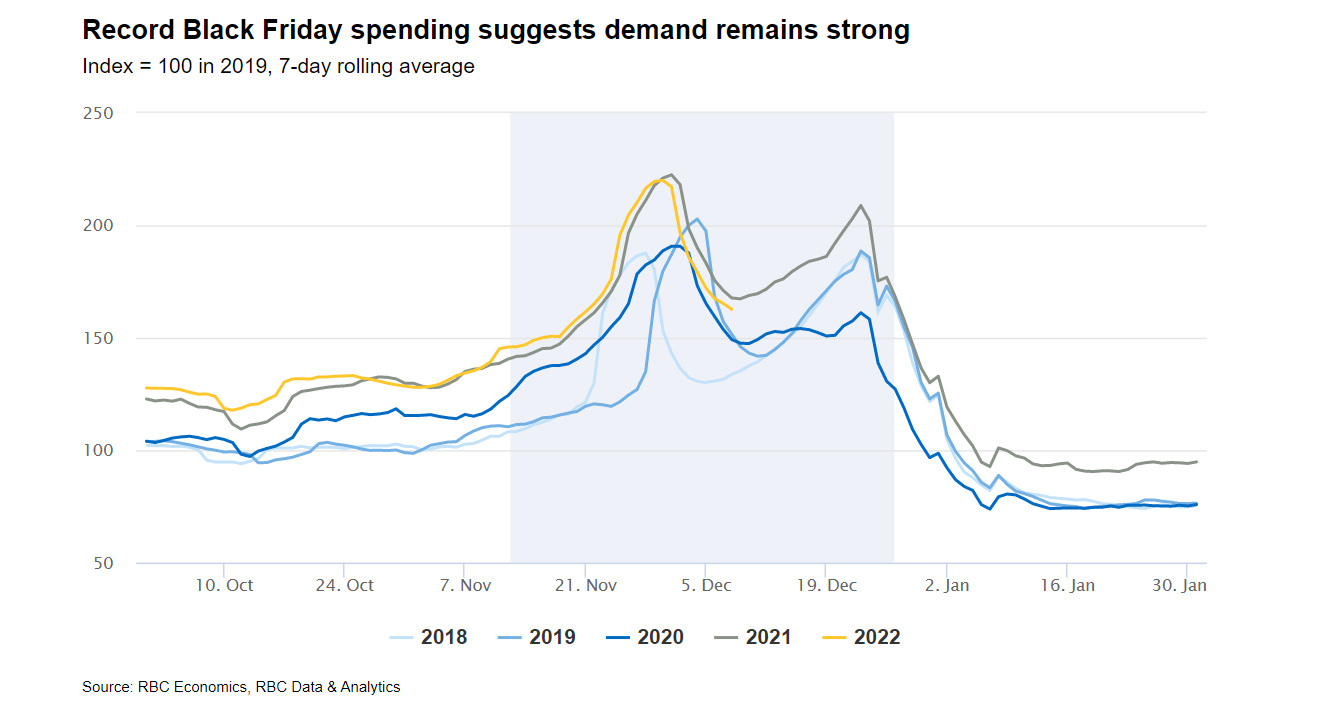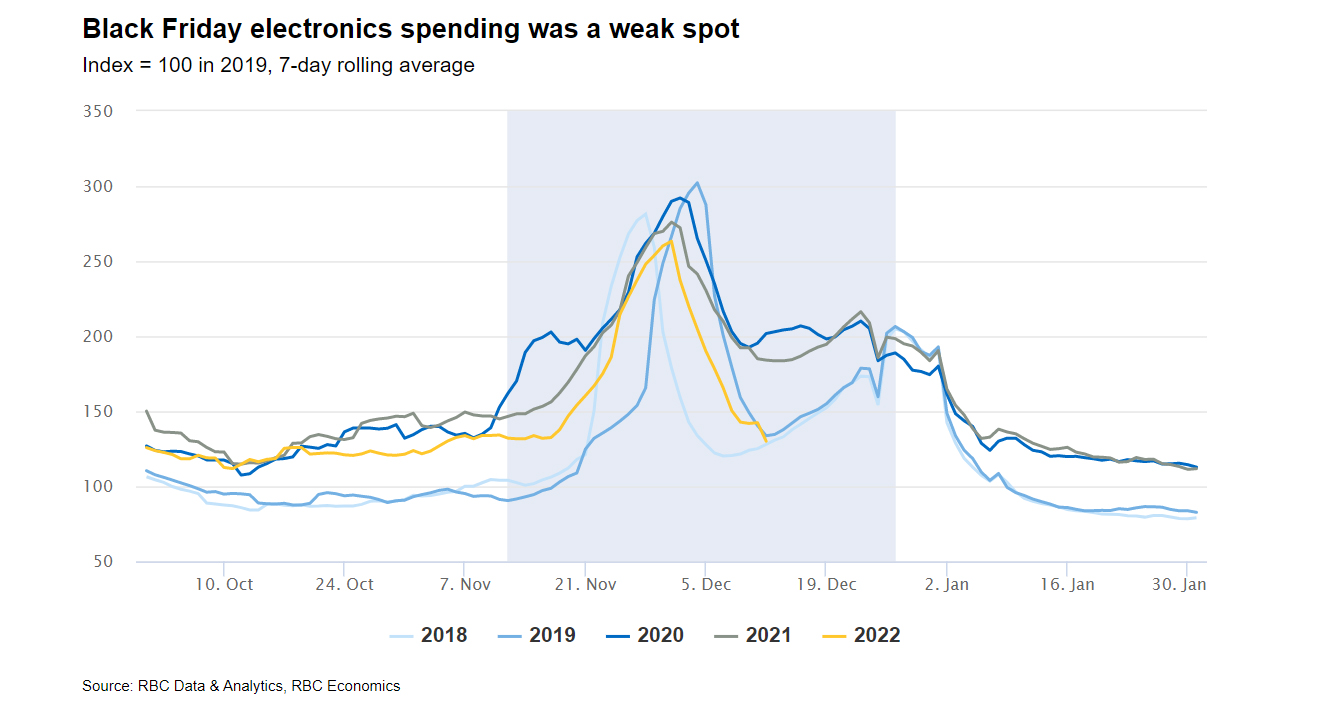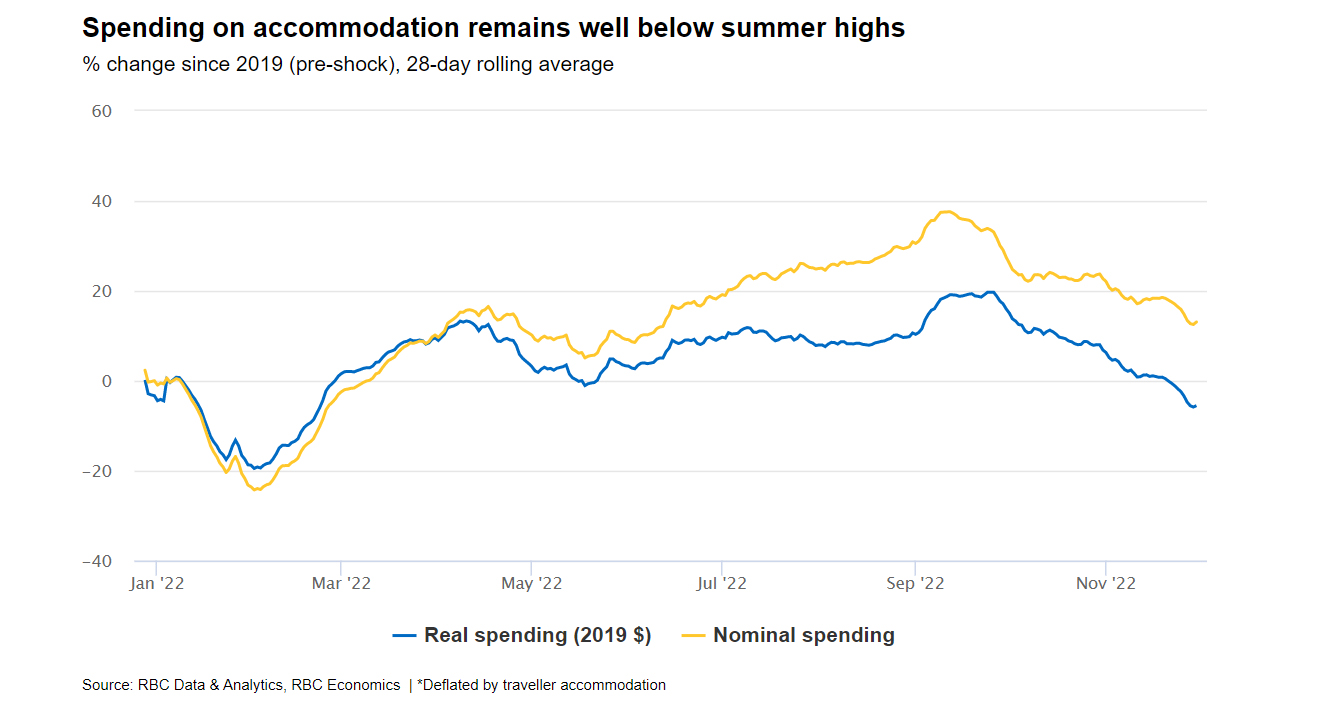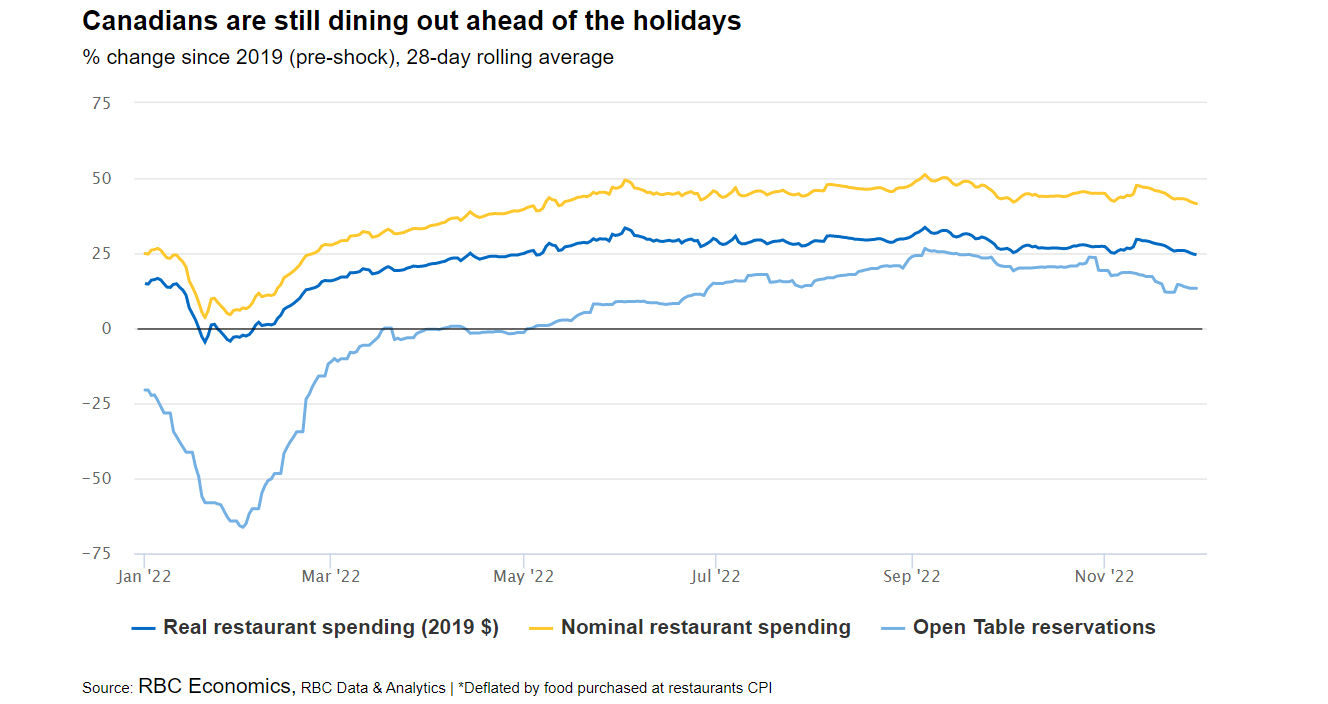 Things our lawyers want you to know