Christina's Investing Path from Debt to Financial Peace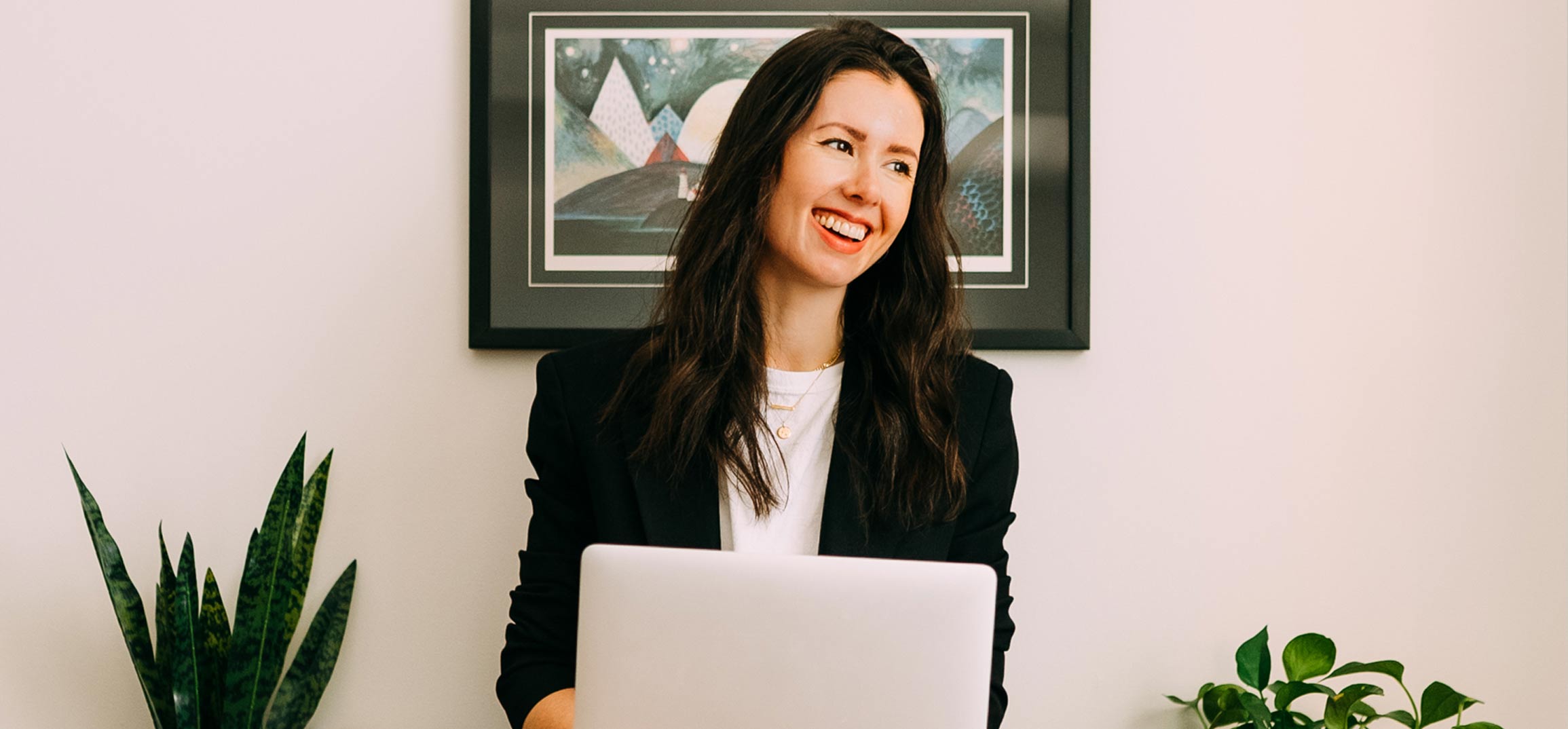 By RBCJanuary 11, 2022
One investor tackles her debt and fear to find confidence and increased self-worth.
This article was originally published in RBC Direct Investing's Inspired Investor magazine.
"I didn't know anything about money at all," says 34-year-old Christina1, who graduated from pharmacy school in 2014, but had never taken a personal finance course. "I still think that's so wild – to not have any financial skills when you get out of school as an adult, especially going into a professional career," says the Toronto-based pharmacist.
As a fresh grad, Christina noticed a lot of chatter about investing among her new work colleagues. "Everybody was talking about getting an RRSP," she recalls, and though Christina didn't know much about Registered Retirement Savings Plans (RRSPs), she opened one and bought some mutual funds. "I was very risk averse and had a balanced portfolio. But I didn't really know what that was. I just knew that I should be doing it," she says.
In 2017, encouraged again by workplace conversations, Christina decided to explore other investing options and opened a Tax-Free Savings Account (TFSA). Since then, she's gained a lot of knowledge, clarity and confidence – in and out of her portfolio. Here she shares a bit about her journey.
Finding her fit:
The deeper Christina immersed herself into the world of finance and investing, the more she understood what best suited her needs. "I ended up moving money into stocks and ETFs," she says. "When I started understanding where my risk level was and what my growth potential was, I realized that I have time on my side and could accept a little bit more risk to potentially gain a little more growth."

Playing to her strengths:
Reflecting back on her investing journey so far, Christina says, "I realized it's not as scary as it's often made out to be." She's learned a lot, and she plays to her strengths when she can. For example, when a stock appears to be popular, Christina says it can be difficult to discern the reasons behind "the hype." That's why she often looks into investments that are in areas familiar to her. "Pharmaceuticals, for instance, is something I understand," she says, "so if someone talks about a new medication that a company is working on, then I research the clinical trials, the data and any announcements that may be coming up."
Expanding horizons:
Though Christina would give herself a zero on the confidence scale when she first began investing, today she rates herself a five or six out of 10. "I've learned so much," says Christina. "I think finances and behaviour – even things like self-worth and self-confidence – are so tightly woven together." By getting out of debt, budgeting and getting into investing, she says she's gained a lot of confidence, which she has seen snowball into other areas of her life.
What it all means:
What does investing and financial peace mean to Christina? "My money finally being my own, so I don't owe anybody else anything." She is building an emergency fund, and aims to become a homeowner, in an effort to build a secure foundation for herself financially. In the long-term, like many investors, she is working toward financial freedom. "To me, that means having no fear or stress around money," she says.
Things our lawyers want you to know
This article is intended as general information only and is not to be relied upon as constituting legal, financial or other professional advice. A professional advisor should be consulted regarding your specific situation. Information presented is believed to be factual and up-to-date but we do not guarantee its accuracy and it should not be regarded as a complete analysis of the subjects discussed. All expressions of opinion reflect the judgment of the authors as of the date of publication and are subject to change. No endorsement of any third parties or their advice, opinions, information, products or services is expressly given or implied by Royal Bank of Canada or any of its affiliates.