Anika Rastogi (9) isn't dreaming of going to space, she's planning on it — and she's taken clear steps to achieve her lofty goal. With the support of fellow astronauts and RBC, she might just make it happen
At some point, every child asks themselves "what do I want to be when I grow up?" Dreaming about the future and the role you might have as a grown up is an important part of being a kid. Just ask the family of Anish Rastogi …
For the last five years, Anish Rastogi has participated in the annual RBC Race for the Kids. Last year, he brought his kids along, where the family met RBC CEO Dave McKay.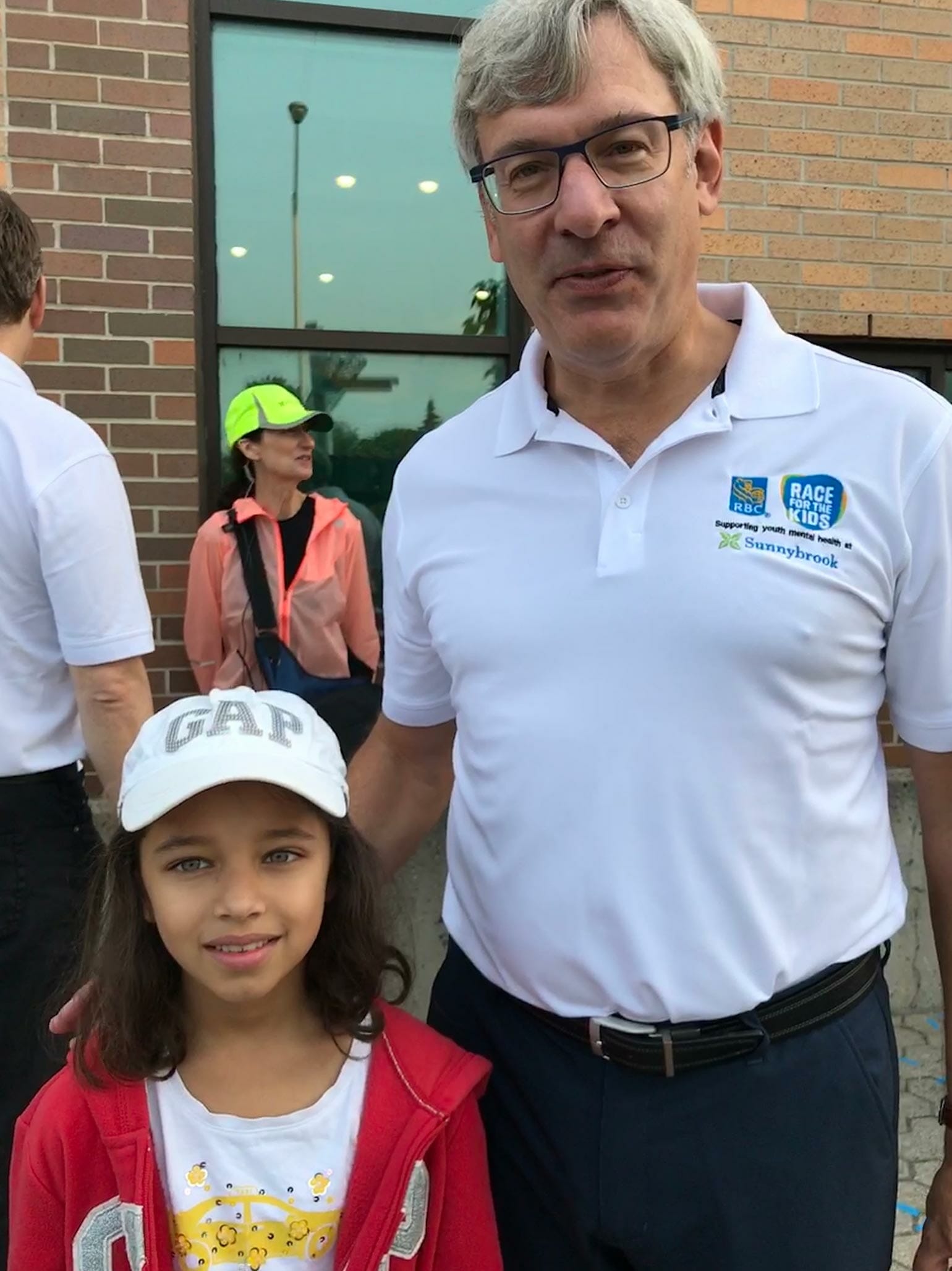 Upon meeting Anika (age 9) and Arjun (age 6), McKay asked what they wanted to be when they grew up. Arjun had a few ideas … perhaps a doctor, maybe a banker like his dad. But Anika answered without a hint of hesitation: An astronaut.
Going into space and exploring new worlds isn't an uncommon dream for a child. The thing is, Anika isn't dreaming of going into space … she's planning on it. As it turns out, Anika and her younger brother have plans for Mars that include RBC: The two have come up with an idea to put the first branch on the red planet, and weren't shy to tell McKay all about it, writing to him after the race with their bold plans.
Dave wanted to help make their vision a reality and tasked some of his colleagues to help bring the idea to life. The result was a framed poster of what a RBC branch on Mars could look like, which Dave sent along with an invitation to discuss the idea further at this year's Race for the Kids.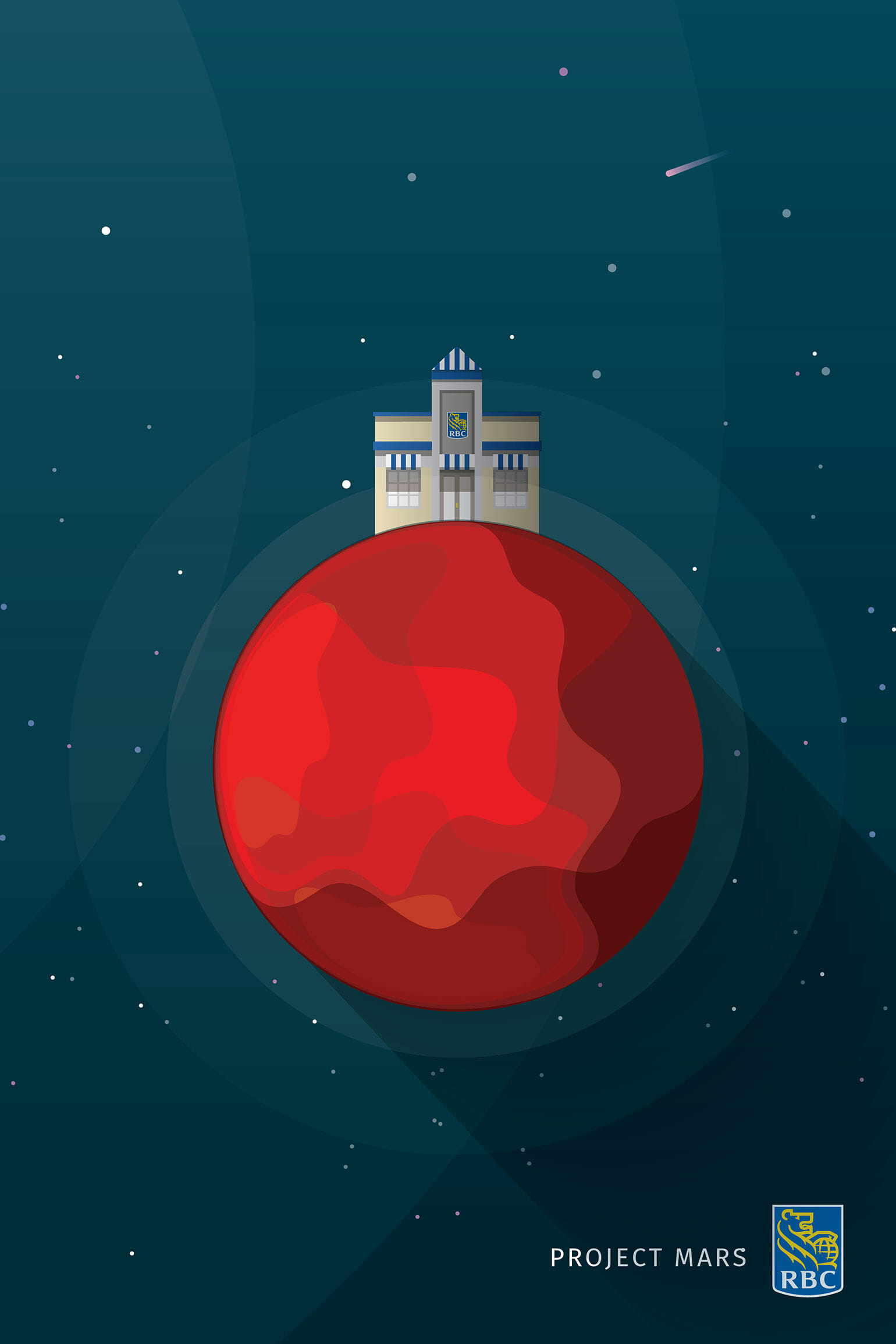 While training for this year's Race, Anika, Arjun and their parents sat down to discuss how their plans for a branch on Mars are coming along, and what progress they have made over the past year.
Taking Steps to Turn a Dream Into Reality
Anika is a realist, a planner and a dreamer. Her dream is to be the first person on Mars. Realistically, she knows that she will still be in school if the plan to land humans on Mars becomes a reality in the next 10 years — and that it will take 100 years to make Mars habitable. But she is up for the challenge. To achieve the dream, there is a lot of planning to do. Since she knows it's a long road, she's taking action now.
Just shy of 9-years old, she's taken clear and measured steps to help fulfill her dream, such as visiting the Kennedy Space Center in Florida, controlling Mars simulators, corresponding with other Canadian astronauts and taking flying lessons.
"We need to get started," she says of her dream of getting to Mars, proving that you're never too young to start innovating and to begin turning your dreams into reality. No matter your age or how out of the world your ideas might be, you can dream big and make big things happen. And if you get support from the right people, you could achieve those dreams sooner. Having the CEO of Canada's largest bank on board certainly helps.
Helping Canadians in the meantime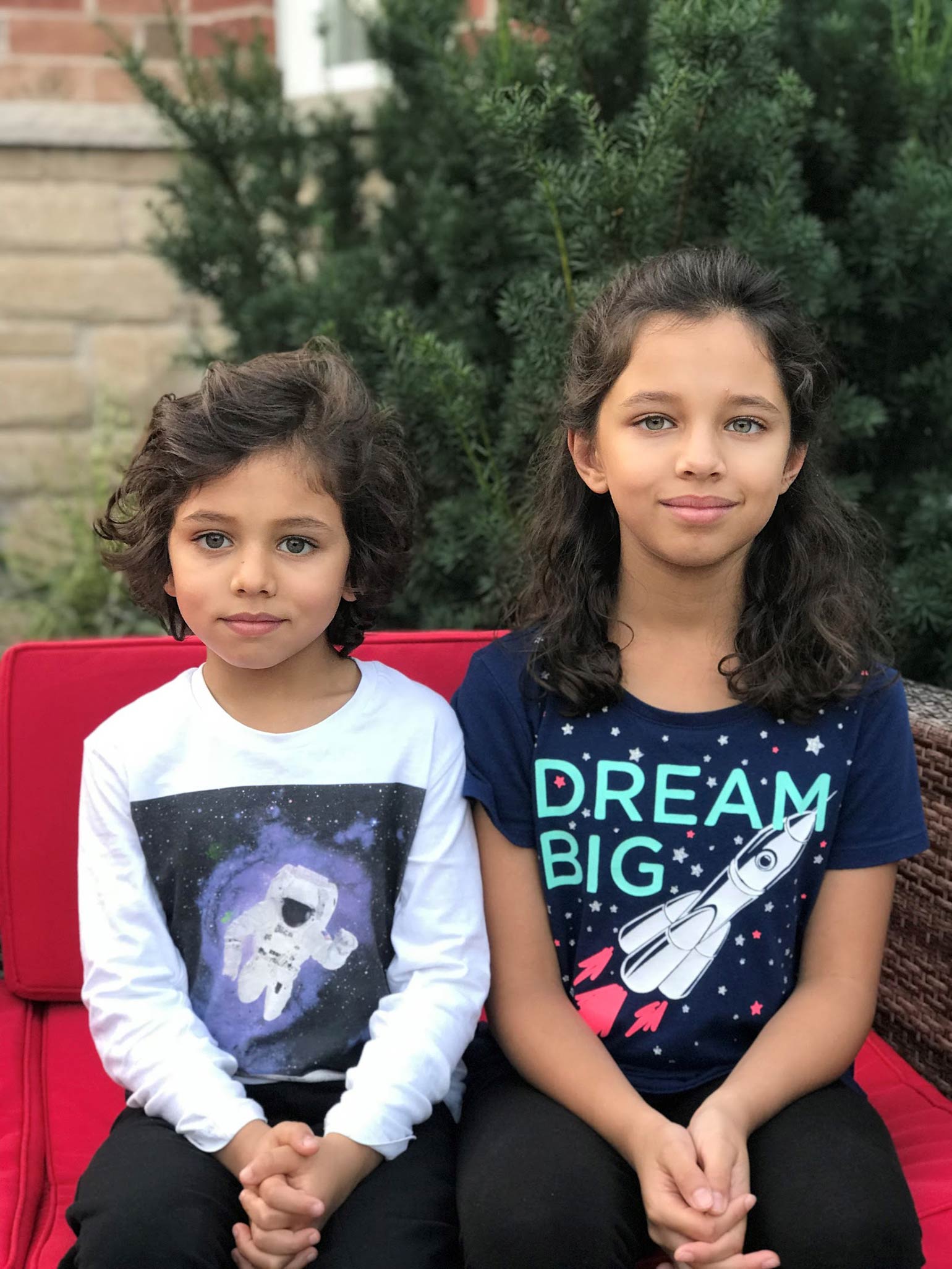 So what's next on the list for Anika and her brother Arjun? While they work towards their plans for a branch — and future life — on Mars, they understand the need to improve life for Canadians here on earth. They have RBC Race for the Kids coming up, and they are looking forward to helping raise money for youth mental health.
Says Anika:"I am running because it important to have parent's kids healthy, and that is what we are doing — raising money for the wellbeing of kids." Adds Arjun: "I am running because I want to help raise money for kids so they have healthy future."
Anika and Arjun also emphasized that they are behind the notion that the more you explore space, the more you appreciate what you have on earth. Like health, happiness, and the ability to dream the biggest dreams out there.
Step Forward for Youth Mental Health
1.2 million young Canadians struggle with mental health issues, such as anxiety disorder, bipolar disorder, depression and addiction but only one in five will get the specialized treatment they need.
On Saturday September 15, 2018, you can join thousands of walkers and runners like Anika and Arjun as they raise money to support the Family Navigation Project at Sunnybrook, helping more young people find the mental health care they desperately need.
This article is intended as general information only and is not to be relied upon as constituting legal, financial or other professional advice. A professional advisor should be consulted regarding your specific situation. Information presented is believed to be factual and up-to-date but we do not guarantee its accuracy and it should not be regarded as a complete analysis of the subjects discussed. All expressions of opinion reflect the judgment of the authors as of the date of publication and are subject to change. No endorsement of any third parties or their advice, opinions, information, products or services is expressly given or implied by Royal Bank of Canada or any of its affiliates.