Thanks to rising mortgage rates and inflation, household budgets across North America have felt the squeeze. If you're looking for your dollar to go further in the U.S., these are the cheapest cities in the U.S., with more affordable housing and a lower cost of living … plus some hidden charms.
According to Realtor.com data, as of September 2022, the median national home price in the U.S. was $427,250 — a 30 per cent increase from 2020. In many areas across the country, COVID-19 drove up housing prices — and in the economic fallout of the pandemic, inflation has made the cost of everyday goods higher than they've been in over 40 years.
The good news for Canadians is that there are still affordable places to be found in U.S. cities — through low housing prices, low taxes or cheaper prices for essential goods and services.
These 10 metro areas are worth exploring for budget-conscious buyers.
1. Youngstown, Ohio
Located halfway between Cleveland and Pittsburgh, Youngstown is among the cheapest metropolitan areas in the country. Once a major steel manufacturing town, residents started to move out in the 1970s, leaving falling housing prices in their wake.
Today, however, the city is in the midst of a cultural and economic renaissance, and the downtown area is seeing a resurgence of business. With a median home list price of $149,9001, the cost of housing remains very low, making Youngstown a great find for buyers seeking affordability.
2. Scranton, Pennsylvania
Scranton has a rich history as an industrial-era boomtown, but like many of its counterparts, it saw declining populations as manufacturing plants closed a few decades back. Housing prices have increased over the last few years as the city's healthy downtown regenerates, and its low crime rate makes it a great option for families. The median home list price is only $225,000 — more than $200,000 below the national average.
3. Syracuse, New York
Syracuse was recently named one of the best places for middle-class homebuyers by Realtor.com — and for a good reason. With a low crime rate, great restaurants and proximity to Onondaga Lake and the water sports it offers, Syracuse is an exciting university town where you can still find a three-bedroom home for about $220,000 in a historic neighbourhood, minutes from the lake.
4. Topeka, Kansas
The capital of Kansas, Topeka, offers a cost of living almost a fifth lower than the national average, according to the Council for Community and Economic Research's (C2ER) calculations of living expenses. Housing is cheaper than the U.S. average by about 28 per cent, and locals also save on groceries, utilities, healthcare and transportation compared to the rest of the country.
The area supports jobs in government, healthcare, retail and manufacturing, has a healthy local restaurant scene and offers water activities aplenty on Lake Shawnee.
5. Jackson, Mississippi
Jackson is the capital of Mississippi and boasts a cost of living 16.6 per cent below the U.S. average. With a median home list price under $300,000, Jackson is one of the most affordable cities to live in the U.S. Known for its literary history and soul music, the city takes old-school southern hospitality seriously while progressing steadily in the arts, culinary and cultural scenes.
6. McAllen, Texas
Some of the best housing deals can be found in this border city in the Rio Grande Valley, which features many parks, a vibrant metro area and an abundance of medical facilities. It's not only a major centre for retail, trade, tourism and manufacturing, but it's also home to over 550 species of birds and 300+ species of butterflies. With a median home list price of $270,000, it's well under the national average.
7. Anniston, Alabama
Alabama has the second lowest property tax rate among U.S. states, immediately boosting its affordability for residents and home buyers. Its low cost of living puts it among the 10 cheapest U.S. cities to live in, and overall housing costs in the area are 42 per cent lower than what the average American pays. Situated between Atlanta and Birmingham, Anniston is close to the Mountain Longleaf National Wildlife Refuge. It's a great spot for hikers, mountain bikers and other outdoor sports enthusiasts.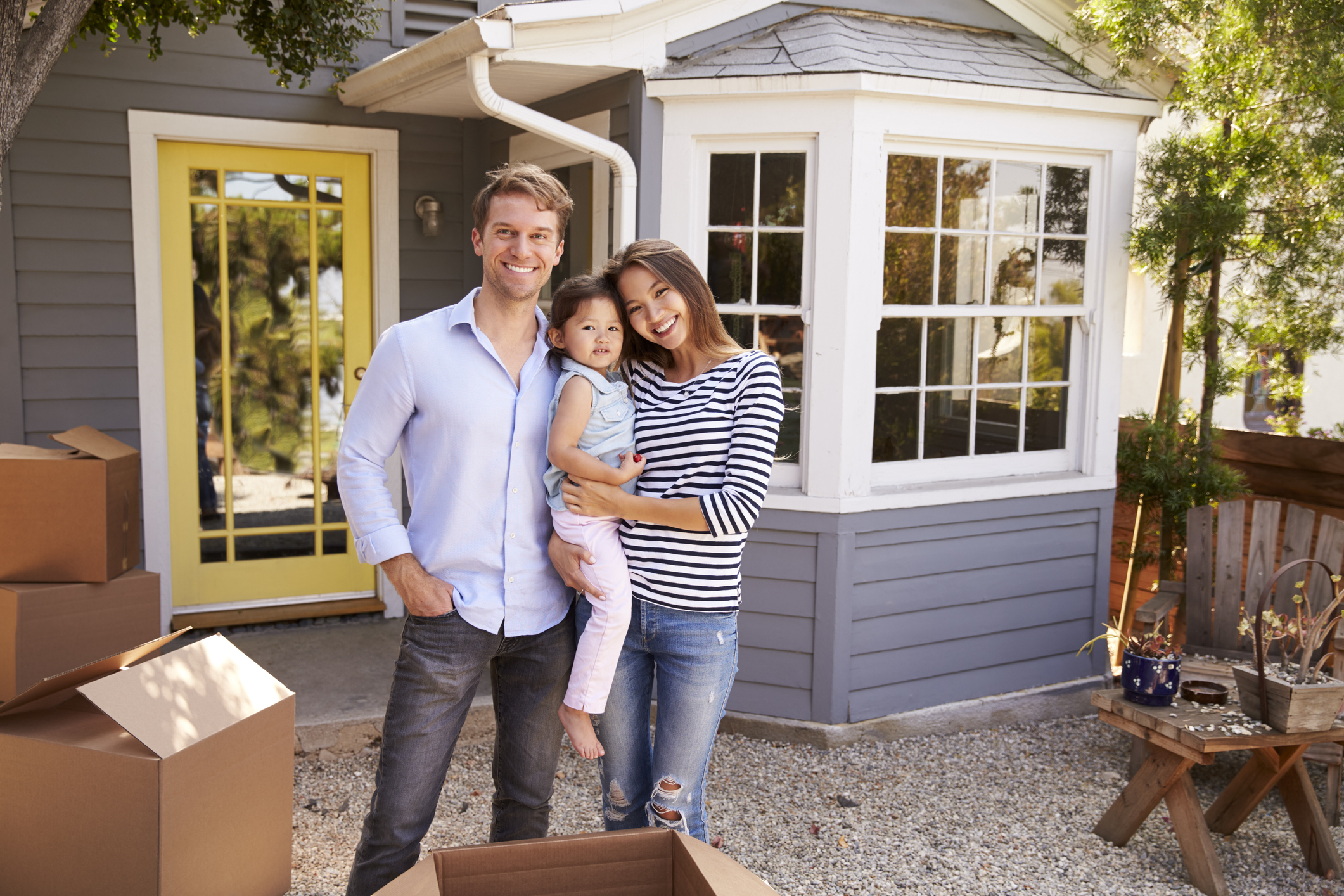 Thinking of Buying a U.S. Home?
RBC U.S HomePlus™ Advantage is built exclusively for Canadians to provide full-service support through every step of the U.S. home buying process
8. Little Rock, Arkansas
Little Rock is emerging as an exciting place to live, growing in popularity among history buffs, foodies and art enthusiasts. It's also an easy drive to the Ozark Mountains, which provide lots of places to enjoy the outdoors. With a median home list price of under $300,000, Little Rock was recently named by Realtor.com as one of the best for middle-class buyers due to its low cost of living and the regeneration of its downtown area.
9. Columbia, South Carolina
Although this South Carolina capital city is a fast-growing metropolitan area, it retains a small-town feel and friendly culture. It also features a fantastic art and restaurant scene, and three-bedroom homes go for about $310,000. Boasting one of the lowest property tax rates in the country, South Carolina is a great spot for those seeking a lower cost of living (and great year-round weather).
10. Augusta, Georgia
While perhaps best known as the site of the Masters Golf Tournament, there is more to Augusta, Georgia, than golf! It has a thriving culinary scene and features exciting arts and outdoor activities. It's also a top destination for retirees, given its warm weather and low cost of living (among the 10 lowest in the U.S.). Buyers can find homes on bigger lots for around $300,000.
This article is intended as general information only and is not to be relied upon as constituting legal, financial or other professional advice. A professional advisor should be consulted regarding your specific situation. Information presented is believed to be factual and up-to-date but we do not guarantee its accuracy and it should not be regarded as a complete analysis of the subjects discussed. All expressions of opinion reflect the judgment of the authors as of the date of publication and are subject to change. No endorsement of any third parties or their advice, opinions, information, products or services is expressly given or implied by Royal Bank of Canada or any of its affiliates.