Traveling to a new destination is exciting. We want to take in all the sights and the sounds, experience the cultures, and come back home and relive the memories. This is where taking good photos comes into play.
With these few helpful tips from professional photographer Jamie Out, you can be wowing your family and friends or your growing Instagram following in no time. Show us your best travel photos on the @RBCAvion Instagram page and tag @RBCAvion and #Avioning for a chance to be featured on the channel.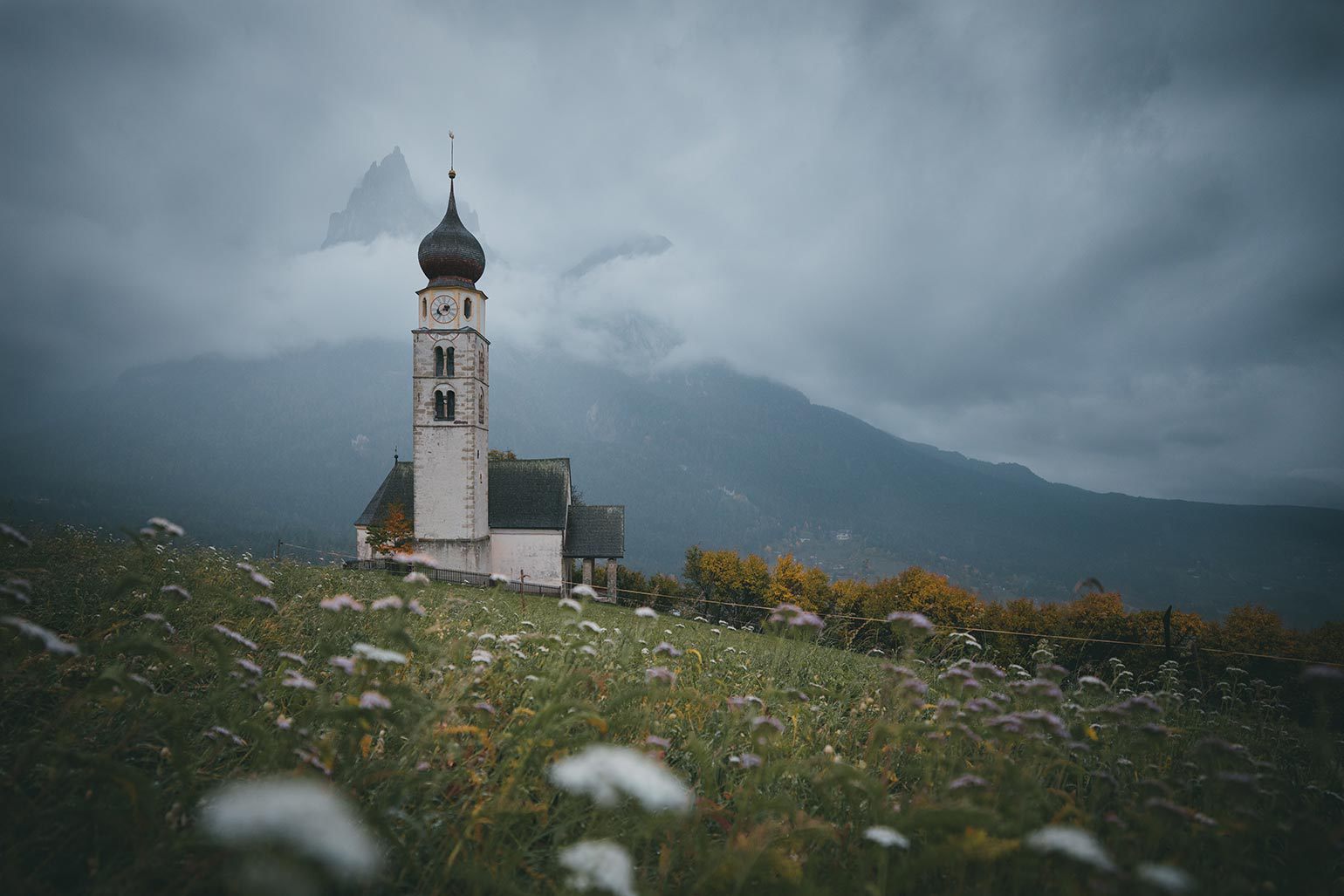 Tip 1: Think About Composition
Consider composition and planning out your shot to immediately make your photos more eye-catching and interesting. It's easy to walk up to a location and snap a few photos, and perhaps the scenery is stunning enough that the photo will really be appealing. But nine times out of ten that photo is going to be boring and not draw the viewer in at all. When walking up to a scene, it is important to find an interesting subject. It could be a building, some foliage, or even the coffee you just ordered from a cafe. The idea is to place that subject in the frame to the left or right of center. This rule of thirds composition technique allows the viewer to find interest in the subject as well as the background. If you set up your grid mode in your camera or cell phone and place your subject where the lines intersect, you'll already be well on your way to taking more interesting photos. Another idea is to seek out new angles. Perhaps getting lower to the ground, or shooting at a higher vantage point will make the photo more unique and allow for a much more interesting composition.
Tip 2: Search for the Light
This is the one tip that often sets the real photographers apart from the everyday photography enthusiast. To capture the light, wake up for sunrise or stay through sunset until the light disappears. These times are known as Golden Hour and for good reason. At these times of day, the light evens out and softens, allowing for less shadows and often more dramatic lighting conditions in the sky. These are the times of day that you get the beautiful colours and warmer tones in your photos. Not only will the lighting look much better, but often the areas you are photographing will be much less busy as people will most likely be just waking up or heading off to dinner or home. If you are trying to shoot mid- day, look for places with shade or when there are lots of clouds covering the harsh sunlight. Ninety percent of my photos are taken during "Golden Hour" times and I encourage you to put the urge to sleep-in aside and get up to witness the best moments of the day.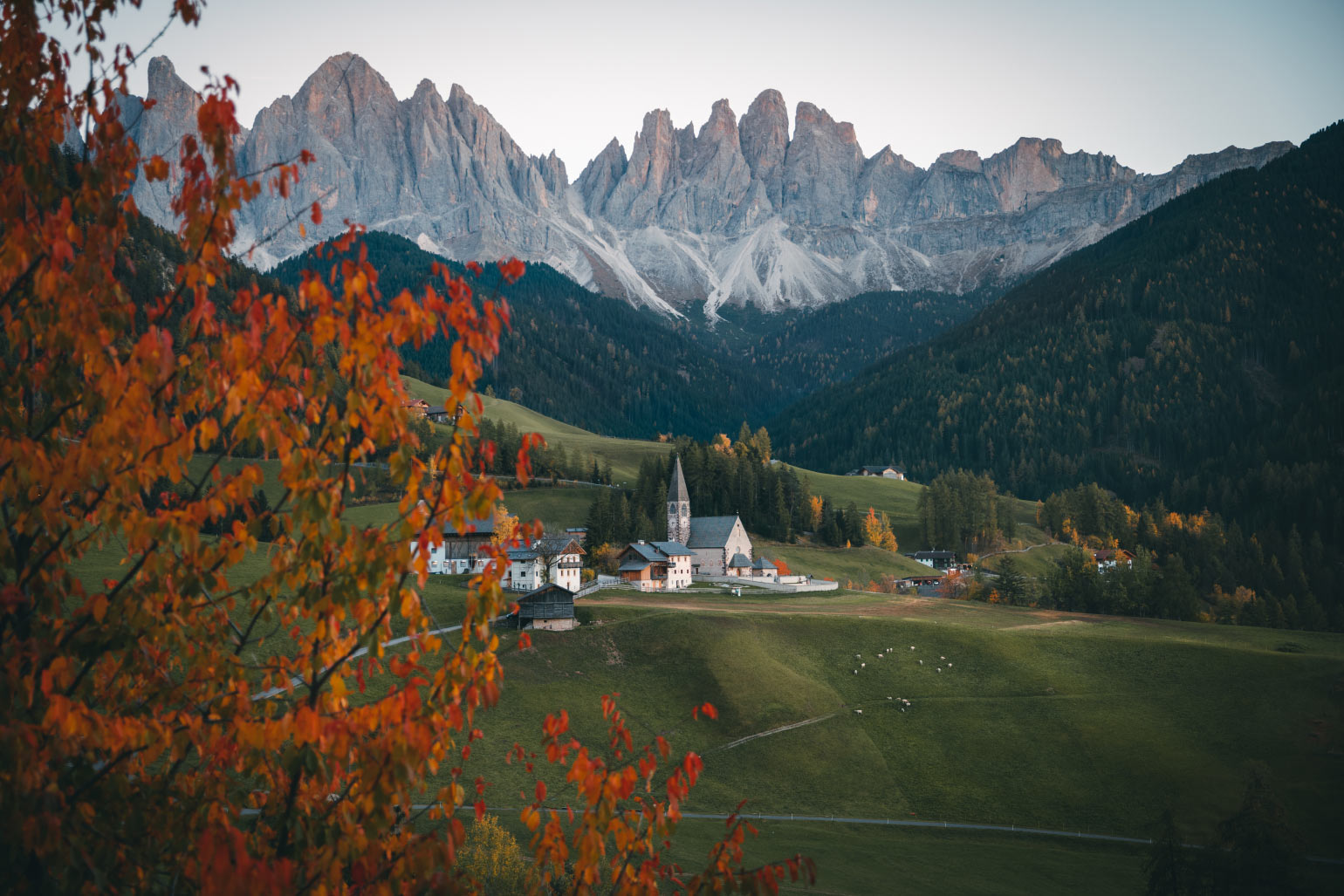 Tip 3: Plan Out Your Locations
By taking that extra step to research specific shooting locations, you are going to maximize your shooting time and minimize time spent researching when you get to your destination. Obviously it's important to leave a bit of free time for last minute spots or ideas you may hear about from locals or fellow travellers, but having a general list of places to visit will help you get more of the shots you want. It also helps to think about if that spot is a better sunrise or sunset location. Using an app like Photopills, which can track the location of the sun, can help you decide what will look best if you only have time to visit the spot once.
A tip that I have found useful over the years is saving photo spots that I want to visit on my google maps. If I see a spot on Instagram or online that I want to visit, I will take the extra time to find the location and pin it on my maps for use later. That way if I end up traveling to that location years down the road, I will have a generated a good amount of saved locations to shoot and maybe even book nearby accommodations.
Tip 4: Prepare for the Weather
Now this may seem like an obvious tip, but each day can change dramatically while traveling. It's important to consider that you won't be waking up to brilliant coloured sunrises every single morning. Pack a good quality light rain jacket with you to your destination and a waterproof bag for keeping your camera gear protected.
Taking pictures in more extreme weather can add incredible drama to your photos. It also regularly forces you to get more creative with your shots. If that amazing mountain range you were hoping to shoot is covered in a thick blanket of clouds and rain, perhaps now would be a good time to shoot some rainy day portraits, or get creative with some macro shots of the rain on foliage or window panes. The great thing about photography is it forces you at times to think outside the box. Weather can push you to attempt shots that you wouldn't otherwise consider.
Regardless of what or where you shoot, make it about the memories and experiences. Put the camera down for a minute and take in the moment. Breathe deeply. Consider your surroundings and be present. Hopefully, you will come away with greater clarity and peace. And if not, I'm sure you'll have a few good photos to look back on.
This article is intended as general information only and is not to be relied upon as constituting legal, financial or other professional advice. A professional advisor should be consulted regarding your specific situation. Information presented is believed to be factual and up-to-date but we do not guarantee its accuracy and it should not be regarded as a complete analysis of the subjects discussed. All expressions of opinion reflect the judgment of the authors as of the date of publication and are subject to change. No endorsement of any third parties or their advice, opinions, information, products or services is expressly given or implied by Royal Bank of Canada or any of its affiliates.