Sweet Savings: Homemade Holiday Gifts from the Kitchen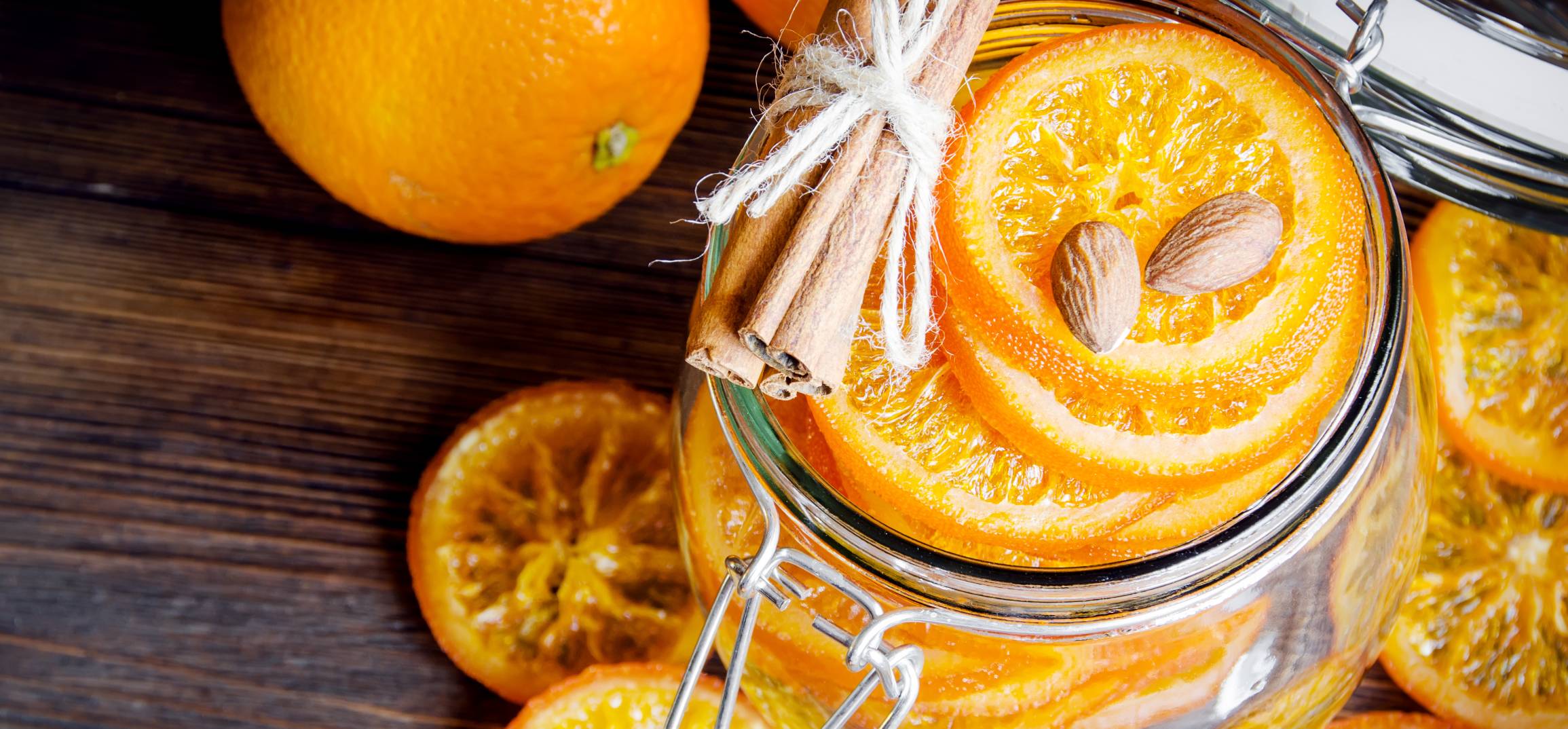 By Bonny ReichertDecember 2, 2022
Be everyone's favourite dinner guest with these quick and delicious gifts you can cook up without breaking your holiday spending budget.
With soaring inflation biting into budgets these days, a little creativity may be just the ticket to treating someone this holiday season while still saving your wallet. Need last-minute gift ideas or a quick hostess gift? Head to your kitchen!
Warm and personal, homemade gifts from the kitchen let you treat friends, family, colleagues, teachers and anyone else on your list without blowing your holiday budget. You'll be everyone's favourite guest with these low-cost, high-taste – and eco-friendly – treats.
Here are five ideas for pretty and delicious treats to gift throughout the holidays. But, they're so tasty and versatile, your peeps will welcome them any time of year.
Pro tip: To make them look as good as they taste, gather an assortment of jars and tins, a roll of craft paper or paper bags, and some pretty ribbon.
Candied citrus slices
Use any kind of oranges for this treat, from navels to clementines to blood oranges. Any lemons will do, too. These are perfect for neighbours or teachers, who can enjoy them as they are or as cocktail garnishes.
Mix equal parts water and sugar in a saucepan (2 cups for each gift). Heat until sugar dissolves, stirring occasionally. Meanwhile wash and dry oranges and lemons (about one orange and half a lemon for each gift). Cut slices 1/8-inch thick. Drop into the sugar syrup and simmer for 40 minutes. When the pith of the oranges (the white layer between the peel and the fruit) becomes almost translucent, pull the slices out of the syrup and place on a wire rack. Dry on a baking sheet in an oven set to 200 F, for about an hour. Dip the slices in granulated sugar and pack them up.
Sweet and spicy pumpkin seeds
Here's a perfect one for a colleague (or anyone) who might enjoy a protein pick-me-up on a long winter afternoon.
Whisk 1 egg white in a large bowl until foamy. Add 1/3 cup brown sugar, 1/2 teaspoon salt, 1/2 teaspoon cayenne pepper and mix until combined. Add two cups raw, shelled pumpkin seeds and toss until coated. Tip the contents of the bowl onto a sheet pan lined with parchment paper. Roast in the oven at 325 F for half an hour, gently mixing and breaking up the clumps of seeds every 10 minutes or so. When cool, pack in small Mason jars or bags.
Makes two or three gifts, depending on size.
Chocolate dipped ginger
Sweet and spicy, this is a great hostess gift to have ready when you're dashing to a friend's place for dinner or drinks.
Pick up candied ginger discs or cubes from the grocery or bulk-food store. Melt good-quality dark chocolate (chips are fine and not too expensive) in a bowl over a pot of simmering water. (Don't let the water boil too hard, as water splashing into the chocolate will make it seize. Not good!) Dip one end of each piece of ginger in the chocolate and cool on a piece of parchment paper until set. To save even more, you can even candy the ginger yourself (the same process as the orange slices, though the ginger should be a cut a bit thicker and it will take almost twice as long in the syrup).
Old-fashioned sponge toffee
Perfect for anyone who has a nostalgic sweet tooth — and not as tricky to make as you might think.
In a deep, heavy-bottomed saucepan, combine two cups of white sugar, 1/2 cup corn syrup and 6 tbsp water. Stir over medium heat until dissolved. Let boil without stirring until the temperature on a candy thermometer reaches 300 F – about 15 minutes. Meanwhile, line the bottom and the sides of a glass or metal baking dish (about 9 x 13 inches) with foil and butter foil generously. As soon as candy reaches 300 F, take the pan off the heat and whisk in 2 scant tablespoons baking soda. Pour the bubbling mixture into the prepared pan. Allow to cool completely at room temperature before breaking into chunks and packing into jars.
Makes a few gifts, depending on size.
Festive pecan brittle
Impressive to look at, delicious to crunch.
Butter a parchment-lined baking tray and set aside. Combine 1 cup of sugar and ½ cup corn syrup with 2 tbsp water in a medium-sized heavy-bottomed saucepan and bring to a boil, without stirring, over medium heat. Once all ingredients are boiling and dissolved into a syrup, stir in 1 cup toasted and chopped pecans, 2 tbsp butter and a pinch of salt. Insert a candy thermometer into mixture and boil until thermometer registers between 304 and 308 F and syrup becomes deep golden brown. Add ¾ tsp baking soda and stir to distribute bubbles thoroughly. Spread into an even layer on a baking sheet with a silicone spatula and cool completely before breaking into pieces.
Makes 1-2 dozen pieces of brittle, depending on size.
Here's to a delicious holiday season!
Things our lawyers want you to know