If you have a great idea, a drive to seize control of your career, an itch to strike out on your own, or a passion you want to share with the world, your time to start your business may just be right now.
Despite the many challenges brought on by COVID-19, Canadian entrepreneurship, business innovation and optimism have remained strong. Canadians are challenging themselves, seizing opportunities, and starting their own businesses. In our #GetStarted series, we provide practical tips, debunk common myths and call on experts to help prospective entrepreneurs take the leap from idea to action.
---
While there has been a great deal of upheaval and disruption over the past year, there has also been a big uptick in emerging opportunities across a variety of industries, and for those ready to seize it. Entrepreneurship has been on the rise in Canada – and the pandemic didn't dampen the country's entrepreneurial spirit. The Ownr 2021 Entrepreneurship Report showed a 70% increase in new business registrations, compared to 2019. What's more, 95% of respondents considering starting a business still planned to start one with nearly 40% "more interested in starting one" now than ever before.
Here are six reasons 2021 is a good time to start a business.
1. An abundance of new opportunities
Consider the new opportunities that have emerged (or have been amplified) over the last year.
New demand for goods and services have sprouted out of necessity from our new reality. At-home fitness, food delivery, and contactless payment devices represent only a handful of needs that were newly created out of the pandemic.
Founder of Soul Studio Sareena Nickoli has seen her BC fitness studio closed for a total of six months in the past year. She quickly pivoted to online classes and she now runs over 100 classes per month. The studio gained members throughout B.C., across Canada and the U.S., and even has participants as far away as Australia and Brazil. And, she's started a spin-bike leasing business to offset in-class revenue losses.

As people spend more time nesting at home, demand for unique experiences and at-home comforts are on the rise. Bicycles, BBQs, glamping equipment, household appliances, and swimming pool sales rose considerably.
Landyatz quickly pivoted from bricks and mortar to online to sell their bike and skateboard business around the world.

Technology, education, and healthcare are just some of the many industries experiencing accelerated transformation in 2021, opening the door for innovation like never before.
CANN Forecast CEO and co-founder Naysan Saran is motivated by an opportunity to make a difference. Her company uses AI and Machine Learning to help protect public health and preserve one of the world's most valuable resources, water.

According to the Ownr report, over a quarter of people surveyed started a business because the pandemic created a gap in the market. So whether you've spotted a big opportunity or a small gap, you may be poised to deliver a cutting-edge solution to a brand new problem. Sounds like the right time to start something exciting?
2. E-commerce levels the playing field: It's easier to get online
When much of the country was experiencing lockdowns, the internet became a saving grace for many bricks-and-mortar businesses. E-commerce — already strong pre-COVID-19 — became widely adopted by existing and new business owners. Statistics Canada reported a 65 per cent growth in online sales early in the pandemic.
With technology companies partnering with financial institutions to quickly meet rising e-commerce demand, setting up a store online became quicker and simpler; getting started no longer posed a significant barrier to entry.
The same Ownr report revealed 62 per cent of business owners are anticipating that e-commerce will play a larger role in their business through 2021 versus years past.
3. Consumers are looking to support local business owners
Support for small business is also at an all-time high. Canadians have come to appreciate both the role small businesses play in the Canadian economy, as well as how they create livable, energized communities. During the pandemic an RBC poll found 80 per cent of Canadians said they now recognize the value of small businesses in their community. And 67 per cent said they were even willing to pay more at a local business. To stay competitive with bigger box stores, local owners got innovative and leveraged the many digital tools available, reaching out to consumers with timely offers, local incentives and up-to-the-minute inventory updates.
4. The risk threshold has changed
For many Canadians thinking about starting a business, a key barrier is the risk that comes with leaving a steady job with predictable income.
Out of the entrepreneurs surveyed in the Ownr report, 20 per cent felt their old industry was at risk, so they proactively started a business. At the same time, the nearly 15 per cent of respondents who were laid off because of COVID-19 took the opportunity to strike out on their own.
As Canadians take matters into their own hands and reimagine their careers, striking out on their own is fraught with optimism and excitement, rather than risk.
5. There are more ways to finance a business
For prospective entrepreneurs looking to start a business, there's often some cash required at the beginning. With interest rates at an all-time low, the cost of borrowing may be less of a barrier compared to higher-interest rate environments.
At the same time, there are several other ways to finance a new business – from government grants to business start-up programs to alternative credit opportunities.
For instance, Futurpreneur and GrantMatch have both collaborated with RBC to simplify business funding through unique initiatives.
6. There is help to get you get started
46 per cent of Canadians surveyed by Ownr felt held back by one key sentiment: They don't know how to get started.
The thing is, there is tremendous support for new businesses these days, and many organizations are here to help you get your idea off the ground. There are many people already behind you on this!
For anyone willing to jump on trends, spot gaps in the market, innovate solutions and take advantage of the positives that have emerged over the last year, 2021 may be the year you turn your entrepreneurial dreams into reality.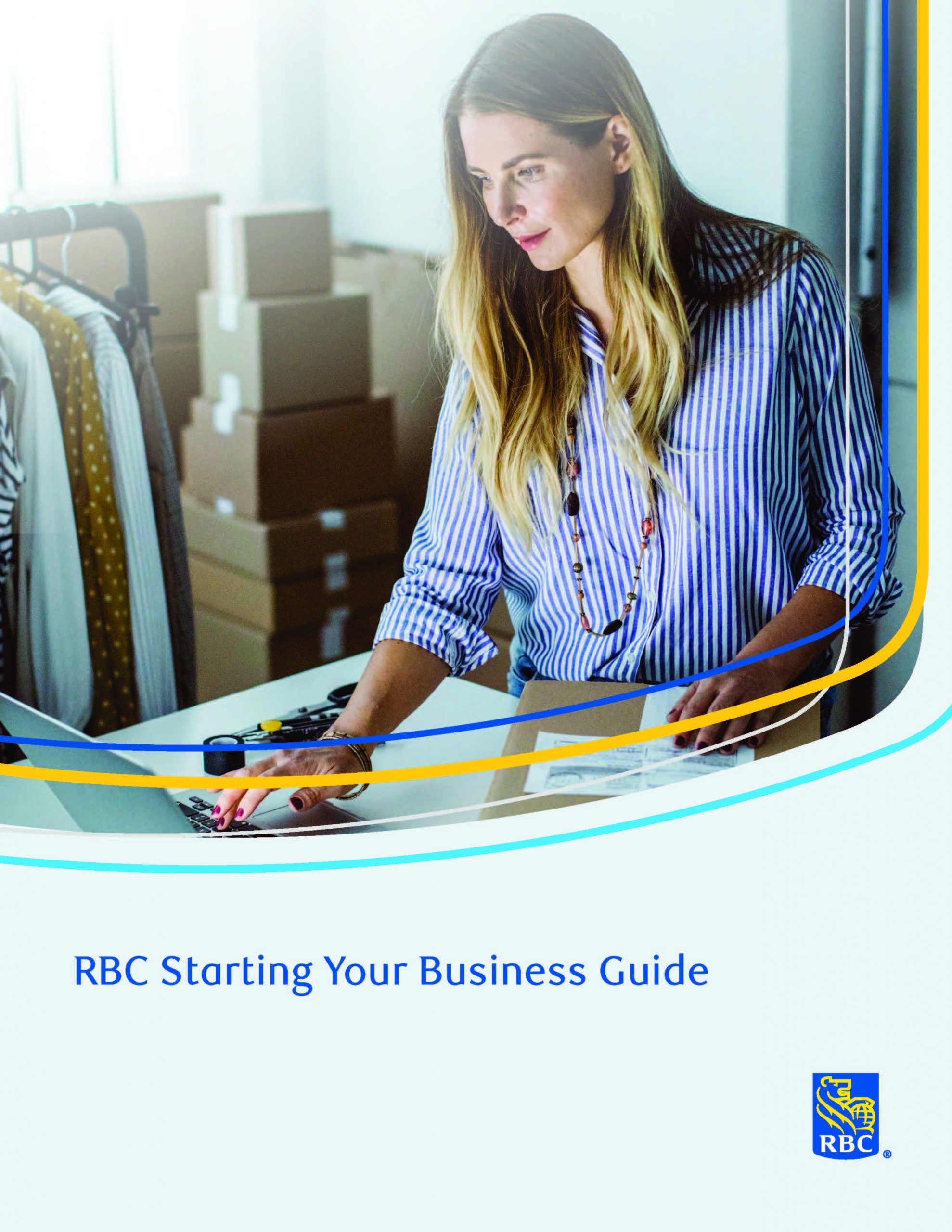 RBC is here to help you move closer to business ownership with practical start-up steps.
This article is intended as general information only and is not to be relied upon as constituting legal, financial or other professional advice. A professional advisor should be consulted regarding your specific situation. Information presented is believed to be factual and up-to-date but we do not guarantee its accuracy and it should not be regarded as a complete analysis of the subjects discussed. All expressions of opinion reflect the judgment of the authors as of the date of publication and are subject to change. No endorsement of any third parties or their advice, opinions, information, products or services is expressly given or implied by Royal Bank of Canada or any of its affiliates.