Ranked: Best Canadian Cities for Young People to Live and Work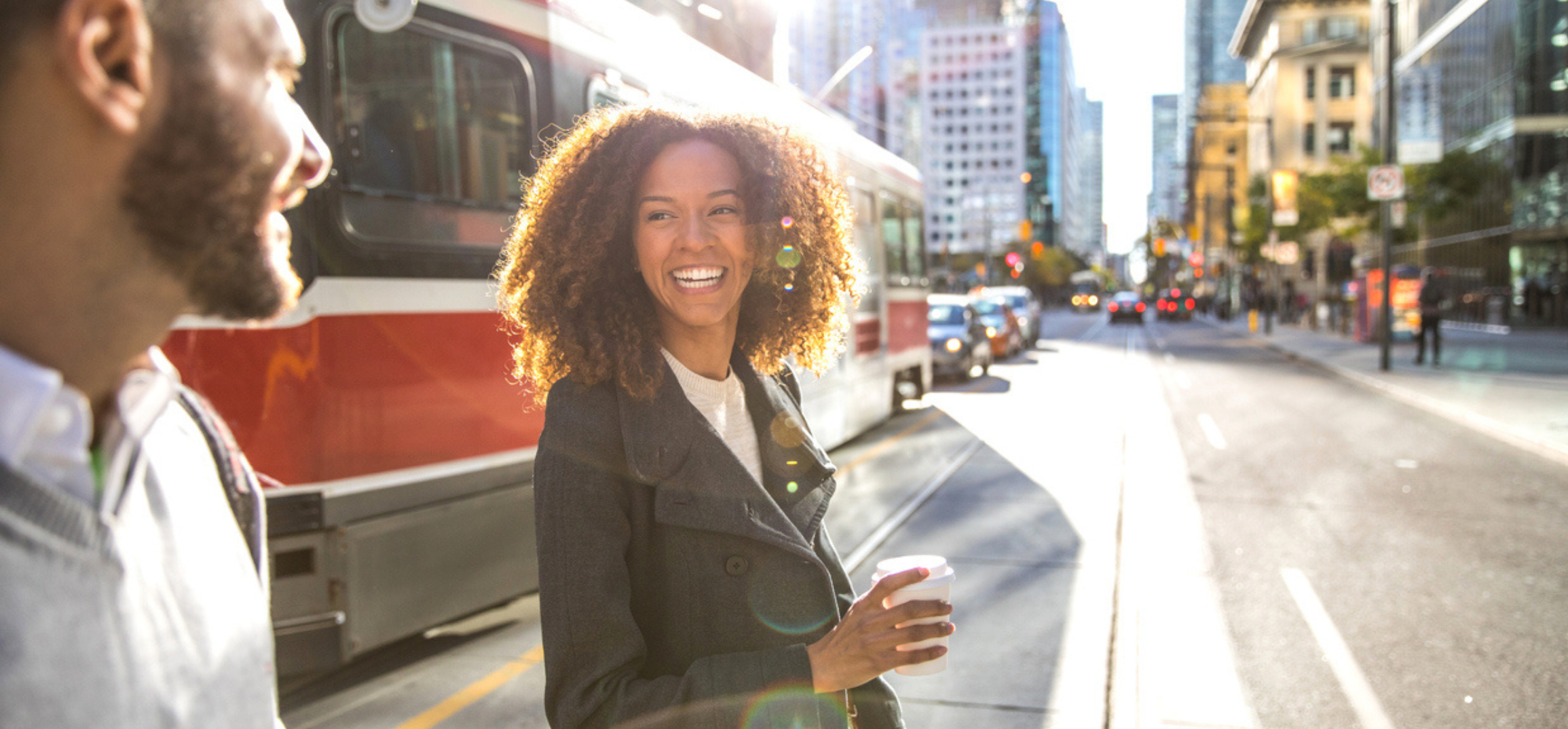 By Owen GuoJune 15, 2023
New report ranks best Canadian cities for young Canadians to live and work. Is your city on the list?
Toronto's soaring cost of living hasn't stopped young professionals from ranking it the best Canadian city for living and working, according to the 2023 Urban Work Index, jointly published by RBC Future Launch and Youthful Cities. The report ranked 30 Canadian cities from coast to coast, placing Montreal and Vancouver on the second and third spots.
The release comes at a time when many young Canadians are facing new realities, including shrinking urban centres, hybrid work and an uncertain economy. And many are asking the question: Where is the best place for me to live and work?
"RBC Future Launch focuses on preparing young Canadians for the jobs of tomorrow, and where they live is one of the biggest decisions at the beginning of their careers," says Mark Beckles, Vice President, Social Impact & Innovation, RBC.
The survey polled Canadians aged 15-29 in March 2023. It ranked cities based on ten categories, including climate action; equity, diversity and inclusion; good youth jobs; education and training; digital access; city economy; entrepreneurial spirit, affordability; transportation; and health.
Toronto took the top spot for several reasons, according to the survey. Respondents cited the city's vast educational resources, scholarships available to minority groups and its urban library networks. Digital access, measured by broadband services and free Wi-Fi availability, also helped elevate Toronto's overall score. So did the city's vibrant start-up scene.
Notably, some smaller cities have dominated in certain categories. Brampton, Ont. claimed the top spot for equity, diversity and inclusion, owing to the city's immigrant population and anti-racism policies. High youth employment and robust career services made Moncton of New Brunswick the number one Canadian city for youth jobs.
"Our partnership with Youthful Cities allows us to bring together governments, public and private sector partners, city builders and young people to explore the topic of urban work – what's working well and what needs to improve." Beckles says.
For Toronto, its attractiveness doesn't mean everyone is staying put.
In the past five years, more than 10,000 young Canadians aged 15 to 29 left the city as part of an interprovincial migration wave, the survey shows. Halifax and Vancouver both gained 10,000 during the same period. Meanwhile, Regina and Saskatchewan had the greatest net loss of working youth.
Among the 30 cities, Toronto is the least affordable, with young people amassing the average monthly debt of $453, the survey reveals. The most affordable Canadian city to live in? Laval, Que., which is ranked as the best city in terms of homeownership for the working youth.
Toronto may have taken the top spot overall, but that doesn't mean it checks all the boxes for everyone. Want to find the best Canadian city based on what matters most to you? Take the Best Work City quiz here.
Here is a list of the top ten cities:
Toronto, Ont.
Montreal, Que.
Vancouver, BC.
Charlottetown, PEI.
Kitchener-Waterloo, Ont.
Ottawa-Gatineau, Ont.
Mississauga, Ont.
Quebec City, Que.
Laval, Que.
Halifax, NS.
Things our lawyers want you to know