Retailers are managing through the rapid evolution of technology and shifting consumer behaviours. Find out how RBC's business partnerships can help you overcome your business challenges.
The dynamic retail landscape demands flexibility and innovation. Business owners face a series of hurdles and are constantly evolving to keep up with change. To better understand the needs, preferences and perspectives of retailers, RBC partnered with Maru Group, a leading client experience research and advisory services company, to identify trends, and retail needs, to be able to provide meaningful support and help.

Retail realities: Business owners struggle with managing through economic uncertainty
Maru conducted an online survey among 600 retail and retail service business owners and decision makers across Canada.
Most respondents expressed concern over the potential impact of three major factors on their businesses: inflation, economic uncertainty, and interest rates. On average, business leaders identified eight challenges facing their company, with cost reduction, retaining customers, building, and maintaining client loyalty, and enhancing ecommerce at the top of the list.
What else is keeping retail business owners up at night? With plans for stability and growth, there's often a lack of sufficient funding which becomes a major obstacle for retailers. Retailers don't want to tackle this alone — the survey revealed that business leaders are looking for help.
On a mission for growth, retailers called out the need for support in marketing with focus on both digital and social media too. With the increasingly crowded online space, they're exploring different ways to expand reach and get noticed across digital channels.

RBC's network of business partners can help retailers tackle their biggest challenges
It's clear that retailers are navigating numerous challenges and actively seeking solutions to overcome them — and for RBC's retail clients, tapping into the Beyond Banking portfolio of partners can provide options and advantages to move forward.
RBC Beyond Banking gives clients access to a range of products and services that can help their businesses grow. For RBC's retail business customers, taking advantage of the program's partners like GrantMatch, which helps companies secure funding through government grants, can be the answer to the help they've been looking for.
GrantMatch uses a sophisticated algorithm that allows it to match businesses with relevant grant opportunities they might otherwise miss out on. RBC clients enjoy perks like access to a free software tool called FAST, which provides a list of recommended grant programs based on the business's unique profile.
RBC clients can also receive a discount on grant-writing services and a reduced rate for the GrantMatch Hub — a subscription-based service that gives users customized, continually updated grant program matches, plus exclusive content, and application trackers.
Gibson Ingram, Director of Product Marketing & Growth at GrantMatch, believes businesses of all sizes are passing up a huge opportunity by not applying for the numerous government grants available.
"These organizations are missing out on crucial funding for growth, hiring, training, new equipment, facilities, and more," Ingram says. "Many businesses struggle with awareness, expertise, and time and don't understand how to decode a grant application. These are the pain points that we're helping them solve."
As for the specific issues that business owners in the retail sector are up against, Ingram wants to assure them: There's a grant for that.
"One of the key categories of grant funding in Canada is hiring and training grants, which can really help with retaining talent," he says. "And for businesses that need help with ecommerce and marketing, there is funding available to build a website and engage in digital marketing to help them grow online."
For businesses struggling with cash flow due to rising borrowing costs and inflation, Ingram notes that engaging GrantMatch can be an attractive financing alternative, since grants are non-dilutive — meaning you don't have to give up any ownership of your business to qualify — and are often non-repayable.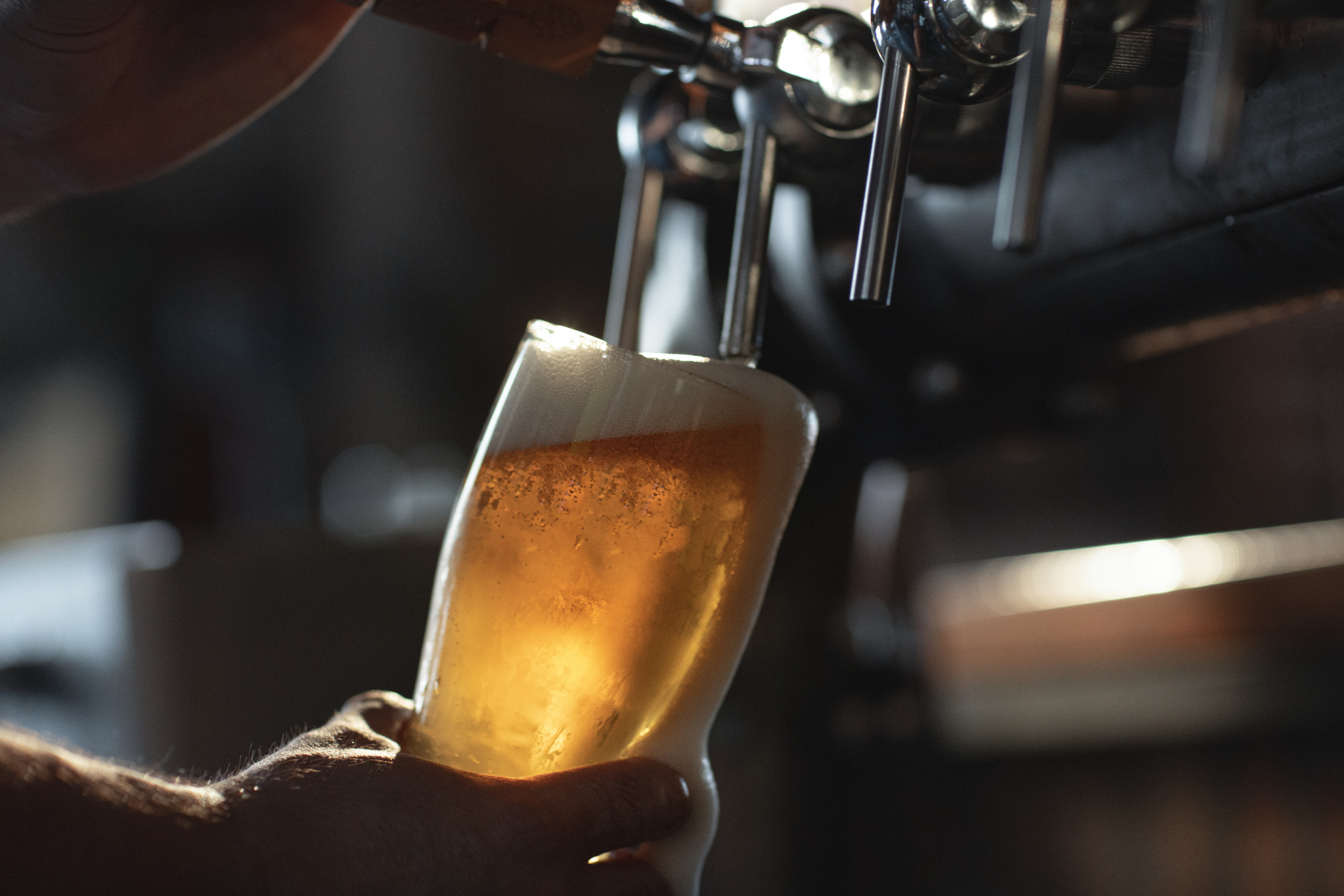 Powering growth: A retail success story with the help of RBC Beyond Banking
RBC client Steam Whistle, Canada's largest independent craft brewer, leveraged their RBC relationship to partner with GrantMatch so that they could secure funding for an expansive new facility. The result? $1.33 million in government funding to expand and the creation of 175 new full-time jobs in Ontario.
The experts at GrantMatch connected Steam Whistle with The Jobs & Prosperity Fund, a provincial funding program that helps businesses across the province boost their productivity, innovation, and export activities. Thanks to GrantMatch's premium grant management services, the brewery was able to clinch the funding, ultimately enabling the company to achieve rapid growth and meet customer demands.
The success of Steam Whistle's partnership with GrantMatch is a shining example of how RBC's Beyond Banking program can help retail businesses solve their toughest problems. By harnessing the expertise, resources, and creative solutions that these partners bring to the table, retailers can not only survive but thrive as they evolve to keep up with today's competitive market.
This article is intended as general information only and is not to be relied upon as constituting legal, financial or other professional advice. A professional advisor should be consulted regarding your specific situation. Information presented is believed to be factual and up-to-date but we do not guarantee its accuracy and it should not be regarded as a complete analysis of the subjects discussed. All expressions of opinion reflect the judgment of the authors as of the date of publication and are subject to change. No endorsement of any third parties or their advice, opinions, information, products or services is expressly given or implied by Royal Bank of Canada or any of its affiliates.