There's more to Canada's best backpacking spots than the Rideau and West Coast Trails.
From Newfoundland's coastal ranges to Québec's marshlands, Saskatchewan's sand dunes to the alpine lakes of the Rocky Mountains, Canada's landscapes are as beautiful as they are diverse.
With countless incredible backpacking trails across the country, it can be difficult to know where to start. These eight are just a few of the hidden gems worth getting out your hiking boots.
1. Upper Rowe Lakes, Waterton Lakes National Park, Alberta
Thousands of kilometres of hiking trails extend across the Canadian Rockies. While most travellers head for Banff and Jasper National Parks, why not head south to Alberta's border with Montana, and the small-but-perfect Waterton Lakes National Park?
Rowe Lakes is a 12.6 km hike that starts at the Akamina Parkway. You'll reach the first lake after hiking about 4 km (1,148 feet elevation gain). You can opt to stop there for a picnic before turning back, or continue to the upper lake (6.5 km from the trailhead, 1,886 feet elevation gain) for views that look out across the whole valley. In fall, the larches surrounding the upper lake turn a brilliant gold. After your hike, treat yourself to coffee and liege waffles at Waffleton in town.
Trail details: Here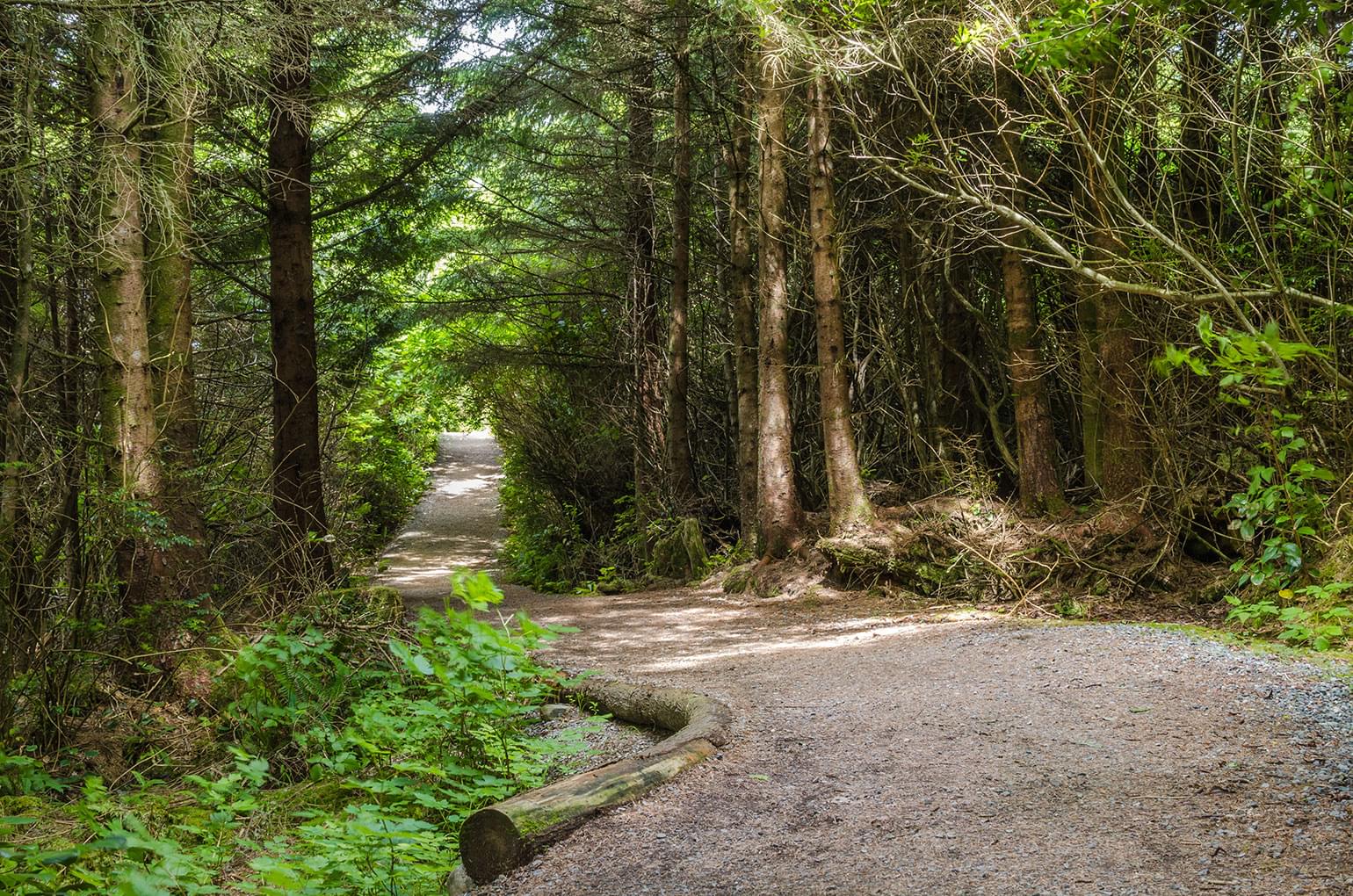 2. Wolf River Falls, close to Dorion, Ontario
Red rocks, green forests, cascades of rushing water — that's what you get when you hike to Wolf River Falls, not too far from Thunder Bay. At 3 km, this is a short trail, but the steep, natural rock staircase leading you into the gorge is a decent workout for the hamstrings. When you reach the fork in the trail, turn left and head down the wooden ladder to the bottom of the falls for the rare experience of standing behind a natural wall of water.
Trail details: Here
3. Angelcomb Peak Trail, Tombstone Mountains, Yukon
This craggy, 6 km ridge walk up to Angelcomb Peak feels about as far away from civilization as it gets. The views from the summit are of the grand peaks of the Tombstone Mountains, with the valleys and East Blackstone River below. Look out for Dall sheep while you hike (the trail closes for lambing season, May 15-July).
Altogether the trip takes about 3 hours, but you can extend your adventure by walking to the higher peak of Trapper Mountain along the ridge.
Trail details: Here
Pacific beaches, rivers surrounded by mossy boulders, giant cedars, camping out under a blanket of brilliant stars — that's what to expect on the Juan de Fuca Marine Trail. Created in 1994 and running for 47 km along Vancouver Island's southwest coast, the trail can be dipped in and out of for day hikes, or backpacked in its entirety over the course of four to six days. Unlike the island's better-known West Coast Trail, no reservation is required for the Juan de Fuca. There is a small backcountry camping fee, though.
Trailheads start at China Beach, Sombrio Beach — which, if you're a surfer, you won't want to leave — Parkinson Creek, and Botanical Beach. Once you're done hiking, head to the laid-back town of Port Renfrew, and Renfrew Pub for chipotle cod tacos and live music.
Trail details: Here
5. Spirit Sands and Devil's Punch Bowl, Spruce Woods Provincial Park, Manitoba
180 km west of Winnipeg, Spruce Woods is home to prairie, forest, and the only sand dunes in the province. Spend half a day exploring 8 km of easy walking trails among the cacti, and keep an eye out for Manitoba's only lizard — the tiny northern prairie skink. The dunes here are especially stunning in spring and summer when they're dotted with wildflowers, but once you've had your fill of them, follow the Devil's Punch Bowl trail through the spruce trees to a perfect blue-green pond fed by underground streams.
Trail details: Here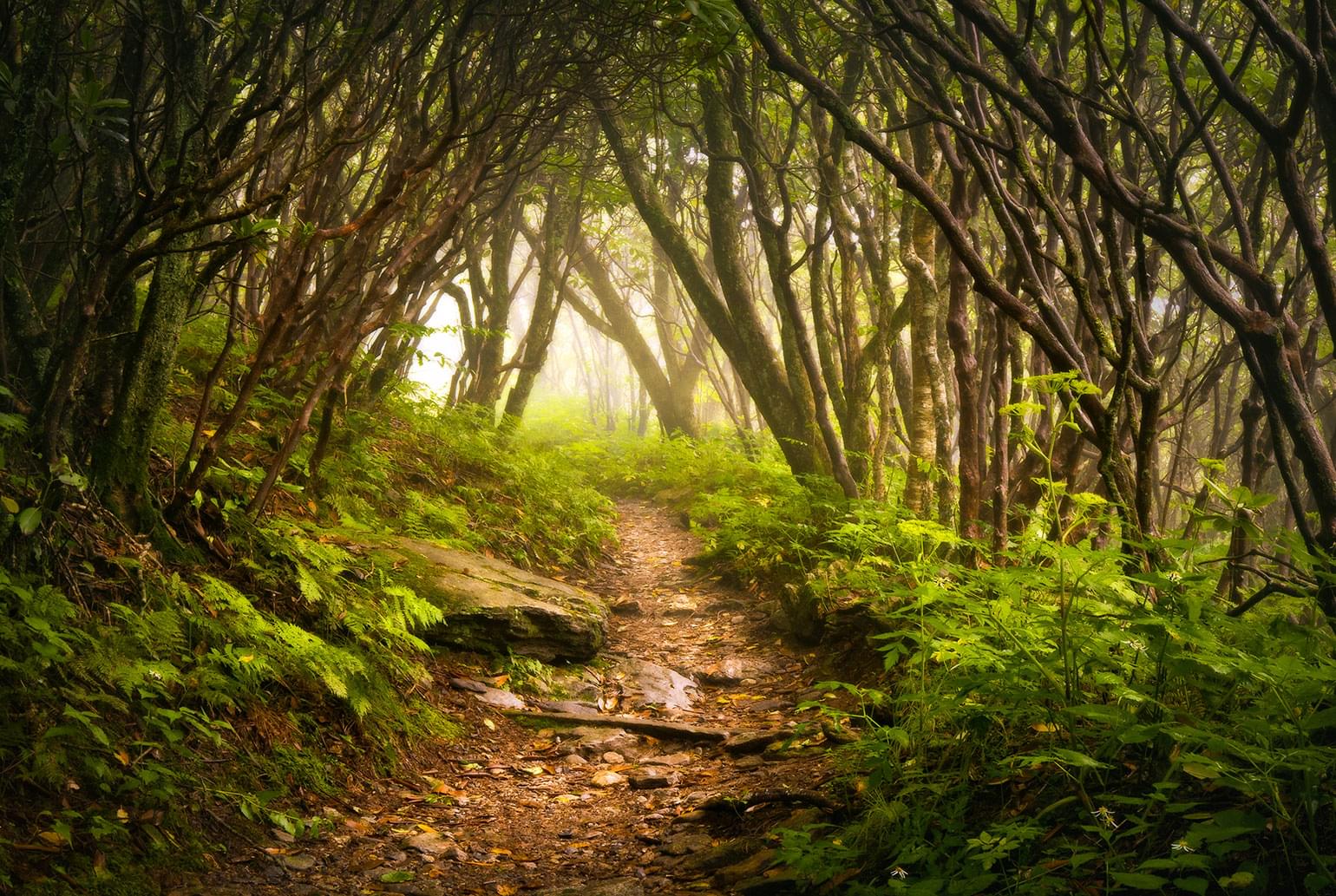 6. International Appalachian Trail, Newfoundland
Why shouldn't the Appalachian Trail follow the length of the Appalachian Mountains? That's what Maine Governor Joseph Brenna asked in 1994 when he initiated the extension of the AT to become the International Appalachian Trail. Today, you can live out your Bill Bryson "Walk in the Woods" dreams beyond the United States and into Canada — through New Brunswick, Québec, Prince Edward Island, Nova Scotia, to Newfoundland and Labrador.
The Newfoundland section begins at Port aux Basques on the southwest coast, and runs to the northern-easternmost point of the 250-million-year-old Appalachians at Belle Isle, with new sections being added to the route every year.
Trail details: Here
7. Spruce River Highlands, Prince Albert National Park, Saskatchewan
Prince Albert National Park's most famous hike is the pilgrimage to Grey Owl's Cabin, but the Spruce River Highlands trail is also a beauty. This 8.5 km loop takes about 3-4 hours over aspen-covered hills that look out over the Spruce River. The best bit? You'll get to climb a ten-meter tower from which you can look out over the surrounding landscape and feel like the king or queen of the hill.
Trail details: Here
8. Marais du Nord, Québec
20 km north of Québec City, walk among red maples, fir pine, poplar, and yellow birch along 8 km of boardwalk at Marais du Nord, where the marshes help create a biodiverse landscape home to chickadees, nuthatches, and 158 other bird species. For a different perspective of Marais du Nord, maybe even stow your backpack in a canoe rental and paddle out on the water.
Trail details: Here
Pick your hike and get there on points! Because you can fly on any airline, any flight anytime with the RBC Avion® card. Click here to learn more.
This article is intended as general information only and is not to be relied upon as constituting legal, financial or other professional advice. A professional advisor should be consulted regarding your specific situation. Information presented is believed to be factual and up-to-date but we do not guarantee its accuracy and it should not be regarded as a complete analysis of the subjects discussed. All expressions of opinion reflect the judgment of the authors as of the date of publication and are subject to change. No endorsement of any third parties or their advice, opinions, information, products or services is expressly given or implied by Royal Bank of Canada or any of its affiliates.