Now that you've touched down in the U.S., there are a number of things you'll want to take care of sooner rather than later — so you can settle into your new home and kick start this new chapter in your life.
You've arrived in your new home, ready to start your new life in the U.S.! Now that you're south of the border, there are a few things to take care of relatively quickly to ensure your transition is as smooth and easy as possible.
1. Buy a Car – If You Didn't Import It from Canada
If you didn't bring your car from Canada, chances are you'll need some wheels to get around. Getting approved for a car loan or lease can be a bit tricky as a Canadian new to the U.S. Fortunately, there are a couple of ways to work around this and get a car that suits your new needs and lifestyle.
Find an expat-friendly car dealership. There are some dealerships — particularly in cities with a large number of expatriates — with programs in place to help Canadians buy or lease a car in the U.S. Many European car manufacturers, such as Volkswagen, Porsche and Mercedes, have special programs for foreigners.
Use an expat car leasing/financing service. There are some companies set up exclusively to help expatriates finance or lease a car in the U.S., though they may charge you a premium as a foreign national.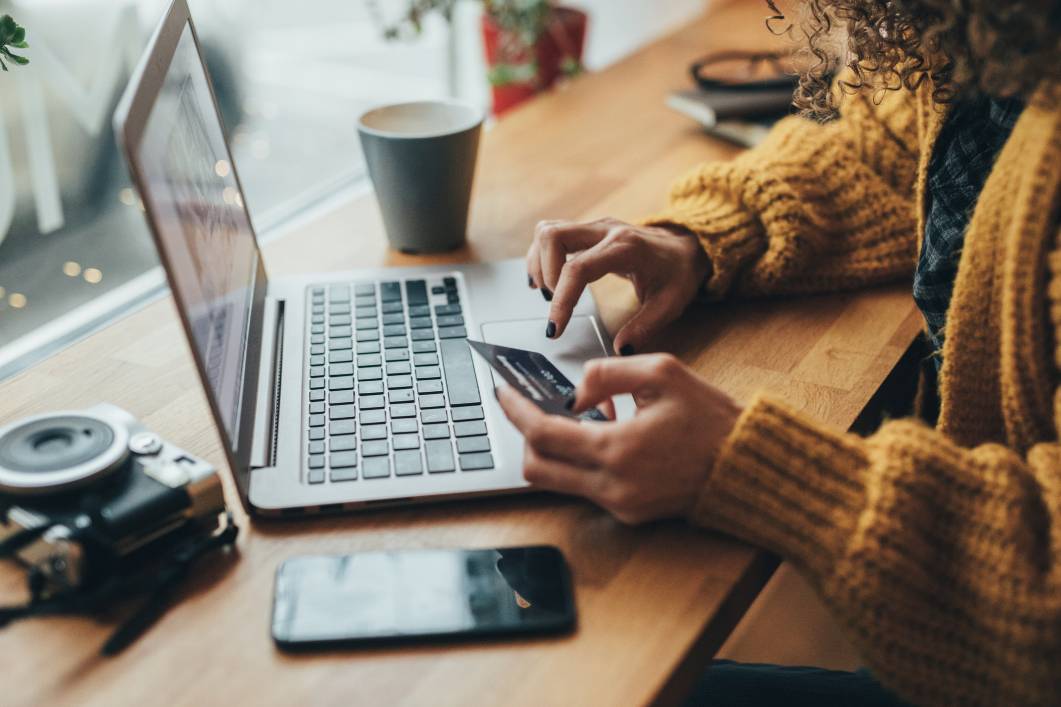 Making a Move to the U.S.?
We're with you. Set up your U.S. banking and credit card before you move to make life simpler.
2. Get Your U.S. License and Registration
Whether you've bought a U.S. vehicle or you imported your car from Canada, you'll need to register it and make sure you have a valid U.S. license to drive it.
To register your car, you'll need the original title of the vehicle, your driver's license, the bill of sale (if the car is new), and U.S. Customs and Border Protection documents (if you imported your car).
You may also need to show proof of your U.S. auto insurance (if required), as well as proof of vehicle safety and a smog inspection certificate if you're bringing your car from Canada.
Visitors to the U.S. can typically continue using their foreign license for a certain amount of time (this varies from state to state). After this time, you'll need to get a U.S. license. Don't worry — coming from Canada, you don't need to take another test. You can simply exchange your Canadian license for a U.S. license for the state you're moving to.
When it comes to transportation, rules, regulations and procedures tend to vary from state to state. Get in touch with the relevant state agency responsible for transportation (i.e., the Department of Motorized Vehicles, commonly known as the DMV) for the exact documentation you'll need to hit the road.
3. Insure Your Home and Car
While car insurance isn't mandatory in every state, it's highly recommended you get it. For the most part, car insurance policies are structured in a similar way to those in Canada, so shop around and compare rates, coverages and deductibles to get the policy that's best for you. You can usually combine your home and car insurance with one insurer to get a discount on rates.
When it comes to homeowners and renters insurance, policies are also fairly comparable to what you'll find in Canada. What's different, however, is the mandatory flood insurance required if you live in a high-risk flood area. To understand whether your new home is located in a high-risk flood area, visit the FEMA Flood Map Service Center.
4. Obtain Your Social Security Number
If you're authorized to work in the U.S. — or you plan to earn a U.S. income otherwise — you'll need to get a Social Security Number. Social Security Numbers are used to report your wages to the government, and determine your eligibility for Social Security benefits.
To get one, complete an application for a Social Security Card (Form SS-5) and provide two original documents proving your identity, immigration status, work eligibility and age. Eligible documents include your visa, work permit or Employment Authorization Document (EAD), birth certificate and passport.
You can apply in Canada before going to the U.S., or wait until you arrive to apply in person.
Once you've taken these 4 steps, you will be well on your way to becoming truly settled in the U.S.!
RBC Bank is RBC Bank (Georgia), National Association ("RBC Bank"), a wholly owned U.S. banking subsidiary of Royal Bank of Canada, and is a member of the U.S. Federal Deposit Insurance Corporation ("FDIC"). U.S. deposit accounts are insured by the FDIC up to the maximum amount permissible by law. U.S. banking products and services are offered and provided by RBC Bank. Canadian banking products and services are offered and provided by Royal Bank of Canada. U.S. deposit accounts are not insured by the Canada Deposit Insurance Corporation ("CDIC").
This article is intended as general information only and is not to be relied upon as constituting legal, financial or other professional advice. A professional advisor should be consulted regarding your specific situation. Information presented is believed to be factual and up-to-date but we do not guarantee its accuracy and it should not be regarded as a complete analysis of the subjects discussed. All expressions of opinion reflect the judgment of the authors as of the date of publication and are subject to change. No endorsement of any third parties or their advice, opinions, information, products or services is expressly given or implied by Royal Bank of Canada or any of its affiliates.