Mature customers have busy lifestyles just like their younger counterparts yet many steer clear of online banking. For some senior clients, the way things work online and whether you can trust websites can raise many questions. This has certainly been a year of great change and learning—and most of all, of turning old fears into new skills. We spoke with one senior who got over her fear and became comfortable with online banking for convenience and safety reasons.
Nicole Huggins is a people-person. At work—from selling cars to giving tours of the island—personal contact with her clients and colleagues was essential. During COVID-19 quarantine periods, she started doing food drops. She stayed safe, but she also got to do what's natural to her—she kept busy and kept moving. There is one thing that, up until quite recently, Nicole was not doing: digital banking.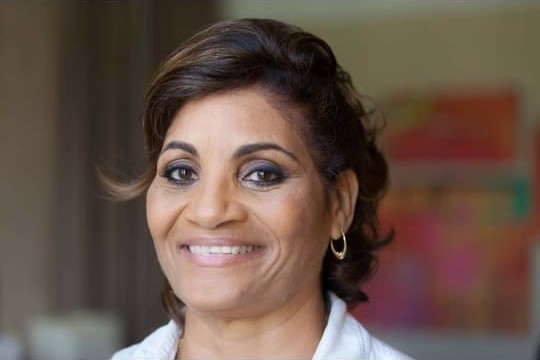 Nicole Huggins
RBC: What led to you enroll in digital banking?
Nicole: My daughter. She's very tech-savvy and has been trying to get me to do it for ages. I do my parents' banking as well as my own; I was at the bank a lot. Then COVID-19 came. Even though there were health protocols in place, walking into a branch with lots of people was genuinely scary. It was time to take my daughter's advice.
RBC: It's easy to say you want to do something but a bit harder to actually get to it. What helped?
Nicole: I did my homework. I really started listening to what my daughter was saying instead of brushing it aside as something I didn't have time for. I read up on digital banking. A friend of mine who was comfortable with online banking took the time to explain how everything worked.
RBC: What were a few misconceptions that you had about digital banking?
Nicole: Maybe not so much misconceptions as fears. I was terrified of forgetting passwords. I'm not the most computer-confident person so I thought that any small mistake I made could get me into real trouble. Like if there was a connection glitch, how would I know the status of my transaction? Could I make a mistake that would wipe out my account? And what about hacking? By better understanding how digital banking worked, I could put those fears behind me.
RBC: Can you describe what the experience was like for you when you started banking online?
Nicole: It was mind blowing. I made some errors but kept asking questions until it became easier. I still can't believe the level of convenience. Convenience, convenience, convenience. Everything at my fingertips all the time and everywhere. Since I'm always on the road, mobile banking has freed up so much time for me to do other things. Even when things get back to normal, no more lines for me!
RBC: What was the biggest challenge for you adapting to digital banking and how did you overcome it?
Nicole: Familiarizing myself with the technology. I'm great with electronics but not computers. It's hard changing platforms, especially when you were good at a very different one. I read, watched tutorial videos and spoke to people but I think it really comes down to how much practice I put in. I kept at it until I felt comfortable and safe.
RBC: What would you say to other seniors who may be hesitant to adopt digital banking? What's the best way to get started?
Nicole: Just do it. You get to stay COVID-safe, plus you no longer need to worry about carrying around cash. Ask questions. Have patience with the learning. Keep practicing.
This article is intended as general information only and is not to be relied upon as constituting legal, financial or other professional advice. A professional advisor should be consulted regarding your specific situation. Information presented is believed to be factual and up-to-date but we do not guarantee its accuracy and it should not be regarded as a complete analysis of the subjects discussed. All expressions of opinion reflect the judgment of the authors as of the date of publication and are subject to change. No endorsement of any third parties or their advice, opinions, information, products or services is expressly given or implied by Royal Bank of Canada or any of its affiliates.