Attending school away from home is typically an exciting, fulfilling experience where your education extends well beyond the classroom. During a global pandemic, however, being far from home is stressful. Staying on top of your money is one way to feel in control and prepared to weather this crisis.
Money can be a big source of stress for students, particularly while far from home. Add in a global health crisis — and the unknowns that go along with it — and this sense of anxiety may become even more intense. Here are five top tips to help you manage your money, through these uncertain times, while living away from home.
1. Manage Debt Wisely
Credit may offer some short-term relief when times get tough, but be sure to remember two key things:
You have to pay back what you borrow; and
There is a cost to borrowing money.
If you are approved for credit to help you manage through the pandemic, it's wise to use only what you need. Then, come up with a repayment plan that doesn't put too much additional strain on your bank balance.
2. Check in on Your Budget
If you had a budget pre-COVID, good for you! Many people don't create or use a budget, so you're ahead of the game already. But times have changed, so you'll need to revisit the budget you have today. If you don't have a budget yet, this is the right time to start one.
Here are some key items to include and/or adjust:
Your income. Consider how your income has changed, and be sure your budget item reflects what you're earning now. Then as you build out your budget over the coming months, try to estimate what you might earn in the future.
Your fixed expenses. Take a look at your rent and utility costs. If you took advantage of any deferral options — for example if you deferred a rent payment or electricity bill to ease some financial stress — understand when that skipped expense will need to be paid, how it may affect your interest expenses, and account for that future cost in your budget.
Your discretionary expenses. With many retailers, restaurants, bars and entertainment venues shut down, the opportunity to spend money has been significantly reduced. Chances are, you're not spending as much as you used to, so now is a good time to see where you can cut back.
To help you stick to your budget, there are several budgeting tools to help you manage your spending and keep on top of where your money is going.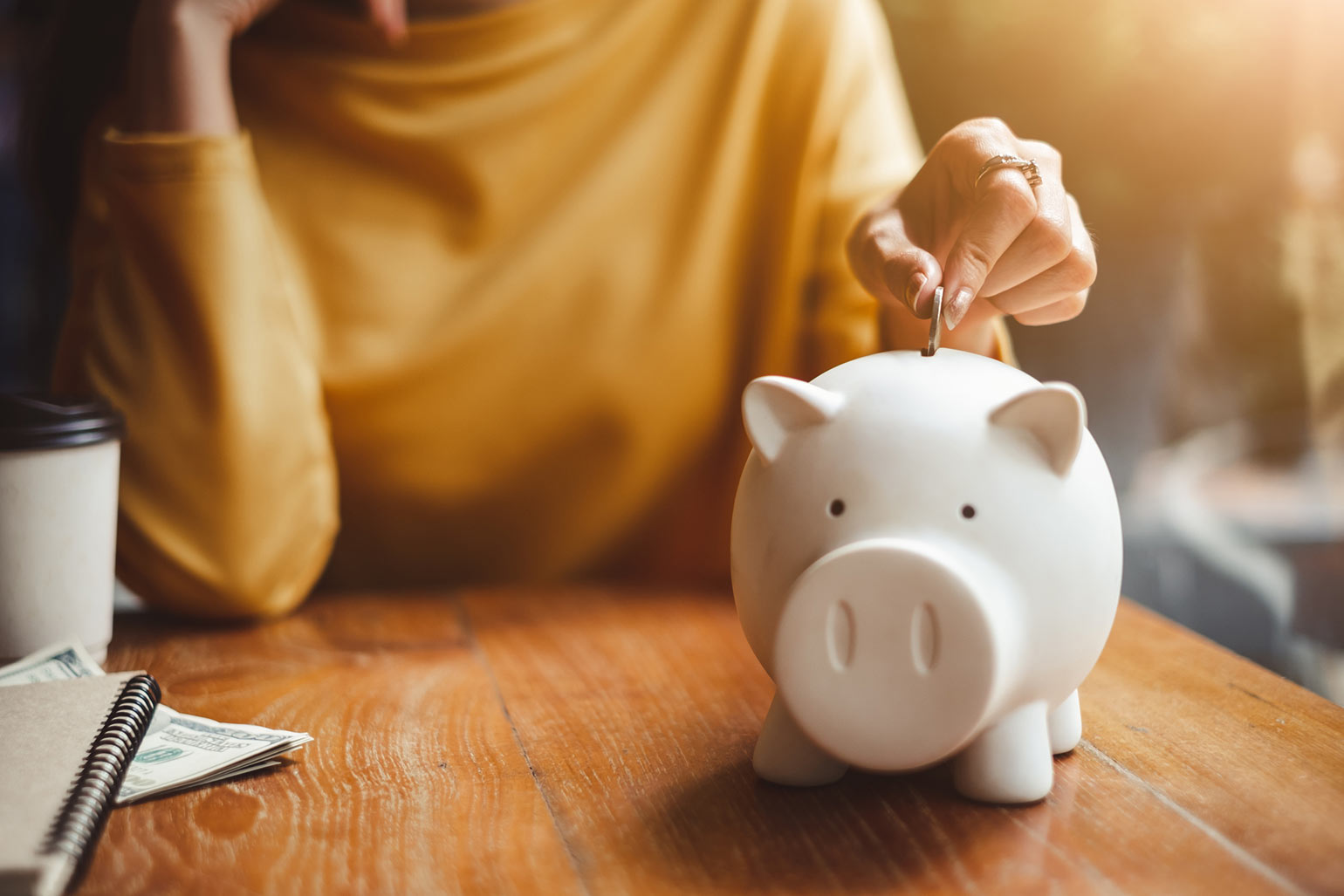 3. Investigate New Earning Opportunities
Typically, international students are only allowed to work a maximum of 20 hours per week while class is in session. However, the Government of Canada has recently lifted this restriction for select sectors. As a result, international students working in ten priority sectors helping to fight COVID-19 are able to work more than 20 hours per week until August 31.
In addition to helping financially, being able to work additional hours may also help international students gain Canadian work experience, increase their network in their chosen industry or field of study, and even explore new industries without having to take full-time employment.
4. Get to Know Financial Relief Programs
Some relief programs offered by the Canadian Government are available to international students. The Canada Emergency Response Benefit (CERB), for example, is a taxable benefit of $2,000 a month for up to four months. It's now available to international students who meet the CERB's eligibility criteria.
You can easily check to see if you are eligible for this benefit using this online tool, and you can apply online at the Government of Canada website.
Financial institutions are also offering relief to its clients. The RBC Client Relief Program, for instance, is designed to provide relief to clients facing challenging circumstances.* The program includes payment deferrals on credit cards and loans for up to six months, as well as other support.
Read more about How RBC is helping clients during COVID-19.
5. Be Aware of Online Scams
Unfortunately, challenging times can provide scammers the opportunity to take advantage of people feeling anxious and isolated. Some scams trick people into providing personal and financial information by sending emails or texts that appear to be from the government, health agencies, or companies offering free masks.
Keep in mind that the government will not contact you directly offering relief, and will not ask you to provide banking information by email. It's also good to remember this rule of thumb: If a promise, prize or offer seems too good to be true, it probably is.
It's not easy to be far from home during a crisis, and this is a stressful time for many international students. Until businesses and institutions can reopen safely, using online resources available — for free — may help international students manage their money, continue their education, and upgrade job skills.
*While some of these options may be available to you, they may increase your interest costs or your outstanding principal balance over the life of your loan or increase the outstanding balance on your credit card during the relief period, if applicable. You should carefully evaluate your financial situation and priorities before exercising any of these options to the extent they are available to you. The RBC Client Relief Program is subject to change and is available for a limited time with some options available only until June 30, 2020.
This article is intended as general information only and is not to be relied upon as constituting legal, financial or other professional advice. A professional advisor should be consulted regarding your specific situation. Information presented is believed to be factual and up-to-date but we do not guarantee its accuracy and it should not be regarded as a complete analysis of the subjects discussed. All expressions of opinion reflect the judgment of the authors as of the date of publication and are subject to change. No endorsement of any third parties or their advice, opinions, information, products or services is expressly given or implied by Royal Bank of Canada or any of its affiliates.