Indigenous economies existed long before there was a Canada. Today, Canada's Indigenous economy is worth $30 billion and is expected to more than triple in size over the next five years. But challenges still exist — even before considering the economic impacts of COVID-19.
Indigenous entrepreneurship is nothing new.
"A lot of people seem to forget that Indigenous economies existed and even thrived long before settlement and contact," says Dale Sturges, National Director, Indigenous Financial Services at RBC. "The post-colonial period has had us believe there is no real Indigenous economy. That is completely false."
The (Pre-COVID) State of Indigenous Entrepreneurship in Canada
The number of Indigenous business owners is growing at five times the rate of self-employed Canadians, and Indigenous women are starting businesses at twice the rate of non-Indigenous women. Indigenous people represent the fastest growth segment of the population, and given the tremendous growth projections for their economy, Indigenous entrepreneurship is — and will continue to be — a driving force of Canada's long-term economic stability.
"Indigenous businesses contribute more to the Canadian economy than the economic output of PEI and Newfoundland combined," says Sturges. At $30 billion today, Indigenous businesses are expected to grow to $100 billion by 2025.
For many years, Indigenous business development focused on local opportunities — retail stores, gas stations, construction companies. Indigenous business, however, has expanded to include mining operations, transportation, airlines, professional services, real estate and more. The type of business often varies based on geography and the natural resources of a given province or territory. For instance, the fishing industry is dominant in the East, oil and gas businesses thrive in energy-rich provinces, and there are more gaming-related businesses in Western Canada. Whatever their industry, Indigenous corporations have billions of dollars in investible assets and small businesses are growing in both numbers and profitability.
"Pre-COVID, the state of Indigenous entrepreneurship was looking pretty good," says Sturges.
The Impact of the Indigenous Economy
Beyond the economic contribution to Canada, Indigenous entrepreneurship is important in numerous ways.
Important for Indigenous communities:
At a fundamental level, Indigenous businesses provide necessary goods and services to their local communities. But far more than that, they create local Indigenous employment opportunities. A recent study suggests that nearly four in ten Indigenous small and medium sized businesses (SMEs) employ at least one Indigenous individual.
Scott Patles-Richardson, Chairman and majority shareholder of Nations Translation Group, talks about a quadruple bottom line when discussing the aims of his business, which is a 100 per cent First Nations owned and operated company.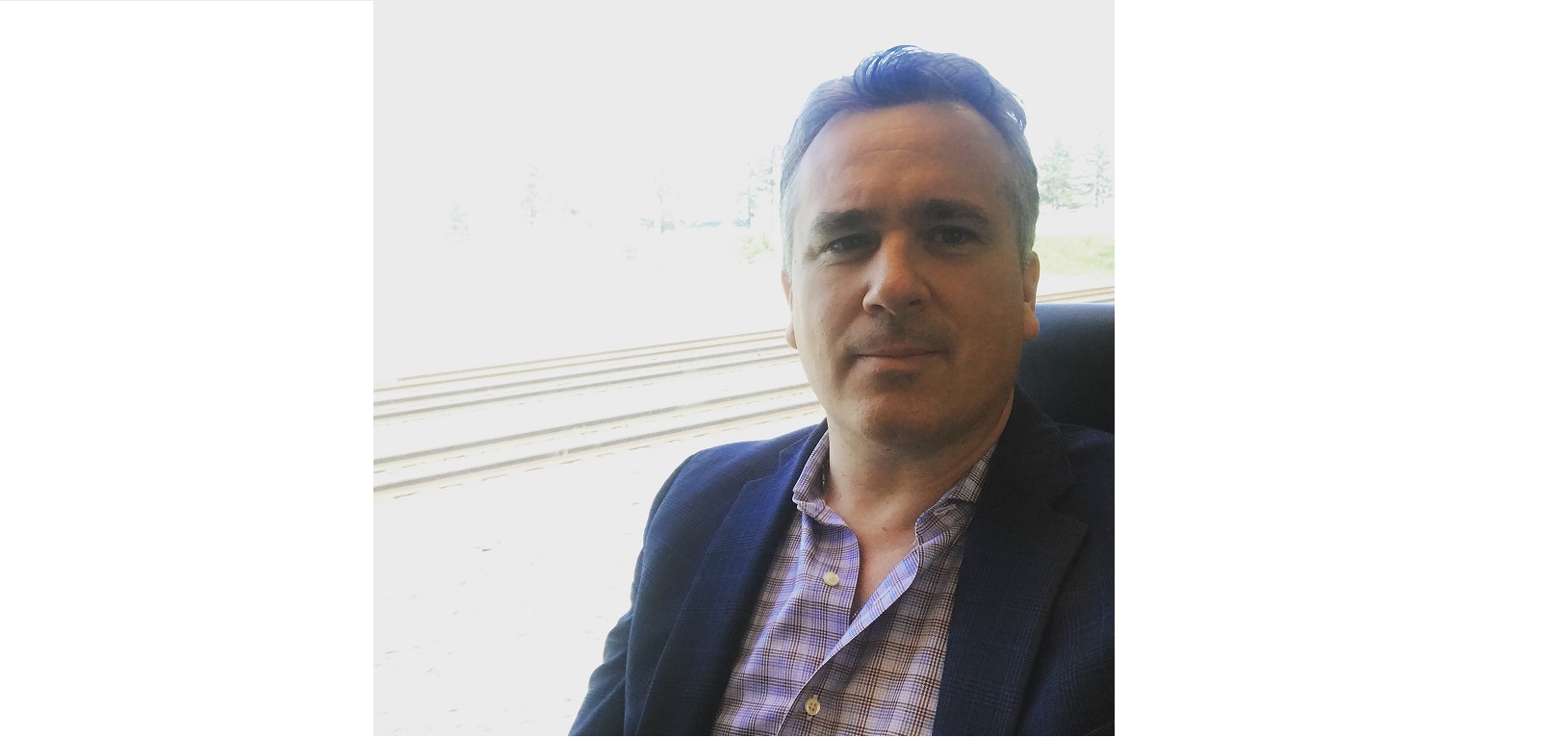 In addition to profit, Patles-Richardson indicates there are three other critical aspects of their mission. "We generate jobs and subcontracting opportunities for Indigenous citizens," he says. "We are also respecting the environment and ensuring we are good corporate citizens by investing in Indigenous social development. We offer mentorship opportunities and invest in social initiatives such as Indigenous educational scholarships and support for youth sports initiatives."
Sturges adds: "When Indigenous businesses succeed, communities can begin to move away from managing poverty to managing wealth."
Important for Indigenous women:
For Indigenous women, self-employment is a way to increase their financial independence and stability. Indigenous women see entrepreneurship as a way to raise their family's quality of life and improve their community's socio-economic circumstances. The ability to govern your own schedule as an entrepreneur is also a significant advantage, as it makes it easier to balance work and family time.
Important for reconciliation:
"Reconciliation is one of the most important social movements of our time," says Sturges. "Its aim is to redefine the relationship between Indigenous nations and Canada — one rooted in genuine partnership, equality and respect — so that we can effect change and move forward together in positive ways."
In 2015, the Truth and Reconciliation Commission published its final report with 94 calls to action to further reconciliation between Canadians and Indigenous people. Economic reconciliation is one crucial part of the movement and addresses the need for corporate Canada to work with Indigenous people so they may take their rightful place in the economy.
The success of Indigenous business compels corporations to take notice and respect the valuable role they place in shaping Canada's future. "Indigenous businesses will play a huge role in Canada's economic recovery, but this can only be achieved if Canada works in partnership with Indigenous nations toward full economic reconciliation," says Sturges.
Important for Canada:
And there is of course the contribution to Canada's overall economy. With their economic and population growth, Indigenous entrepreneurs truly represent one of Canada's internal emerging markets. As the country enters a recession, it may be crucial to consider where the next economic growth engines are going to come from.
Overcoming Obstacles
While entrepreneurial drive and impact are strong among Indigenous people, there are still many challenges to success. Barriers to growth include small local markets, remoteness and infrastructure challenges. For example, the high transportation costs, weak (or non-existent) internet, and expensive electricity all have a major impact on businesses operated on-reserve or in remote communities in the north.
As does the challenge of attracting skilled employees — particularly in remote areas. "Some of the Northern communities in particular might not have the same access to specifically skilled labour, and have to go outside to fill their gaps. In remote environments, it's more costly to do that," says Patles-Richardson. He also indicates the challenge of not having an established peer network. "A lot of Indigenous companies and entrepreneurs don't have the same access to mentorships or peer groups, which can be very limiting as they look for support in growing their business," he says.
For women entrepreneurs, there is a distinct lack of networking and training programs designed for women, and few role models or mentors.
The largest barrier for entrepreneurs is often access to capital. This can be especially true for First Nations businesses because they are subject to laws under the Indian Act that do not allow First Nations people to have full control over their lands, resources and assets. This makes it particularly challenging to provide collateral to banks to qualify for a loan.
Without access to capital, while start-up rates are high, sustaining and growing business is a significant challenge for Indigenous entrepreneurs.
The Effects of COVID-19
Then, there is the sweeping economic impact of COVID-19. While Indigenous businesses are facing many of the same challenges as non-Indigenous businesses, they face some additional unique threats as well. For instance, businesses located on reserves that are close to urban areas rely on off-reserve customers who travel to the community. As many reserve communities have access restrictions in place because of the pandemic, the customer base of these on-reserve businesses has all but disappeared.
Fortunately, the Federal Government has created a separate funding structure that provides more capital for relief loans that Indigenous entrepreneurs can access through Aboriginal Financial Institutions. Through the National Aboriginal Capital Corporations Association (NACCA), the government has allocated $305 million for these institutions to lend to business owners.
And the Pow Wow Pitch competition presented by RBC, which has historically been a local Dragons' Den style competition for Indigenous owners, is happening online this year, making it accessible to owners across the country. The competition will provide access to mentorship opportunities and prize money, which is meant to be seed funding to get new businesses off the ground.
Despite the challenges Indigenous business owners face, there is a collective confidence in the future — that the opportunities will outweigh the obstacles. Increasing awareness of both the obstacles Indigenous businesses face, as well as the positive impacts they have on the country, will contribute to their long-term success and sustainability.
Because it's clear that when Indigenous people thrive, Canada thrives.
This article is intended as general information only and is not to be relied upon as constituting legal, financial or other professional advice. A professional advisor should be consulted regarding your specific situation. Information presented is believed to be factual and up-to-date but we do not guarantee its accuracy and it should not be regarded as a complete analysis of the subjects discussed. All expressions of opinion reflect the judgment of the authors as of the date of publication and are subject to change. No endorsement of any third parties or their advice, opinions, information, products or services is expressly given or implied by Royal Bank of Canada or any of its affiliates.