How to Navigate Investing During Uncertainty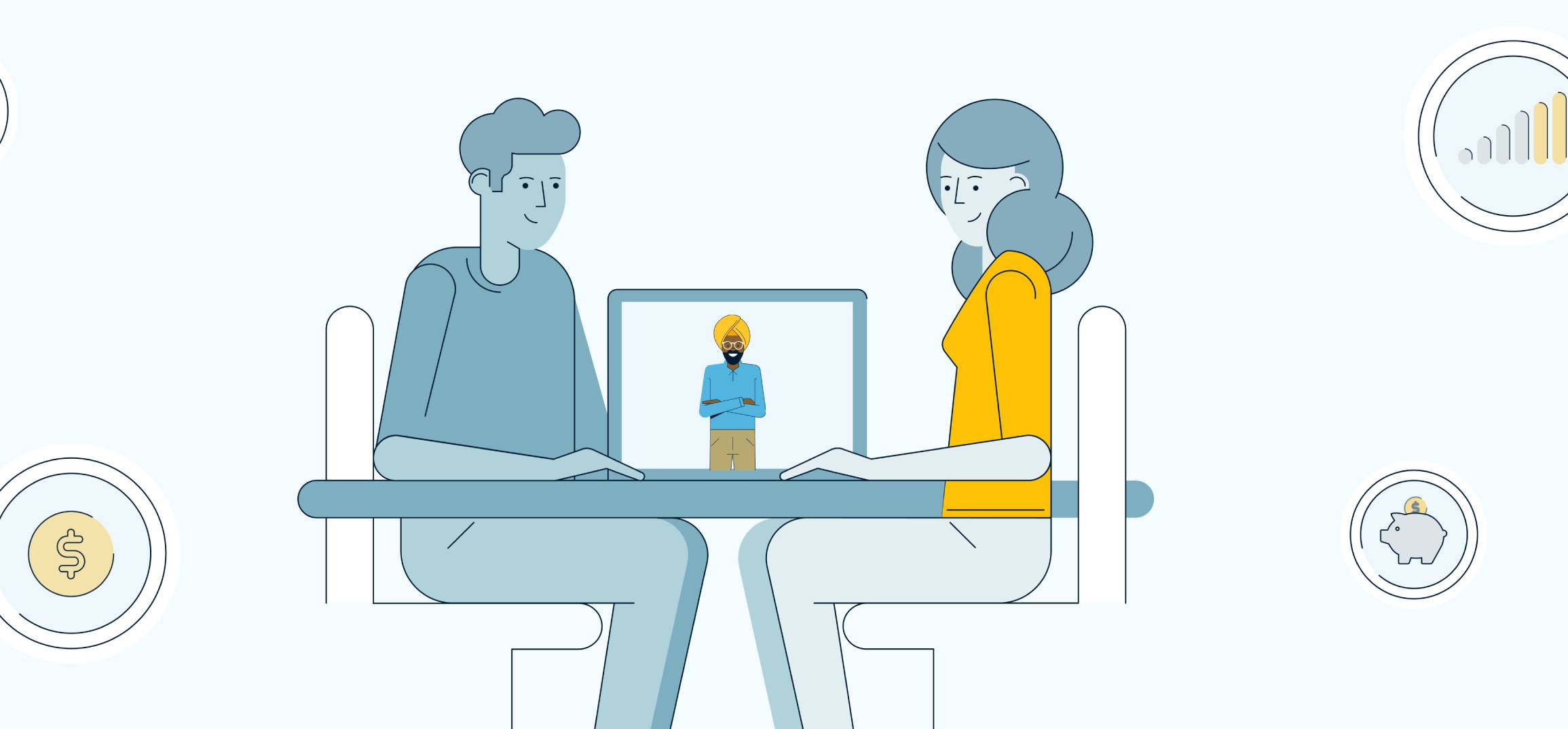 By the Inspired Investor TeamDecember 6, 2022
Learn about hot-button issues ranging from inflation to the future of the economy and how they may impact your investing strategies.
Among investors, a year of high inflation and mounting economic uncertainty has brought many burning questions. Is now a good time to invest? What should I invest in? And, as 2023 nears, is a reprieve from market volatility in sight?
In a recent webinar, Eric Lascelles, Chief Economist at RBC Global Asset Management, and a group of InvestEase portfolio advisors weighed in on hot-button issues ranging from inflation to the future of the economy, and how they may impact your financial planning. Here are their key takeaways, plus some strategies to help you navigate whatever comes next.
Inflation and an 'unusually challenging' market
"Inflation is the straw that stirs the drink," Lascelles says. "It's driving everything from big central bank [interest] rate hikes, to the economic slowdowns, to the financial market discontent."
Though inflation readings in both the U.S. and Canada have eased recently, financial markets' response to economic pressures over the past year surprised many, he says.
"It's quite rare for stocks and bonds to fall quite significantly at the same time. In fact, we haven't had a period of time like this dating right back to the 1950s," says Lascelles. Investors tend to hold a mix of bonds and stocks as a cushion against downturns.
Lascelles says there's a silver lining to this "unusually challenging" market environment: Investors with long-term time horizons can now buy bonds and stocks on sale.
Interest rates and the future of the economy
Lascelles says fading supply chain issues are welcome news, but economic headwinds may linger, which could hurt the global economy. Among them: the Ukraine war, China's inward turn, and aggressive interest rate hikes from central banks. It is likely that Canada will enter a recession, he says, echoing RBC's prediction that Canada could enter into a recession sometime in 2023. One potential benefit? A recession, in economic parlance, can be "useful" in taming the sky-high inflation and a sizzling labour market. Lascelles adds that "most recessions are inherently temporary."
Likewise, he says, it's unlikely that interest rate hikes will go on forever.
"Do not assume the new normal policy rate for Canada is four per cent. That's a restrictive position designed to kill inflation. It's not a permanent condition," Lascelles says. When (or if) banks start to cut rates, he says, investments including equities and fixed-income products will most likely get a boost.
When is a good time to invest?
That's the big question for many investors these days, but George Brown, a portfolio advisor at RBC InvestEase, urges investors to remember a key investing truth: that time in market is more important than timing the market. To time the market, "you have to be correct twice," he says, referring to predicting accurately both the high and the low – an almost impossible feat. On the other hand, investing regularly with a long-term outlook can help investors weather drawdowns.
In that sense, "it's always a good time to invest," Brown argues.
That's why Brown says it's important to get your financial house in order: "Be prepared for future volatility. Pay down high-interest credit cards. Set aside three to six months' worth of savings." It can feel less anxious to invest through volatility when you know all your bases are covered.
So, what should I invest in?
The question comes down to your risk tolerance and time horizon, says Moiz Divan, an RBC InvestEase portfolio advisor.
"If you're going to need your money back within the next two to three years, GICs may be the right bet. Your principal is protected and there's no risk of losing money," he says. "However, if you have a slightly longer time horizon, and if you're comfortable taking a little bit of risk, you can do better than if you had your money in a principal-protected investment."
While it's tempting to fixate on predicting where the markets are headed, Zoran Vojvodic, another portfolio advisor, advises that the best plan is the one you already have.
"To achieve the long-term success in the markets, it's important to maintain the portfolio, maintain the assets that you're currently invested in. Let market be your friend."
Make it easy to save regularly
Investing doesn't have to start with a big number, and every dollar counts, says Brown.
"You can simply start with $100. The most important thing for people to do is to develop a habit. Even if they're just putting in a few dollars a month," he says. Brown's favourite way to "supercharge" your saving habit is through pre-authorized contributions. This is a tool that allows you to automatically invest a set amount of money on a regular basis. Over time, regular contributions can lower the amount an investor pays per share through the power of dollar-cost averaging.
Keep looking forward
"As your life evolves, the way your money is managed ought to change with that. Say you got a new job. Maybe you sold your house, and your net liquid assets have jumped in value. All this impacts how your money should be managed," says Divan.
To learn more, visit InvestEase at https://www.rbcinvestease.com/topics-trends/savvy-investing-market-uncertainty.html
Password QA2022
Things our lawyers want you to know
This article is intended as general information only and is not to be relied upon as constituting legal, financial or other professional advice. A professional advisor should be consulted regarding your specific situation. Information presented is believed to be factual and up-to-date but we do not guarantee its accuracy and it should not be regarded as a complete analysis of the subjects discussed. All expressions of opinion reflect the judgment of the authors as of the date of publication and are subject to change. No endorsement of any third parties or their advice, opinions, information, products or services is expressly given or implied by Royal Bank of Canada or any of its affiliates.