Twelve-year-old Ella may look like an ordinary kid, but she thinks like an entrepreneur.
Ella sells cute, homemade wool pom-pom bookmarks in her hometown of Vancouver. She donates all her sales to the Southlands Therapeutic Riding Society, a local non-profit that provides horseback riding programs for cognitively or physically disabled children and adults. Ella has raised more than $3,700.
"Whenever I'm unsure about what to do," she says in a YouTube video made about her business, "I look at my list of the business values I hold deeply, and that determines my actions: to have fun, to always learn, to lead by example, to build good relationships with others and to make a positive change."
Ella developed her project using entrepreneurial principles she learned at the two-year old Startup Skool summer camp. The camps give hands-on education in entrepreneurship, design thinking and technology to kids aged eight to 18 – a large chunk of Generation Z, the name given to those born after the mid-1990s up to the early 2010s. Startup Skool runs camps in Vancouver, Victoria and Burnaby.
"A lot of them want to work for non-profit or social enterprises," says founder Kim Cope of the type of kids who come to the Startup Skool. "That's a big focus for them."
Professor François Brouard is the founding director of the Sprott Centre for Social Enterprises, a research centre focused on businesses driven by social missions. He sees that same interest in humanitarian pursuits among many of the Millennials he teaches at Carleton University, but wonders if that drive might be even stronger in Gen Z, who are beginning and currently attending undergraduate programs.
"I'm seeing more interest by students in developing social enterprises than even 10 years ago," he says, "but at the same time, they're facing the reality of financial constraints."
Possibly spooked by watching Millennials struggle through the post-financial crisis economy, many Gen Zers are thinking about how to best balance a social conscience with earning a living.
"The kids at the Startup Skool are still not at that workforce stage, but they seem to be worried about it," says Cope. "They're always asking our instructors about what degrees to get. What will be relevant? They're more scared about what their future looks like, in terms of jobs. But they also seem to be much more interested in the freelancing, or contracting, or having a job that's not stable. They like their freedom."
Brouard thinks that need for freedom may be a major factor in how Gen Z will ultimately navigate the workforce. And, with the workforce bracing itself for a Baby Boomer-sized hole, Gen Z may have more luxury than Millennials to choose the jobs that fit them best.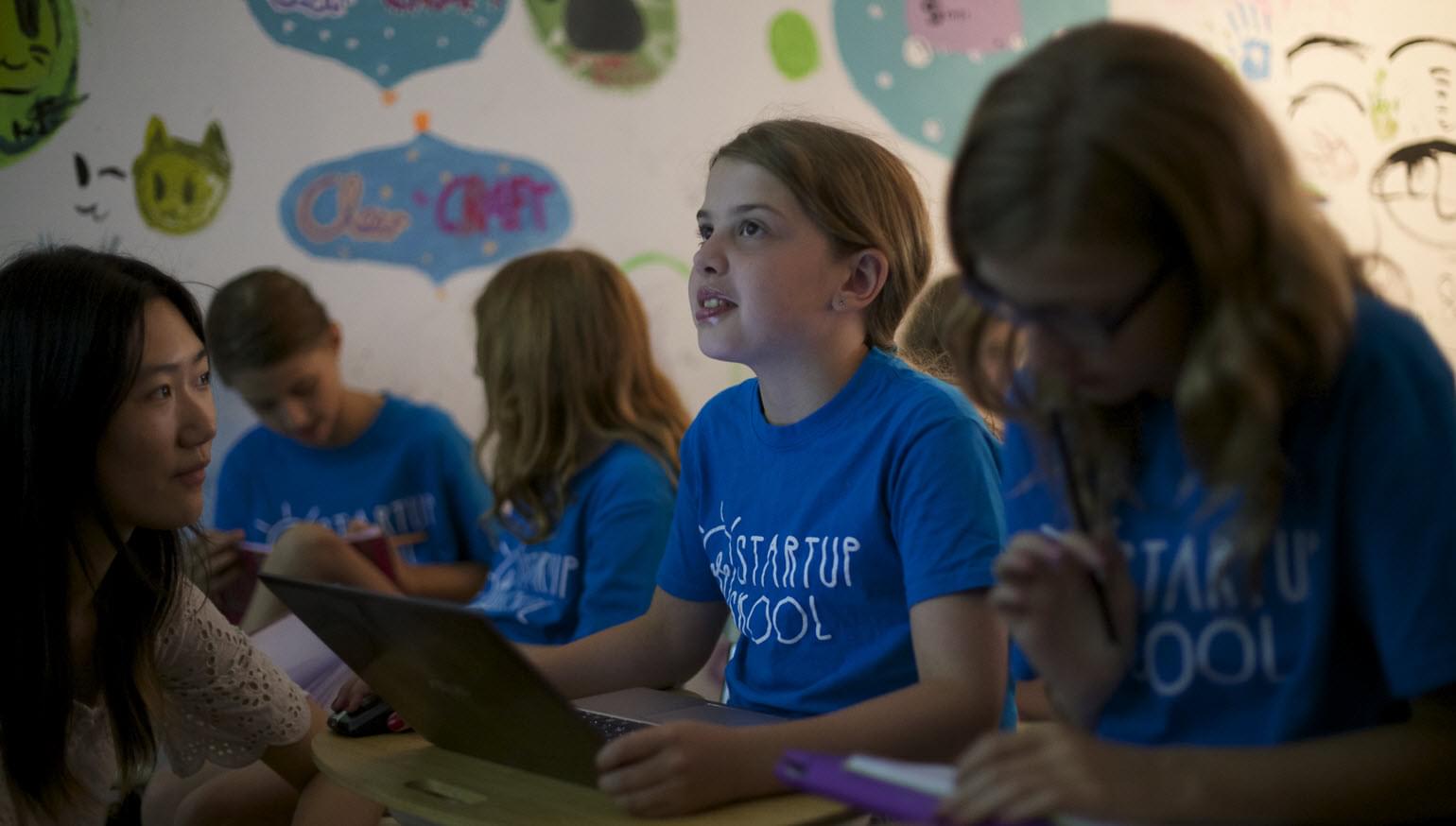 Photo: Startup Skool
"I think they'll be more interested in working in a social enterprise or non-profit at a lower salary," he suspects, "if the field gives them a life that reflects their values. We see this happening with older students, who maybe go back to get an MBA because they want to do something different—but I think the younger generation will 'see the light' earlier. In some cases, it may be because they have some debt, so they're used to living with less money. But I think we'll see them choosing to continue to live with less money [in order to choose careers that reflect their values]."
I look at my list of the business values I hold deeply, and that determines my actions: to have fun, to always learn, to lead by example, to build good relationships with others and to make a positive change.
Like Cope, Brouard sees Gen Z choosing flexibility over the traditional carrot of job stability. "They may look for smaller projects that will go on for a while, then move on to something else—maybe in the same field, but applying themselves to a different place—instead of the big-career-and-big-house path."
Technology may also play an important role in driving this values-based approach to employment. For many people, regardless of age, e-mail and smartphones have already stretched the limits of the working day—or even erased the boundaries between work- and home-life entirely.
In a survey conducted earlier this year by The Globe and Mail and youth-marketing agency Yconic, a third of student said they receive or send more than 50 texts per day. Twelve percent send and receive more than 200.
"When you used to be able to quit at five on Friday and not go back to work until Monday at nine, it wasn't such a big deal if you didn't like your work," Brouard says. "But when you don't like it, and it's 24-7? There will be that extra pressure [on Gen Z] to really like what they're doing."
The Startup Skool's Cope says she's definitely noticed the larger focus on social consciousness in all sorts of kids – not just the ones who are attracted to entrepreneur camps: "It's definitely a huge focus, much more so than my generation."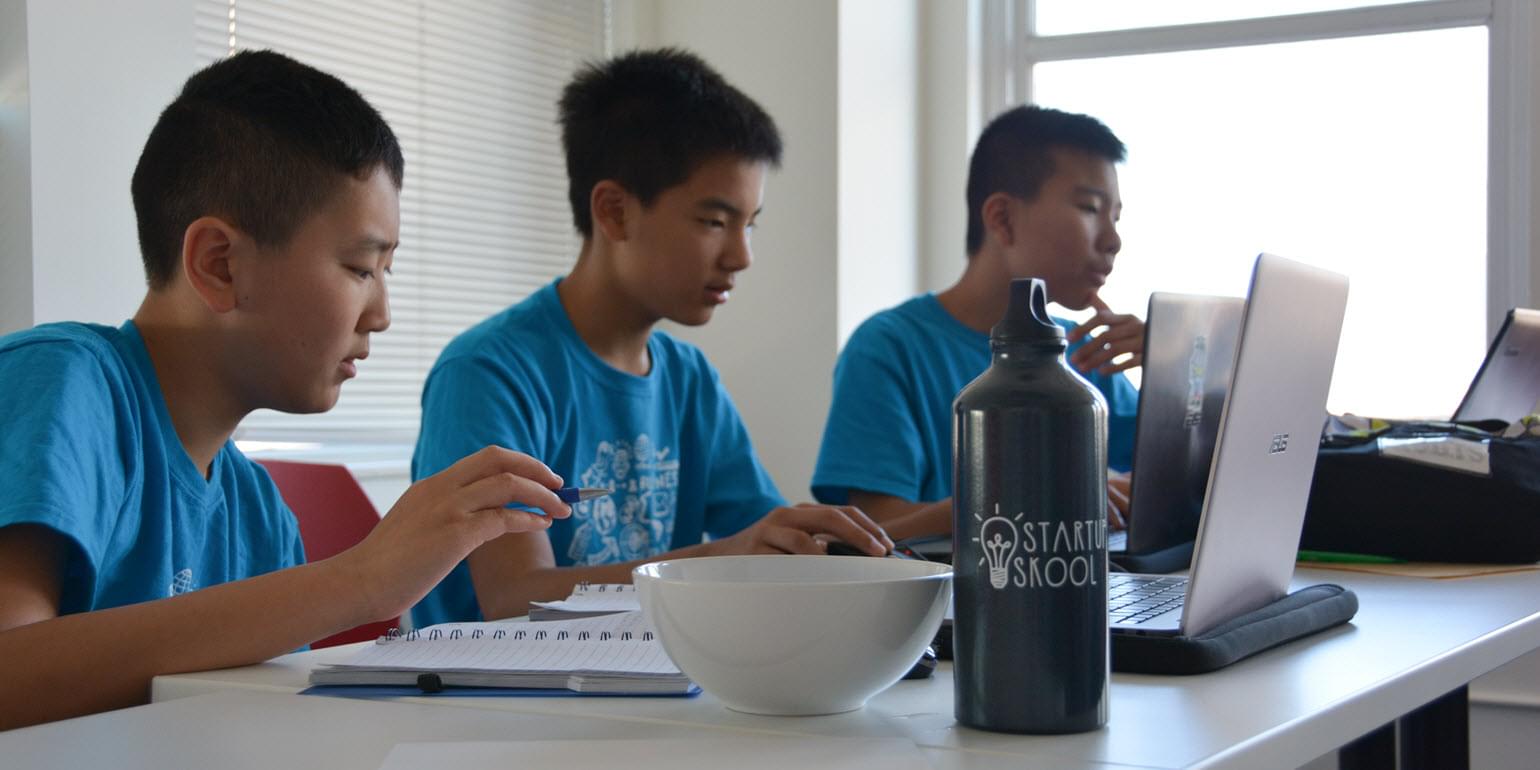 Photo: Startup Skool
"We have a tech program for kids to learn coding," she says, "and even there I see kids who, for example, have built video games that talk about shark endangerment. One kid, 16 years old, completely blew us all away by designing a virtual reality game that would put you in the mindset of someone with a mental disorder. You would go through this game and you would have no idea what the point of the game was. You'd just be making everyday decisions. His idea was it would be a way to get someone to empathize with how much more difficult those decisions are for someone facing a mental disorder."
"It's totally out there stuff I wouldn't have thought they knew about – and they're coming up with it on their own."
This article originally appeared in the Globe & Mail in October 2016.
More from the Gen Z Economy Series:
This article is intended as general information only and is not to be relied upon as constituting legal, financial or other professional advice. A professional advisor should be consulted regarding your specific situation. Information presented is believed to be factual and up-to-date but we do not guarantee its accuracy and it should not be regarded as a complete analysis of the subjects discussed. All expressions of opinion reflect the judgment of the authors as of the date of publication and are subject to change. No endorsement of any third parties or their advice, opinions, information, products or services is expressly given or implied by Royal Bank of Canada or any of its affiliates.