Your love of music doesn't change during the holidays.
Whether you're dancing to Justin Bieber's cover of All I Want for Christmas is You, or grabbing the salad tongs during your holiday dinner and conducting Sarah McLachlan's rendition of Let it Snow, music is your life.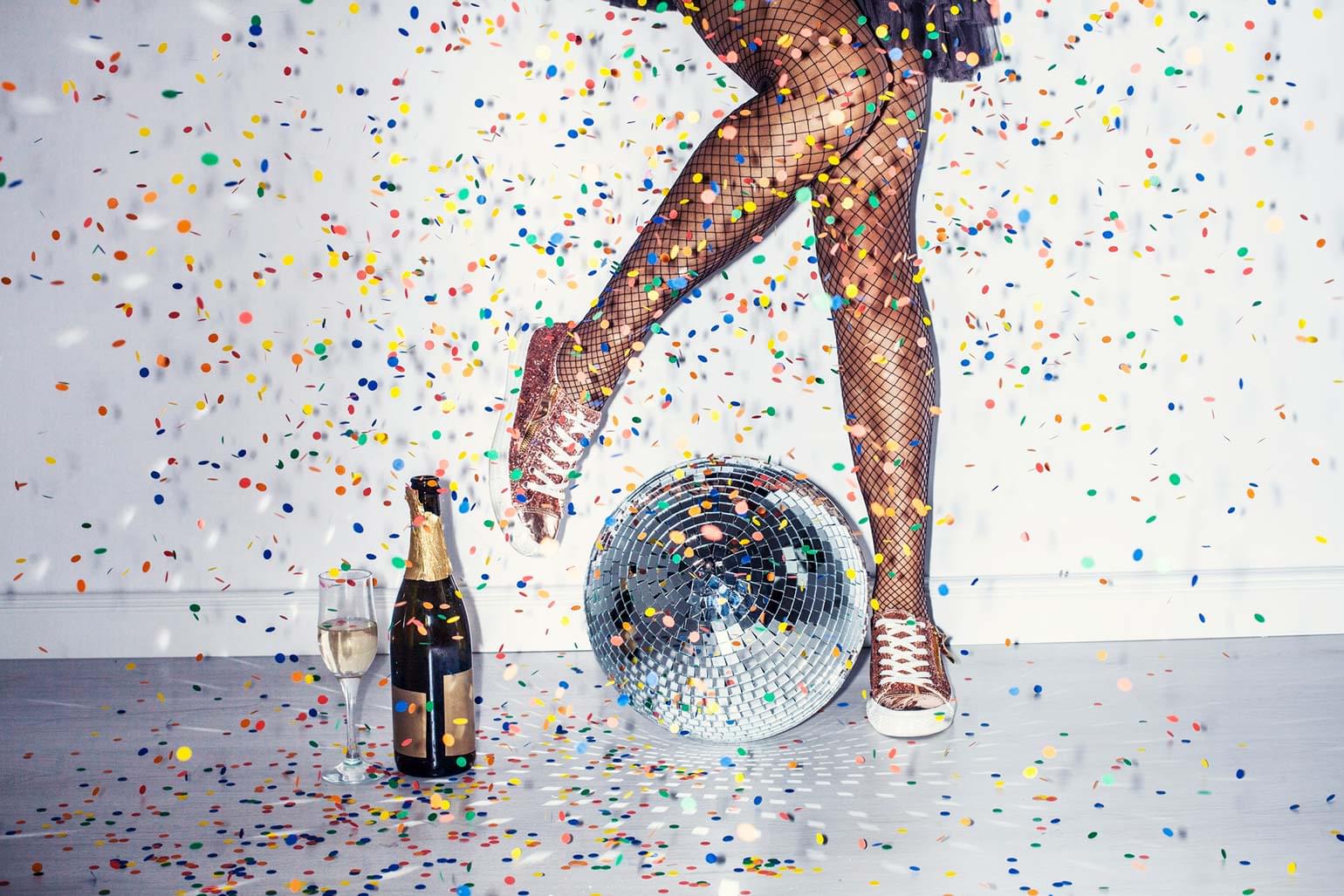 Here are some ideas on how to incorporate more music into your holiday this season.
1. Get Your Fill of Holiday Music!
Sugar cookies and eggnog may help you get in the festive mood, but it's holiday music that makes the season extra special. Now is the time to get your annual dose of fa-la-las and dreidel, dreidel, dreidels.
Scour local concert listings to see if popular holiday acts like The Tenors and Canadian Brass are playing near you. Check to see if local choirs and artists will be singing holiday tunes.
Or better yet, get in on the musical action and go caroling, or host an impromptu holiday jam session with friends.
Fill your home and life with holiday music and artists. Check Spotify, Apple Music or your streaming service of choice for curated holiday playlists.
2. Give the Gift of Tunes
Stay at home in your holiday onesie, drinking a cup of cocoa and give a loved one the gift of an unforgettable concert! When you order your tickets online, you don't have to brave busy cramped malls and buy things the people on your list will probably just exchange Boxing Day.
RBC customers receive access to held allotments of tickets to sold out shows. Also, keep an eye out for discounts and special experiences. Offers are updated weekly on RBCxMusic.com!
3. Construct Your Ultimate Holiday Playlist
Radio stations will all be playing holiday tunes come the middle of the month, but if you create your own holiday playlist your festive fun won't be interrupted by commercials or holiday songs which get overplayed.
No need to give up your holiday joy just because Grandma Got Run Over by a Reindeer came on again! Come up with your own stellar holiday playlist by using Billboard's Holiday 100 and this Canadian holiday playlist as guides. Or ask your family and friends for suggestions.
Having your own playlist means you can enjoy all the songs you love most and use it as a backdrop for making holiday memories with family this year. Next year when you're trimming the tree, loading your playlist will bring up all the great memories you made this year. It's a great family tradition to start!
This article is intended as general information only and is not to be relied upon as constituting legal, financial or other professional advice. A professional advisor should be consulted regarding your specific situation. Information presented is believed to be factual and up-to-date but we do not guarantee its accuracy and it should not be regarded as a complete analysis of the subjects discussed. All expressions of opinion reflect the judgment of the authors as of the date of publication and are subject to change. No endorsement of any third parties or their advice, opinions, information, products or services is expressly given or implied by Royal Bank of Canada or any of its affiliates.