Here's how markets have reacted to conflict historically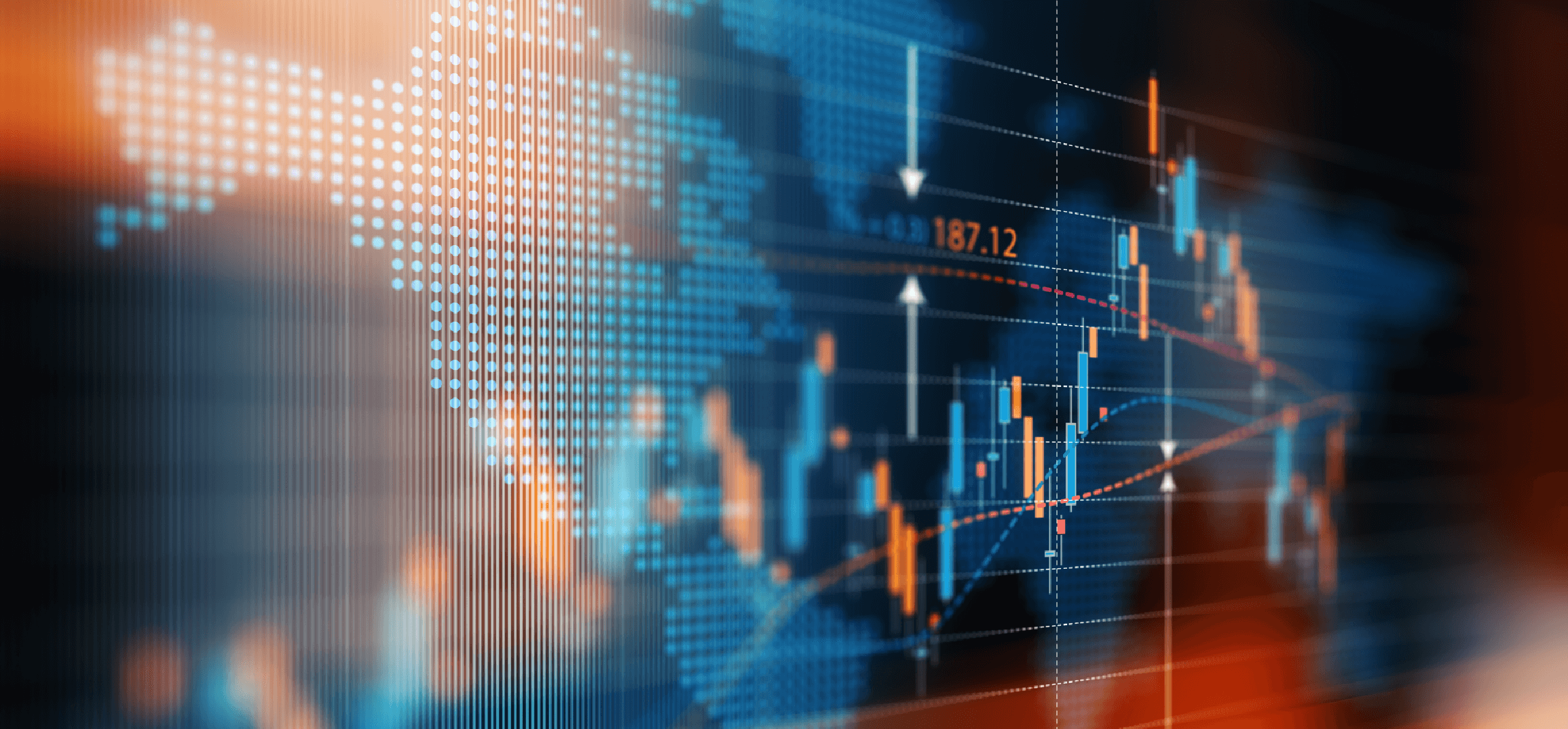 By RBCFebruary 28, 2022
With ongoing uncertainties related to Russia's attack on Ukraine, RBC GAM looks back on past market reactions
This article was originally published in RBC Direct Investing's Inspired Investor magazine.
It's no secret that markets don't like uncertainty. It's also no secret that markets have been facing a lot of it lately as a result of the pandemic, inflation fears and more recently, Russia's attack on Ukraine.
While there's no way to accurately predict how long uncertainties will persist or how markets will react in the future, it can be helpful to take a look back to gauge how markets have responded to major events in the past. With the help of RBC Global Asset Management (RBC GAM), here we'll focus on equity market reactions to acts of war and terrorism.
In a recently released commentary, RBC GAM noted that acts of war rarely have large or lasting impacts on markets, though periods of heightened uncertainty are common. The following chart looks at how U.S. equity markets have reacted historically.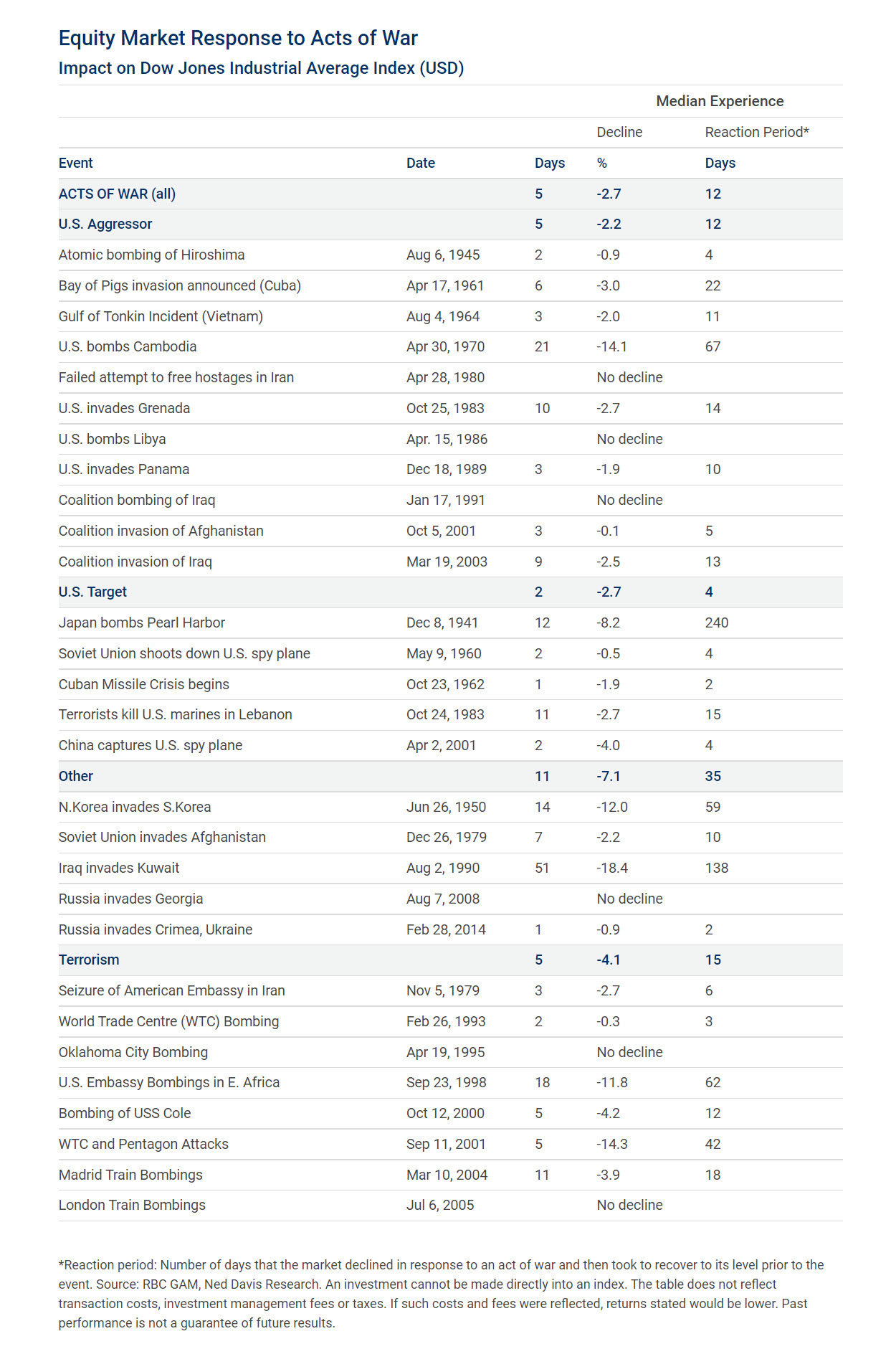 RBC GAM highlights a few specifics to take note of:
market declines tend to be short, lasting 5-11 days on average, depending on the situation
the actual change in the market is relatively benign, and often more muted than what investors might believe
Again, while past reactions don't determine what will happen in the future, they can provide some context to help us boost our resiliency as investors when markets are volatile.
Things our lawyers want you to know