If you have U.S. bills to pay – whether they're from the holidays, to maintain your U.S. property or to cover the tolls from last month's road trip – there are several convenient ways to pay them. Even better? Some can save you money on transaction and exchange fees.
Did part of your Black Friday shopping involve a trip – or online shop – across the border? Did you buy some holiday gifts from your favourite U.S. shop? Do you have utility bills, online subscriptions or tolls to pay in U.S. funds? While you may have found U.S. bill payment to be inconvenient (and a little costly) in the past, it's actually easy to pay U.S. bills from Canada – if you know what your options are.
Here are six ways to pay U.S. bills from Canada.
1. Pay online, through a U.S.-based bank account
Canadians who regularly spend time in the U.S. can simplify bill payment using a U.S.-based bank account. Here are a few ways to do it:
Paying directly from the account.
Need to send a deposit in U.S. dollars to reserve your beach condo? Or make a payment to a department store credit card? With a U.S.-based bank account and online banking, you can make payments with just a few clicks – anytime, from anywhere. If you're paying an individual, you may need to set them up as a biller first – but once you do, you can simply select the person or company you wish to pay and the amount you want to pay them. Paying this way lets you avoid costly wire fees, and you may avoid foreign transaction fees when you pay your U.S. bills in U.S. dollars online.
Setting up recurring or future payments from the account.
You can easily schedule regular automatic payments, such as homeowner association dues or online subscriptions, from your U.S.-based bank account – even while in Canada. Also, many merchants like utility providers, U.S. mortgage companies and credit card issuers will set up automated bill payments at your request. To make sure you have enough money in your account to cover these automated payments, you can transfer funds from your Canadian to your U.S. account online.
Paying with a Visa Debit card.
With a U.S. Visa Debit card linked to your bank account, you can pay your bills online in U.S. dollars anywhere Visa is accepted.
2. Write cheques from your U.S.-based bank account
Yes, some people still write cheques — or checks, if you're speaking American. One way to pay your U.S. bills is with paper cheques from your U.S.-based chequing account. Don't forget to mail your cheque early so it reaches its destination before your bill is due. Keep in mind that post-dated cheques are not recognized in the United States, so your account may be debited earlier than you expect. Plan accordingly!
3. With a U.S.-based credit card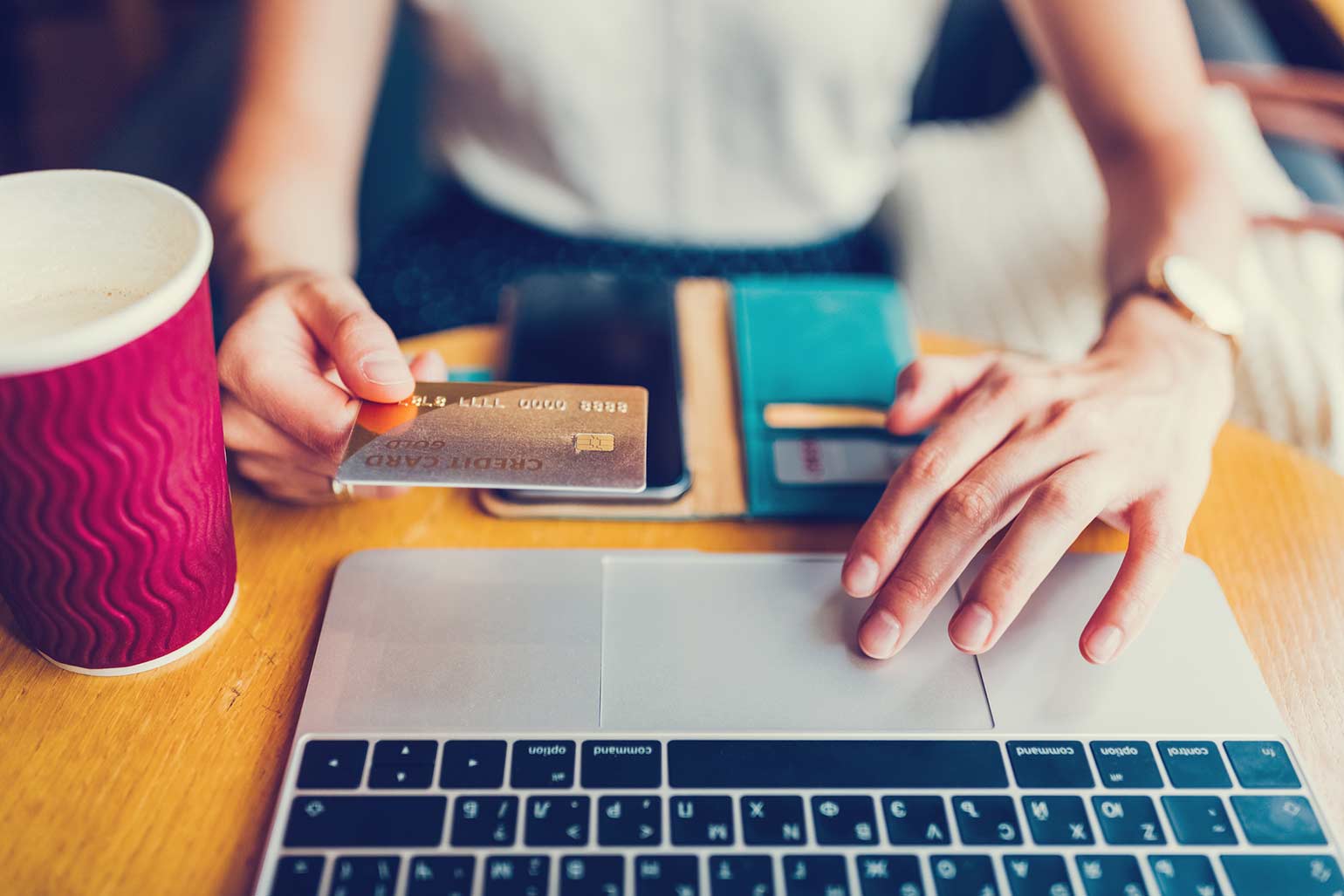 Do you prefer paying bills with a credit card? Paying your U.S. bills with a U.S.-based credit card may also save you money by avoiding currency conversion fees – plus, it's a secure way to pay your U.S. bills. Having a U.S-based credit card can also help at your original point of purchase, as some stores in the U.S. don't take foreign credit cards.
4. Through PayPal
Canadians can pay most U.S. merchants through PayPal – in fact, with its 300 million customers, PayPal is one of the most widely-used P2P mobile transfer platforms across the globe. Paying this way is convenient, quick and easy to set up. Simply link your Canadian bank account or Canadian credit card to your PayPal account, and then make one-time or recurring payments to select vendors who accept PayPal.
Keep in mind, however, if you pay in Canadian currency, your payments are subject to fluctuations in currency rates as well as transaction fees and exchange rate margins.
5. With a Canadian credit card
Paying your U.S. bills in Canadian dollars from a Canadian credit card might seem easy but can get expensive. Most Canadian credit cards charge a foreign transaction fee of 2.5% for U.S. purchases and payments. Also, as currency rates fluctuate, if the Canadian dollar is lower when your payment gets posted, you could be out of pocket even more.
6. Wire transfer or bank draft from your Canada-based USD or CAD bank account
If you have a Canadian-based U.S. dollar (USD) bank account, you might be able to pay your U.S. bills using a wire transfer, or by buying and mailing a USD bank draft. You can also make payments this way from your regular Canadian dollar bank account, but in either case, expect to pay fees. Wire transfers cost about $30 per transaction, while purchasing each USD bank draft will cost around $7.50.
There are several ways to pay U.S. bills from Canada; however, some methods may cost more and/or create more work for you. As you decide which payment method(s) work best for you, consider the timeliness, cost and convenience of the solution and how it aligns to your needs.
See how you can pay U.S. bills and manage money more conveniently on both sides of the border with a U.S. bank account from RBC Bank.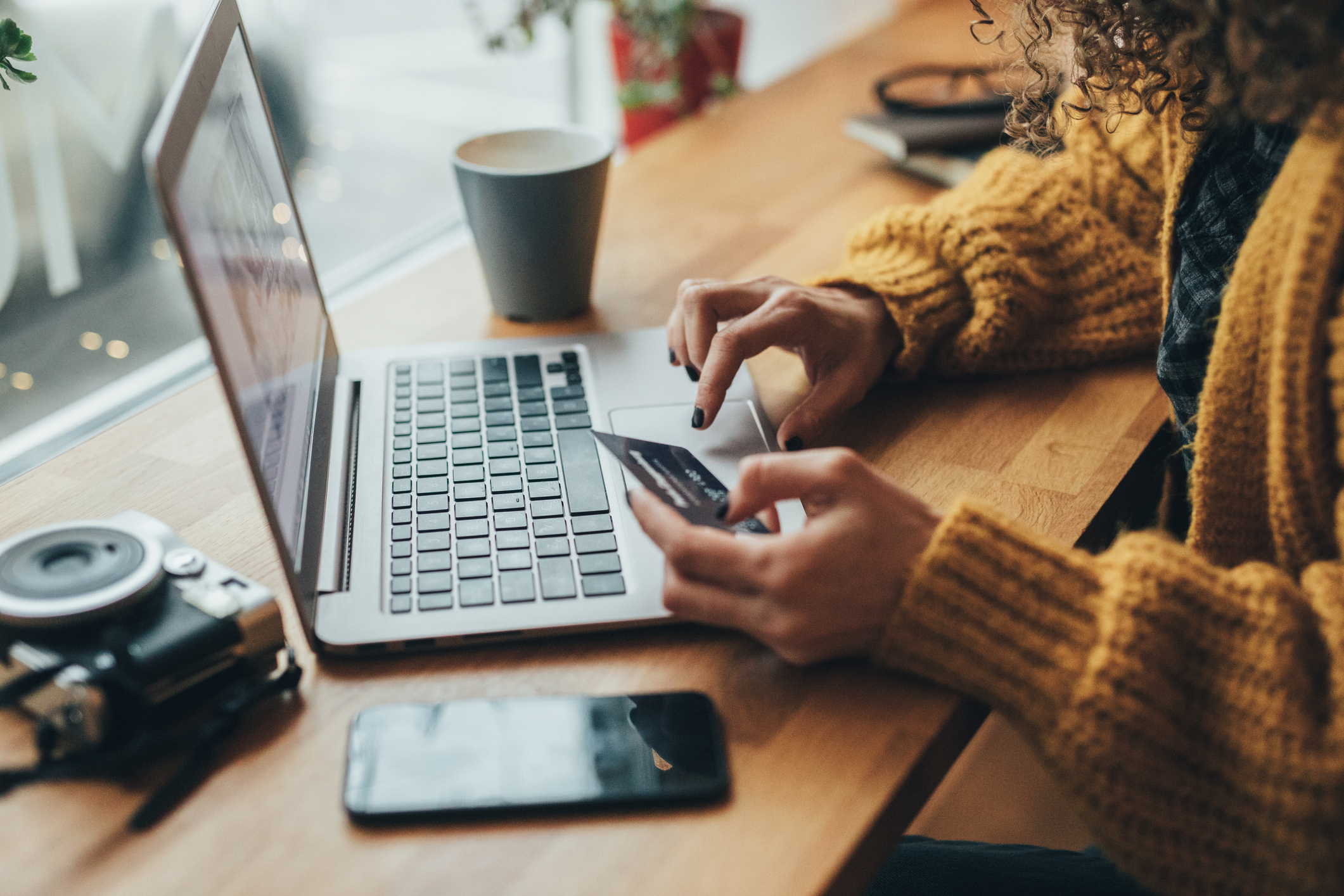 Travelling to the U.S.?
Set up your U.S. banking and credit card before you travel to make life simpler.
This article is intended as general information only and is not to be relied upon as constituting legal, financial or other professional advice. A professional advisor should be consulted regarding your specific situation. Information presented is believed to be factual and up-to-date but we do not guarantee its accuracy and it should not be regarded as a complete analysis of the subjects discussed. All expressions of opinion reflect the judgment of the authors as of the date of publication and are subject to change. No endorsement of any third parties or their advice, opinions, information, products or services is expressly given or implied by Royal Bank of Canada or any of its affiliates.