Here's a few effective tips for turning your great business idea into action.
Since starting her salon two years ago, Plains Cree entrepreneur Krystal Dumais-Ziprick has seen her career go to new heights. Located in Surrey, B.C., her business, Simply Style Mobile Hair Design, has taken her to Toronto Indigenous Fashion Week, Chloë Angus fashion shows, and more.
Here, she shares the business lessons she learned in her first couple of years, and provides advice for other young entrepreneurs just starting out.
1. Look for Role Models.
If your role model is someone you know in real life, she says, that's even better. Ask if they might mentor you — someone who may help you with the initial hurdles of starting a business, and who can tell you what they wish they'd known when they were getting started.
Your role model doesn't have to be in the same line of business as you. For Dumais-Ziprick, it was seeing her mother-in-law and her sisters at work in their flower shop — Ladybug Floral — in Nanaimo that inspired her to think about setting up on her own.
I always try to motivate Indigenous youth to apply to the Young Entrepreneurs Symposium (YES) because it was such a pivotal point in my life.
2. Go to Conferences.
Back in 2013, Dumais-Ziprick's cousin encouraged her to send an email to the New Relationship Trust, an independent non-profit that invests in First Nations in B.C., to see if there were sponsorships available for that year's Young Entrepreneurs Symposium (YES).
For Dumais-Ziprick, getting sponsorship and going to the symposium was a pivotal point in her life. She says, "Listening to successful Indigenous speakers and working alongside aspiring entrepreneurs — that's what made me decide to set up on my own a couple of years ago. That's what gave me the confidence and networking skills needed to become an entrepreneur."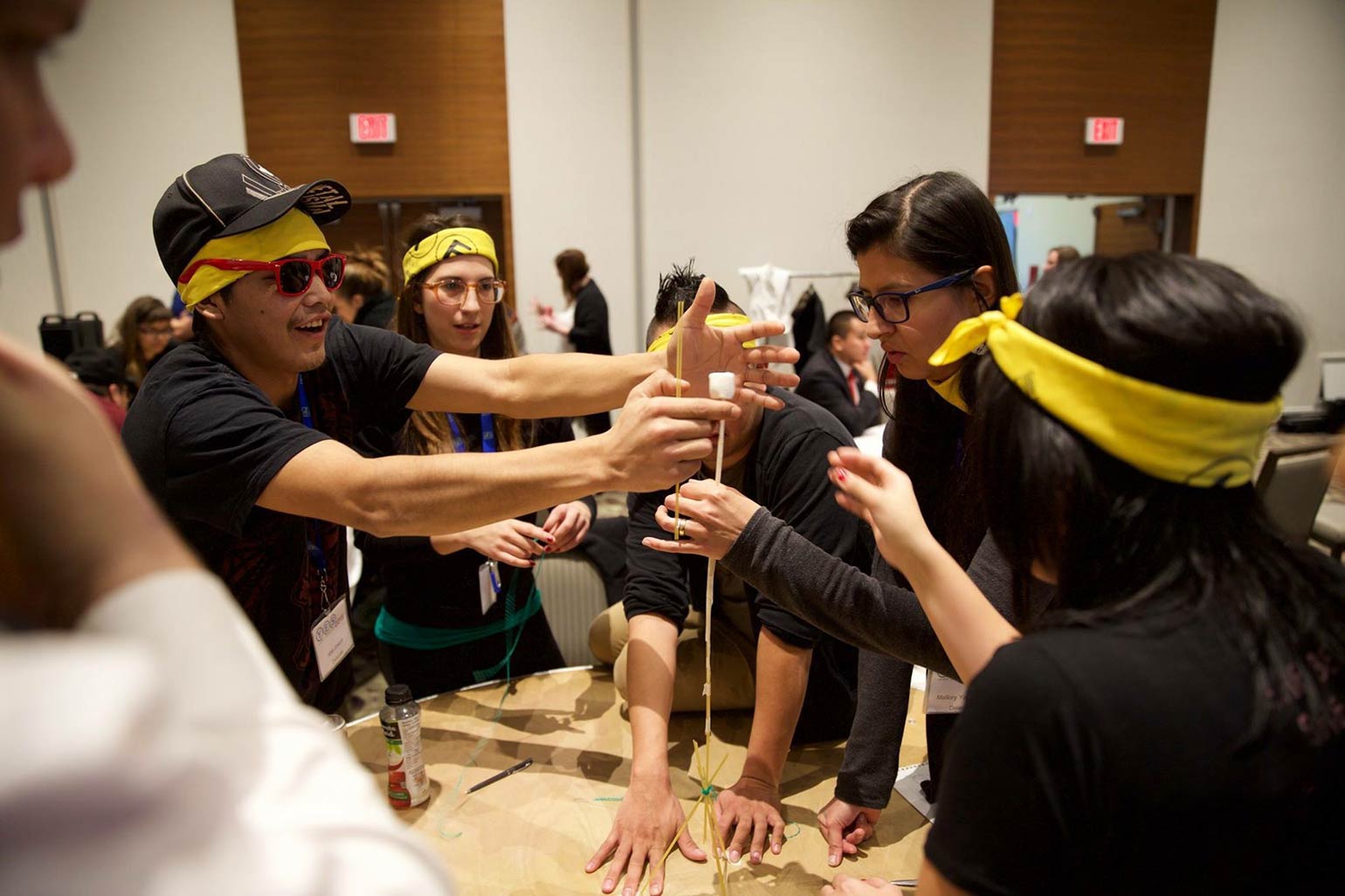 Image courtesy of Krystal Dumais-Ziprick
The network she built at her first YES symposium is still going strong. Dumais-Ziprick adds that, because of YES, she now has a network to reach out to with any business questions she might have.
3. Look for Business Programmes in Your Area.
You don't need to spend two years in a full-time MBA programme, she says. Even a free, part-time programme may help.
Dumais-Ziprick graduated from the PICS Business Entrepreneurship Support & Training (BEST) program in Surrey. She also took the Ch'nook Aboriginal Management Certificate Program at UBC Sauder School of Business in Vancouver, which supports Indigenous entrepreneurs in the development of business skills and capabilities. Your local area may have its own version of those programmes, so investigate your region to see what's available. Also consider funding and grant opportunities available for the programmes you'd like to take.
4. Build a Business Plan Funds and Grants.
Either on your own, or with the advice of your mentor, creating a business plan may help make getting off the ground easier. In essence, your business plan is the document you'll use to outline the essentials of your business — from exactly how it will earn money, to what level of growth is projected for the first three-to-five years. Once completed, you have a document you can use to apply for small business start-up funds and grants.
There are all kinds of small business start-up funds and grants out there. It pays to research the ones you might be eligible for.
5. Give Back.
Now that Dumais-Ziprick's business is up and running, she works to be a positive role model in her community. For example, she gives free haircuts at her local homeless shelter.
"I was also a part of the YES Alumni Panel this year," adds Dumais-Ziprick. What was her hope for going back? To motivate delegates to be the creators of their environments and to pursue their passions. Just like she did.
This article is intended as general information only and is not to be relied upon as constituting legal, financial or other professional advice. A professional advisor should be consulted regarding your specific situation. Information presented is believed to be factual and up-to-date but we do not guarantee its accuracy and it should not be regarded as a complete analysis of the subjects discussed. All expressions of opinion reflect the judgment of the authors as of the date of publication and are subject to change. No endorsement of any third parties or their advice, opinions, information, products or services is expressly given or implied by Royal Bank of Canada or any of its affiliates.