Here are just a few brilliant ways to have a great trip without spending a fortune.
A tight travel budget doesn't have to mean incredible experiences are out of reach. From ordering €25 Michelin meals in Paris to scoring error airfares, here are a few ways to have a great vacation without spending a fortune.
1. Don't Overspend on Accommodation.
You don't have to stay in a hostel dorm full of backpackers to save money. Research newly-opened hotels in the area you're visiting. They often offer amazing rates while they're still getting off the ground.
And while it can make sense to use a hotel comparison to search out the ideal place to stay, consider booking directly with your accommodation. When they don't have to factor in the commission hotel aggregators charge, they can offer cheaper rates.
Also, if you're staying in a country with a decent rail system, check out overnight train fares. They can be cheaper than day rates, you'll save on a night's hotel accommodation, plus you'll gain a day that would otherwise be lost to travelling from A to B.
P.S.: Even if a particular five-star hotel is out of reach this year, you could still enjoy a cocktail at its designer bar.
2. Game Your Flights.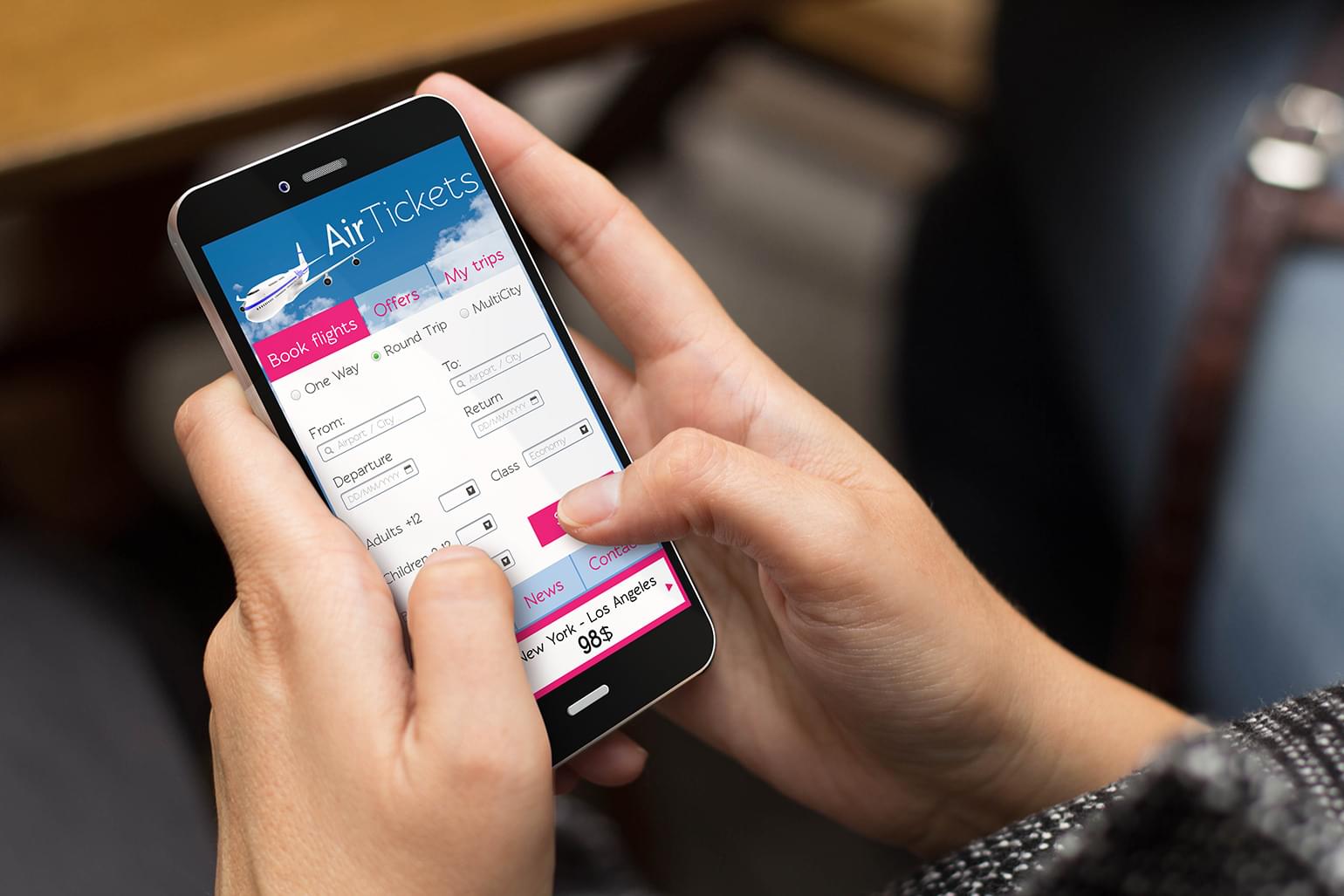 A whole article could be dedicated just to flight hacks, but here are a few to consider. Condé Nast Traveler reports that the best day to buy airline tickets is a Sunday, especially if you're booking more than three weeks in advance (about 99 days beforehand is best for longer flights). If you can be flexible with the days you book off work, flying on a Tuesday or Wednesday, instead of on a weekend, could potentially save you hundreds of dollars.
If budget is a bigger consideration than where you go, try out Skyscanner's "Everywhere" search function for a list of destinations in order of least to most expensive flights. To keep an eye on flight prices, also sign-up to Skyscanner Price Alerts.
For great deals and error fares, check out HolidayPirates and follow @error_fares on Twitter. It's also worth checking out airline sales on Black Friday or Boxing Day.
Oh, and if you have kids under two, many airlines let infants fly for free or for a very reduced rate.
Last thing: Don't assume return flights are cheapest. Do a search for two one-way tickets from different airlines and see what comes up.
3. Get a Travel Rewards Card That Helps You Fly Faster.
Apply for an RBC® Visa Infinite‡ Avion® card and you'll be welcomed with 15,000 points†. That's enough for a short-haul flight! This is one of the most flexible cards on the market. You can use your card to fly on over 130 airlines, and you can fly anytime — even during March break or the holidays. There are no seat restrictions or unnecessary stopovers. Take a look at the Air Travel Redemption Schedule to start planning your trip. Oh, and use your card for everything — groceries, morning coffees, gas, bills and more — to keep racking up those points (1 RBC Rewards® point for every dollar spent, with an extra 1.25 points on eligible travel related purchases*). With a Visa Infinite Avion card you also get premium travel insurance, meaning that's another to-do you can check off your list.
4. Buy a Roll-Up Water Bottle.
When it's unfilled, it takes up no space in your carry-on. Bring it, empty, though airport security, then fill it up at a water fountain once you're through to departures. Voilà! You just saved about $8 on pricey bottles of water. If you're going somewhere with tap water that's safe to drink, you can use your roll-up there too and save even more dollars.
Speaking of airports, check out these tips to avoid overpacking for your next trip (maybe you'll cut down so much that you'll only need carry-on luggage. Goodbye, hefty baggage fees!).
5. Make the Most of Tourist Passes.

If you know you like visiting popular attractions, buying a tourist welcome card could save you lots of money. That's especially true if you're travelling as a family. Stop by the local tourism office to find out about available passes and discounts.
6. Research Events Taking Place During Your Trip.
When you land, check out "What's on" listings in local newspapers or online. There might just be a free festival taking place during your vacation. Some philharmonic orchestras, like the Berlin Philharmonic, do free weekly lunchtime performances for much of the year. Also, do a little Googling on the museums you're interested in visiting. Free or by donation entry nights are pretty common these days. Or you could get really into street art. After all, it's always free to view.
7. Join a Free Walking Tour.
From Jerusalem to Madrid, free walking tours have been popping up in cities across the globe. They're a brilliant way of getting to know the vibe and history of a new location through the eyes of a local. Guides earn a living solely through tips though, so depending on what you can afford, it's nice to give anywhere between $7-$20 as thanks.
8. Plan Your Meals.
Menus of the day are typical across European cities, and they can be such great value. How else could you get a Michelin-starred meal in Paris for €25 (about $37 CAD)?
For dinner, follow the locals and make the most of any food trucks and local street foods. Halloumi kebabs in Istanbul, seafood pancakes in Seoul — you'll be eating well without breaking the bank.
If you're travelling as a family, try to find accommodations with a kitchen. A few evening meals prepped where you're staying can save you money, and you don't have to feel like you're missing out on the region's delicacies. Ask the concierge, or your Airbnb owner, about nearby farmers markets or grocers, and stock up on fresh, easy-to-prepare goodies — maybe all the local cheeses and breads you can find? After all, when Keats quipped that happiness was, "French wine, fruit, fine weather," he wasn't far off.
Legal:
†To receive the 15,000 bonus RBC Rewards points, your application form must be approved by us. Upon enrolment, 15,000 bonus RBC Rewards points will appear on your first monthly statement. Additional cardholder(s), as well as existing RBC Visa Infinite Avion, Visa Platinum Avion, Cathay Pacific Visa Platinum, RBC® British Airways Visa Infinite‡, RBC Rewards Visa Preferred cardholders, applying for or transferring to an RBC Visa Infinite Avion card as of the offer eligibility period, are not eligible for this offer. This offer may not be combined or used in conjunction with any other offer. Air Travel Reward redemptions from the Air Travel Redemption Schedule start at 15,000 points for a round trip short-haul flight in economy class with a maximum ticket price of $350. All applicable taxes, service fees and surcharges are the responsibility of the traveler. For more details, including guidelines on redeeming for business class seats, visit www.rbc.com/travelredemption . Some restrictions apply. For completed terms and conditions that apply to the RBC Rewards Program, please visit www.rbcrewards.com or call 1-800-769-2512. Royal Bank of Canada reserves the right to withdraw this offer at any time, even after acceptance by you.
*You will earn 1.25 RBC Rewards points for every dollar spent when you use your RBC Visa Infinite Avion card to pay for travel-related purchases made at merchants classified by Visa's "Merchant Category Code" ("MCC") as "travel", which may include: airlines, accommodations, tour operators, cruise lines, travel agencies and car rental companies. Even though some merchants may sell travel products/services, purchases made at these locations may not necessarily qualify for the 1.25 RBC Rewards points per dollar if the merchant is not classified with a "travel" MCC. Also, merchants that are not classified by a "travel" MCC may be located on the premises of merchants that are classified with a "travel" MCC, and purchases made at these locations may not qualify for this added benefit.

This article is intended as general information only and is not to be relied upon as constituting legal, financial or other professional advice. A professional advisor should be consulted regarding your specific situation. Information presented is believed to be factual and up-to-date but we do not guarantee its accuracy and it should not be regarded as a complete analysis of the subjects discussed. All expressions of opinion reflect the judgment of the authors as of the date of publication and are subject to change. No endorsement of any third parties or their advice, opinions, information, products or services is expressly given or implied by Royal Bank of Canada or any of its affiliates.