As cold weather begins, many Canadians start to dream about their next trip to the beach. Planning your next beach vacation could mean a trip to any tropical climate, or you may choose to visit one of these eight unique beaches.
What's your perfect beach? For some, it's white sand, palm trees, and bathtub-warm waters. For others, it's ethereal volcanic sands and seals cresting cold, dark waves. On this list you'll find fascinating beach destinations perfect for however you prefer to sunbathe — including one beach that's home to African penguins you can swim alongside.
Here are our picks for eight of the world's most unique beaches.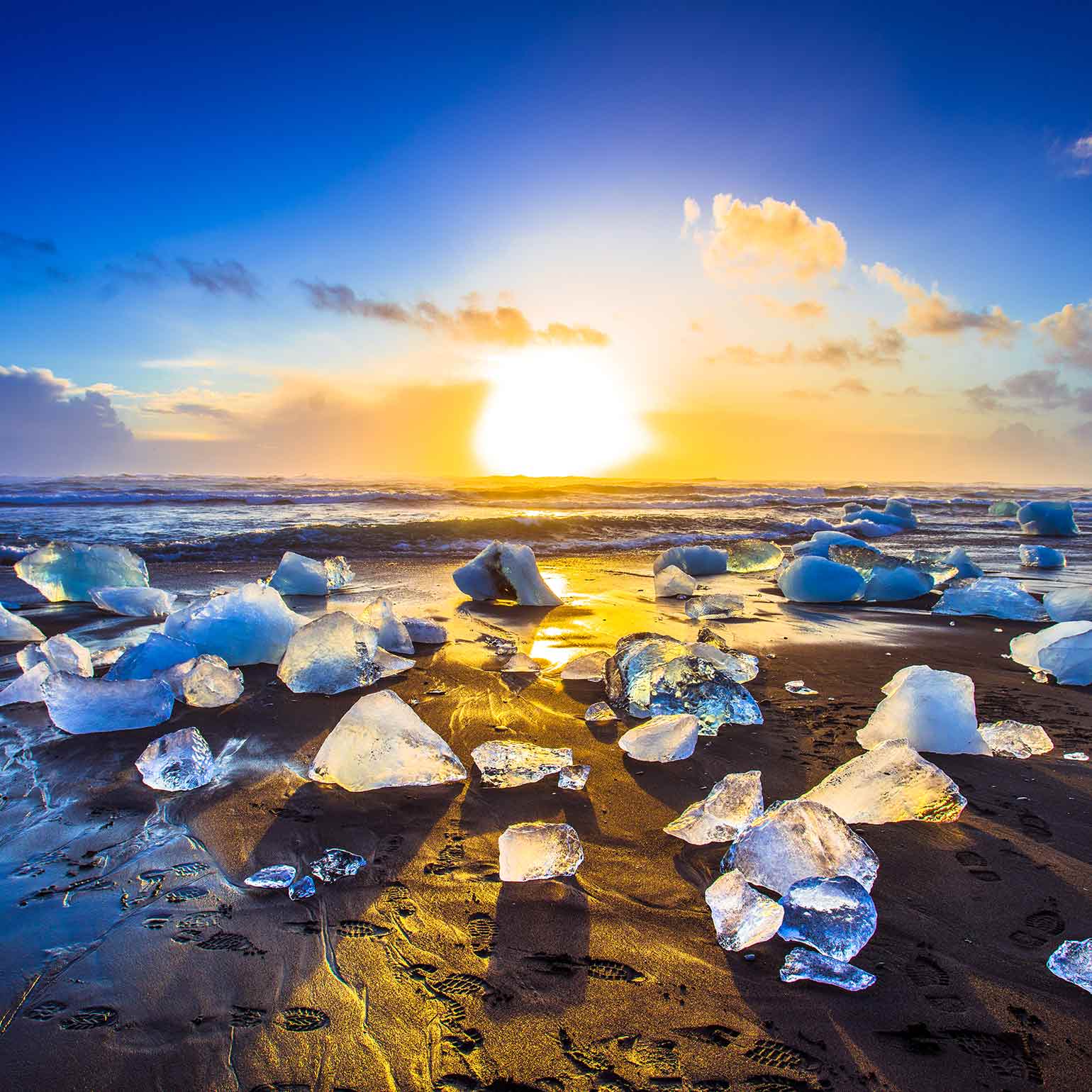 The Ethereal Beach:
Diamond Beach, Vatnajökull National Park, Southeast Iceland
On the edge of Jökulsárlón glacial lagoon in Southeast Iceland, Diamond Beach is otherworldly. Home to black sand swept in from ancient volcanoes and crashing waves, here you'll find thousand-year snaps of ice that sweep over ocean and shoreline like the most fantastic sculptures.
Here, you can take spectacular nature photos, or fun ones where your friend lies on giant ice blocks like they're chaise lounges. (Just don't try this with the bergs in the water.)
Travel Tip: Diamond Beach is especially beautiful at sunrise and sunset, when those low rays refract through the ice to create a wash of blues and tangerines.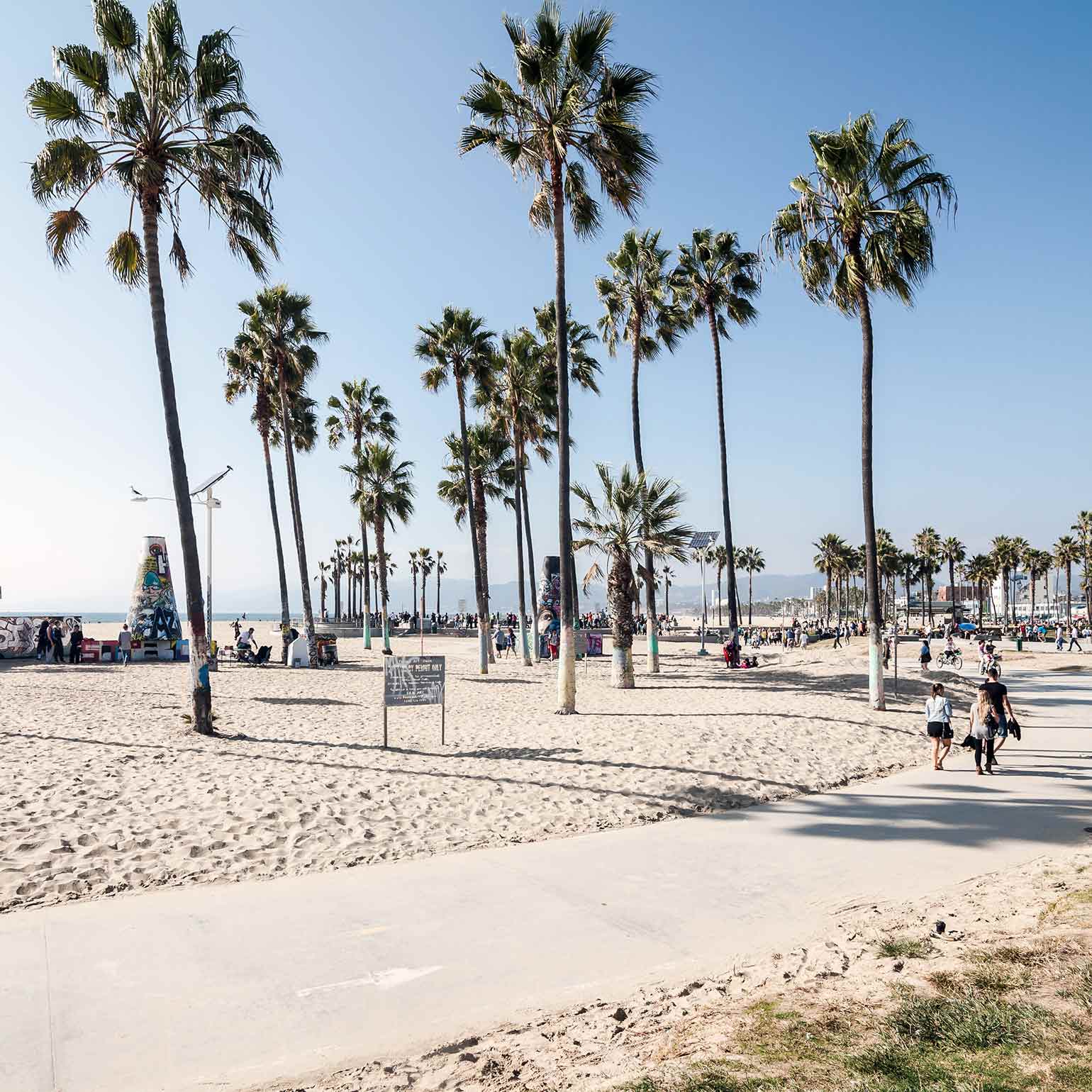 The People-Watching Beach:
Venice Beach, Los Angeles, California, USA
There are more peaceful beaches out there, but for the best people-watching anywhere, go to Venice. Bodybuilders, basketball players, skaters, New Agers, buskers, trinket sellers, Goop girls — they're all here, in abundance.
Rent some rollerblades or a bicycle and ride the iconic boardwalk. Quench your thirst at one of the cold-pressed juice stores dotted along the beach. Catch some waves. Enjoy the vibes. You're in California, and life is fun.
Travel tip: While Venice Beach is usually safe during the day, the boardwalk area may be unsafe for travellers at night.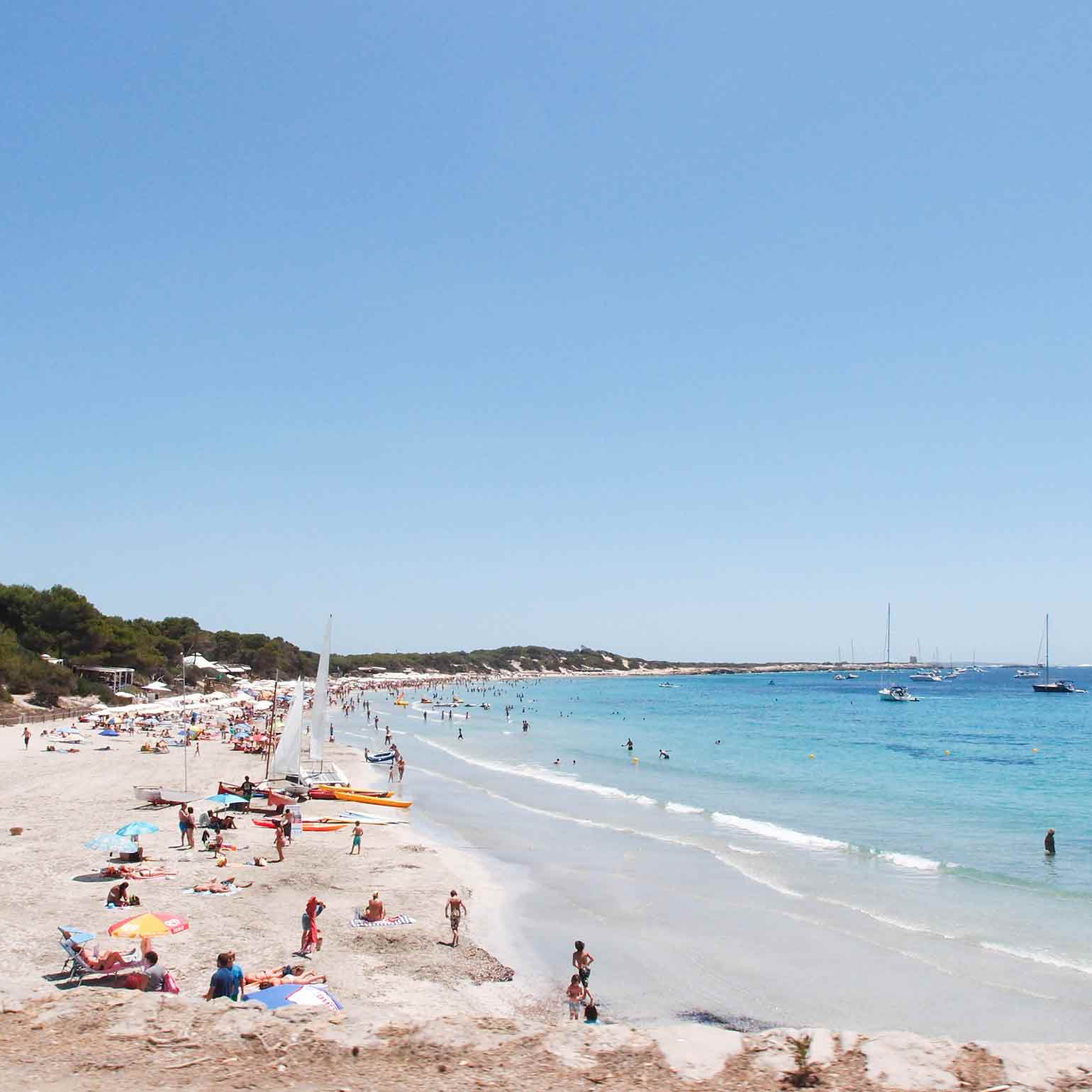 The Party Beach:
Las Salinas, Ibiza, Spain
A mile-long crescent moon of sand and pine forest at the southern tip of Ibiza, Las Salinas is a beautiful beach filled with beautiful people. Come summertime, it is estimated half the island is here: Sunbathing by the water, swimming in the clear, shallow waves, or swaying to Balearic beats at the hip bars lining the sand.
For a glimpse of the island's boho set, try Sa Trinxa Beach Bar. There's no guarantee Kate Moss or Jade Jagger will be there at the same time as you, but great music and drinks are always a given here.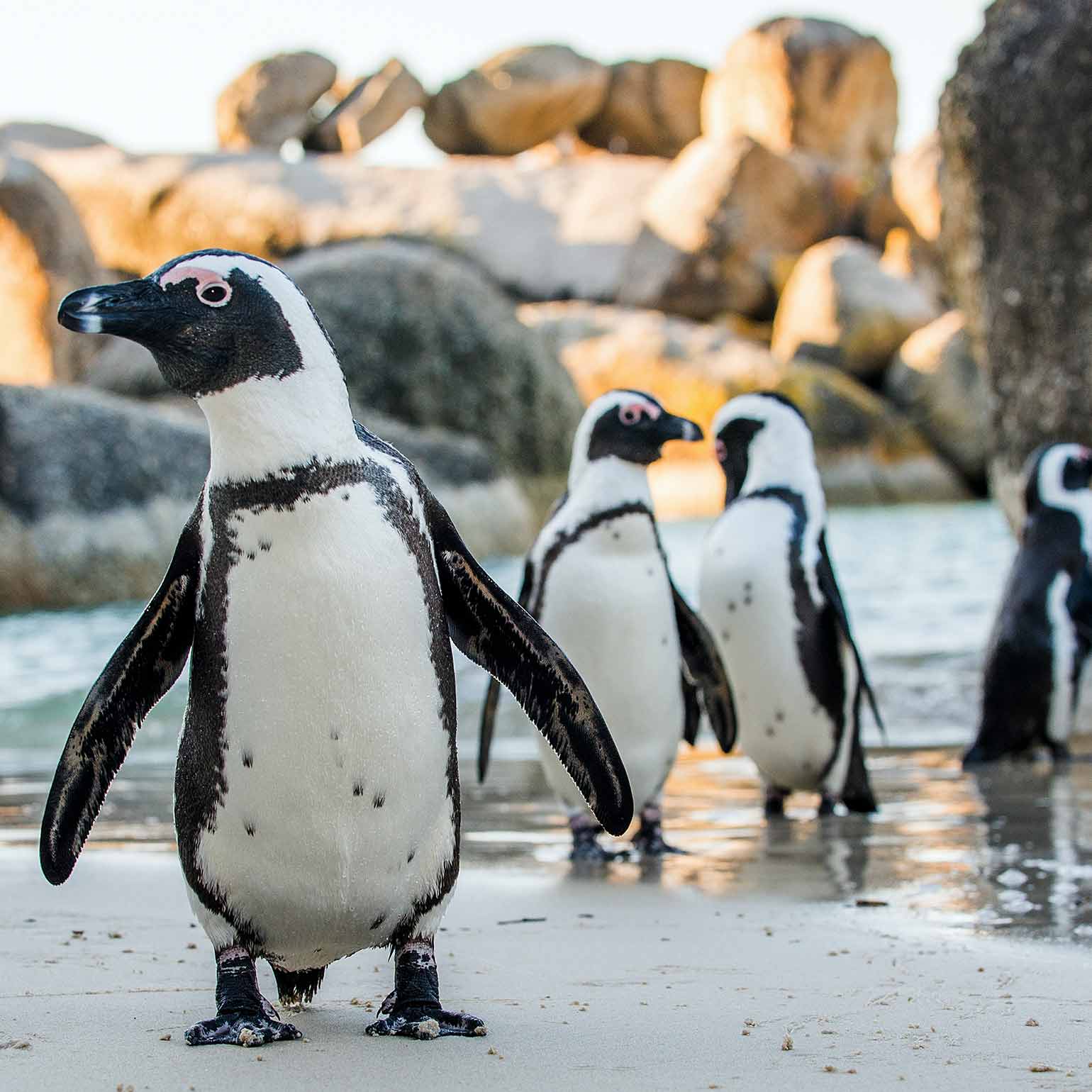 The Happy Penguin Beach:
Boulders Beach, Table Mountain National Park, Cape Town, South Africa
On the outskirts of Simon's Town (Simonstad) suburb, Boulders Beach is unique: It's home to a land-dwelling colony of endangered African penguins. A lovely, sheltered spot on the Indian Ocean — this bay is perfect for snorkelling, swimming, and taking the most incredible photographs. Opt to hang out on the sand and watch the birds from a distance, as they totter among the beach's enormous boulders.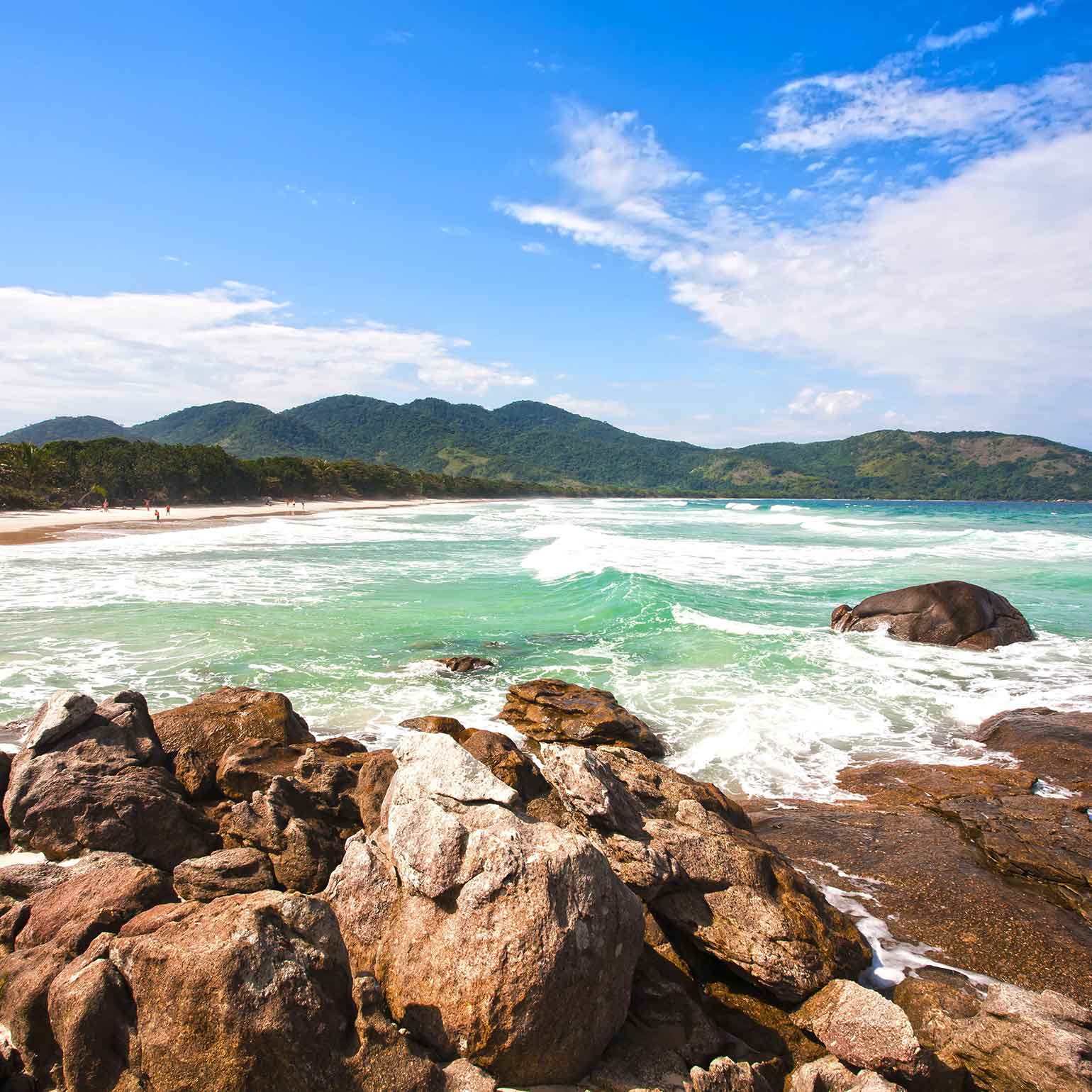 The Surf Beach:
Lopes Mendes, Ilha Grande, Brazil
Rio de Janeiro has its fair share of stunning beaches right in the city, but it's worth taking a few days out to relax on Ilha Grande island. Here, there are no roads and no cars. Instead, expect rainforests filled with waterfalls and hummingbirds, little restaurants serving up the best fish stews this side of anywhere, and white sand beaches where the surf is so good.
From the charming main village of Abraão, take a twenty-minute speedboat taxi — or a three-hour hike through the forest — to reach Lopes Mendes, the best and prettiest surf beach on the island.
Travel tip: There are strong currents at Lopes Mendes, so observe any red flags put out by lifeguard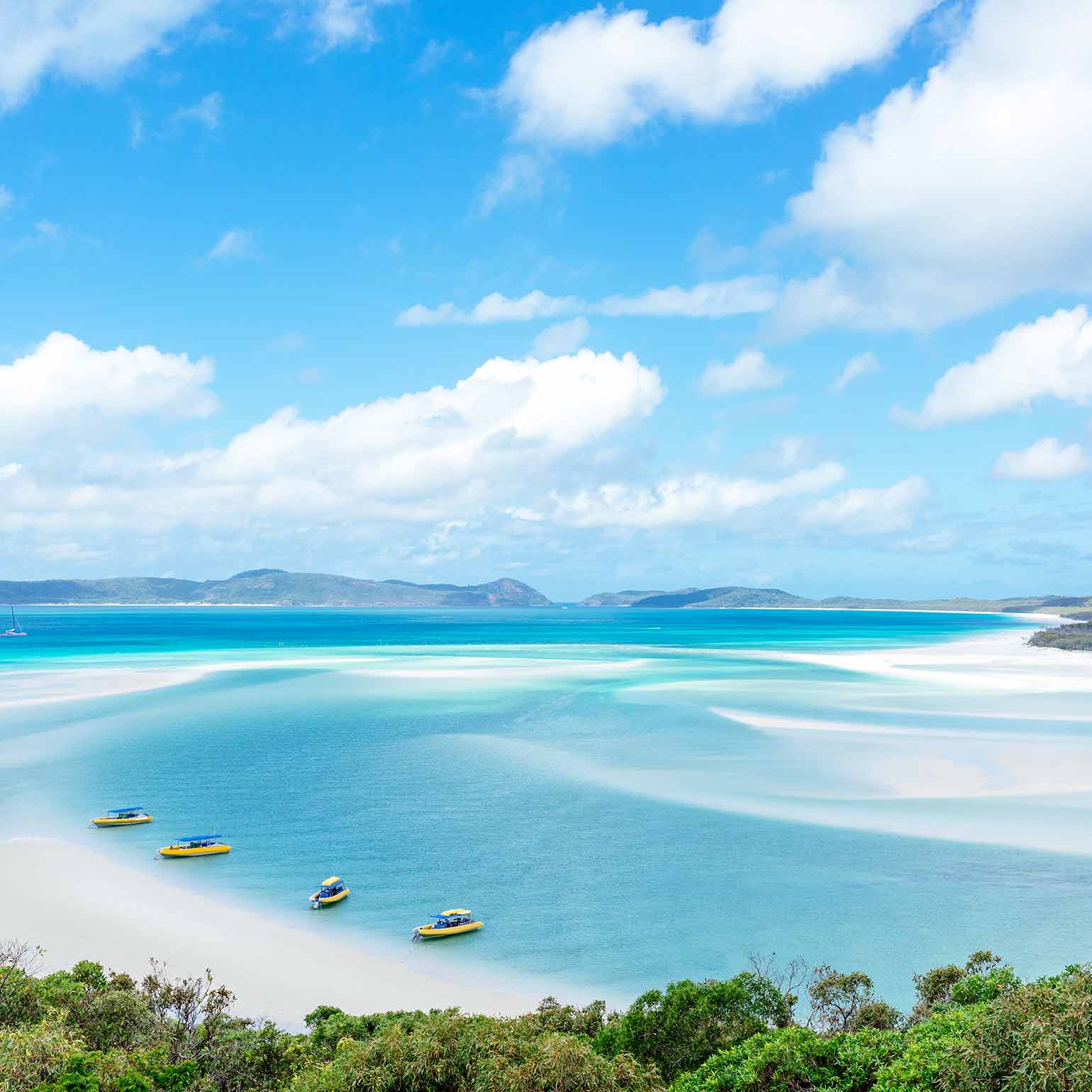 The Paradise Beach:
Whitehaven, Whitsundays Islands National Park, Australia
Set at the heart of the barrier reef, Whitehaven's seven kilometres of sand is 98 percent pure white silica — that means it is powder-soft, and it never gets too hot. You can go flip-flop free even in the middle of the day. Oh, and the water? It's like every shade of green and blue was Instagram-filtered past maximum.
Get here via a thirty-minute high-speed catamaran ride from Hamilton Island. Bring a picnic and take a walk over to Hill Inlet lookout point for incredible views of Whitehaven's turquoise waters.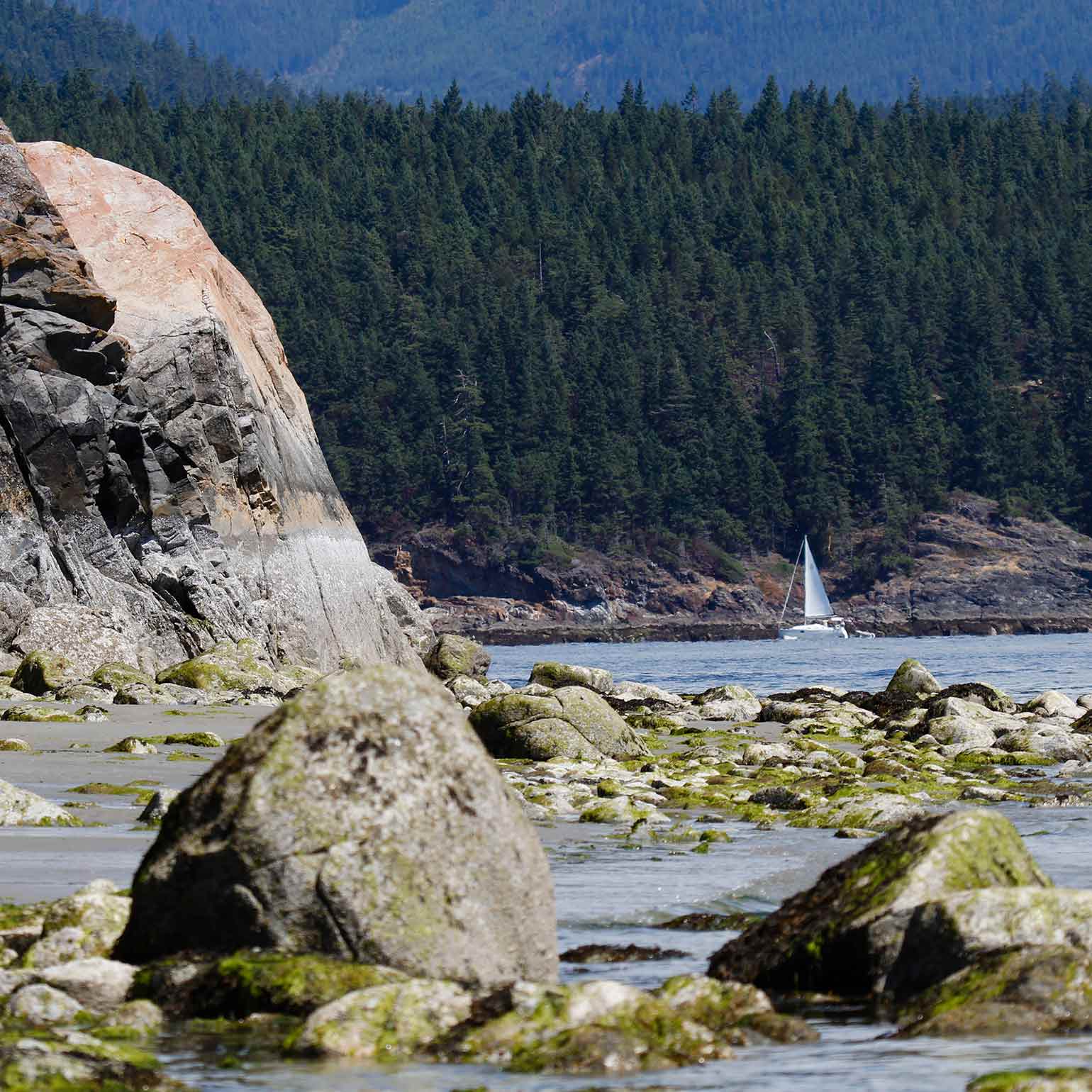 The Wild Canadian Beach:
South Beach, Savary Island, B.C., Canada
Drive up B.C.'s Sunshine Coast Highway to the village of Lund, then take a water taxi from the marina to Savary Island. On an island that measures only 7.5 kilometres, you'll find the warmest waters north of Mexico, white beaches, views of Vancouver Island, and sea birds upon sea birds.
Rent a bike and beach-hop between South Beach, Duck Bay, Sutherland Beach and the Malaspina Promenade. Or just park yourself at South Beach and ang out among the west coast herons.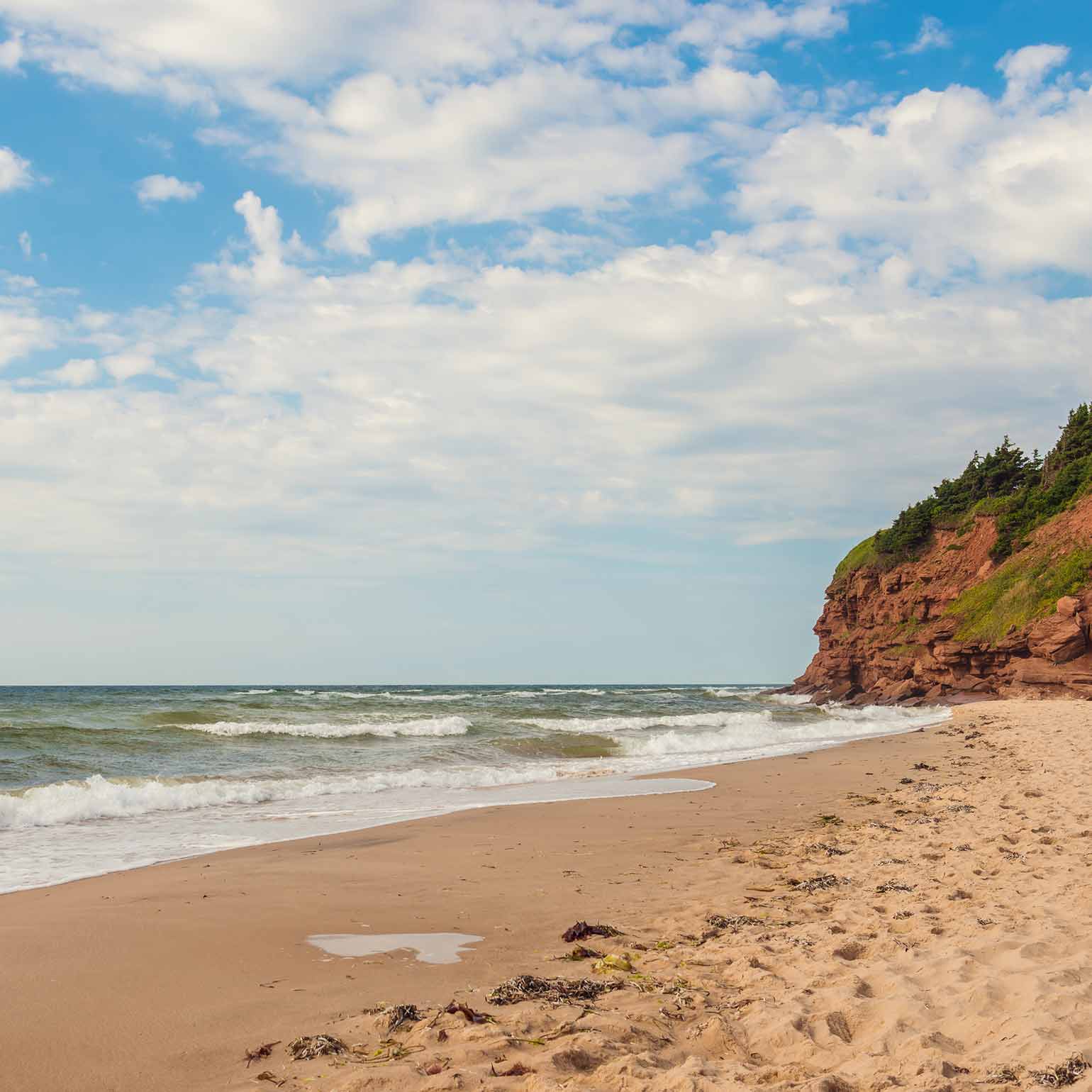 The Family Beach:
Basin Head Beach, PEI, Canada
Canada has the longest coastline on the planet. That means Canada is also home to lots of wonderful beaches. One such beach is Basin Head Beach, aka Singing Sands Beach, on Prince Edward Island.
In summer, when the water's an acceptable 25°C, this spot is a dream of beach volleyball games, families playing in the surf, and people walking on ultra-fine silica sand that actually sings. Or at least, it squeaks. Anne of Green Gables would love it.
This article is intended as general information only and is not to be relied upon as constituting legal, financial or other professional advice. A professional advisor should be consulted regarding your specific situation. Information presented is believed to be factual and up-to-date but we do not guarantee its accuracy and it should not be regarded as a complete analysis of the subjects discussed. All expressions of opinion reflect the judgment of the authors as of the date of publication and are subject to change. No endorsement of any third parties or their advice, opinions, information, products or services is expressly given or implied by Royal Bank of Canada or any of its affiliates.