From ice skating in Ottawa to seeking out the Aurora in the Yukon, here's the best of Canada's winter gems.
Oh, Canada! Land of a thousand winter adventures — perhaps even your next one.
From skiing to ice kayaking, fat biking to making your own maple syrup taffy at a sugar shack — here's a round-up of some of Canada's best winter activities from coast to coast.
BRITISH COLUMBIA
There's a reason why so many Canadians travel to B.C. for the winter. To start, it's (relatively) warm, and if you head out to Tofino on the western edge of Vancouver Island, storm-watching opportunities at the edge of the pounding Pacific Ocean abound. If you have the skills? Surfing those big winter swells is a huge winter draw for many too.
If you prefer your trips a little less high-octane, head to the mainland for relaxation time in those dreamy hot springs. From heated pools at Nakusp to a more rustic experience at Lussier Hot Springs — which sits in a cedar forest, on the edge of a wild river in White Swan Provincial Park — there's an ideal experience for everyone.
In Invermere, near the Alberta border, you also have the world's longest skate pathway to glide upon. It's on Lake Windermere and it's 30 kilometres long.
And of course, you'll want to head out to the Powder Highway resorts such as Grouse Mountain for rides to remember.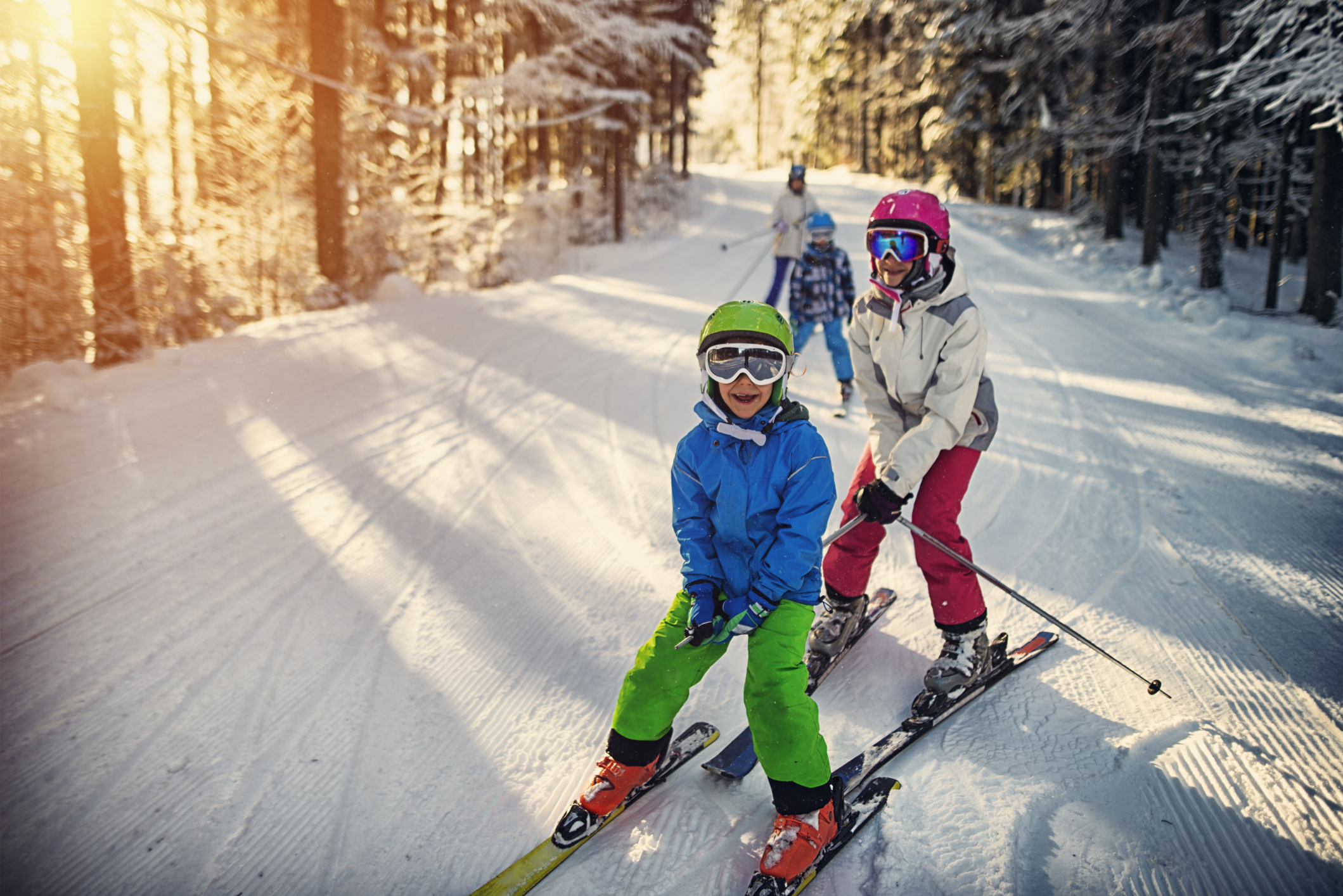 ALBERTA
Alberta is a true mountain playground with ski resorts such as the iconic lake Louise.
The cross-country skiing is excellent here too: If you've always wanted to splurge on a luxury backcountry winter trip, head up to Lake O'Hara Lodge in Yoho National Park, or Skoki Lodge in Lake Louise. Plus there'll be excellent food and roaring fires to welcome you once you arrive. If it's your first time on skis though, maybe save that adventure for next year and get some practice in with an instructor at Canmore Nordic Centre.
If you don't feel like skiing, clip on a pair of rented snowshoes over your very warmest boots, then join a tour up to Johnston Canyon in Banff National Park to see those brilliant blue waterfalls ice climbers get their thrills on. If you're up for it, you can even join an ice climbing introduction course and try your hand (or ice axe) at the sport yourself.
SASKATCHEWAN
Starry nights and snowy trails through shimmery aspen and pine woods — that's what Saskatchewan deserves to be known for in the winter.
Rent some cross-country skis and enjoy the views around Grasslands National Park. Or head out on a good old-fashioned walk in search of animal tracks. Owls, foxes, and antelope all make their mark upon the snow—and learning to read their stories in the shadows they've cast can feel magical.
MANITOBA
In autumn, Churchill is known for polar bears who roam the edge of Hudson's Bay, but by winter they've all left on ice floes to chase seals, meaning you can relax a bit when you're outside and look up for signs of the northern lights. Head to the Churchill Northern Studies Centre to learn all about the phenomenon. Heading into one of the Churchill Hotel's Aurora Domes — aka plexiglass bubbles — out on the tundra will give you an incredible view of the best show in town.
Given that Manitoba is known for its lakes, you might want to try your hand at ice fishing while you're in the province — perhaps as part of a gourmet tour that lets you stay in a heated ice shack stocked with hot drinks?
ONTARIO
When you're visiting Canada's capital in winter, skating on the Rideau Canal before stopping off for a hot, cinnamon-dusted pastry at the Byward Market is a rite of passage.
Winter horseback riding, ice climbing, and snowshoeing into ice caves around Algonquin Provincial Park, ice swimming on Lake Ontario with one of the Greater Toronto Area's cold swim clubs, or just enjoying a cozy winter stay in cottage county, it's up to you—just be sure to leave time for a day or two of skiing at Hockley Valley Resort in Ontario.
If you're renting a car or driving to embark on your winter adventure, take advantage of fuel savings and earn bonus points too. If you're an RBC card holder, save 3¢ per litre every time you fuel up at Petro-Canada, plus earn 20% more RBC Rewards points and Petro-Points when you pay with your linked RBC card. Learn more.
QUEBEC
If you want to spend a day or two dripping maple syrup onto the snow to make your own candy, spending a weekend in the woods at a Quebec sugar shack is idyllic.
If you're looking for high-octane activities, you could also try fat biking in the snow at La Mauricie National Park, zipping down icy rock faces via metal cables on a beginners' wintertime via ferrata trip, downhill skiing and snowboarding at Mont Sutton, and even ice canoeing — a sport unique to the province, head onto the St. Lawrence River with a guide for this adventure.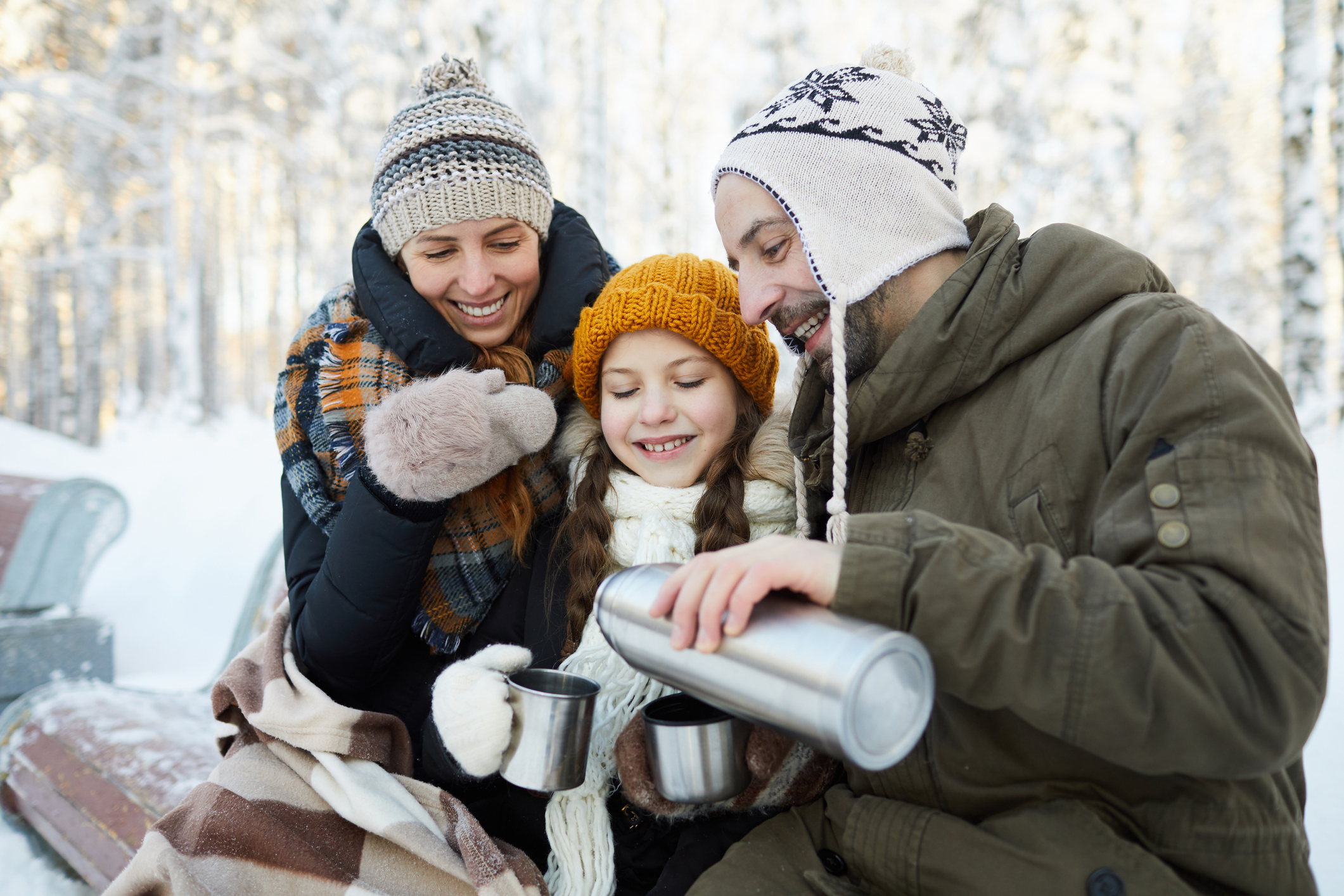 ATLANTIC CANADA
Outside the buzzing city of Halifax, get to know Martock Ski resort's terrain park and trails. For even more extreme adventurers, big wave surfing is huge here — even in winter. If you're an experienced surfer, check out Lawrencetown Beach in Nova Scotia for reliably impressive waves. Or head to a calmer, sheltered spot like Queensland for a very quick polar bear dip.
All winter, with a guide you can also go sea kayaking. And as the snow begins to melt and the end of winter is felt, you can head to the coast in Labrador or Newfoundland and watch for majestic bergs floating south along what's known as Iceberg Alley.
NUNAVUT
Nunavut's capital of Iqaluit, on Baffin Island, is the ideal base for a winter adventure in this territory. From snowmobiling along ancient caribou migration paths to dog sledding across the vast tundra in Sylvia Grinnell Territorial Park, seeking out the northern lights with your Inuit guides and looking as you travel for the Arctic foxes and snow-white ptarmigan that make this land their home, true adventure awaits.
NORTHWEST TERRITORIES
In Yellowknife, a friendly gem of a town, there's just about no Canadian winter adventure that can't be had. You could definitely join an ice road tour and go ice fishing for trout on Great Slave Lake (it's the deepest in North America) — but the reason most visitors show up to the 62.5 degrees north city in the colder months? Spectacular views of the northern lights.
Your chances of seeing pink and green beams of light shimmering and dancing silently overhead are better here than just about any other place on Earth. That's because in Canada's subarctic, the air is very dry, meaning there are typically few clouds to obscure celestial views. Then there's the fact that, in NWT, you're located right beneath the atmosphere's band of optimal Auroral activity. Welcome to the 'Auroral Oval.' It's pretty special in the NWT.
YUKON
If you're in search of a relaxed time while you're up in 'Jack London land,' check out the Yukon Wildlife Preserve to see wolves, cougars, mountain goats, and grizzly bears that help make this place so iconic. For an even more thrilling animal experience while in the Yukon, enjoy a morning dog sledding adventure out in the mountains around Fish Lake with the family-run Into the Wild Adventures. You can even ride your own sled if you're up for it.
If you have the time and a car that's ready for winter roads, Dawson City, one of the frontier bases for the Klondike Gold Rush, is worth the visit. Up here, just 150 miles from the Arctic Circle, the northern lights are astounding. You can view them from town, or a 10-15 minute drive will take to 1700 feet up to Midnight Dome for 3600 views. Winter activities abound in Dawson, including cross country and downhill skiing, snowmobiling, skijouring and sled dog racing. As for the people, the restaurants, and cafes, they're the best around.
So what are you waiting for? From coast to coast, nothing's quite as magical as Canada in the winter. It's time to start planning your winter adventure!
This article is intended as general information only and is not to be relied upon as constituting legal, financial or other professional advice. A professional advisor should be consulted regarding your specific situation. Information presented is believed to be factual and up-to-date but we do not guarantee its accuracy and it should not be regarded as a complete analysis of the subjects discussed. All expressions of opinion reflect the judgment of the authors as of the date of publication and are subject to change. No endorsement of any third parties or their advice, opinions, information, products or services is expressly given or implied by Royal Bank of Canada or any of its affiliates.