Since the 1950s, Black Friday has marked a day for extreme bargain shopping, kicking off what has become a multi-day buying extravaganza. While Black Friday has evolved throughout the decades, the spirit of the day and its deals have remained fairly consistent.
If you haven't gotten them already, emails showcasing Black Friday deals, offers and invitations will start making their way into your inbox soon, ahead of the biggest shopping weekend of the year.
Notorious for deep discounts, large crowds and the occasional out-of-control melee, in-store Black Friday shopping was subdued over the last few years as physical stores were either closed or limited in capacity for in-person shopping.

For a preview of what to expect this Black Friday in the U.S., check out Take 5 With RBC at the 17:36 mark of Go-To Grandma episode "Market: More".
---
---
Black Friday 2022
This year, doors are wide open again. Experts predict a mix of in-person and online shopping for one of the biggest Black Fridays. According to a report by Adobe Analytics, Black Friday is expected to generate $9 billion in online sales, just behind the predicted Cyber Monday haul of $11.2 billion. Online sales for the greater holiday shopping period are expected to increase by 2.5% from last year. After all, as inflation drives prices up, more and more consumers are keen to shop early and find savings.
Here's a look at the top products up for grabs in 2022 — and how they compare to previous Black Fridays.
1. Electronics
Over the past decade, Black Friday has been a great time to upgrade your smartphone, with discounts on Apple, Samsung and Google devices. This year is no exception, as shoppers may score a deal on the iPhone 14 through big box retailers — and an even better deal on the iPhone 13 models. Samsung users may also expect discounts on a range of models, and the Google Pixel 6 can be found on sale across retailers. The Apple Watch Series 8 is also on many buyers' watch lists!
Electronics have been hot sellers over the years — from laptops to tablets to gaming devices — causing major frenzies upon release. The Nintendo Wii was the top-selling item in 2008, and in 2013, Walmart alone sold 1.4 million tablets in the U.S. Laptops are also traditional top sellers and are expected to move fast again in 2022.
2. Toys
Toys are always a big draw for Black Friday shoppers trying to get a jump on holiday gift buying. This year, there isn't a singular stand-out poised to attract all the attention (Squishmallows, Lego, Bluey and Jurassic World gear top several lists), unlike years past when a single hot toy dominated the Black Friday wish list.
In 1996, Tickle Me Elmo had completely sold out by 10 a.m. on Black Friday. The "Cabbage Patch Riots" made headlines in 1983 as one of the earliest examples of a Black Friday frenzy. More recently, many shoppers were disappointed when Hatchimals sold out fast in 2016.
3. Small appliances
While the pandemic surely caused a surge in small kitchen appliances — stand mixers, Instant Pots, and air fryers were hot commodities over the past few years — appliances have always been a big Black Friday draw. These products have traditionally been aggressively priced and advertised, from blenders to vacuum cleaners to slow cookers. 50% off is a typical deal, making them top sellers on the big day.
4. Home goods
While towels, bed sheets and other linens aren't necessarily the most exciting purchase, some call them Black Friday's 'unsung heroes.' Many retailers discount linens up to 60%, often selling out quickly. In fact, in 2010, dozens were injured in Texas Wal-Mart when towel prices dipped to just over $1.00. Similar incidents have been reported across North America and the U.K. over bargain linens. It may be worth scoping out early deals to avoid the rush.
5. TVs
Over the years, TVs have been the centrepiece of Black Friday, typically front-and-centre on doorbuster flyers and emails. And, as shoppers are accustomed to big discounts on this day, they tend to wait — sometimes camping overnight for the best deals.
Why have TVs remained the king of Black Friday, even as the average number of TVs per household is declined this year? As TV technology gets more affordable, TVs make for an exciting buy for holiday shoppers when you layer on the Black Friday deals. This year, shoppers can look for deals on QLED or OLED models if they want to upgrade. Big box stores will likely have the steepest discounts (and the longest lines).
Whether you prefer to do your Black Friday shopping online or in-store, experts suggest scoping out deals early, planning your shopping strategy and focusing on one or two items to balance the biggest savings with your best chance for success at snagging your desired items.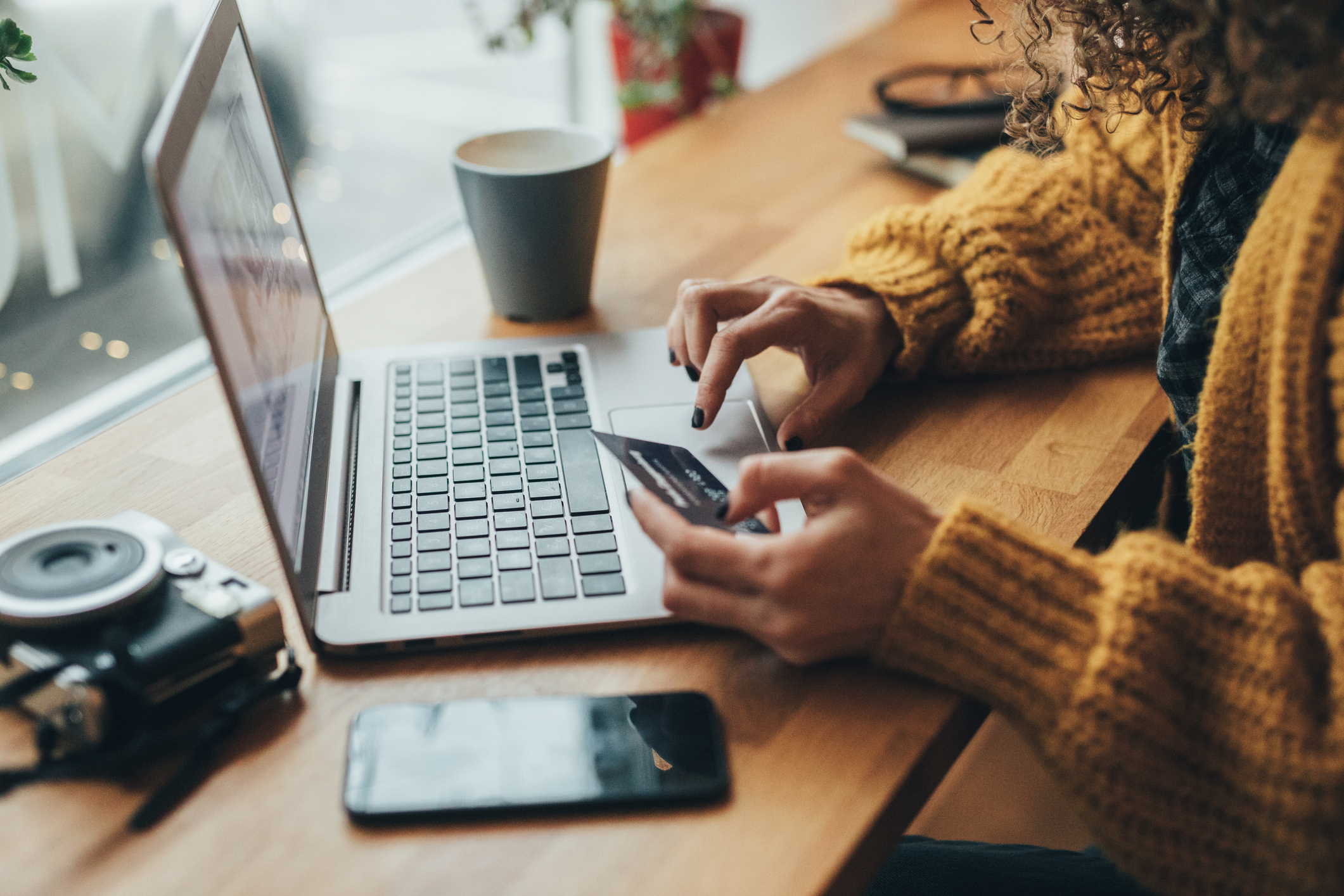 Shopping U.S. deals this Black Friday?
Set up your U.S. banking and credit card before you shop to make life simpler.
This article is intended as general information only and is not to be relied upon as constituting legal, financial or other professional advice. A professional advisor should be consulted regarding your specific situation. Information presented is believed to be factual and up-to-date but we do not guarantee its accuracy and it should not be regarded as a complete analysis of the subjects discussed. All expressions of opinion reflect the judgment of the authors as of the date of publication and are subject to change. No endorsement of any third parties or their advice, opinions, information, products or services is expressly given or implied by Royal Bank of Canada or any of its affiliates.