Imagine playing at of one of the world's oldest golf tournaments, on one of the country's most stunning courses, with one of the world's best golfers. If you're a fan of the game, can it really get much better than that? For Ryan Roberts of Red Deer Alberta, it actually did.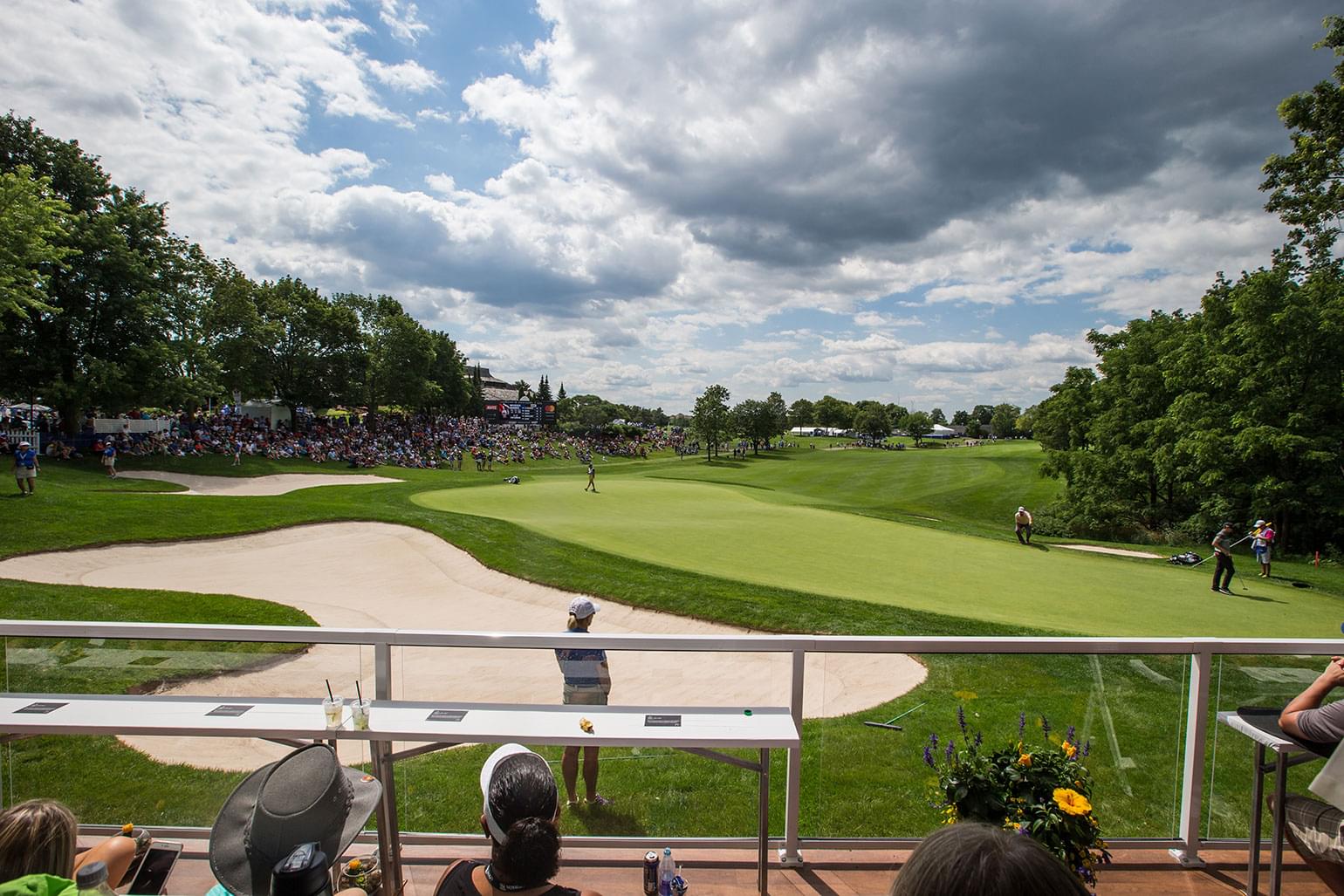 That's because Ryan – an avid golfer and long-time fan of the sport– was the winner of the RBC Avion Play with a Pro Experience this year. This meant that Ryan and two guests had the opportunity to play as a team with a PGA TOUR professional in the RBC Canadian Open Wednesday Pro-Am. What's more, they received Grounds Guest Passes to the tournament, and got access to the exclusive RBC Avion Sky Lounge on the 16th green – along with return airfare and a hotel stay for six nights in Oakville, Ontario.
We recently had a chat with Ryan about his win to find out all about his behind-the-scenes experience at Glen Abbey Golf Course during the 2017 RBC Canadian Open.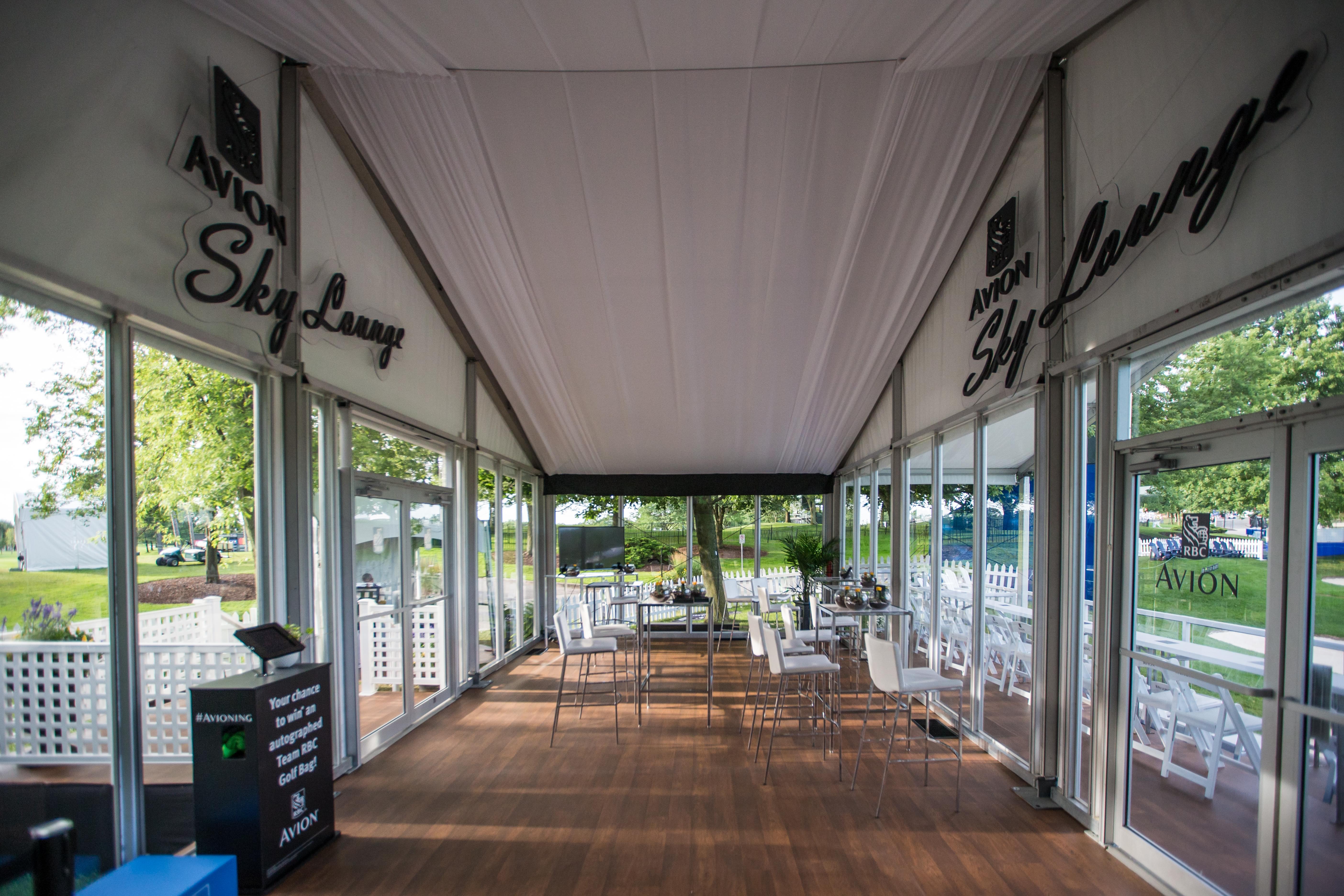 Ryan, congratulations on winning the Avion Play with a Pro Experience! First things first – how did you find out you were the winner?
Well, I got a phone call, and the display said it was coming from RBC. I figured it was something to do with my credit card. When they told me I won, I didn't really believe it! I mean, why would you?
Once reality set in, how excited were you?
I was thrilled. I mean, I've been golfing since I was three years old and I'm a huge golf fan. The prize was perfect for me.
That's great to hear that our winner is so into the sport. Now, the prize was for you and two others to go. Who did you take? And are they golf fans as well?
I took my dad and brother-in-law. They are both avid golfers and big golf fans too!
Tell us about your experience. What was the first event of the week?
Once we arrived in Oakville, the first thing we did was go to the draft party. This is where we were going to draft the professional we would play with during the Pro-Am. It was a lottery system, and we ended up picking 13th.
What professional did you pick, and why?
We chose Stuart Cink. He was a big name, a major champion winner, and my brother-in-law follows him on twitter. We knew he was a great guy and that we would have a fun time with him.
And did he meet your expectations?
Absolutely. He was really awesome, one of the nicest guys, and we chatted the whole round. We had a fantastic day playing the course with Stuart.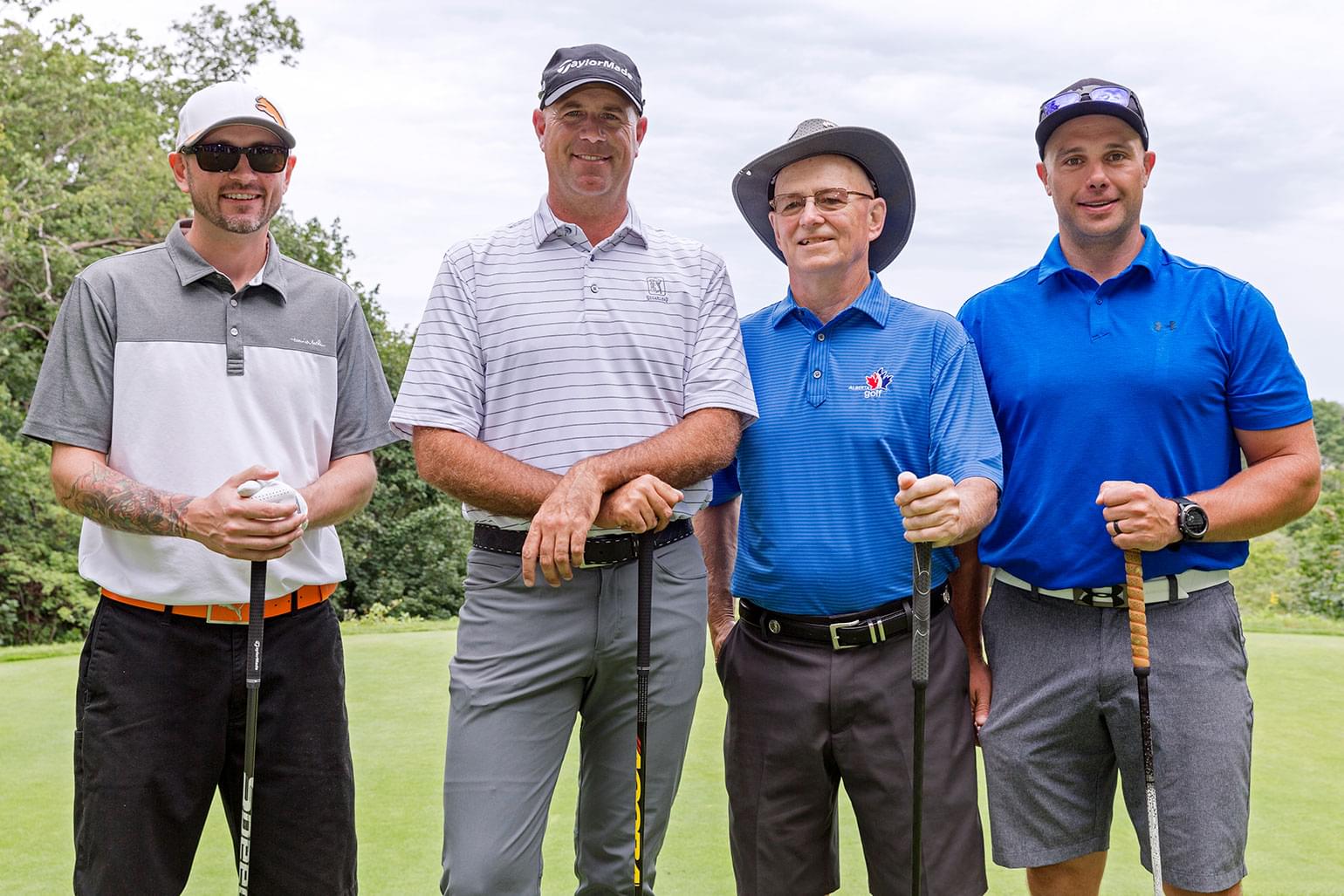 So the big question is, how did you play?
I actually played really well – I shot a 74.
Wow, that's a great score. And how about your father and brother-in-law?
Well, let's say they had a lot of fun!
Was this your first time playing at Glen Abbey?
Yes. We don't get to the Toronto area at all, and so we never had the chance to play at this course. It was beautiful. The facilities, the driving range, the greens… everything was perfect.
How much of the tournament did you watch?
We watched the Thursday, Saturday and Sunday. On Friday, we took the opportunity to visit an aunt in Niagara, so we saw three out of four days. On Thursday, we walked the course a lot and followed Stuart around. He was great — he chatted with us and had a decent round. The weekend was really hot, so we took advantage of the lounge on the 16th green that we had access to. The air conditioning was a game changer!
Who were you cheering for?
Stuart Cink for sure. Dustin Johnson was a big favourite, and Ian Poulter was very personable — I got to chat with him quite a bit on the driving range, so was definitely rooting for him. And any Canadian golfer was of course someone we would cheer for.
How much behind-the-scenes access did you get?
During the Pro-Am, we could go anywhere we wanted except the locker room. We could get up close and personal with any player — Dustin Johnson was right behind me. Matt Kuchar was chipping and putting nearby. Plus, there were lots of golfers at the hotel – we were really rubbing shoulders with them throughout the weekend. It was a great experience.
And how was the travel side of things?
There were no problems with the flight. Everything was really smooth. Even our shuttle driver was exceptional. He was an ex-Toronto police officer and got us everywhere we needed to go, was really friendly and was always there for us. The experience was perfect from start to finish.
Like a true Avioner, Ryan was up for challenge and adventure, and embraced this unique experience to make it as exciting and memorable as possible. We hope Ryan can use his Avion points in the future to play at a course he's always dreamed of – like Augusta National, which is where he would play if he could play anywhere in the world. Or back to Orlando or Rose Hill, Jamaica, where he's played his favourite rounds of golf to date (outside of the one he played at Glen Abbey, that is).
Wherever he goes next, we hope Ryan keeps us posted through #Avioning, so the Avion community can follow the adventures of our RBC Avion Play with a Pro Experience winner.
This article is intended as general information only and is not to be relied upon as constituting legal, financial or other professional advice. A professional advisor should be consulted regarding your specific situation. Information presented is believed to be factual and up-to-date but we do not guarantee its accuracy and it should not be regarded as a complete analysis of the subjects discussed. All expressions of opinion reflect the judgment of the authors as of the date of publication and are subject to change. No endorsement of any third parties or their advice, opinions, information, products or services is expressly given or implied by Royal Bank of Canada or any of its affiliates.