You can't throw a stone in British Columbia right now without hitting a "Help Wanted" sign.
The province has the tightest labour market in Canada, with an unemployment rate of just 4.1%. More than 60% of B.C.'s tech companies identify recruiting mid-to-senior level talent as "very challenging" — and it's expected to continue in 2019.
As construction on LNG Canada's Kitimat project ramps up, an estimated 10,000 jobs will be created. Good news for the economy — as long as you can find the people to fill them.
Over the next 10 years, there will be more than 900,000 job openings in the province, and at the same time, 42% of existing jobs are at significant risk of automation over the next 20 years. Those numbers paint a worrisome picture of a widening gap between employers who will be short of people, and people who will be short of work.
It's B.C.'s other pipeline problem. Labour supply is tight – and it's also being misdirected. Universities are proving slow at changing with the economy, and employers are still too fixated on credentials when they evaluate candidates.
We know from RBC's Humans Wanted research on the future of jobs and skills that we have to stop obsessing over degrees and diplomas, and start looking at the core skills a young person has attained, and where can they be applied.
I visited B.C. recently, and had the opportunity to sit down with students from the University of British Columbia and Camosun College — bright young people who understand what's happening firsthand.
One Bachelor of Arts student at UBC said he wants to pursue a career in investment banking after he graduates. But when he interviews with potential employers, they look at his major in philosophy — and that's all they see.
"They call me a philosophy student," he said.
A philosophy degree teaches you do to a lot more than quote Socrates. You've learned how to conduct research, think critically, and solve problems — all part of the skills cluster our research says makes him a "Solver," and well-positioned for the coming waves of automation. It could make a solid background for a future investment banker.
If employers can see beyond a formal education path and focus on underlying skills, it could remove a barrier to B.C.'s talent pipeline. And if universities can adapt their programming so that students learn the skills that are in demand, more new graduates will find good jobs.
B.C. needs to take a deep breath, and come up with a skills plan for the 2020s. It's crunch time. But if it does bridge that gap between jobs and skills, its economy could be more competitive and stronger in the end.
The launch of Canada's first-ever Digital Technology Supercluster in Vancouver last month is a step in the right direction. It's a $150 million federal investment that will bring together B.C.'s brightest minds to find new ways of doing things in natural resources and health care using technology, positioning the province to do more with less.
B.C. is a province with a history of leading the pack. Its innovative credit transfer system allows students to easily move between college and university, capitalizing on the strengths of both, and still graduating on time. Ontario took more than 20 years to try to match what B.C. started in 1989.
Langara College is at the hub of B.C.'s transfer system. It's a dynamic and entrepreneurial place with a mix of students who have come from a university, or plan to go to one. It's common for Langara students to complete two years at the college, then transfer to nearby UBC to complete their degrees — and career counsellors are trained to help them do it successfully.
That's the kind of thinking we need to see more in 2019. The students and educators I spoke to talked about the value of giving our youngest students the time to reflect on their interests and skills; offering mentorship opportunities for high school students; and making sure post-secondary students spend time in a workplace and learn on the ground.
If we can close the gap between industry and education, by upskilling people and thinking beyond the title on their degree, B.C.'s shortage could turn into an opportunity.
Ten years from now, the B.C. government projects that 130,000 jobs will be unfilled. You could add another Abbotsford to the province, and still be short several thousand workers.
Or, we can find new ways to prepare young people for today's economy and equip existing workers with even higher skills — and free up the pipeline.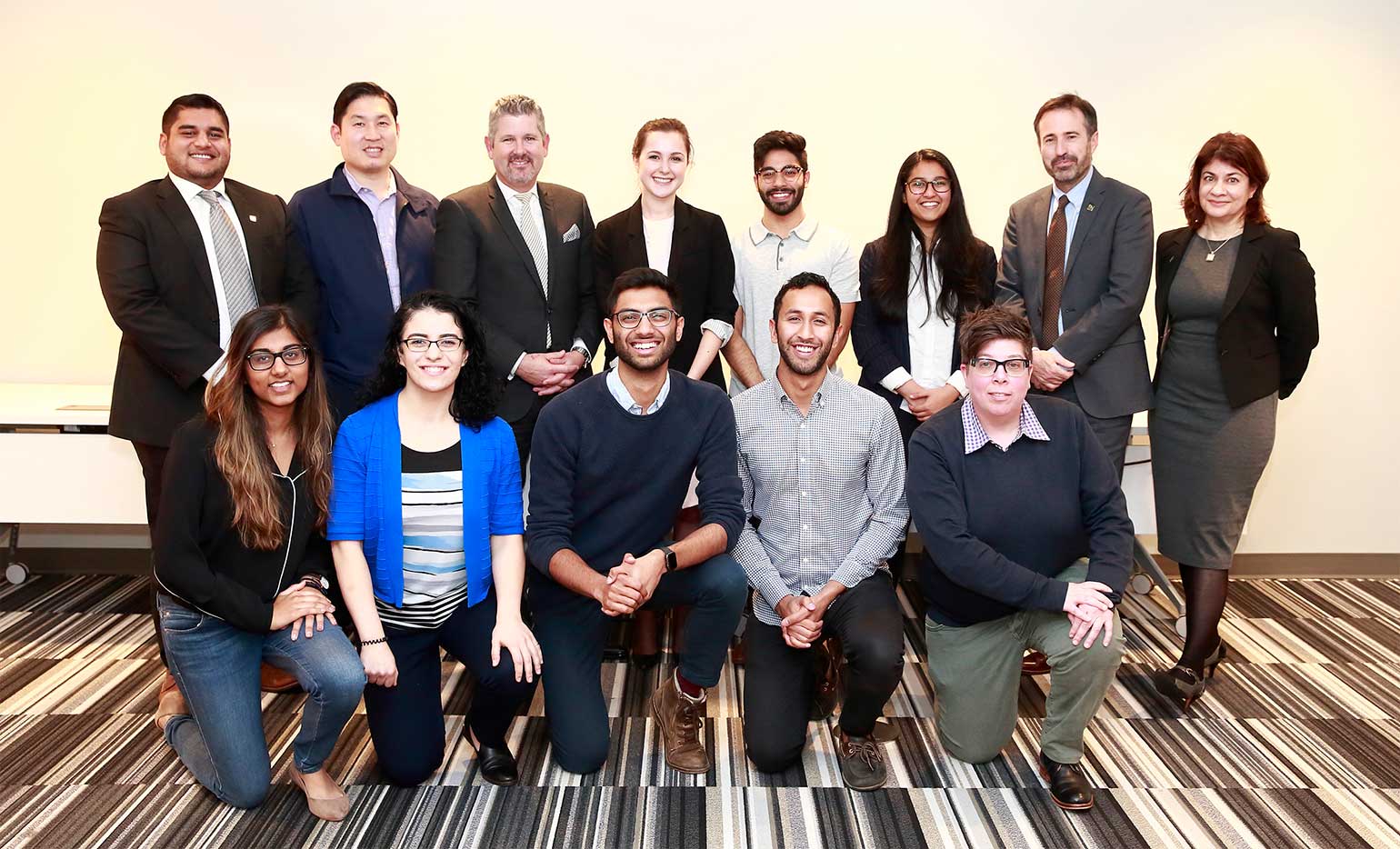 RBC's John Stackhouse met with UBC students and recent graduates who shared stories about finding work in a changing economy.
This article is intended as general information only and is not to be relied upon as constituting legal, financial or other professional advice. A professional advisor should be consulted regarding your specific situation. Information presented is believed to be factual and up-to-date but we do not guarantee its accuracy and it should not be regarded as a complete analysis of the subjects discussed. All expressions of opinion reflect the judgment of the authors as of the date of publication and are subject to change. No endorsement of any third parties or their advice, opinions, information, products or services is expressly given or implied by Royal Bank of Canada or any of its affiliates.