Victoria Ross always had a passion for helping farmers succeed. Through unique entrepreneurial programs, Victoria has turned her ideas into real solutions that are good for the environment and farmers.
Victoria Ross grew on a family farm in British Columbia. In the ninth grade, she conducted a science fair experiment to examine why the wildlife living in livestock wastewater could continue to survive.
She tested aquatic plants to see if and how they might filter wastewater and manure into water that might be repurposed for farm use. To conduct her research, she started with potted plants and wastewater in airtight food storage containers and used the water quality tester in town. She discovered that the plants were filtering out the contaminants in the water and learned why the wildlife living in those water bodies could continue living in them.
The experiment sparked an interest she rediscovered at university several years later when an entrepreneurship project at the University of Calgary would require her to develop a unique business idea to pitch. In the Entrepreneurial Thinking course (ENT 317), which RBC sponsors, she pitched idea after idea to her professor, who rejected each one until she mentioned her grade 9 science fair project.
"I was literally about to leave his office — and I will always feel like this was a kismet moment — and my science fair project popped into my head. I told him about the experiment, although I didn't know how it could be a business. He said, 'you've got to do that.'"
Cultivating a passion for helping Canadian farmers
Victoria had always hated seeing her father having to work full-time as a rancher and take a second job to keep the bills paid, and discovered he was far from alone. She started looking closer at Canada's farming industry and learned it was common for nearly half of farmers to need a second, off-farm job.
"That made me angry because I feel these people are some of the hardest-working people I know. They're working at a job that puts food on my plate, yet they can't cover their own basic needs doing that job. I just felt that wasn't right."
Victoria became passionate about helping family farms. "They're probably our best method for sustainable food production because they have to be so in tune with the environment to protect their crops and livestock."
Through the RBC Fast Pitch competition process, she nurtured her science fair idea with the hope of turning it into a real-world application. The premise was to take something wasteful and not necessarily loved (livestock manure) and turn it into something valuable, helping both the environment and farmers.
Victoria's pivot
While Victoria continued to research and pitch her idea, it was getting more complicated — increasing in scale and cost as she invested time and energy into turning the idea into reality. "The price tag on it was heading toward a million dollars — I was doing pitch competitions, but as a business idea, it was becoming very hypothetical."
So, she pivoted and, with the help of an investor, determined a similar system that could use the by-product created from the brewing process for feed or fertilizer. Her research uncovered that up to 75 per cent of farm expenses are feed expenses. She recognized that if she could help reduce feed costs, she could help farmers become more profitable.
Victoria called about 50 breweries to learn what they did with their spent grain. Breweries didn't have storage space to hold this by-product, and there wasn't a reliable or efficient method of getting it to farmers who might be able to use it. As a result, the by-product was being composted or went to a landfill. She knew she could do something better with it.
Victoria thought: 'This is still the same concept of taking something wasteful and turning it into something valuable.' She connected with farmers and organized the pick-up of spent grain with one brewery. Then two more breweries joined. After initial tests through the summer, she was working with 15 Calgary breweries by the fall. "And from there, it took off like a rocket. We were able to help many farmers get affordable feed."
Today, her business aGRO Systems provides food and beverage industries with waste removal services to upcycle or repurpose damaged foods and by-products rather than using the landfill. They work with dozens of craft breweries, distilleries, cider houses and food processors to turn their waste into livestock feed for farms and ranches. They have partnered with several farm families, supporting farmers and the environment through an innovative close-loop system, transforming something wasteful into something unique and valuable.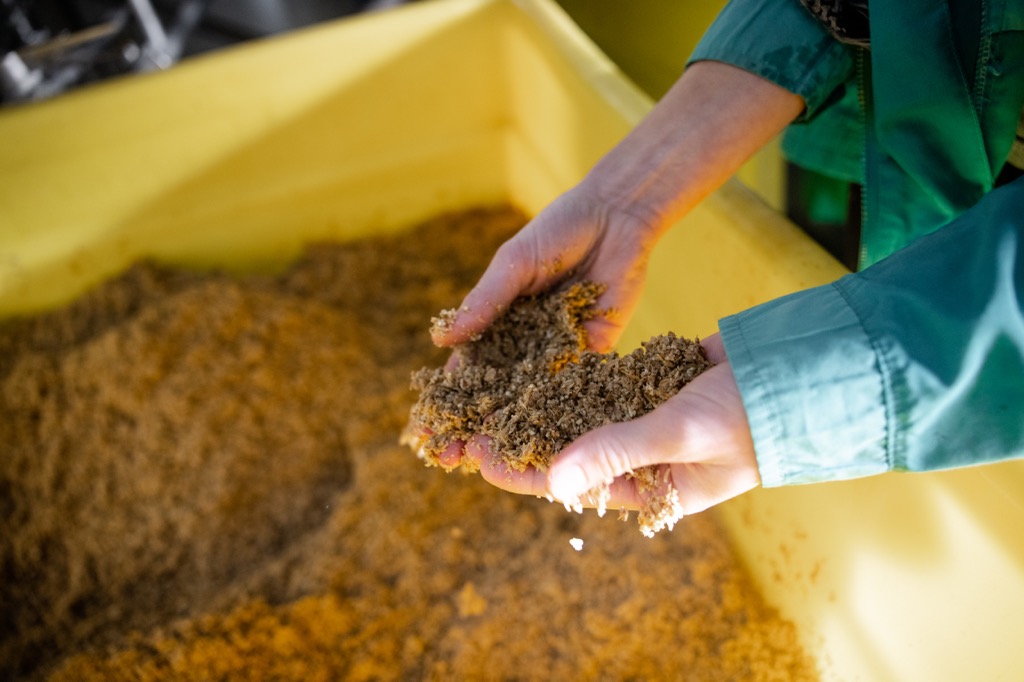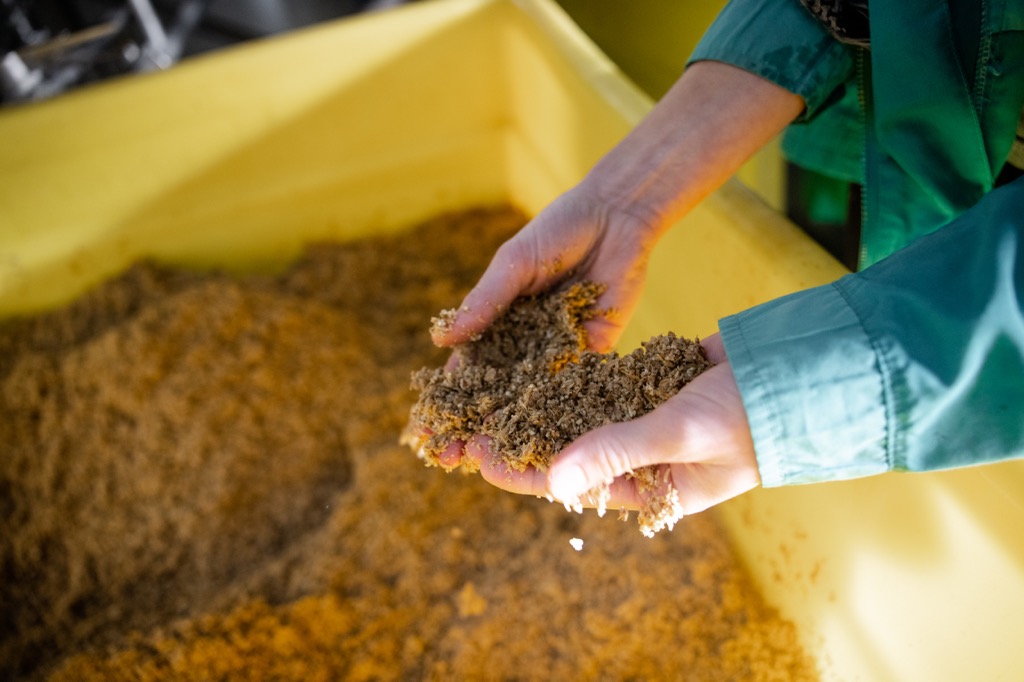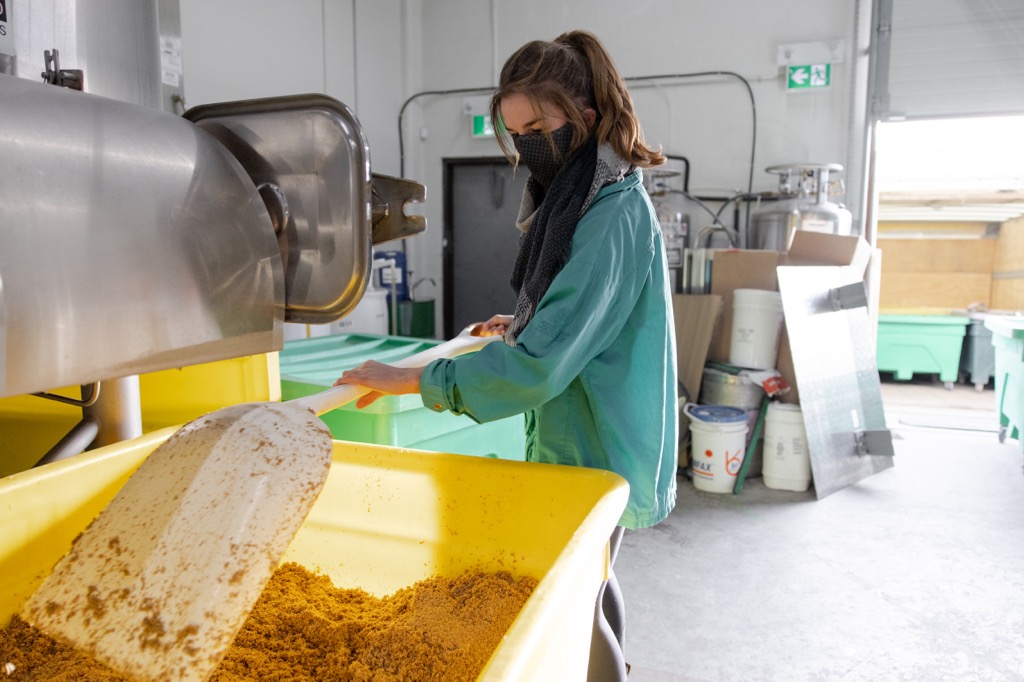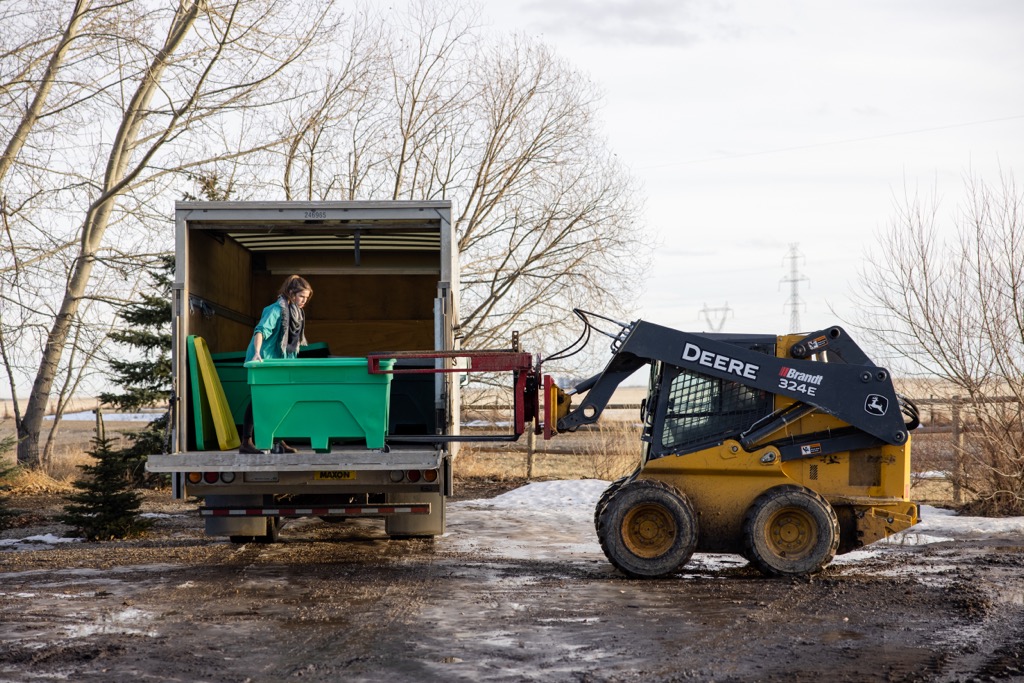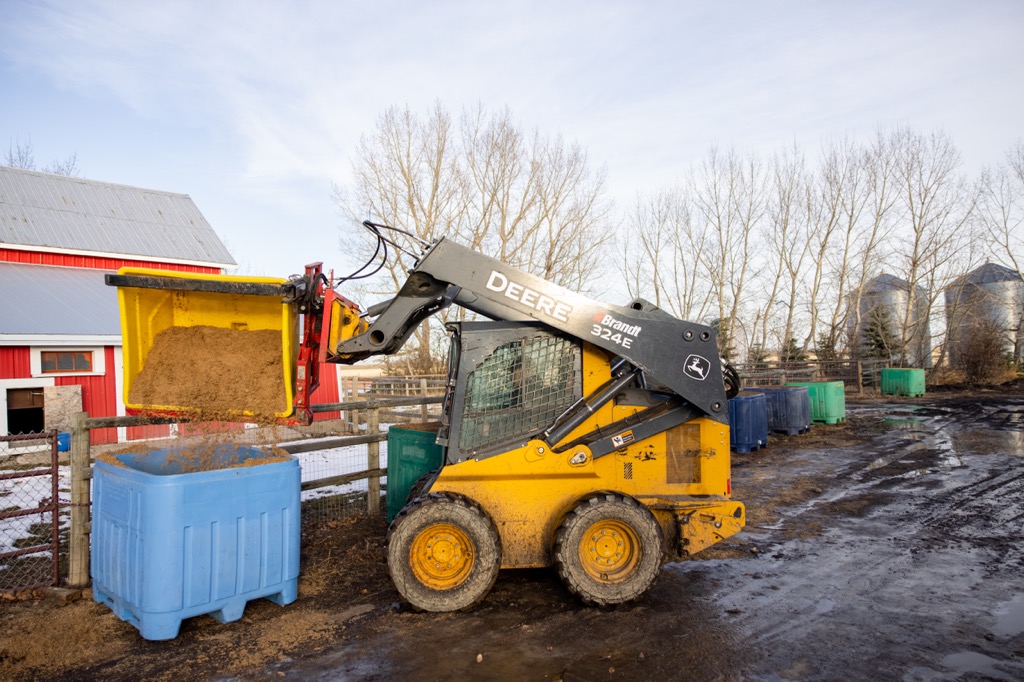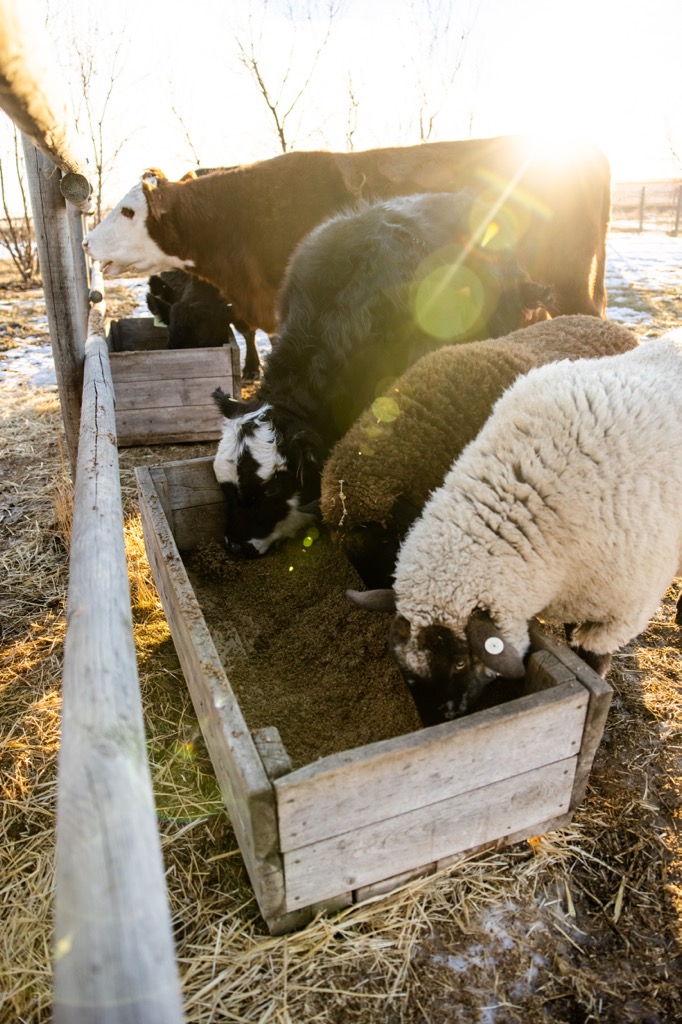 How experience and exposure produced success
When Victoria began her studies at the University of Calgary, her goal wasn't to start a business. She was originally interested in acting when starting her BComm program. "I didn't know what I wanted to do. The Entrepreneurial Thinking class changed the trajectory of what I would do with my life."
She says the RBC Fast Pitch competition helped move her business idea forward, even though she didn't win it. It helped her fine-tune her idea, uncover pitfalls, discover alternatives and pivot successfully. The learning experience of the course and the competition, along with her passion and hard work, combined to drive her idea of helping to create more profitable, sustainable farms.
As a young business owner, Victoria places great value on her training at university and encourages other young entrepreneurs to gain as much experience as possible — whether at school or in the workplace — before investing in an idea. "There are great programs for young entrepreneurs and social entrepreneurs," she says. "Do as many of those programs and pitch competitions as possible."
She also shares that "if you have a good idea, the money will follow," adding that entrepreneurs should choose investors wisely to ensure they align with your objectives and priorities.
Today, Victoria works alongside her father, John, having convinced him to move from British Columbia to Alberta in 2018. They live on an acreage together and are trying to buy a farm. John is Victoria's branch operations manager, dealing with all the farmer pickups as well as building their herd and livestock. "It's really nice working with him," she says. "It's really cool being able to work side-by-side, and I think he's happy to see I'm interested in farming."
Victoria is encouraged by the many improvements in Canada's agriculture industry today and enjoys working with environmentally focused farmers willing to try new things. As she plans out the future of aGRO Systems, she is looking for more ways to help farmers become more profitable and reduce their carbon footprint. "We are trying to do our best for everybody."
This article is intended as general information only and is not to be relied upon as constituting legal, financial or other professional advice. A professional advisor should be consulted regarding your specific situation. Information presented is believed to be factual and up-to-date but we do not guarantee its accuracy and it should not be regarded as a complete analysis of the subjects discussed. All expressions of opinion reflect the judgment of the authors as of the date of publication and are subject to change. No endorsement of any third parties or their advice, opinions, information, products or services is expressly given or implied by Royal Bank of Canada or any of its affiliates.